Abstract
The visible-light responsive BiVO4/TiO2 core–shell heterojunction photocatalyst was prepared by precipitation method. The crystal structure and optical properties of the samples were characterized. The XRD results indicated that the vector was anatase TiO2. EDS, XPS and XRD showed that BiVO4 was coated on the surface of TiO2. SPV and UV–Vis spectra certified that the BiVO4/TiO2 photocatalyst possessed better absorption in the visible-light region (425–470 nm). The optical band gap of BiVO4/TiO2 photocatalyst ranged from 2.38 to 2.14 eV and decreased with the BiVO4 amount increase from 2 to 6 mmol L−1. Compared to TiO2, the BiVO4/TiO2 photocatalyst exhibited much higher photocatalytic activity in degradation of methyl orange under visible light irradiation and lower photocatalytic activity in UV-light. Moreover, the effect of the different in formation mechanism of TiO2/BiVO4 and BiVO4/TiO2 on the photocatalytic activity was investigated in detail. The photocatalytic mechanism of BiVO4/TiO2 core–shell structure was discussed, which indicated that photoelectron reduction was the major degradation mechanism in this system. When TiO2 particles were properly coated with BiVO4 layer and the Bi/Ti molar ratio of 1:32, the composite photocatalyst could absorb UV-light and visible light at the same time, so the BiVO4/TiO2 core–shell heterojunction photocatalyst had the optimal photocatalytic activity in visible light irradiation, which was attributed to the spatial transfer of visible-excited high-energy electrons from TiO2 to BiVO4.
Graphical Abstract

This is a preview of subscription content, log in to check access.
Access options
Buy single article
Instant access to the full article PDF.
US$ 39.95
Price includes VAT for USA
Subscribe to journal
Immediate online access to all issues from 2019. Subscription will auto renew annually.
US$ 99
This is the net price. Taxes to be calculated in checkout.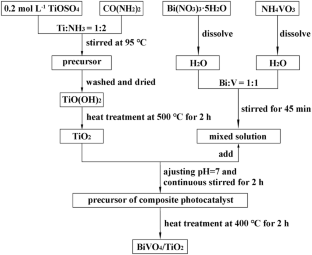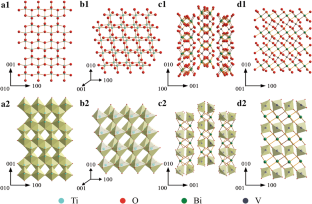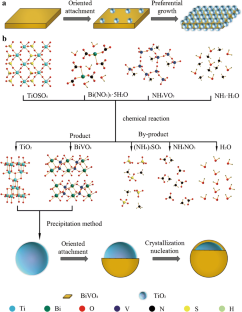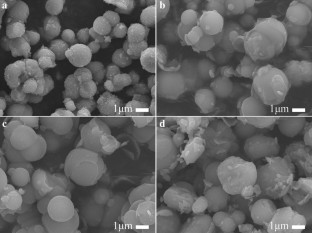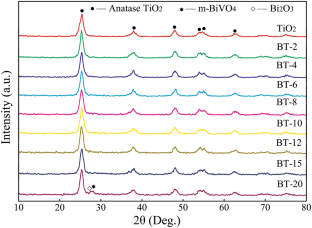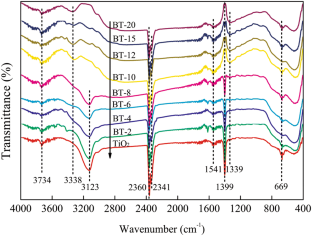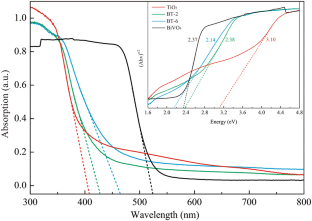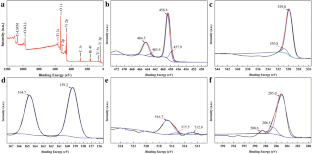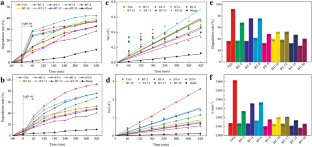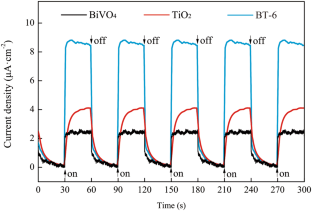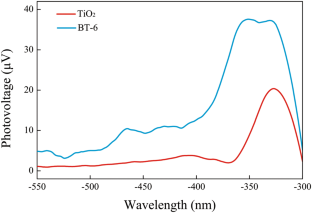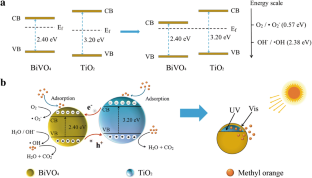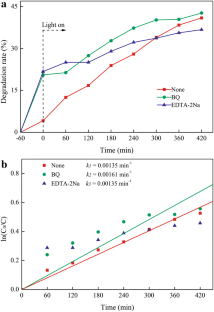 Acknowledgements
The authors gratefully acknowledge the financial support received from the Tianjin Natural Science Foundation (Grant No. 18JCYBJC87600) and the Key Projects of Tianjin Natural Science Foundation (Grant No. 16JCZDJC39100). The authors are indebted to Prof. L. Ge for his technical assistance in surface photovoltage spectroscopy (SPV).
Ethics declarations
Conflict of interest
The authors declare no competing financial interest.
Additional information
Publisher's Note
Springer Nature remains neutral with regard to jurisdictional claims in published maps and institutional affiliations.
Electronic supplementary material
Below is the link to the electronic supplementary material.
About this article
Cite this article
Hu, K., E, L., Li, Y. et al. Photocatalytic Degradation Mechanism of the Visible-Light Responsive BiVO4/TiO2 Core–Shell Heterojunction Photocatalyst. J Inorg Organomet Polym 30, 775–788 (2020). https://doi.org/10.1007/s10904-019-01217-w
Received:

Accepted:

Published:

Issue Date:
Keywords
BiVO4/TiO2

Core–shell structure

Precipitation method

Photocatalytic mechanism

Energy level