David R. Gaskell and David E. Laughlin: Introduction to the Thermodynamics of Materials
6th Edition, CRC Press, Taylor and Francis Group, Boca Raton, 2017
Thermodynamics is of paramount importance in chemistry, physics, engineering, and materials science. It comprises studies from molecular systems to materials, possessing a wide range of applicability. One example is nanoscience, in which thermodynamics allows for the understanding of several concepts involved in the chemical synthesis and properties of nanomaterials. This includes nucleation processes (Fig.
1
a) [
1
], stabilization, facet-dependent surface energies (Fig.
1
b) [
2
], surface interactions, and catalytic activities. More broadly, the laws of thermodynamics provide us with the toolbox to unravel interactions and phenomena that take place in the universe. In this context, the book
Introduction to the Thermodynamics of Materials
, 6th ed., by David R. Gaskell and David E. Laughlin, presents an excellent discussion of thermodynamics in the field of materials [
3
].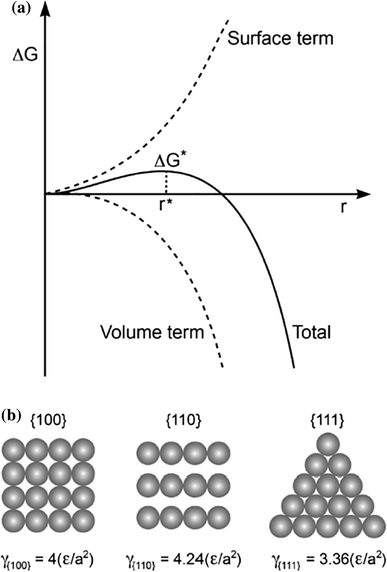 References
1.

Mullin JW (2001) Nucleation, Chapter 5. In: Crystallization, 4th Edition. Elsevier

Google Scholar

2.

Camargo PHC, Rodrigues TS, da Silva AGM, Wang J (2015) Controlled synthesis: nucleation and growth in solution. In: Xiong Y, Lu X (eds) Metallic nanostructures: from controlled synthesis to applications. Springer, Berlin, pp 49–74

Google Scholar

3.

Gaskell DR, Laughlin DE (2017) Introduction to the thermodynamics of materials, 6th edn. CRC Press, Taylor and Francis Group, Boca Raton

Google Scholar
Copyright information
© Springer Science+Business Media, LLC, part of Springer Nature 2018