Abstract
One of the major obstacles to the effective use of carbon nanotubes as reinforcements in metal matrix composites is their agglomeration and poor distribution/dispersion within the metallic matrix. In the present work, we use mechanical alloying (MA) to mechanically mix CNT (2 and 5 wt.%) with Al powders. These powders would be used as precursors for subsequent consolidation to generate bulk CNT-Al composites. Hence controlling the initial powder characteristics prior to high temperature consolidation is important. Up to 48 h of milling was employed to investigate the effect of milling time on the particle size, morphology and CNT dispersions. The results show that particle size and morphology vary with milling time and CNT content. Also the addition of process control agents such as methanol can aid in controlling the powder characteristics.
This is a preview of subscription content, log in to check access.
Access options
Buy single article
Instant access to the full article PDF.
US$ 39.95
Price includes VAT for USA
Subscribe to journal
Immediate online access to all issues from 2019. Subscription will auto renew annually.
US$ 199
This is the net price. Taxes to be calculated in checkout.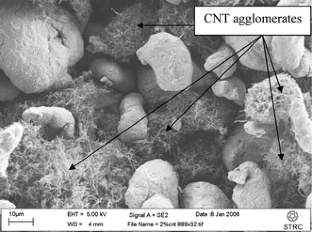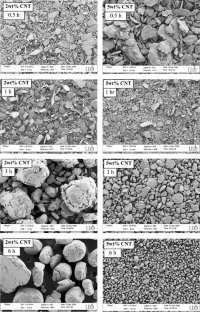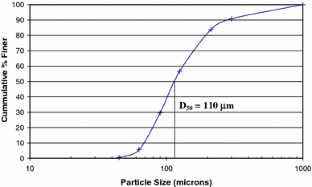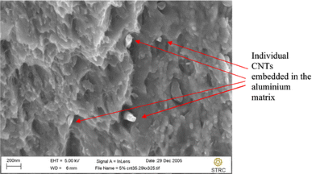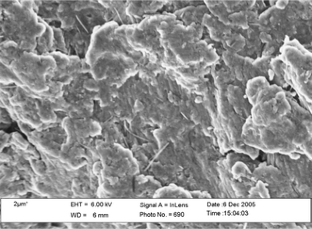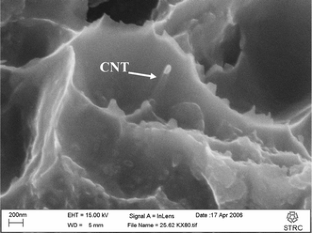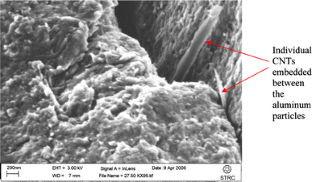 References
1.

Rawal S (2001) JOM (April) 14

2.

De Heer WA (2004) MRS Bulletin (April) 281

3.

Demczyk BG, Wang YM, Cumings J, Hetman M, Han W, Zettl A, Ritchie RO (2002) Mater Sci Eng A334:173

4.

Harris PJF (2001) Carbon nanotubes and related structures: new materials for the twenty-first century. Cambridge University Press

5.

Ruoff RS et al (2003) CR Physique 4:993

6.

Thostenso ET, Li C, Chou T-W (2005) Compos Sci Technol 65:91

7.

Thostenson ET, Ren Z, Chou T-W (2001) Compos Sci Technol 61:1899

8.

Laha T, Agarwal A, McKechnie T, Seal S (2004) Mater Sci Eng A381:249

9.

Carreno-Morelli E et al (2003) Proceedings of EURO PM 2003, 20–22 October 2003, Valence, Spain

10.

Zhong R et al (2003) Fabrication of nano-Al based composites reinforced by single-walled carbon nanotubes. Letters to the Editor, Carbon 41:CO1-851

11.

Peigney A, Laurent Ch, Flahaut E, Rousset A (2000) Ceram Int 26:677

12.

Boey FYC, Yuan Z, Khor KA (1998) Mater Sci Eng A A252:276

13.

Munoz-Morris MA, Garcia Oca C, Morris DG (2002) Acta Mater 50:2825

14.

Morsi K, Shinde S, Olevsky EA (2006) Mater Sci Eng A A42:6283

15.

Pierard N, Fonseca A, Kenya Z, Willems I, Van Tendeloo G, Nagy JB (2001) Chem Phys Lett 335:1

16.

George R, Kashyap KT, Rahul R, Yamdagni S (2005) Scripta Mater 53:1159

17.

Esawi A, Morsi K (2007) Dispersion of carbon nanotubes (CNTs) in aluminium powders. Compos Part A 38(2):646

18.

Suryanarayana C (2001) Prog Mater Sci 46(1–2):1
Acknowledgements
The authors wish to thank the following group of undergraduate students at the American University in Cairo for their assistance with the ball milling experiments: Abdel Rahman Reda, Ahmed Abdel Gawad, Ahmed Sayed, Basel Thalathiny, Mahmoud El-Sarag and Moataz Hamouda. Dr. Esawi also wishes to acknowledge the financial support by the Science and Technology Research Center (STRC) at the American University in Cairo. Grateful thanks to Mr. Mostafa El Borady and Mr. Ahmed Nagy from the Science and Technology Research Center for their continuous assistance. Thanks also to Mr. Don DeAndrade at SDSU for conducting the sieve analysis.
About this article
Cite this article
Morsi, K., Esawi, A. Effect of mechanical alloying time and carbon nanotube (CNT) content on the evolution of aluminum (Al)–CNT composite powders. J Mater Sci 42, 4954–4959 (2007). https://doi.org/10.1007/s10853-006-0699-y
Received:

Accepted:

Published:

Issue Date:
Keywords
Milling

Field Emission Scanning Electron Microscopy

Mechanical Alloy

Aluminum Particle

Process Control Agent