Fragment-based drug discovery: what really works. An interview with Sandy Farmer of Boehringer Ingelheim
Sandy Farmer holds an M. Sc. and Ph.D. in Biophysical Chemistry from the University of Kentucky (1984), and an MBA in Pharmaceutical Studies from Fairleigh Dickinson University (1997). As the Director of Structural Research at Boehringer Ingelheim Pharmaceuticals (2001–2010), he co-led the global, multi-disciplinary drug-discovery team (2004–2010) that has developed fragment-based drug discovery into a mainstream lead generation activity at Boehringer Ingelheim. In late 2010, he became head of IT Business Partnering for Research, Development and Medicine within the United States, in which capacity he oversees many of the IT application and system developments that will further contribute to an even broader array of lead generation and optimization initiatives and efforts within Boehringer Ingelheim worldwide.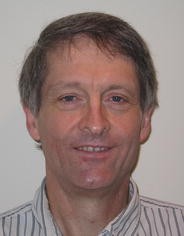 Keywords
Nuclear Magnetic Resonance 
Surface Plasmon Resonance 
Fluorescence Polarization 
Lead Candidate 
Fragment Element 
These keywords were added by machine and not by the authors. This process is experimental and the keywords may be updated as the learning algorithm improves.
Copyright information
© Springer Science+Business Media B.V. 2011