Abstract
Purpose
The purpose of this study is to provide a detailed protocol and quality control steps for measuring sperm DNA fragmentation (SDF) by terminal deoxynucleotidyl transferase deoxyuridine triphosphate (dUTP) nick end labeling (TUNEL) assay using a new bench top flow cytometer, determine the reference value of SDF, and assess sensitivity, specificity, and distribution of SDF in infertile men and controls with proven and unproven fertility.
Methods
Semen specimens from 95 controls and 261 infertile men referred to a male infertility testing laboratory were tested for SDF by TUNEL assay using Apo-Direct kit and a bench top flow cytometer. Percentage of cells positive for TUNEL was calculated. Inter- and intraobserver variability was examined. TUNEL cutoff value, sensitivity, specificity, and distribution of different cutoff values in controls and infertile patients were calculated.
Results
The reference value of SDF by TUNEL assay was 16.8 % with a specificity of 91.6 % and sensitivity of 32.6 %. The positive and negative predictive values were 91.4 and 33.1 %, respectively. The upper limit of DNA damage in infertile men was significantly higher (68.9 %) than that in the controls (19.6 %).
Conclusions
TUNEL assay using flow cytometry is a reproducible and easy method to determine SDF. At a cutoff point of 16.8 %, the test showed high specificity and positive predictive value. The results of this test could identify infertile men whose sperm DNA fragmentation does not contribute to their infertility and confirm that a man who tests positive is likely to be infertile due to elevated sperm DNA fragmentation.
This is a preview of subscription content, log in to check access.
Access options
Buy single article
Instant unlimited access to the full article PDF.
US$ 39.95
Price includes VAT for USA
Subscribe to journal
Immediate online access to all issues from 2019. Subscription will auto renew annually.
US$ 199
This is the net price. Taxes to be calculated in checkout.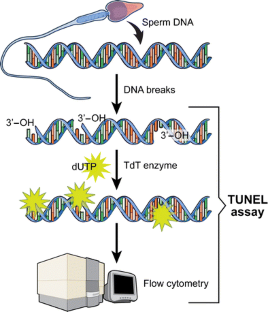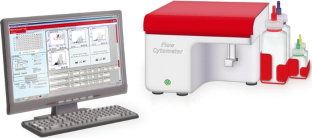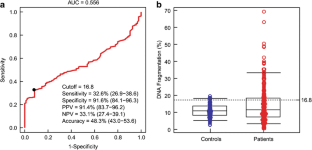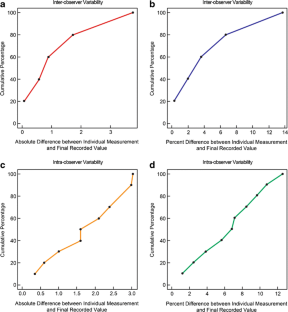 References
1.

Schulte RT, Ohl DA, Sigman M, Smith GD. Sperm DNA damage in male infertility: etiologies, assays, and outcomes. J Assist Reprod Genet. 2010;27(1):3–12.

2.

Agarwal A, Allamaneni SS, Nallella KP, George AT, Mascha E. Correlation of reactive oxygen species levels with the fertilization rate after in vitro fertilization: a qualified meta-analysis. Fertil Steril. 2005;84(1):228–31.

3.

Zini A, Bielecki R, Phang D, Zenzes MT. Correlations between two markers of sperm DNA integrity, DNA denaturation and DNA fragmentation, in fertile and infertile men. Fertil Steril. 2001;75(4):674–7.

4.

Ahmad G, Moinard N, Esquerre-Lamare C, Mieusset R, Bujan L. Mild induced testicular and epididymal hyperthermia alters sperm chromatin integrity in men. Fertil Steril. 2012;97(3):546–53.

5.

Brahem S, Mehdi M, Elghezal H, Saad A. The effects of male aging on semen quality, sperm DNA fragmentation and chromosomal abnormalities in an infertile population. J Assist Reprod Genet. 2011;28(5):425–32.

6.

Alshahrani S, Agarwal A, Assidi M, Abuzenadah AM, Durairajanayagam D, Ayaz A, et al. Infertile men older than 40 years are at higher risk of sperm DNA damage. Reprod Biol Endocrinol. 2014;12(103).

7.

Mahfouz R, Sharma R, Thiyagarajan A, Kale V, Gupta S, Sabanegh E, et al. Semen characteristics and sperm DNA fragmentation in infertile men with low and high levels of seminal reactive oxygen species. Fertil Steril. 2010;94(6):2141–6.

8.

Agarwal A, Varghese AC, Sharma RK. Markers of oxidative stress and sperm chromatin integrity. Methods Mol Biol. 2009;590:377–402.

9.

Said TM, Aziz N, Sharma RK, Lewis-Jones I, Thomas Jr AJ, Agarwal A. Novel association between sperm deformity index and oxidative stress-induced DNA damage in infertile male patients. Asian J Androl. 2005;7(2):121–6.

10.

Esteves SC, Gosalvez J, Lopez-Fernandez C, Nunez-Calonge R, Caballero P, Agarwal A, et al. Diagnostic accuracy of sperm DNA degradation index (DDSi) as a potential noninvasive biomarker to identify men with varicocele-associated infertility. Int Urol Nephrol. 2015;47(9):1471–7.

11.

Sun JG, Jurisicova A, Casper RF. Detection of deoxyribonucleic acid fragmentation in human sperm: correlation with fertilization in vitro. Biol Reprod. 1997;56(3):602–7.

12.

Seli E, Gardner DK, Schoolcraft WB, Moffatt O, Sakkas D. Extent of nuclear DNA damage in ejaculated spermatozoa impacts on blastocyst development after in vitro fertilization. Fertil Steril. 2004;82(2):378–83.

13.

Aitken RJ, Krausz C. Oxidative stress, DNA damage and the Y chromosome. Reproduction. 2001;122(4):497–506.

14.

Zini A, Boman JM, Belzile E, Ciampi A. Sperm DNA damage is associated with an increased risk of pregnancy loss after IVF and ICSI: systematic review and meta-analysis. Hum Reprod. 2008;23(12):2663–8.

15.

Robinson L, Gallos ID, Conner SJ, Rajkhowa M, Miller D, Lewis S, et al. The effect of sperm DNA fragmentation on miscarriage rates: a systematic review and meta-analysis. Hum Reprod. 2012;27(10):2908–17.

16.

Zini A, Sigman M. Are tests of sperm DNA damage clinically useful? Pros and cons. J Androl. 2009;30(3):219–29.

17.

Lewis SE. Should sperm DNA fragmentation testing be included in the male infertility work-up? Reprod Biomed Online. 2015;31(2):134–7.

18.

Palermo GD, Neri QV, Cozzubbo T, Rosenwaks Z. Perspectives on the assessment of human sperm chromatin integrity. Fertil Steril. 2014;102(6):1508–17.

19.

Agarwal A, Zini A, Sigman M. Is sperm DNA integrity assessment useful? J Urol. 2013;190(5):1645–7.

20.

Samplaski MK, Agarwal A, Sharma R, Sabanegh E. New generation of diagnostic tests for infertility: review of specialized semen tests. Int J Urol. 2010;17(10):839–47.

21.

Sharma R, Masaki J, Agarwal A. Sperm DNA fragmentation analysis using the TUNEL assay. Methods Mol Biol. 2013;927:121–36.

22.

Aitken RJ, Bronson R, Smith TB, De Iuliis GN. The source and significance of DNA damage in human spermatozoa; a commentary on diagnostic strategies and straw man fallacies. Mol Hum Reprod. 2013;19(8):475–85.

23.

Ribas-Maynou J, Garcia-Peiro A, Fernandez-Encinas A, Abad C, Amengual MJ, Prada E, et al. Comprehensive analysis of sperm DNA fragmentation by five different assays: TUNEL assay, SCSA, SCD test and alkaline and neutral Comet assay. Andrology. 2013;1(5):715–22.

24.

Esteves SC, Sharma RK, Gosalvez J, Agarwal A. A translational medicine appraisal of specialized andrology testing in unexplained male infertility. Int Urol Nephrol. 2014;46(6):1037–52.

25.

Fernandez JL, Muriel L, Goyanes V, Segrelles E, Gosalvez J, Enciso M, et al. Simple determination of human sperm DNA fragmentation with an improved sperm chromatin dispersion test. Fertil Steril. 2005;84(4):833–42.

26.

Feijo CM, Esteves SC. Diagnostic accuracy of sperm chromatin dispersion test to evaluate sperm deoxyribonucleic acid damage in men with unexplained infertility. Fertil Steril. 2014;101(1):58–63.e3.

27.

Lewis SE, Agbaje IM. Using the alkaline comet assay in prognostic tests for male infertility and assisted reproductive technology outcomes. Mutagenesis. 2008;23(3):163–70.

28.

Sharma RK, Sabanegh E, Mahfouz R, Gupta S, Thiyagarajan A, Agarwal A. TUNEL as a test for sperm DNA damage in the evaluation of male infertility. Urology. 2010;76(6):1380–6.

29.

Muratori M, Tamburrino L, Marchiani S, Guido C, Forti G, Baldi E. Critical aspects of detection of sperm DNA fragmentation by TUNEL/flow cytometry. Syst Biol Reprod Med. 2010;56(4):277–85.

30.

World Health Organization. WHO laboratory manual for the examination and processing of human semen. World Health Organization. 2010..

31.

Lewis SE, John Aitken R, Conner SJ, Iuliis GD, Evenson DP, Henkel R, et al. The impact of sperm DNA damage in assisted conception and beyond: recent advances in diagnosis and treatment. Reprod Biomed Online. 2013;27(4):325–37.

32.

Cui ZL, Zheng DZ, Liu YH, Chen LY, Lin DH, Feng-Hua L. Diagnostic accuracies of the TUNEL, SCD, and comet based sperm DNA fragmentation assays for male infertility: a meta-analysis study. Clin Lab. 2015;61(5–6):525–35.

33.

Brandes M, Hamilton CJ, De Bruin JP, Nelen WL, Kremer JA. The relative contribution of IVF to the total ongoing pregnancy rate in a subfertile cohort. Hum Reprod. 2010;25(1):118–26.

34.

Moskovtsev SI, Willis J, White J, Mullen JB. Sperm DNA damage: correlation to severity of semen abnormalities. Urology. 2009;74(4):789–93.

35.

Zini A, Fischer MA, Sharir S, Shayegan B, Phang D, Jarvi K. Prevalence of abnormal sperm DNA denaturation in fertile and infertile men. Urology. 2002;60(6):1069–72.

36.

Benchaib M, Braun V, Lornage J, Hadj S, Salle B, Lejeune H, et al. Sperm DNA fragmentation decreases the pregnancy rate in an assisted reproductive technique. Hum Reprod. 2003;18(5):1023–8.

37.

Henkel R, Hajimohammad M, Stalf T, Hoogendijk C, Mehnert C, Menkveld R, et al. Influence of deoxyribonucleic acid damage on fertilization and pregnancy. Fertil Steril. 2004;81(4):965–72.

38.

Duran EH, Morshedi M, Taylor S, Oehninger S. Sperm DNA quality predicts intrauterine insemination outcome: a prospective cohort study. Hum Reprod. 2002;17(12):3122–8.

39.

Lim JJ, Lee JI, Kim DH, Song SH, Kim HJ, Lee WS, et al. DNA fragmentation of human sperm can be detected by ligation-mediated real-time polymerase chain reaction. Fertil Steril. 2013;100(6):1564–71.e1-5.

40.

Host E, Lindenberg S, Ernst E, Christensen F. DNA strand breaks in human spermatozoa: a possible factor, to be considered in couples suffering from unexplained infertility. Acta Obstet Gynecol Scand. 1999;78(7):622–5.

41.

Saleh RA, Agarwal A, Nelson DR, Nada EA, El-Tonsy MH, Alvarez JG, et al. Increased sperm nuclear DNA damage in normozoospermic infertile men: a prospective study. Fertil Steril. 2002;78(2):313–8.

42.

Sergerie M, Laforest G, Bujan L, Bissonnette F, Bleau G. Sperm DNA fragmentation: threshold value in male fertility. Hum Reprod. 2005;20(12):3446–51.
Acknowledgment
The study was supported by funds from the American Center for Reproductive Medicine. Dr. Gulfam Ahmad was supported by the Fulbright fellowship. The authors are grateful to the Andrology Center technologists for scheduling the study subjects and to Jeff Hammel, Biostatistician, for his contribution to the data analysis.
Ethics declarations
The study was approved by the Institutional Review Board (IRB) of Cleveland Clinic
Additional information
Capsule
Measurement of sperm DNA fragmentation by bench top flow cytometer.
About this article
Cite this article
Sharma, R., Ahmad, G., Esteves, S.C. et al. Terminal deoxynucleotidyl transferase dUTP nick end labeling (TUNEL) assay using bench top flow cytometer for evaluation of sperm DNA fragmentation in fertility laboratories: protocol, reference values, and quality control. J Assist Reprod Genet 33, 291–300 (2016). https://doi.org/10.1007/s10815-015-0635-7
Received:

Accepted:

Published:

Issue Date:
Keywords
Sperm DNA fragmentation

TUNEL assay

Male infertility

Sensitivity

Specificity