Abstract
This research assesses the strategic adoption of social media by large global organizations. To contribute to a better understanding of the topic, this exploratory study analyzed social networking sites used by 72 large global companies, and conducted a survey and follow-up interviews with high-level managers from these companies. Our analysis of social networking sites identifies and characterizes the types of social media used, as well as the various organizational purposes for the use of social media. Our exploratory survey and interviews yielded a deeper level of understanding of the adoption of social networking sites by organizations. We employed management fashion theory and adaptive structuration theory to characterize the ways in which advanced information technology can bring about organizational change. Our findings indicate that there is an increased use of social media and social networking sites by organizations that results in the form of passive or active, proactive or reactive, and tactical or strategic uses.
This is a preview of subscription content, log in to check access.
Access options
Buy single article
Instant unlimited access to the full article PDF.
US$ 39.95
Price includes VAT for USA
Subscribe to journal
Immediate online access to all issues from 2019. Subscription will auto renew annually.
US$ 99
This is the net price. Taxes to be calculated in checkout.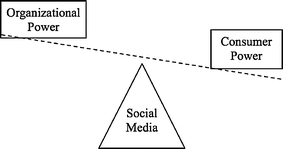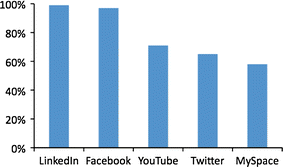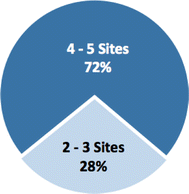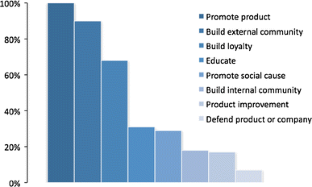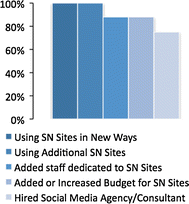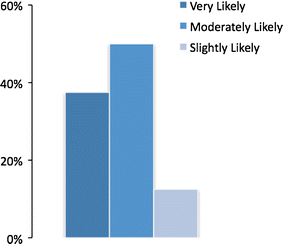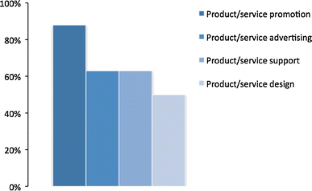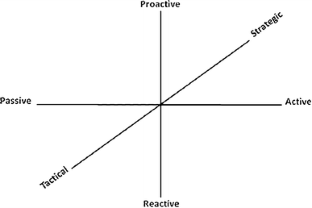 References
1.

Abrahamson E (1991) Managerial fads and fashions: the diffusion and rejection of innovations. Acad Manag Rev 16(3):586–612

2.

Abrahamson E (1996) Management fashion. Acad Manag Rev 21(1):254–285

3.

Abrahamson E, Rosenkopf L (1993) Institutional and competitive bandwagons: using mathematical modeling as a tool to explore innovation diffusion. Acad Manag Rev 18(3):487–517

4.

Amazon.com (2010) (http://www.amazon.com)

5.

Baskerville R, Myers M (2009) Fashion waves in information systems research and practice. MIS Q 33(4):647–662

6.

Bernoff J, Li C (2008) Harnessing the power of the oh-so-social Web. MIT Sloan Manag Rev 49(3):36–42

7.

Bickart B, Schindler RM (2001) Internet forums as influential sources of consumer information. J Interact Mark 15(3):31–40

8.

Brewer, Monster-maker settle Vermonster dispute (October 22, 2009). New York Post

9.

Clemons EK (2008) How information changes consumer behavior and how consumer behavior determines corporate strategy. J Manag Inf Syst 25(2):13–40

10.

Clemons EK (2009) Monetizing the internet. In: Sprague R (ed) Proceedings of 42nd hawaii international conference on system sciences, Waikoloa, HI, IEEE Computing Society Press, Los Alamitos

11.

Clemons EK, Barnett S, Ben-Zaken I, Clemons JC, Magdoff J, Shulman G, Wais T (2009) Touch me often but not deeply: understanding the interpersonal style of the petites digerati. In: Sprague R (ed) Proceedings of 42nd Hawaii international conference on system sciences, Waikoloa, HI, IEEE Computing Society Press, Los Alamitos

12.

Creswell JW (1994) Developing categories and making comparisons: data analysis procedures. SAGE, Thousand Oaks

13.

Del Aguila-Obra AR, Padilla-Melendez A (2006) Organizational factors affecting internet technology adoption. Internet Res 16(1):94–110

14.

DeSanctis G, Poole MS (1994) Capturing the complexity in advanced technology use: adaptive structuration theory. Organ Sci 5(2):121–147

15.

Eisenhardt K (1989) Building theories from case study research. Acad Manag Rev 14(4):532–550

16.

Facebook (2010) Press room: statistics (http://www.Facebook.com/press/info.php?statistics)

17.

Fuhrel-Forbis A, Nadorff PG, Snyder LB (2009) Analysis of public service announcements on national television, 2001–2006. Soc Mar Q 15(1):49–69

18.

Furomo K, Melcher A (2006) The importance of social structures in implementing ERP systems: a case study of using adaptive structuration theory. J Inf Technol Case Appl Res 8(2):39–58

19.

Google.com (2010) (http://www.google.com)

20.

Gopal A, Bostrom RP, Chin WW (1992) Applying adaptive structuration theory to investigate the process of group support system use. J Manag Inf Syst 9(3):45–70

21.

Guglielmo C (2009) Dell uses Twitter to ring up $3 million in PC sales. Businessweek, New York

22.

Hoadley C, Xu H, Lee J, Rosson M (2010) Privacy as information access and illusory control: the case of the Facebook news feed privacy outcry. Electr Commer Res Appl 9(1):50–60

23.

Hogg T (2010) Inferring preference correlations from social networks. Electr Commer Res Appl 9(1):29–37

24.

Holsti OR (1969) Content analysis for the social sciences and humanities. Addison-Wesley, Reading

25.

Interbrand (2009) Best global brands 2009 (http://www.interbrand.com/images/studies/-1_BGB2009_Magazine_Final.pdf)

26.

Kaplan B, Duchon D (1988) Combining qualitative and quantitative methods in information systems research: a case study. MIS Q 12(4):571–586

27.

Kim DJ, Sivasailam N, Rao R (2004) Information assurance in B2C websites for information goods/services. Electr Markets 14(4):344–359

28.

Krishnamurthy S, Kucuk SU (2009) Anti-branding on the Internet. J Bus Res 62(11):1119–1126

29.

Landry M, Banville C (1992) A disciplined methodological pluralism for MIS research. Acc Manag Inf Technol 2(2):77–97

30.

Lenhart A (2010) The democratization of online social networks. Pew Internet, Washington, DC (http://www.pewinternet.org)

31.

LinkedIn FAQs (2010) (http://www.press.linkedin.com/about)

32.

Lu Y, Zhao L, Wang B (2010) From virtual community members to C2C e-commerce buyers: trust in virtual communities and its effect on consumers' purchase intentions. Electr Commer Res Appl 9(4):346–360

33.

Madway G (2010) Twitter remakes website, adds new features. Reuters (http://www.reuters.com/article/idUSTRE68E02620100915)

34.

McKinsey Quarterly (2007) How businesses are using Web 2.0: a McKinsey global survey (http://www.mckinseyquarterly.com)

35.

McMillan SJ (2000) The microscope and the moving target: the challenge of applying content analysis to the world wide web. J Mass Commun Q 77(1):80–98

36.

Mingers J (2001) Combining IS research methods: toward a pluralist methodology. Inf Sys Res 12(3):240–259

37.

MySpace (2010) About MySpace (http://www.myspace.com/pressroom)

38.

Nielsen (2009) Global faces and networked places: a Nielsen report on social networking's new global footprint (http://www.blog.nielsen.com/nielsenwire/wp-content/uploads/2009/03/nielsen_globalfaces_mar09.pdf)

39.

O'Reilly T (2005) What is Web 2.0? design patterns and business models for the next generation of software (http://oreilly.com/web2/archive/what-is-web-20.html)

40.

Parameswaran M, Whinston AB (2007) Research issues in social computing. J Assoc Inf Syst 8(6):336–350

41.

Pepitone J (2010) Look who's making money on Facebook. CNNMoney.com (http://www.cnn.com/galleries/2010/technology/1007/gallery.facebook_money/index.html)

42.

Perry M, Bodkin C (2000) Content analysis of Fortune 100 company web sites. Corp Commun Interact J 5(2):87–96

43.

Pitt LF, Berthon PR, Watson RT, Zinkhan GM (2002) The Internet and the birth of real consumer power. Bus Horiz 45(4):7–14

44.

Poynter R (2008) Facebook: the future of networking with customers. Int J Mark Res 50(1):11–12

45.

Rezabakhsh B, Bornemann D, Hansen U, Schrader U (2006) Consumer power: a comparison of the old economy and the Internet economy. J Consum Policy 29(3):3–36

46.

Robey D (1996) Research commentary: diversity in information systems research: threat, promise, and responsibility. Inf Sys Res 7(4):400–408

47.

Rock Art Brewery, Long live the Vermonster (2009) (http://www.rockartbrewery.com/save_vermonster.html)

48.

Rosenberry J (2005) The effect of content mix on circulation penetration for US daily newspapers. J Mass Commun Q 82(2):377–397

49.

Rosenkopf L, Abrahamson E (1999) Modeling reputational and informational influences in threshold models of bandwagon innovation diffusion. Computational Mathematics and Organization Theory 5(4):361–384

50.

Saldana J (2009) The coding manual for qualitative researchers. Sage, Thousand Oaks

51.

Sayre S (1992) Content analysis as a tool for consumer research. J Consum Mark 9(1):15–25

52.

Schultz T (2009) Interactive options in online journalism: a content analysis of 100 US newspapers. J Comput Mediat Commun 5(1). http://www.ascusc.org/jcmc/vol5/issue1/schultz.html

53.

SiteAnalytics.com (2010) Site profile for Twitter.com (http://www.siteanalytics.compete.com/twitter.com)

54.

Spaulding TJ (2010) How can virtual communities create value for business? Electr Commer Res Appl 9(1):38–49

55.

Twitter (2010) About us (http://www.twitter.com/about#about)

56.

Twitter (2010) Twitter 101: a special guide (http://www.business.twitter.com/twitter101)

57.

Valentino-DeVries J (2010) Twitter needs staff. Wall Str J

58.

Wang B (2010) Survival and competition among social networking websites. A research commentary on "Critical mass and willingness to pay for social networks by J. Christopher Westland". Electr Commer Res Appl 9(1):20–22

59.

Wang J (2010) E-commerce communities as knowledge bases for firms. Electr Commer Res Appl 9(4):335–345

60.

Wang P (2010) Chasing the hottest IT: effects of information technology fashion on organizations. MIS Q 34(1):63–85

61.

Westland J (2010) Critical mass and willingness to pay for social networks. Electr Commer Res Appl 9(1):6–19

62.

YouTube (2010) YouTube fact sheet (http://www.youtube.com/t/fact_sheet)
Acknowledgments
The authors thank the special editors, Rob Kauffman and Angsana Techatassanasoontorn, and the four anonymous reviewers who provided many constructive comments and suggestions.
Appendices
Appendix 1
See Table 1.
Appendix 2
See Table 2.
Appendix 3
See Table 3.
Appendix 4: Adoption of social networking sites
1.

Which industry sector best describes your company?

2.

Total company revenue (sales) in fiscal 2009?

3.

Total number of employees (company-wide) in 2009?

4.

In your company's management structure, what is your management level?

5.

What is your functional area of responsibility?

6.

About how long has your company used social networking sites (e.g., Facebook, MySpace, YouTube, etc.) for marketing, advertising, or any other particular purpose?

a.

More than 6 years

b.

5–6 years

c.

3–4 years

d.

1–2 years

e.

Less than 1 year

f.

Not currently using

7.

Does your company have staff members dedicated to providing social media (SM) services or gathering information from and/or analyzing social networking sites? (For example, SM content developer, SM site analyst, SM technical support, SM manager.)

a.

10 or more staff members

b.

5–9 staff members

c.

2–4 staff members

d.

1 staff member

e.

We do not have staff dedicated only to social media/socian networking sites

f.

We retain consultants for this purpose

8.

Which of the following social networking sites is your company using now or have used in the past? (Use Now; Used in Past, Not Using Now; Never Used; Not Sure)

a.

Facebook g. Bebo

b.

LinkedIn h. Buzznet

c.

MySpace i. PartnerUp

d.

Twitter j. Plaxo

e.

YouTube k. StumbleUpon

f.

Flickr l. Yammer

9.

Are there other social networking sites that your company is using now? List below.

10.

How does your company use social networking sites? (No, Yes, Not Sure)

a.

To provide customer service

b.

To provide technical support

c.

To promote a product/service or brand

d.

To get input to produce/service improvement, development, design

e.

To build external communities of interest

f.

To build internal communities of employees

g.

To educate customers on specific topics or technologies

h.

To promote a social cause

i.

Other (please specify)

11.

WHY does your company use social networking sites? (No, Yes, Not Sure)

a.

Because it is cost effective

b.

Because our customers/competitors/suppliers are using social networking sites

c.

To observe and collect information

d.

To host or sponsor communities (create/manage Web sites and advertising)

e.

To provide content to communities (music, information, entertainment)

f.

To participate as members of online communities

g.

To seed communities with product advocates

h.

To connect with the new generation of social media users

12.

Has your company's use of social networking sites changed in the past 12 months? (No, Yes, Not Sure)

a.

Using social networking sites in new ways

b.

Using additional social networking sites

c.

Added staff dedicated to social networking sites

d.

Added budget or increased budget for social networking sites

e.

Hired a social media agency or consultant

f.

Other

13.

How likely is your company to re-evaluate and/or change a company policy or business practice based on consumer actions taken on social networking sites?

a.

Not at all likely

b.

Slightly likely

c.

Moderately likely

d.

Very likely

e.

Completely likely
These questions use a 5-point Likert-type scale from Strongly Disagree to Strongly Agree:
14.

Social networking sites give customers MORE INFLUENCE over:

a.

Product/service advertising

b.

Product/service design

c.

Produce/service promotion

d.

Product/service pricing

e.

Product/service support

15.

Our company is LIKELY TO MAKE CHANGES in the following based on information collected at social networking sites:

a.

Product/service advertising

b.

Product/service design

c.

Produce/service promotion

d.

Product/service pricing

e.

Product/service support

16.

The use of social networking sites can help increase revenues and reduce costs in:

a.

Customer service

b.

Product/service advertising

c.

Product/service design

d.

Produce/service promotion

e.

Product/service support
About this article
Cite this article
Sinclaire, J.K., Vogus, C.E. Adoption of social networking sites: an exploratory adaptive structuration perspective for global organizations. Inf Technol Manag 12, 293–314 (2011). https://doi.org/10.1007/s10799-011-0086-5
Keywords
Adaptive structuration theory

Exploratory research

Field study

Interviews

Management fashion theory

Organizational change

Social media

Social networks