Abstract
Medical ozone has therapeutic properties as an antimicrobial, anti-inflammatory, modulator of antioxidant defense system. Major ozonated autohemotherapy (MOA) is a new therapeutic approach that is widely used in the treatment of many diseases. The objective of the present study was to determine whether preischemic application of MOA would attenuate renal ischemia-reperfusion injury (IRI) in rabbits. Twenty-four male New Zealand white rabbits were divided into four groups, each including six animals: (1) Sham-operated group, (2) Ozone group (the MOA group without IRI), (3) IR group (60 min ischemia followed by 24 h reperfusion), and (4) IR + MOA group (MOA group). The effects of MOA were examined by use of hematologic and biochemical parameters consisting of neutrophil to lymphocyte ratio (NLR), interleukin-6 (IL-6), tumor necrosis factor-α (TNF-α), ischemia-modified albumin (IMA), total antioxidant status (TAS), total oxidant status (TOS), and oxidative stress index (OSI). In addition, the histopathological changes including the tubular brush border loss (TBBL), tubular cast (TC), tubular necrosis (TN), intertubular hemorrhage and congestion (IHC), dilatation of bowman space (DBS), and interstitial inflammatory cells infiltration (IECI) were evaluated. In the IR group, compared to the Sham group, biochemical parameters indicating oxidative stress, NLR, IL-6, TNF-α, IMA, TOS, and OSI have increased. MOA reduced inflammation and oxidative stress parameters. Although TAS values have decreased in the IR group and increased in the MOA-pretreated group, no significant changes in TAS values were detected between the IR and MOA groups. The total score was obtained by summing all the scores from morphological kidney damage markers. The total score has increased with IR damage when compared with the Sham group (13.83 ± 4.30 vs 1.51 ± 1.71; p = 0.002). But, the total score has decreased significantly after application of MOA (5.01 ± 1.49; p = 0.002; compared with the IR group). MOA preconditioning is effective in reducing tissue damage induced in kidney ischemia-reperfusion injury. The protective effect of MOA is mediated via reducing inflammatory response and regulating of reactive oxygen species (ROS). Renal histology also showed convincing evidence regarding MOA's protective nature against kidney injury induced renal ischemia-reperfusion. Consequently, MOA might be helpful in protecting the kidneys from IR-induced damage in humans, probably through the anti-inflammatory effect and reducing the total oxidant status.
This is a preview of subscription content, log in to check access.
Access options
Buy single article
Instant unlimited access to the full article PDF.
US$ 39.95
Price includes VAT for USA
Subscribe to journal
Immediate online access to all issues from 2019. Subscription will auto renew annually.
US$ 199
This is the net price. Taxes to be calculated in checkout.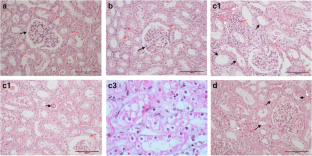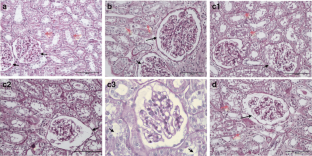 References
1.

Wang, L., H. Chen, X.H. Liu, Z.Y. Chen, X.D. Weng, T. Qiu, L. Liu, and H.C. Zhu. 2014. Ozone oxidative preconditioning inhibits renal fibrosis induced by ischemia and reperfusion injury in rats. Experimental and Therapeutic Medicine 8: 1764–1768.

2.

Shokeir, A.A., N. Barakat, A.M. Hussein, A. Awadalla, A. Harraz, S. Khater, K. Hemmaid, and A.I. Kamal. 2014. Activation of nrf2 by ischemic preconditioning and sulforaphane in renal ischemia/reperfusion injury: a comparative experimental study. Physiological Research 22: 22.

3.

Lempiainen, J., P. Finckenberg, E.E. Mervaala, M. Storvik, J. Kaivola, K. Lindstedt, J. Levijoki, and E.M. Mervaala. 2014. Dexmedetomidine preconditioning ameliorates kidney ischemia-reperfusion injury. Pharmacology Research & Perspectives 2: 22.

4.

Chen, H., B. Xing, X. Liu, B. Zhan, J. Zhou, H. Zhu, and Z. Chen. 2008. Ozone oxidative preconditioning inhibits inflammation and apoptosis in a rat model of renal ischemia/reperfusion injury. European Journal of Pharmacology 581: 306–314.

5.

Elvis, A.M., and J.S. Ekta. 2011. Ozone therapy. A clinical review. Journal of Natural Science, Biology and Medicine 2: 66–70.

6.

Wu, X., Z. Li, X. Liu, H. Peng, Y. Huang, G. Luo, and K. Peng. 2013. Major ozonated autohemotherapy promotes the recovery of upper limb motor function in patients with acute cerebral infarction. Neural Regeneration Research 8: 461–468.

7.

Caliskan, B., A. Guven, M. Ozler, T. Cayci, A. Ozcan, O. Bedir, I. Surer, and A. Korkmaz. 2011. Ozone therapy prevents renal inflammation and fibrosis in a rat model of acute pyelonephritis. Scandinavian Journal of Clinical and Laboratory Investigation 71: 473–480.

8.

Bocci, V.A. 2006. Scientific and medical aspects of ozone therapy. State of the art. Archives of Medical Research 37: 425–435.

9.

Li, L.Y., and J.X. Ni. 2014. Efficacy and safety of ozonated autohemotherapy in patients with hyperuricemia and gout: a phase i pilot study. Experimental and Therapeutic Medicine 8: 1423–1427.

10.

Foglieni, C., A. Fulgenzi, D. Belloni, C. Sciorati, E. Ferrero, and M.E. Ferrero. 2011. Ozonated autohemotherapy protection of kidneys from ischemia in rats subjected to unilateral nephrectomy. BMC Nephrology 12: 1471–2369.

11.

Bar-Or, D., E. Lau, and J.V. Winkler. 2000. A novel assay for cobalt-albumin binding and its potential as a marker for myocardial ischemia-a preliminary report. Journal of Emergency Medicine 19: 311–315.

12.

Erel, O. 2005. A new automated colorimetric method for measuring total oxidant status. Clinical Biochemistry 38: 1103–1111.

13.

Erel, O. 2004. A novel automated direct measurement method for total antioxidant capacity using a new generation, more stable abts radical cation. Clinical Biochemistry 37: 277–285.

14.

Kosecik, M., O. Erel, E. Sevinc, and S. Selek. 2005. Increased oxidative stress in children exposed to passive smoking. International Journal of Cardiology 100: 61–64.

15.

Calunga, J.L., Z.B. Zamora, A. Borrego, S. Rio, E. Barber, S. Menendez, F. Hernandez, T. Montero, and D. Taboada. 2005. Ozone therapy on rats submitted to subtotal nephrectomy: role of antioxidant system. Mediators of Inflammation 31: 221–227.

16.

Fernandez Iglesias, A., L. Gonzalez Nunez, J.L. Calunga Fernandez, S. Rodriguez Salgueiro, and Febles E. Santos. 2011. Ozone postconditioning in renal ischaemia-reperfusion model. Functional and morphological evidences. Nefrología 31: 464–470.

17.

Cakir, M., A. Polat, S. Tekin, N. Vardi, E. Taslidere, Z. Rumeysa Duran, and K. Tanbek. 2015. The effect of dexmedetomidine against oxidative and tubular damage induced by renal ischemia reperfusion in rats. Renal Failure 17: 1–5.

18.

Kielar, M.L., R. John, M. Bennett, J.A. Richardson, J.M. Shelton, L. Chen, D.R. Jeyarajah, X.J. Zhou, H. Zhou, B. Chiquett, G.T. Nagami, and C.Y. Lu. 2005. Maladaptive role of il-6 in ischemic acute renal failure. Journal of the American Society of Nephrology 16: 3315–3325.

19.

Tripatara, P., N.S. Patel, A. Webb, K. Rathod, F.M. Lecomte, E. Mazzon, S. Cuzzocrea, M.M. Yaqoob, A. Ahluwalia, and C. Thiemermann. 2007. Nitrite-derived nitric oxide protects the rat kidney against ischemia/reperfusion injury in vivo: role for xanthine oxidoreductase. Journal of the American Society of Nephrology 18: 570–580.

20.

Jing, X.X., Z.G. Wang, H.T. Ran, L. Li, X. Wu, X.D. Li, X.Q. Peng, C.J. Yang, X.S. Li, and Q.X. Zhang. 2008. Evaluation of renal ischemia-reperfusion injury in rabbits using microbubbles targeted to activated neutrophils. Clinical Imaging 32: 178–182.

21.

Soares, B.L., M.A. de Freitas, E.F. Montero, G.B. Pitta, and F. Miranda Jr. 2014. Alprostadil attenuates inflammatory aspects and leucocytes adhesion on renal ischemia and reperfusion injury in rats. Acta Cirúrgica Brasileira 2: 55–60.

22.

Xing, B., H. Chen, L. Wang, X. Weng, Z. Chen, and X. Li. 2015. Ozone oxidative preconditioning protects the rat kidney from reperfusion injury via modulation of the tlr4-nf-kappab pathway. Acta Cirúrgica Brasileira 30: 60–66.

23.

Chen, H., B. Xing, X. Liu, B. Zhan, J. Zhou, H. Zhu, and Z. Chen. 2008. Similarities between ozone oxidative preconditioning and ischemic preconditioning in renal ischemia/reperfusion injury. Archives of Medical Research 39: 169–178.

24.

Celikbilek, A., S. Ismailogullari, and G. Zararsiz. 2014. Neutrophil to lymphocyte ratio predicts poor prognosis in ischemic cerebrovascular disease. Journal of Clinical Laboratory Analysis 28: 27–31.

25.

Ellidag, H.Y., E. Eren, O. Aydin, E. Akgol, S. Yalcinkaya, C. Sezer, and N. Yilmaz. 2013. Ischemia modified albumin levels and oxidative stress in patients with bladder cancer. Asian Pacific Journal of Cancer Prevention 14: 2759–2763.

26.

Chatterjee, P.K., S. Cuzzocrea, P.A. Brown, K. Zacharowski, K.N. Stewart, H. Mota-Filipe, and C. Thiemermann. 2000. Tempol, a membrane-permeable radical scavenger, reduces oxidant stress-mediated renal dysfunction and injury in the rat. Kidney International 58: 658–673.

27.

Kusano, C., and B. Ferrari. 2008. Total antioxidant capacity: a biomarker in biomedical and nutritional studies. Journal of Cell and Molecular Biology 7: 1–15.

28.

Sancaktutar, A.A., M.N. Bodakci, N.K. Hatipoglu, H. Soylemez, K. Basarılı, and G. Turkcu. 2014. The protective effects of pomegranate extracts against renal ischemia-reperfusion injury in male rats. Urology Annals 6: 46.

29.

Erken, H.A., O. Genc, G. Erken, C. Ayada, G. Gundogdu, and H. Dogan. 2015. Ozone partially prevents diabetic neuropathy in rats. Experimental and Clinical Endocrinology and Diabetes 123: 101–105.

30.

Giunta, R., A. Coppola, C. Luongo, A. Sammartino, S. Guastafierro, A. Grassia, L. Giunta, L. Mascolo, A. Tirelli, and L. Coppola. 2001. Ozonized autohemotransfusion improves hemorheological parameters and oxygen delivery to tissues in patients with peripheral occlusive arterial disease. Annals of Hematology 80: 745–748.
About this article
Cite this article
Sancak, E.B., Turkön, H., Çukur, S. et al. Major Ozonated Autohemotherapy Preconditioning Ameliorates Kidney Ischemia-Reperfusion Injury. Inflammation 39, 209–217 (2016) doi:10.1007/s10753-015-0240-z
KEY WORDS
major ozonated autohemotherapy

renal ischemia-reperfusion injury

medical ozone

neutrophil to lymphocyte ratio

total oxidant status