Abstract
Map-reading and wayfinding form one continuous and indivisible process; however, numerous studies have only focused on one of the two. This study focused on the relationship between map-reading and wayfinding to understand how map users read and acquire information from maps. Thirty Participants were divided into three groups of ten on Shibuya Station in Tokyo. The first group used mounted maps, the second group used a printed handheld copy of the station map, and the third group used a digital map provided by Ekipedia. All participants were allocated the same starting point and destination, and were required to perform map-reading and wayfinding to the destination as well as fill out an evaluation questionnaire. The results showed that the absolute accuracy scores (AASs) of digital-map users were far lower than those of handheld map users. The number of landmarks mentioned in the route planning of different map types and number of stopping times during the wayfinding process were significantly correlated. Digital-map users had the highest frequency of landmark use and longest map-reading times, but the shortest stopping times when wayfinding. The task results indicated that digital users had the lowest errors among the three groups; however, the evaluation questionnaire suggested that participants considered digital maps to be the least effective. Seemingly easy-to-understand maps might not be reflected in participants' wayfinding behavior. Overall, this study suggested that only the successful matching of maps with the actual environment can enable successful wayfinding and create useful spatial knowledge.
This is a preview of subscription content, log in to check access.
Access options
Buy single article
Instant unlimited access to the full article PDF.
US$ 39.95
Price includes VAT for USA
Subscribe to journal
Immediate online access to all issues from 2019. Subscription will auto renew annually.
US$ 99
This is the net price. Taxes to be calculated in checkout.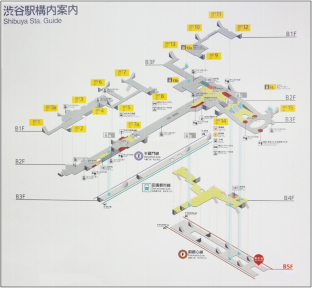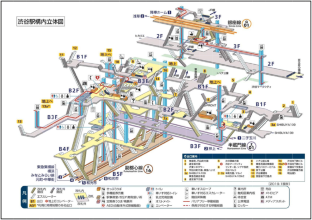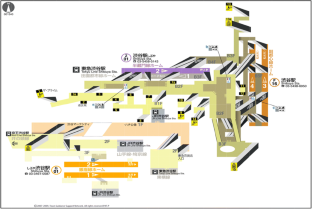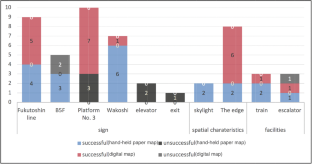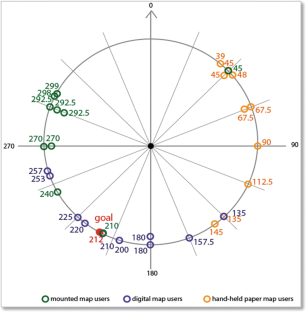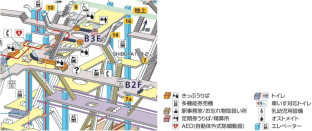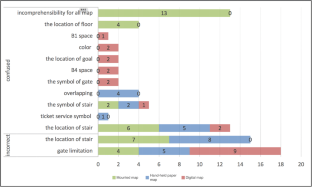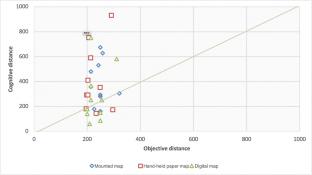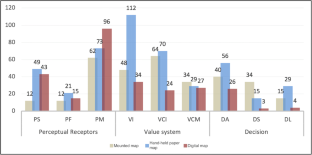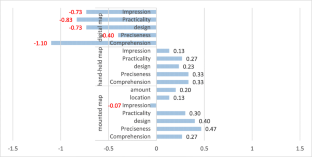 References
1.

Passini R (1992) Wayfinding in architecture. Van Nostrand Reinhold, New York

2.

Koláčný A (1977) Cartographic information—a fundamental concept and term in modern cartography. Cartogr J 14(1):39–45. https://doi.org/10.3138/N587-4H37-2875-L16J

3.

van Elzakker CPJM (2004) The use of maps in the exploration of geographic data. Koninklijk Nederlands Aardrijkskundig Genootschap, Utrecht, p 19

4.

Robinson AH, Petchenik BB (1976) The nature of maps: essays toward understanding maps and mapping. University of Chicago Press, Chicago

5.

Kato Y, Takeuchi Y (2003) Individual differences in wayfinding strategies. J Environ Psychol 23(2):171–188. https://doi.org/10.1016/s0272-4944(03)00011-2

6.

Ottosson T (1987) Map-reading and wayfinding. Acta Universitatis Gothoburgensis, Göteborg

7.

Morrison JL (1976) The science of cartography and its essential processes. Int Yearb Cartogr XVI:84–97

8.

Castner HA (1979) A model of cartographic communication: practical goal or mental attitude? Int Yearb Cartogr XIX:34–39

9.

Maceachren, A. (1995). How maps work: representation, visualization and design. In how maps work: representation, visualization and design Guilford press, NY, distributed by Longman outside N. America

10.

Pocock DC (1973) Environmental perception process and product. Tijdschr Econ Soc Geogr 64:251–257. https://doi.org/10.1111/j.1467-9663.1973.tb00091.x

11.

Kitchin R, Blades M (2002) The cognition of geographic space. I.B. Tauris, London

12.

Golledge RG (1999) Wayfinding behavior: cognitive mapping and other spatial processes. Johns Hopkins University Press, Baltimore

13.

Fujimori F, Arikawa M, Morita T (2003) Extraction of spatial relations on SVG maps and its applications, proceedings of the IEICE DEWS 2003. Japan

14.

Bertin J (2010) Semiology of graphics: diagrams, networks, maps. ESRI Press, Redlands

15.

Oneill MJ (1991) Effects of signage and floor plan configuration on wayfinding accuracy. Environ Behav 23(5):553–574. https://doi.org/10.1177/0013916591235002

16.

Tang C, Lin C, Hsu Y (2008) Exploratory research on reading cognition and escape-route planning using building evacuation plan diagrams. Appl Ergon 39(2):209–217. https://doi.org/10.1016/j.apergo.2007.05.001

17.

Nelson ES (1994) Colour detection on bivariate choropleth maps: the visual search process. Cartographica 31(4):33–43

18.

Garlandini S, Fabrikant SI (2009) evaluating the effectiveness and efficiency of visual variables for geographic information visualization. International conference on spatial information theory lecture notes in computer science, pp. 195–211. France, https://doi.org/10.1007/978-3-642-03832-7_12

19.

Fiske J, Jenkins H (1990) Introduction to communication studies. Routledge, London

20.

Devlin AS, Bernstein J (1995) Interactive Wayfinding: use of cues by men and women. J Environ Psychol 15(1):23–38

21.

National Academies of Sciences, Engineering, and Medicine (2016) Guidelines for improving airport Services for International Customers. The National Academies Press, Washington, DC. https://doi.org/10.17226/23683

22.

Wright P, Hull AJ, Lickorish A (1993) Navigating in a hospital outpatients' department: the merits of maps and wall signs. Journal of Architectural and Planning Research 10(1):76

23.

Bartram DJ (1980) Comprehending spatial information: the relative efficiency of different methods of presenting information about bus routes. The Journal of Applied Psychology 65(1):103–110

24.

Hayward DG, Brydon-Miner M (1984) Spatial and conceptual aspects of orientation: visitor experiences at an outdoor history museum. J Environ Syst 13(4):317–332

25.

Passini R (1998) Wayfinding: backbone of graphic support systems. In: Zwaga HJG, Boersema T, Hoonhout HCM (eds) Visual information for everyday use: design and research perspectives. Taylor and Francis, London, pp 241–256

26.

Hölscher C, Meilinger T, Vrachliotis G, Brösamle M, Knauff M (2006) Up the down staircase: wayfinding strategies in multi-level buildings. J Environ Psychol 26(4):284–299. https://doi.org/10.1016/j.jenvp.2006.09.002

27.

Lawton CA (1996) Strategies for indoor wayfinding: the role of orientation. J Environ Psychol 16(2):137–145. https://doi.org/10.1006/jevp.1996.0011

28.

Michon P, Denis M (2001) When and why are visual landmarks used in giving directions? International conference on spatial information theory lecture notes in computer science, pp. 292–305. California, USA, https://doi.org/10.1007/3-540-45424-1_20

29.

Li P-Y, Hibino H, Koyama S, Zheng M-C (2012) Tailoring map design based on map-Reading and way-finding behaviour in Subway stations. Procedia - Social and Behavioral Sciences 42:466–476

30.

Carlson L, Hölscher C, Shipley T, Dalton RC (2010) Getting lost in buildings. Curr Dir Psychol Sci 19(5):284–289

31.

Hölscher C, Meilinger T, Vrachliotis G, Brösamle M, Knauff M (2006) Up the down staircase: Wayfinding strategies in multi-level buildings. J Environ Psychol 26(4):284–299

32.

Wang C, Chen Y, Zheng S, Liao H (2019) Gender and age differences in using indoor maps for Wayfinding in real environments. ISPRS Int J Geo-Inf 2019(8):11

33.

Brosset D, Claramunt, C, Saux, E (2007) a location and action-based model for route descriptions. International conference on GeoSpatial semantics lecture notes in computer science, 146–159. Mexico City, Mexico, https://doi.org/10.1007/978-3-540-76876-0_10, 2007

34.

Durmisevic S (2002) Perception aspects in underground spaces using intelligent knowledge modeling Proefschrift. Delft University Press, Delft

35.

van Someren MW, Barnard YF, Sandberg J (1994) The think aloud method: a practical guide to Modelling cognitive processes. Academic Press, London

36.

Brian McGuinness, (1994) The Philosophy of Michael DummettMcGuinness, Brian. & Oliveri, Gianluigi. & International Philosophy Conference of Mussomeli. (1994). The philosophy of Michael Dummett. Dordrecht ; Boston : Kluwer Academic Publishers

37.

Jacobson R (1998) Cognitive mapping without sight: four preliminary studies of spatial learning. J Environ Psychol 18(3):289–305. https://doi.org/10.1006/jevp.1998.0098
Acknowledgments
The author disclosed receipt of the following financial support for the research, authorship, and/or publication of this article: The author expresses his special thanks to the Ministry of Science and Technology of the Republic of China, Taiwan, and Japan - Taiwan Exchange Association for financially supporting this study.
Additional information
Publisher's note
Springer Nature remains neutral with regard to jurisdictional claims in published maps and institutional affiliations.
Electronic supplementary material
About this article
Cite this article
Zheng, M. Influences of different underground station map designs on map-reading and wayfinding. Geoinformatica (2020) doi:10.1007/s10707-020-00396-w
Received:

Revised:

Accepted:

Published:
Keywords
Map design

Map-reading

Wayfinding

Route description