Abstract
Minho River, also called Miño (in Spain), extends to about 300 km from Spain to Portugal. The source of the river lies in Spain and in the last 75 km, the river defines the border between Portugal and Spain. Under the scope of a cooperation project between North Portugal and Galicia region of Spain, titled: "Valorization of the natural resources of the Minho/Miño drainage basin", seven water-sampling campaigns were carried out during the last 2 years in Minho River basin. Seven sampling sites were selected along the international stretch, and five were chosen in the main Portuguese and Spanish tributaries of Minho River. Water quality based on the physicochemical and microbial parameters was assessed. According to the Portuguese legislation for surface waters, the international section of Minho River presents a reasonably good water quality (BOD5 <5 mg/L, TNK <2 mg/L, and total phosphorous <1 mg P/L). Valença and Louro were found to be the most polluted sampling sites and Louro the most polluted tributary (maximum values observed: TSS = 26 mg/L, BOD5 = 6.6 mg O2/L, COD = 20.8 mg O2/L, total nitrogen = 9.9 mg N/L; minimum value observed: OD = 1.3 mg O2/L). A one-dimensional stream water quality model QUAL2Kw was calibrated using data measured in field surveys along the international stretch of Minho River. QUAL2Kw was also used to predict the impact of flow conditions, discharges, and tributaries on the water quality of international stretch of Minho River, essential to establish proposals for management and planning of Minho River Basin.
This is a preview of subscription content, log in to check access.
Access options
Buy single article
Instant unlimited access to the full article PDF.
US$ 39.95
Price includes VAT for USA
Subscribe to journal
Immediate online access to all issues from 2019. Subscription will auto renew annually.
US$ 199
This is the net price. Taxes to be calculated in checkout.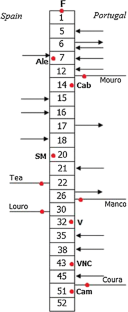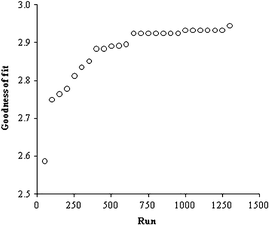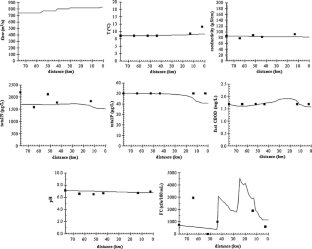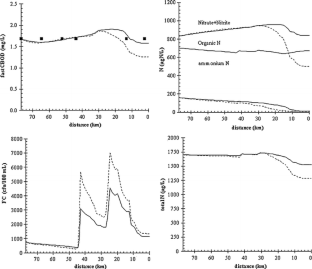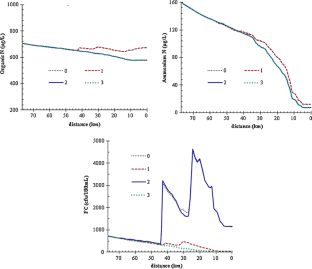 Abbreviations
AAS:

Atomic absorption spectroscopy

Alk:

Alkalinity

AS:

Anionic surfactants

BOD5 :

Biochemical oxygen demand

Cl-a:

Chlorophyll-a

COD:

Chemical oxygen demand

CV:

Cold vapor

DL:

Detection limit

DOC:

Dissolved organic carbon

F:

Flame

FC:

Fecal coliform

FS:

Fecal streptococcus

GF:

Graphite furnace

Har:

Hardness

HG:

Hydride generation

Nam :

Ammonium nitrogen

Phyd :

Hydrolysable phosphorus

TC:

Total coliform

TNK:

Total Kjeldahl nitrogen

TSS:

Total suspended solids

Tur:

Turbidity

VSS:

Volatile suspended solids
References
ASTM. (1973). Annual book of ASTM standards—part 23. Philadelphia: American Society for Testing and Materials.

Brown, L. C., & Barnwell, T. O. J. (1987). The enhanced stream water quality models QUAL2E and QUAL2E-UNCAS: documentation and user manual. USEPA, Environmental Research Laboratory, Athens, GA, EPA/600/3-87/007.

Chapra, S., & Pelletier, G. (2003). QUAL2K—a modeling framework for simulating river and stream water quality, beta version: documentation and users manual. Washington: Washington State Department of Ecology.

Chow, V. T., Maidment, D. R., & Mays, L. W. (1988). Applied hydrology. New York: McGraw-Hill.

Clesceri, L. S., Greenberg, A. E., & Eaton, A. D. (2005). Standard Methods for Examination of Water & Wastewater (21st ed. ed.): American Public Health Association (APHA), American Water Works Association (AWWA) & Water Environment Federation (WEF).

Decreto-Lei 236/98—Diário da República, I Série-A, n.º 176 de 1 de Agosto de 2007 (Portuguese Legislation).

Deksissa, T., Meirlaen, J., Ashton, P. J., & Vanrolleghem, P. A. (2004). Simplifying dynamic river water quality modelling: a case study of inorganic dynamics in the Crocodile River (South Africa). Water, Air, and Soil Pollution, 155, 303–320.

Drolc, A., & Konkan, J. Z. (1996). Water quality modeling of the river Sava, Slovenia. Water Research, 30(11), 2587–2592.

Drolc, A., & Konkan, J. Z. (1999). Calibration of QUAL2E model for the Sava river (Slovenia). Water Science and Technology, 40(10), 111–118.

EPA (2001). Trace elements in water, solids, and biosolids by inductively coupled plasma–atomic emission spectrometry—Method 200.7, EPA 821-R-01-010.

Filgueiras, A. V., Lavilla, I., & Bendicho, C. (2004). Evaluation of distribution, mobility and binding behaviour of heavy metals in surficial sediments of Louro River (Galicia, Spain) using chemometric analysis: a case study. Science of the Total Environment, 330(1–3), 115–129. doi:10.1016/j.scitotenv.2004.03.038.

INAG (2006). INAG—Instituto da Água, http://snirh.pt/snirh/_dadossintese/qualidadeanuario/boletim/tabela_classes.php (official website).

Kannel, P. R., Lee, S., Lee, Y.-S., Kanel, S. R., & Pelletier, G. J. (2007). Application of automated QUAL2Kw for water quality modeling and management in the Bagmati River, Nepal. Ecological Modelling, 202(3–4), 503–517.

Mendes, D. (2010). Aplicação do modelo QUAL2Kw para avaliação de cargas pontuais no Rio Itapanhaú. Master Thesis, Escola Politécnica de Engenharia de São Paulo, São Paulo, Brazil.

NP 4327, Qualidade da água: doseamento da clorofila a e dos feopigmentos por espectrometria da absorção molecular-método de extracção com acetona (1996). Instituto Português da Qualidade.

Orden, G. N. V., & Uchrin, C. H. (1993). The study of dissolved oxygen dynamics in the Whippany River, New Jersey using QUAL2E model. Ecological Modelling, 70, 1–17.

Paliwal, R., Sharma, P., & Kansal, A. (2007). Water quality modelling of the river Yamuna (India) using QUAL2E-UNCAS. Journal of Environmental Management, 83(2), 131–144.

PBH (2001). Plano de Bacia Hidrográfica do Rio Minho, Relatório Final, Ministério do Ambiente e do Ordenamento do Território, Instituto da Água, I.P. (04/05/2001).

Pelletier, G. J., & Chapra, C. S. (2008). QUAL2Kw—a modeling framework for simulating river and stream water quality: theory and documentation (version 5.1). Washington: Washington State Department of Ecology.

Pelletier, G. J., Chapra, C. S., & Tao, H. (2006). QUAL2Kw—a framework for modeling water quality in streams and rivers using a genetic algorithm for calibration. Environmental Modelling and Software, 21, 419–425.

Portaria n.º 829/2007—Diário da República, 1ª Série, n.º 147 de 1 de Agosto de 1998 (Portuguese Legislation).

Vieira, J. (2007). Transformações Biogeoquímicas na Bacia Hidrográfica do Rio Lis. Ph.D. Thesis, Faculty of Engineering University of Porto, Porto, Portugal.
Acknowledgments
This work was financed by North Portugal-Galiza Spain Territorial Cooperation program (POCTEP) 2007–2013, co-financed by UE/FEDER. This work is also partially supported by project PEst-C/EQB/LA0020/2011, financed by FEDER through COMPETE-Programa Operacional Factores de Competitividade and by FCT-Fundação para a Ciência e a Tecnologia. V.J.P. Vilar acknowledges financial support from Programme Ciência 2008 (FCT).
About this article
Cite this article
Santos, S., Vilar, V.J.P., Alves, P. et al. Water quality in Minho/Miño River (Portugal/Spain). Environ Monit Assess 185, 3269–3281 (2013) doi:10.1007/s10661-012-2789-4
Received:

Accepted:

Published:

Issue Date:
Keywords
Water quality

Minho River

Modeling

QUAL2Kw