Abstract
Risk management has become a central issue in sanitary crises. Agro food firms have devised organizational responses to sanitary risks, usually implying better traceability. European Regulation 178/2002 established mandatory traceability. This paper provides a critical appraisal of the European Regulation on traceability. The analysis characterizes the mandatory traceability established and evaluates whether the information provided facilitates the withdrawal of targeted products promised by the European Regulation. It demonstrates the importance of traceability practices and sets out the responsibilities of food business operators as defined in the regulation. This regulation is seen as creating economic incentives for more stringent traceability. The problem of private operators' coordination in relation to traceability practices is explained and the question of whether this problem can be solved by the strict application of European Regulation 178/2002 is addressed. The limits of the European Regulation in this context are demonstrated and solutions are proposed.
This is a preview of subscription content, log in to check access.
Access options
Buy single article
Instant access to the full article PDF.
US$ 39.95
Price includes VAT for USA
Subscribe to journal
Immediate online access to all issues from 2019. Subscription will auto renew annually.
US$ 99
This is the net price. Taxes to be calculated in checkout.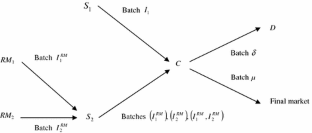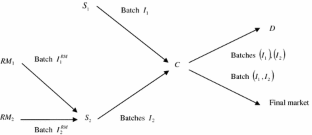 Notes
1.

Regulation (EC) No 178/2002 of the European Parliament and the Council laying down the general principles and requirements of food law, establishing the European Food Safety Authority and laying down procedures in matters of food safety, Official Journal of the European Communities, 1.2.2002, L31/1-24.

2.

Paragraph 28 of the introduction to Regulation 178/2002.

3.

Directive 85/374/EEC extended to agricultural raw materials by the Directive 99/34/EEC.
References
Aghion P., Dewatripont M., & Rey, P. (1994). Renegotiation design with unverifiable information. Econometrica, 62, 257–282.

Bullock, D. S., & Desquilbet, M. (2002). The economics of non-GMO segregation and identity preservation. Food Policy, 27, 81–99.

Commission of the European Communities, (2000). White Paper on Food Safety, COM (1999) 719 final.

Golan, E., Krissoff, B., Kuchler, F., Calvin, L., Nelson, K., & Price, G. (2004). Traceability in the US food supply: Economic theory and industry studies. Agricultural Economic Report 830, USDA, Economic Research Service.

Hart, O. (1995). Firms contracts and financial structure. Oxford University Press.

Hennessy, D. A., Roosen, J., & Jensen H. H. (2003). Systemic failure in the provision of safe food. Food Policy, 28, 77–96.

Hennessy, D. A., Roosen, J., & Miranowsky, J. A. (2001). Leadership and the provision of safe food. American Journal of Agricultural Economics, 83, 862–874.

Jansen-Vullers, M. H., Van Drop, M. A., & Beulens, A. J. M. (2003). Managing traceability information in manufacture. International Journal of Information Management, 23, 395–413.

Kreps, D. (1990). Corporate culture and economic theory. In J. E. Alt & K. A. Shepsle (Eds.), Perspectives on political economy. Cambridge University Press.

Mazé, A. (2002). Retailers branding strategies: Contract design, organizational change and learning. Journal of Chain and Network Science, 2, 33–45.

Ménard, C., & Valceschini, E. (2005). Institutions for governing agriculture and rural areas. European Review of Agricultural Economics, 32(3), 421–440.

Shavell, S. (1987). The economic analysis of accident law. Cambridge: Harvard University Press.

Souza-Monteiro, D. M., & Caswell, J. A. (2005). The economics of traceability for multi-ingredient products: A network approach. AAEA Annual Meeting, Providence, Rhode Island, July 2005.

Starbird, S. A., & Amanor-Boadu, V. (2004). Traceability, inspection and food Safety. AAEA Annual Meeting, Denver, Colorado, July 2004.
Acknowledgment
We would like to thank Diogo Souza-Monteiro and an anonymous referee for their comments on an earlier draft of this article. All errors and omissions are those of the authors.
About this article
Cite this article
Charlier, C., Valceschini, E. Coordination for traceability in the food chain. A critical appraisal of European regulation. Eur J Law Econ 25, 1–15 (2008). https://doi.org/10.1007/s10657-007-9038-2
Received:

Accepted:

Published:

Issue Date:
Keywords
Traceability

Risk management

Food safety

European regulation
JEL Classifications