This is a preview of subscription content, log in to check access.
Access options
Buy single article
Instant unlimited access to the full article PDF.
US$ 39.95
Price includes VAT for USA
Subscribe to journal
Immediate online access to all issues from 2019. Subscription will auto renew annually.
US$ 199
This is the net price. Taxes to be calculated in checkout.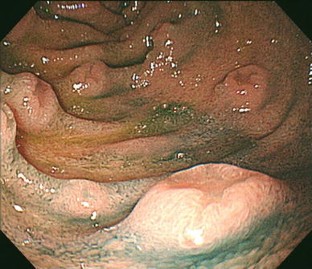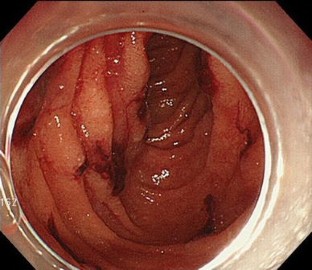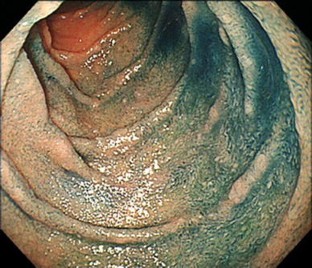 References
1.

Spigelman AD, Williams CB, Talbot IC, Domizio P, Phillips RK. Upper gastrointestinal cancer in patients with familial adenomatous polyposis. Lancet. 1989;2:783–785.

2.

Basford PJ, Bhandari P. Endoscopic management of nonampullary duodenal polyps. Ther Adv Gastroenterol. 2012;5:127–138.

3.

Ruo L, Coit DG, Brennan MF, Guillem JG. Long-term follow-up of patients with familial adenomatous polyposis undergoing pancreaticoduodenal surgery. J Gastrointest Surg. 2002;6:671–675.

4.

Inoue T, Uedo N, Yamashina T, et al. Delayed perforation: a hazardous complication of endoscopic resection for non-ampullary duodenal neoplasm. Dig Endosc. 2014;26:220–227.

5.

Gallagher MC, Phillips RK, Bulow S. Surveillance and management of upper gastrointestinal disease in familial adenomatous polyposis. Fam Cancer. 2006;5:263–273.

6.

Ichise Y, Horiuchi A, Nakayama Y, Tanaka N. Prospective randomized comparison of cold snare polypectomy and conventional polypectomy for small colorectal polyps. Digestion. 2011;84:78–81.

7.

Horiuchi A, Nakayama Y, Kajiyama M, Tanaka N, Sano K, Graham DY. Removal of small colorectal polyps in anticoagulated patients: a prospective randomized comparison of cold snare and conventional polypectomy. Gastrointest Endosc. 2014;79:417–423.

8.

Choksi N, Elmunzer BJ, Stidham RW, Shuster D, Piraka C. Cold snare piecemeal resection of colonic and duodenal polyps ≥ 1 cm. Endosc Int Open. 2015;3:E508–E513.

9.

Bulow S, Bjork J, Christensen IJ, et al. Duodenal adenomatosis in familial adenomatous polyposis. Gut. 2004;53:381–386.

10.

Lepilliez V, Chemaly M, Ponchon T, Napoleon B, Saurin JC. Endoscopic resection of sporadic duodenal adenomas: an efficient technique with a substantial risk of delayed bleeding. Endoscopy. 2008;40:806–810.

11.

Marques J, Baldaque-Silva F, Pereira P, Arnelo U, Yahagi N, Macedo G. Endoscopic mucosal resection and endoscopic submucosal dissection in the treatment of sporadic nonampullary duodenal adenomatous polyps. World J Gastrointest Endosc. 2015;25:720–727.

12.

Repici A, Hassan C, Vitetta E, et al. Safety of cold polypectomy for < 10 mm polyps at colonoscopy: a prospective multicenter study. Endoscopy. 2012;44:27–31.

13.

Takeuchi Y, Yamashina T, Matsuura N, et al. Feasibility of cold snare polypectomy in Japan: a pilot study. World J Gastrointest Endosc. 2015;7:1250–1256.

14.

Ishikawa H, Mutoh M, Iwama T, et al. Endoscopic management of familial adenomatous polyposis in patients refusing colectomy. Endoscopy. 2016;48:51–55.
Ethics declarations
Conflict of interest
The authors declare that they have no conflict of interest.
Ethics
This study was approved by our institutional ethics committee.
Informed consent
Informed consent was obtained from all individual participants included in the study.
Electronic supplementary material
Below is the link to the electronic supplementary material.
Cold snare polypectomy for multiple duodenal adenomas in case 2 (MOV 39361 kb)
Cold snare polypectomy for multiple duodenal adenomas in case 2 (MOV 39361 kb)
About this article
Cite this article
Hamada, K., Takeuchi, Y., Ishikawa, H. et al. Feasibility of Cold Snare Polypectomy for Multiple Duodenal Adenomas in Patients with Familial Adenomatous Polyposis: A Pilot Study. Dig Dis Sci 61, 2755–2759 (2016). https://doi.org/10.1007/s10620-016-4165-7
Received:

Accepted:

Published:

Issue Date:
Keywords
Cold snare polypectomy

Adenoma

Polyps

Familial adenomatous polyposis

Cancer staging