This is a preview of subscription content, log in to check access.
Access options
Buy single article
Instant unlimited access to the full article PDF.
US$ 39.95
Price includes VAT for USA
Subscribe to journal
Immediate online access to all issues from 2019. Subscription will auto renew annually.
US$ 199
This is the net price. Taxes to be calculated in checkout.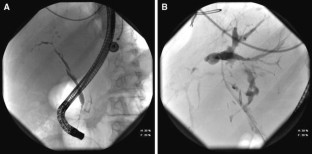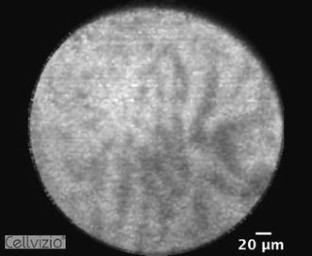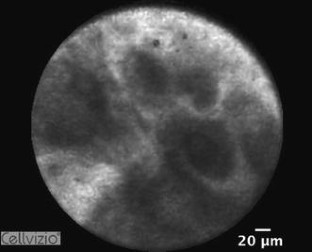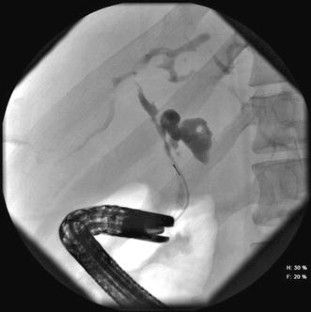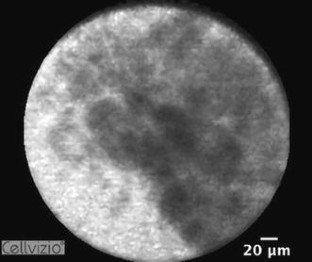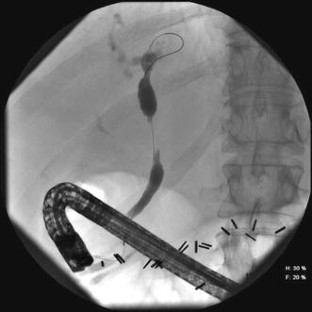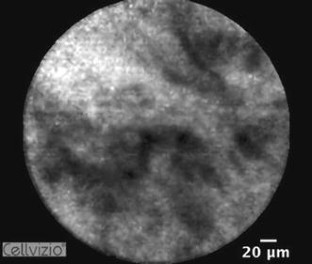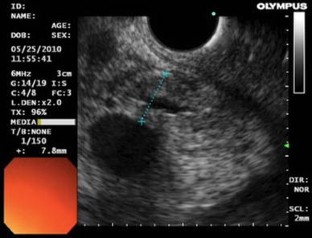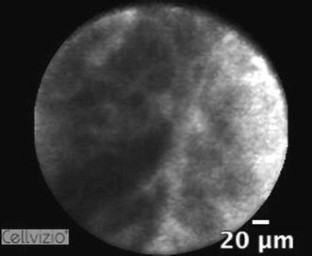 References
1.

Shaib Y, El-Serag HB. The epidemiology of cholangiocarcinoma. Semin Liver Dis. 2004;24:115–125.

2.

Jailwala J, Fogel EL, Sherman S, et al. Triple-tissue sampling at ERCP in malignant biliary obstruction. Gastrointest Endosc. 2000;51:383–390.

3.

Moreno Luna LE, Kipp B, Halling KC, et al. Advanced cytologic techniques for the detection of malignant pancreatobiliary strictures. Gastroenterology. 2006;131:1064–1072.

4.

Harewood GC. Endoscopic tissue diagnosis of cholangiocarcinoma. Curr Opin Gastroenterol. 2008;24:627–630.

5.

Kipp BR, Stadheim LM, Halling SA, et al. A comparison of routine cytology and fluorescence in situ hybridization for the detection of malignant bile duct strictures. Am J Gastroenterol. 2004;99:1675–1681.

6.

Hoffman A, Goetz M, Vieth M, Galle PR, Neurath MF, Kiesslich R. Confocal laser endomicroscopy: technical status and current indications. Endoscopy. 2006;38:1275–1283.

7.

Meining A, Frimberger E, Becker V, et al. Detection of cholangiocarcinoma in vivo using miniprobe-based confocal fluorescence microscopy. Clin Gastroenterol Hepatol. 2008;6:1057–1060.

8.

Iqbal S, Stevens PD. Cholangiopancreatoscopy for targeted biopsies of the bile and pancreatic ducts. Gastrointest Endosc Clin N Am. 2009;19:567–577.

9.

De Bellis M, Sherman S, Fogel EL, et al. Tissue sampling at ERCP in suspected malignant biliary strictures (part 1). Gastrointest Endosc. 2002;56:552–561.

10.

de Bellis M, Sherman S, Fogel EL, et al. Tissue sampling at ERCP in suspected malignant biliary strictures (part 2). Gastrointest Endosc. 2002;56:720–730.

11.

Wright ER, Bakis G, Srinivasan R, et al. Intraprocedural tissue diagnosis during ERCP employing a new cytology preparation of forceps biopsy (smash protocol). Am J Gastroenterol. 2011;106:294–299.

12.

Sokolova IA, Halling KC, Jenkins RB, et al. The development of a multitarget, multicolor fluorescence in situ hybridization assay for the detection of urothelial carcinoma in urine. J Mol Diagn. 2000;2:116–123.

13.

Sebo TJ. Digital image analysis. Mayo Clin Proc. 1995;70:81–82.

14.

Baron TH, Harewood GC, Rumalla A, et al. A prospective comparison of digital image analysis and routine cytology for the identification of malignancy in biliary tract strictures. Clin Gastroenterol Hepatol. 2004;2:214–219.

15.

Levy MJ, Baron TH, Clayton AC, et al. Prospective evaluation of advanced molecular markers and imaging techniques in patients with indeterminate bile duct strictures. Am J Gastroenterol. 2008;103:1263–1273.

16.

Loeser CS, Robert ME, Mennone A, Nathanson MH, Jamidar P. Confocal endomicroscopic examination of malignant biliary strictures and histologic correlation with lymphatics. J Clin Gastroenterol. 2011;45:246–252.

17.

Chen YK SR, Pleskow DK, Chuttani R, Slivka A, Stevens PD, Giovannini M, Meining A. Miami classification (MC) of probe-based confocal laser endomicroscopy (pCLE) findings in the pancreaticobiliary (PB) system for evaluation of indeterminate strictures: interim results from an international multicenter registry. Gastrointest Endosc. 2010;71:AB134.
Conflict of interest
Vani J.A. Konda and Irving Waxman have received honoraria from Mauna Kea Technologies. All other authors have no relevant conflicts of interests to disclose.
Electronic supplementary material
Below is the link to the electronic supplementary material.
Video 1: This biliary CLE clip demonstrates loss of normal reticular architecture, glandular epithelial structures, thick dark epithelial bands and black clumps, aggregates of dark cells without fluorescein luminescence with thin white bands, and glandular structures. (MPG 1,548 kb)
About this article
Cite this article
Chennat, J., Konda, V.J.A., Madrigal-Hoyos, E. et al. Biliary Confocal Laser Endomicroscopy Real-Time Detection of Cholangiocarcinoma. Dig Dis Sci 56, 3701–3706 (2011). https://doi.org/10.1007/s10620-011-1795-7
Received:

Accepted:

Published:

Issue Date:
Keywords
Biliary neoplasia

Cholangiocarcinoma

Confocal endomicroscopy

Primary sclerosing cholangitis

Cytology

Brushing

Fluorescence in-situ hybridization (FISH)

Biopsy

Endoscopic retrograde cholangiopancreatography (ERCP)