Unusual transformations of anthranilic acid imidazolides
Carbonyldiimidazole (CDI) is widely used as a reagent for the activation of a carboxyl group [1, 2]. It readily converts acids into the corresponding imidazolides, which can yield amides or esters upon the action of amines or alcohols, respectively. Methods for carrying out such reactions are well developed, and side reactions are rarely encountered [3].
However, in the course of our work, we have revealed an interesting feature in the behavior of anthranilic acid imidazolides. Prolonged heating of the acids 1a,b with CDI in dioxane gives compounds 3a,b as the main products.
The structures of compounds
3a
,
b
were established by 1D
1
H NMR and
13
C NMR spectroscopy. In case of compound
3b
, it was additionally confirmed with 2D COSY,
13
C-HSQC,
15
N-HSQC, and
15
N-HMBC spectra, as well as by X-ray analysis (Fig.
1
).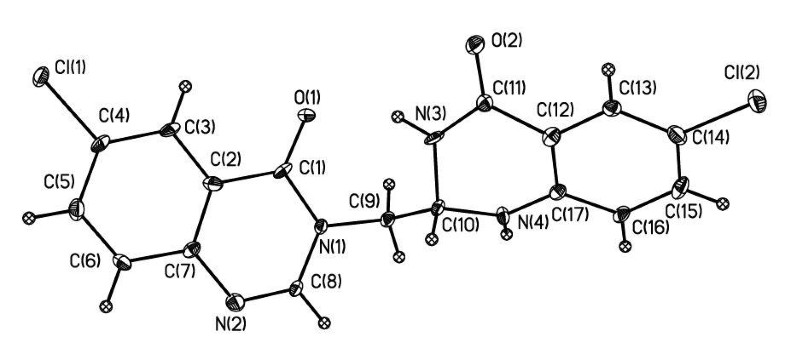 Keywords
anthranilic acid 
carbonyldiimidazole 
imidazolides 
acid activation 
acylation 
Notes
The authors thank the Russian Foundation for Basic Research (grant 11-4-01293-a) for financial support.
Copyright information
© Springer Science+Business Media New York 2012