Abstract
Correlation analysis is an important concept for studying patterns in data and making predictions. There have been many interesting revelations by applying this concept as patterns emerg out of seemingly unrelated data. In this paper, the focus is on exploring the role of correlation analysis in data clustering. We propose an algorithm, that defines an intuitive and accurate correlation coefficient metric known as the general correlation coefficient (G). We then define a framework for agglomerative clustering, based on this metric, called G based agglomerative clustering (GBAC). This framework is validated by performing experiments using synthetic as well as real datasets. The real world dataset is taken from http://databank.worldbank.org, a high dimensional dataset on human development indicators. The objective of these evaluations is to compare the performance of the proposed framework on different types of datasets. Comparative studies are performed in order to validate the proposed metric and the clustering framework. Our approach is found to be better than the existing agglomerative clustering techniques and correlation coefficient based clusterings. It is found to be effective for small, large, as well as high dimensional data. Finally, the clusters generated using this framework are validated against the existing validation measures. It is found that GBAC generates clean, more cohesive clusters. This framework combines the predictive power of correlation coefficients with the ability of finding patterns in data obtained from agglomerative hierarchical clustering. GBAC can be applied on a wide range of clustering based applications such as social network analysis, customer segmentation, collaborative filtering, construction of biological models, etc.
This is a preview of subscription content, log in to check access.
Access options
Buy single article
Instant unlimited access to the full article PDF.
US$ 39.95
Price includes VAT for USA
Subscribe to journal
Immediate online access to all issues from 2019. Subscription will auto renew annually.
US$ 99
This is the net price. Taxes to be calculated in checkout.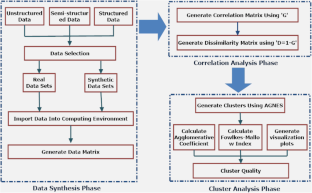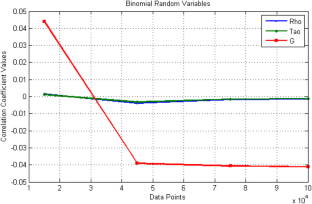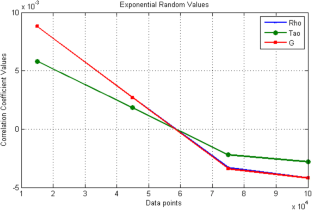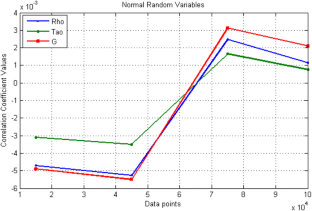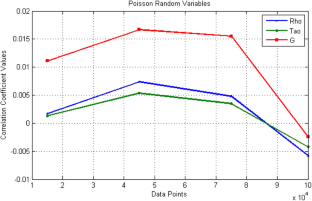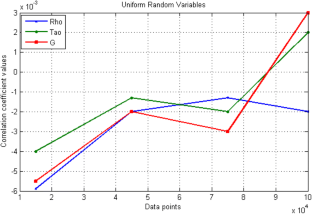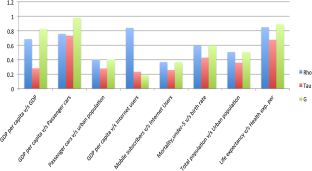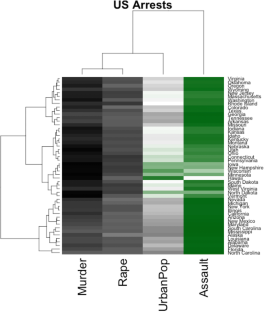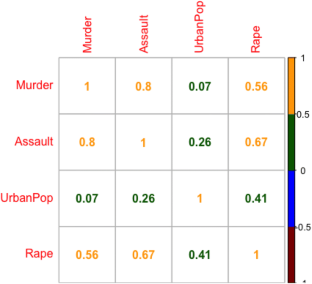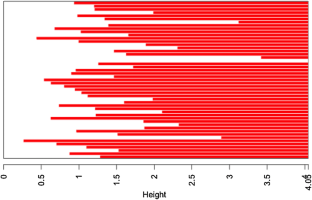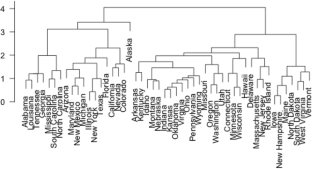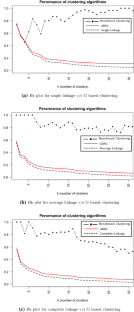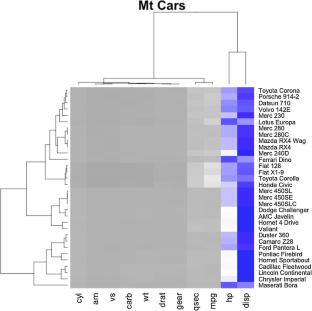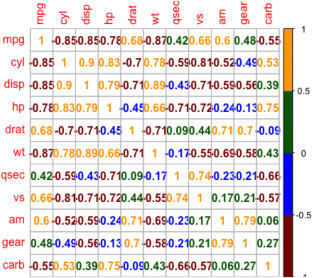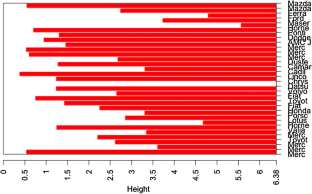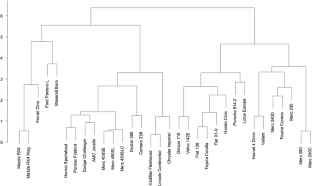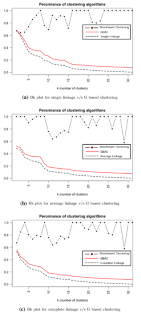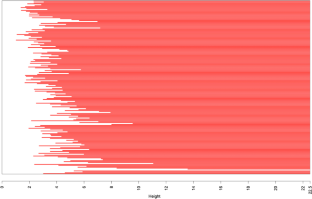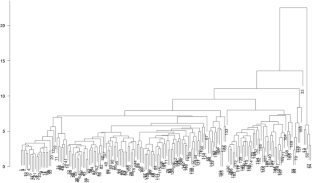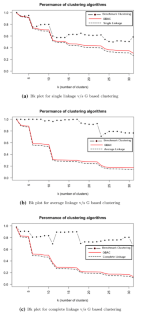 References
1.

Abdi, H.: The Kendall rank correlation coefficient. In: Encyclopedia of Measurement and Statistics. Sage, Thousand Oaks, pp. 508–510 (2007)

2.

Atkins, J., Sharma, D.P.: Visualization of babble-speech interactions using Andrews curves. Circuits Syst. Signal Process. 35(4), 1313–1331 (2016)

3.

Campbell, J., Chang, V., Hosseinian-Far, A.: Philosophising data: a critical reflection on the hidden issues. Int. J. Organ. Collect. Intell. 5(1), 1–12 (2015)

4.

Chaudhuri, B., Bhattacharya, A.: On correlation between two fuzzy sets. Fuzzy Sets Syst. 118(3), 447–456 (2001)

5.

Chen, H., Chiang, R.H., Storey, V.C.: Business intelligence and analytics: from big data to big impact. MIS Q. 36(4), 1165–1188 (2012)

6.

Chen, N., Xu, Z., Xia, M.: Correlation coefficients of hesitant fuzzy sets and their applications to clustering analysis. Appl. Math. Model. 37(4), 2197–2211 (2013)

7.

Collobert, R., Bengio, S.: SVMTorch: support vector machines for large-scale regression problems. J. Mach. Learn. Res. 1, 143–160 (2001)

8.

Deufemia, V., Giordano, M., Polese, G., Tortora, G.: A visual language-based system for extraction-transformation-loading development. Softw. Pract. Exp. 44(12), 1417–1440 (2014)

9.

Didelez, V., Pigeot, I.: Judea Pearl: causality: models, reasoning, and inference. Polit. Vierteljahresschr. 42(2), 313–315 (2001)

10.

Dwork, C., Hardt, M., Pitassi, T., Reingold, O., Zemel, R.: Fairness through awareness. In: Proceedings of the 3rd Innovations in Theoretical Computer Science Conference, pp. 214–226. ACM (2012)

11.

Galton, F.: Co-relations and their measurement, chiefly from anthropometric data. Proc. R. Soc. Lond. 45(273–279), 135–145 (1888)

12.

Ginsberg, J., Mohebbi, M.H., Patel, R.S., Brammer, L., Smolinski, M.S., Brilliant, L.: Detecting influenza epidemics using search engine query data. Nature 45(7232), 1012–1014 (2009)

13.

Granville, V.: Developing Analytic Talent: Becoming a Data Scientist. Wiley, New York (2014)

14.

Gratton, G., Kolotilin, A.: Euclidean fairness and efficiency. Econ. Inq. 53(3), 1689–1690 (2015)

15.

Halkidi, M., Batistakis, Y., Vazirgiannis, M.: On clustering validation techniques. J. Intell. Inf. Syst. 17(2–3), 107–145 (2001)

16.

Härdle, W., Simar, L.: Applied Multivariate Statistical Analysis, vol. 22007. Springer, Berlin (2007)

17.

Hong, D.H.: Fuzzy measures for a correlation coefficient of fuzzy numbers under T W (the weakest t-norm)-based fuzzy arithmetic operations. Inf. Sci. 176(2), 150–160 (2006)

18.

Hong, Y.: On computing the distribution function for the Poisson binomial distribution. Comput. Stat. Data Anal. 59, 41–51 (2013)

19.

Hung, W.L.: Using statistical viewpoint in developing correlation of intuitionistic fuzzy sets. Int. J. Uncertain. Fuzziness Knowl. Based Syst. 9(04), 509–516 (2001)

20.

Huo, X., Székely, G.J.: Fast computing for distance covariance. Technometrics 58(4), 435–447 (2016)

21.

Hurley, C.B., Oldford, R.: Pairwise display of high-dimensional information via Eulerian tours and Hamiltonian decompositions. J. Comput. Graph. Stat. 19, 861–886 (2012)

22.

Inglehart, R., Klingemann, H.D.: Genes, culture, democracy, and happiness. In: Culture and Subjective Well-Being, pp. 165–183. MIT Press, Cambridge (2000)

23.

Jain, A.K., Dubes, R.C.: Algorithms for Clustering Data. Prentice-Hall, Inc., Upper Saddle River (1988)

24.

James, G., Witten, D., Hastie, T., Tibshirani, R.: Unsupervised learning. In: An Introduction to Statistical Learning, pp. 373–418. Springer, New York (2013)

25.

Kauffman, L., Rousseeuw, P.: Finding Groups in Data. An Introduction to Cluster Analysis. Wiley, New York (1990)

26.

Kitano, H.: Systems biology: a brief overview. Science 295(5560), 1662–1664 (2002)

27.

Kong, J., Klein, B.E., Klein, R., Lee, K.E., Wahba, G.: Using distance correlation and SS-ANOVA to assess associations of familial relationships, lifestyle factors, diseases, and mortality. Proc. Natl Acad. Sci. USA 109(50), 20352–20357 (2012)

28.

Lerman, I.C.: Foundations and Methods in Combinatorial and Statistical Data Analysis and Clustering. Springer, London (2016)

29.

Li, R., Zhong, W., Zhu, L.: Feature screening via distance correlation learning. J. Am. Stat. Assoc. 107(499), 1129–1139 (2012)

30.

Liao, H., Xu, Z., Zeng, X.J.: Novel correlation coefficients between hesitant fuzzy sets and their application in decision making. Knowl. Based Syst. 82, 115–127 (2015a)

31.

Liao, H., Xu, Z., Zeng, X.J., Merigó, J.M.: Qualitative decision making with correlation coefficients of hesitant fuzzy linguistic term sets. Knowl. Based Syst. 76, 127–138 (2015b)

32.

Linden, G., Smith, B., York, J.: Amazon.com recommendations: item-to-item collaborative filtering. IEEE Internet Comput. 7(1), 76–80 (2003)

33.

Liu, S.T., Kao, C.: Fuzzy measures for correlation coefficient of fuzzy numbers. Fuzzy Sets Syst. 128(2), 267–275 (2002)

34.

Lord, N.: Binomial averages when the mean is an integer. Math. Gaz. 94(530), 331–332 (2010)

35.

Lyons, R.: Distance covariance in metric spaces. Ann. Probab. 41(5), 3284–3305 (2013)

36.

Marsaglia, G.: Evaluating the normal distribution. J. Stat. Softw. 11(4), 1–7 (2004)

37.

McGregor, C.: Big data in neonatal intensive care. Computer 46(6), 54–59 (2013)

38.

Meilă, M.: Comparing clusterings? An information based distance. J. Multivar. Anal. 98(5), 873–895 (2007)

39.

Mitchell, H.: A correlation coefficient for intuitionistic fuzzy sets. Int. J. Intell. Syst. 19(5), 483–490 (2004)

40.

Mouret, G.: No-mean clustering algorithm. PhD Thesis, École Polytechnique de Montréal (2014)

41.

Murphy, K.P.: Machine Learning: A Probabilistic Perspective. MIT Press, Cambridge (2012)

42.

Murtagh, F., Contreras, P.: Algorithms for hierarchical clustering: an overview. Wiley Interdiscip. Rev. Data Min. Knowl. Discov. 2(1), 86–97 (2012)

43.

Murthy, C., Pal, S., Majumder, D.D.: Correlation between two fuzzy membership functions. Fuzzy Sets Syst. 17(1), 23–38 (1985)

44.

Park, S.Y., Bera, A.K.: Maximum entropy autoregressive conditional heteroskedasticity model. J. Econom. 150(2), 219–230 (2009)

45.

Reshef, D.N., Reshef, Y.A., Finucane, H.K., Grossman, S.R., McVean, G., Turnbaugh, P.J., Lander, E.S., Mitzenmacher, M., Sabeti, P.C.: Detecting novel associations in large data sets. Science 334(6062), 1518–1524 (2011)

46.

Ritala, P., Golnam, A., Wegmann, A.: Coopetition-based business models: the case of Amazon.com. Ind. Mark. Manag. 43(2), 236–249 (2014)

47.

Sarkar, D.: Labels and legends. In: Lattice: Multivariate Data Visualization with R, pp. 151–163. Springer, New York (2008)

48.

Scism, L., Maremont, M.: Insurers test data profiles to identify risky clients. Wall Str. J. 19, 1–6 (2010)

49.

Sen, A., Dacin, P.A., Pattichis, C.: Current trends in web data analysis. Commun. ACM 49(11), 85–91 (2006)

50.

Székely, G.J., Rizzo, M.L.: On the uniqueness of distance covariance. Stat. Probab. Lett. 82(12), 2278–2282 (2012)

51.

Tan, P.N., Steinbach, M., Kumar, V.: Data mining cluster analysis: basic concepts and algorithms. In: Introduction to Data Mining (2013)

52.

Volpone, S.D., Tonidandel, S., Avery, D.R., Castel, S.: Exploring the use of credit scores in selection processes: beware of adverse impact. J. Bus. Psychol. 30(2), 357–372 (2015)

53.

Waller, M.A., Fawcett, S.E.: Data science, predictive analytics, and big data: a revolution that will transform supply chain design and management. J. Bus. Logist. 34(2), 77–84 (2013)

54.

Weiss, N.A., Weiss, C.A.: Introductory Statistics. Pearson Education, London (2012)

55.

Xiao, C., Ye, J., Esteves, R.M., Rong, C.: Using Spearman's correlation coefficients for exploratory data analysis on big dataset. Concurr. Comput. Pract. Exp. (2015). https://doi.org/10.1002/cpe.3745
Appendix 1: Value of D for a given value of n
Appendix 1: Value of D for a given value of n
| n | q | r | d | n | q | r | d | n |
| --- | --- | --- | --- | --- | --- | --- | --- | --- |
| 1 | 0 | 1 | − 1 | 126 | 31 | 2 | 6015 | 251 |
| 2 | 0 | 2 | 1 | 127 | 31 | 3 | 6140 | 252 |
| 3 | 0 | 3 | 2 | 128 | 32 | 0 | 6144 | 253 |
| 4 | 1 | 0 | 6 | 129 | 32 | 1 | 6271 | 254 |
| 5 | 1 | 1 | 9 | 130 | 32 | 2 | 6401 | 255 |
| 6 | 1 | 2 | 15 | 131 | 32 | 3 | 6530 | 256 |
| 7 | 1 | 3 | 20 | 132 | 33 | 0 | 6534 | 257 |
| 8 | 2 | 0 | 24 | 133 | 33 | 1 | 6665 | 258 |
| 9 | 2 | 1 | 31 | 134 | 33 | 2 | 6799 | 259 |
| 10 | 2 | 2 | 41 | 135 | 33 | 3 | 6932 | 260 |
| 11 | 2 | 3 | 50 | 136 | 34 | 0 | 6936 | 261 |
| 12 | 3 | 0 | 54 | 137 | 34 | 1 | 7071 | 262 |
| 13 | 3 | 1 | 65 | 138 | 34 | 2 | 7209 | 263 |
| 14 | 3 | 2 | 79 | 139 | 34 | 3 | 7346 | 264 |
| 15 | 3 | 3 | 92 | 140 | 35 | 0 | 7350 | 265 |
| 16 | 4 | 0 | 96 | 141 | 35 | 1 | 7489 | 266 |
| 17 | 4 | 1 | 111 | 142 | 35 | 2 | 7631 | 267 |
| 18 | 4 | 2 | 129 | 143 | 35 | 3 | 7772 | 268 |
| 19 | 4 | 3 | 146 | 144 | 36 | 0 | 7776 | 269 |
| 20 | 5 | 0 | 150 | 145 | 36 | 1 | 7919 | 270 |
| 21 | 5 | 1 | 169 | 146 | 36 | 2 | 8065 | 271 |
| 22 | 5 | 2 | 191 | 147 | 36 | 3 | 8210 | 272 |
| 23 | 5 | 3 | 212 | 148 | 37 | 0 | 8214 | 273 |
| 24 | 6 | 0 | 216 | 149 | 37 | 1 | 8361 | 274 |
| 25 | 6 | 1 | 239 | 150 | 37 | 2 | 8511 | 275 |
| 26 | 6 | 2 | 265 | 151 | 37 | 3 | 8660 | 276 |
| 27 | 6 | 3 | 290 | 152 | 38 | 0 | 8664 | 277 |
| 28 | 7 | 0 | 294 | 153 | 38 | 1 | 8815 | 278 |
| 29 | 7 | 1 | 321 | 154 | 38 | 2 | 8969 | 279 |
| 30 | 7 | 2 | 351 | 155 | 38 | 3 | 9122 | 280 |
| 31 | 7 | 3 | 380 | 156 | 39 | 0 | 9126 | 281 |
| 32 | 8 | 0 | 384 | 157 | 39 | 1 | 9281 | 282 |
| 33 | 8 | 1 | 415 | 158 | 39 | 2 | 9439 | 283 |
| 34 | 8 | 2 | 449 | 159 | 39 | 3 | 9596 | 284 |
| 35 | 8 | 3 | 482 | 160 | 40 | 0 | 9600 | 285 |
| 36 | 9 | 0 | 486 | 161 | 40 | 1 | 9759 | 286 |
| 37 | 9 | 1 | 521 | 162 | 40 | 2 | 9921 | 287 |
| 38 | 9 | 2 | 559 | 163 | 40 | 3 | 10,082 | 288 |
| 39 | 9 | 3 | 596 | 164 | 41 | 0 | 10,086 | 289 |
| 40 | 10 | 0 | 600 | 165 | 41 | 1 | 10,249 | 290 |
| 41 | 10 | 1 | 639 | 166 | 41 | 2 | 10,415 | 291 |
| 42 | 10 | 2 | 681 | 167 | 41 | 3 | 10,580 | 292 |
| 43 | 10 | 3 | 722 | 168 | 42 | 0 | 10,584 | 293 |
| 44 | 11 | 0 | 726 | 169 | 42 | 1 | 10,751 | 294 |
| 45 | 11 | 1 | 769 | 170 | 42 | 2 | 10,921 | 295 |
| 46 | 11 | 2 | 815 | 171 | 42 | 3 | 11,090 | 296 |
| 47 | 11 | 3 | 860 | 172 | 43 | 0 | 11,094 | 297 |
| 48 | 12 | 0 | 864 | 173 | 43 | 1 | 11,265 | 298 |
| 49 | 12 | 1 | 911 | 174 | 43 | 2 | 11,439 | 299 |
| 50 | 12 | 2 | 961 | 175 | 43 | 3 | 11,612 | 300 |
| 51 | 12 | 3 | 1010 | 176 | 44 | 0 | 11,616 | 301 |
| 52 | 13 | 0 | 1014 | 177 | 44 | 1 | 11,791 | 302 |
| 53 | 13 | 1 | 1065 | 178 | 44 | 2 | 11,969 | 303 |
| 54 | 13 | 2 | 1119 | 179 | 44 | 3 | 12,146 | 304 |
| 55 | 13 | 3 | 1172 | 180 | 45 | 0 | 12,150 | 305 |
| 56 | 14 | 0 | 1176 | 181 | 45 | 1 | 12,329 | 306 |
| 57 | 14 | 1 | 1231 | 182 | 45 | 2 | 12,511 | 307 |
| 58 | 14 | 2 | 1289 | 183 | 45 | 3 | 12,692 | 308 |
| 59 | 14 | 3 | 1346 | 184 | 46 | 0 | 12,696 | 309 |
| 60 | 15 | 0 | 1350 | 185 | 46 | 1 | 12,879 | 310 |
| 61 | 15 | 1 | 1409 | 186 | 46 | 2 | 13,065 | 311 |
| 62 | 15 | 2 | 1471 | 187 | 46 | 3 | 13,250 | 312 |
| 63 | 15 | 3 | 1532 | 188 | 47 | 0 | 13,254 | 313 |
| 64 | 16 | 0 | 1536 | 189 | 47 | 1 | 13,441 | 314 |
| 65 | 16 | 1 | 1599 | 190 | 47 | 2 | 13,631 | 315 |
| 66 | 16 | 2 | 1665 | 191 | 47 | 3 | 13,820 | 316 |
| 67 | 16 | 3 | 1730 | 192 | 48 | 0 | 13,824 | 317 |
| 68 | 17 | 0 | 1734 | 193 | 48 | 1 | 14,015 | 318 |
| 69 | 17 | 1 | 1801 | 194 | 48 | 2 | 14,209 | 319 |
| 70 | 17 | 2 | 1871 | 195 | 48 | 3 | 14,402 | 320 |
| 71 | 17 | 3 | 1940 | 196 | 49 | 0 | 14,406 | 321 |
| 72 | 18 | 0 | 1944 | 197 | 49 | 1 | 14,601 | 322 |
| 73 | 18 | 1 | 2015 | 198 | 49 | 2 | 14,799 | 323 |
| 74 | 18 | 2 | 2089 | 199 | 49 | 3 | 14,996 | 324 |
| 75 | 18 | 3 | 2162 | 200 | 50 | 0 | 15,000 | 325 |
| 76 | 19 | 0 | 2166 | 201 | 50 | 1 | 15,199 | 326 |
| 77 | 19 | 1 | 2241 | 202 | 50 | 2 | 15,401 | 327 |
| 78 | 19 | 2 | 2319 | 203 | 50 | 3 | 15,602 | 328 |
| 79 | 19 | 3 | 2396 | 204 | 51 | 0 | 15,606 | 329 |
| 80 | 20 | 0 | 2400 | 205 | 51 | 1 | 15,809 | 330 |
| 81 | 20 | 1 | 2479 | 206 | 51 | 2 | 16,015 | 331 |
| 82 | 20 | 2 | 2561 | 207 | 51 | 3 | 16,220 | 332 |
| 83 | 20 | 3 | 2642 | 208 | 52 | 0 | 16,224 | 333 |
| 84 | 21 | 0 | 2646 | 209 | 52 | 1 | 16,431 | 334 |
| 85 | 21 | 1 | 2729 | 210 | 52 | 2 | 16,641 | 335 |
| 86 | 21 | 2 | 2815 | 211 | 52 | 3 | 16,850 | 336 |
| 87 | 21 | 3 | 2900 | 212 | 53 | 0 | 16,854 | 337 |
| 88 | 22 | 0 | 2904 | 213 | 53 | 1 | 17,065 | 338 |
| 89 | 22 | 1 | 2991 | 214 | 53 | 2 | 17,279 | 339 |
| 90 | 22 | 2 | 3081 | 215 | 53 | 3 | 17,492 | 340 |
| 91 | 22 | 3 | 3170 | 216 | 54 | 0 | 17,496 | 341 |
| 92 | 23 | 0 | 3174 | 217 | 54 | 1 | 17,711 | 342 |
| 93 | 23 | 1 | 3265 | 218 | 54 | 2 | 17,929 | 343 |
| 94 | 23 | 2 | 3359 | 219 | 54 | 3 | 18,146 | 344 |
| 95 | 23 | 3 | 3452 | 220 | 55 | 0 | 18,150 | 345 |
| 96 | 24 | 0 | 3456 | 221 | 55 | 1 | 18,369 | 346 |
| 97 | 24 | 1 | 3551 | 222 | 55 | 2 | 18,591 | 347 |
| 98 | 24 | 2 | 3649 | 223 | 55 | 3 | 18,812 | 348 |
| 99 | 24 | 3 | 3746 | 224 | 56 | 0 | 18,816 | 349 |
| 100 | 25 | 0 | 3750 | 225 | 56 | 1 | 19,039 | 350 |
| 101 | 25 | 1 | 3849 | 226 | 56 | 2 | 19,265 | 351 |
| 102 | 25 | 2 | 3951 | 227 | 56 | 3 | 19,490 | 352 |
| 103 | 25 | 3 | 4052 | 228 | 57 | 0 | 19,494 | 353 |
| 104 | 26 | 0 | 4056 | 229 | 57 | 1 | 19,721 | 354 |
| 105 | 26 | 1 | 4159 | 230 | 57 | 2 | 19,951 | 355 |
| 106 | 26 | 2 | 4265 | 231 | 57 | 3 | 20,180 | 356 |
| 107 | 26 | 3 | 4370 | 232 | 58 | 0 | 20,184 | 357 |
| 108 | 27 | 0 | 4374 | 233 | 58 | 1 | 20,415 | 358 |
| 109 | 27 | 1 | 4481 | 234 | 58 | 2 | 20,649 | 359 |
| 110 | 27 | 2 | 4591 | 235 | 58 | 3 | 20,882 | 360 |
| 111 | 27 | 3 | 4700 | 236 | 59 | 0 | 20,886 | 361 |
| 112 | 28 | 0 | 4704 | 237 | 59 | 1 | 21,121 | 362 |
| 113 | 28 | 1 | 4815 | 238 | 59 | 2 | 21,359 | 363 |
| 114 | 28 | 2 | 4929 | 239 | 59 | 3 | 21,596 | 364 |
| 115 | 28 | 3 | 5042 | 240 | 60 | 0 | 21,600 | 365 |
| 116 | 29 | 0 | 5046 | 241 | 60 | 1 | 21,839 | 366 |
| 117 | 29 | 1 | 5161 | 242 | 60 | 2 | 22,081 | 367 |
| 118 | 29 | 2 | 5279 | 243 | 60 | 3 | 22,322 | 368 |
| 119 | 29 | 3 | 5396 | 244 | 61 | 0 | 22,326 | 369 |
| 120 | 30 | 0 | 5400 | 245 | 61 | 1 | 22,569 | 370 |
| 121 | 30 | 1 | 5519 | 246 | 61 | 2 | 22,815 | 371 |
| 122 | 30 | 2 | 5641 | 247 | 61 | 3 | 23,060 | 372 |
| 123 | 30 | 3 | 5762 | 248 | 62 | 0 | 23,064 | 373 |
| 124 | 31 | 0 | 5766 | 249 | 62 | 1 | 23,311 | 374 |
| 125 | 31 | 1 | 5889 | 250 | 62 | 2 | 23,561 | 375 |
| 501 | 125 | 1 | 94,249 | 626 | 156 | 2 | 147,265 | 751 |
| 502 | 125 | 2 | 94,751 | 627 | 156 | 3 | 147,890 | 752 |
| 503 | 125 | 3 | 95,252 | 628 | 157 | 0 | 147,894 | 753 |
| 504 | 126 | 0 | 95,256 | 629 | 157 | 1 | 148,521 | 754 |
| 505 | 126 | 1 | 95,759 | 630 | 157 | 2 | 149,151 | 755 |
| 506 | 126 | 2 | 96,265 | 631 | 157 | 3 | 149,780 | 756 |
| 507 | 126 | 3 | 96,770 | 632 | 158 | 0 | 149,784 | 757 |
| 508 | 127 | 0 | 96,774 | 633 | 158 | 1 | 150,415 | 758 |
| 509 | 127 | 1 | 97,281 | 634 | 158 | 2 | 151,049 | 759 |
| 510 | 127 | 2 | 97,791 | 635 | 158 | 3 | 151,682 | 760 |
| 511 | 127 | 3 | 98,300 | 636 | 159 | 0 | 151,686 | 761 |
| 512 | 128 | 0 | 98,304 | 637 | 159 | 1 | 152,321 | 762 |
| 513 | 128 | 1 | 98,815 | 638 | 159 | 2 | 152,959 | 763 |
| 514 | 128 | 2 | 99,329 | 639 | 159 | 3 | 153,596 | 764 |
| 515 | 128 | 3 | 99,842 | 640 | 160 | 0 | 153,600 | 765 |
| 516 | 129 | 0 | 99,846 | 641 | 160 | 1 | 154,239 | 766 |
| 517 | 129 | 1 | 100,361 | 642 | 160 | 2 | 154,881 | 767 |
| 518 | 129 | 2 | 100,879 | 643 | 160 | 3 | 155,522 | 768 |
| 519 | 129 | 3 | 101,396 | 644 | 161 | 0 | 155,526 | 769 |
| 520 | 130 | 0 | 101,400 | 645 | 161 | 1 | 156,169 | 770 |
| 521 | 130 | 1 | 101,919 | 646 | 161 | 2 | 156,815 | 771 |
| 522 | 130 | 2 | 102,441 | 647 | 161 | 3 | 157,460 | 772 |
| 523 | 130 | 3 | 102,962 | 648 | 162 | 0 | 157,464 | 773 |
| 524 | 131 | 0 | 102,966 | 649 | 162 | 1 | 158,111 | 774 |
| 525 | 131 | 1 | 103,489 | 650 | 162 | 2 | 158,761 | 775 |
| 526 | 131 | 2 | 104,015 | 651 | 162 | 3 | 159,410 | 776 |
| 527 | 131 | 3 | 104,540 | 652 | 163 | 0 | 159,414 | 777 |
| 528 | 132 | 0 | 104,544 | 653 | 163 | 1 | 160,065 | 778 |
| 529 | 132 | 1 | 105,071 | 654 | 163 | 2 | 160,719 | 779 |
| 530 | 132 | 2 | 105,601 | 655 | 163 | 3 | 161,372 | 780 |
| 531 | 132 | 3 | 106,130 | 656 | 164 | 0 | 161,376 | 781 |
| 532 | 133 | 0 | 106,134 | 657 | 164 | 1 | 162,031 | 782 |
| 533 | 133 | 1 | 106,665 | 658 | 164 | 2 | 162,689 | 783 |
| 534 | 133 | 2 | 107,199 | 659 | 164 | 3 | 163,346 | 784 |
| 535 | 133 | 3 | 107,732 | 660 | 165 | 0 | 163,350 | 785 |
| 536 | 134 | 0 | 107,736 | 661 | 165 | 1 | 164,009 | 786 |
| 537 | 134 | 1 | 108,271 | 662 | 165 | 2 | 164,671 | 787 |
| 538 | 134 | 2 | 108,809 | 663 | 165 | 3 | 165,332 | 788 |
| 539 | 134 | 3 | 109,346 | 664 | 166 | 0 | 165,336 | 789 |
| 540 | 135 | 0 | 109,350 | 665 | 166 | 1 | 165,999 | 790 |
| 541 | 135 | 1 | 109,889 | 666 | 166 | 2 | 166,665 | 791 |
| 542 | 135 | 2 | 110,431 | 667 | 166 | 3 | 167,330 | 792 |
| 543 | 135 | 3 | 110,972 | 668 | 167 | 0 | 167,334 | 793 |
| 544 | 136 | 0 | 110,976 | 669 | 167 | 1 | 168,001 | 794 |
| 545 | 136 | 1 | 111,519 | 670 | 167 | 2 | 168,671 | 795 |
| 546 | 136 | 2 | 112,065 | 671 | 167 | 3 | 169,340 | 796 |
| 547 | 136 | 3 | 112,610 | 672 | 168 | 0 | 169,344 | 797 |
| 548 | 137 | 0 | 112,614 | 673 | 168 | 1 | 170,015 | 798 |
| 549 | 137 | 1 | 113,161 | 674 | 168 | 2 | 170,689 | 799 |
| 550 | 137 | 2 | 113,711 | 675 | 168 | 3 | 171,362 | 800 |
| 551 | 137 | 3 | 114,260 | 676 | 169 | 0 | 171,366 | 801 |
| 552 | 138 | 0 | 114,264 | 677 | 169 | 1 | 172,041 | 802 |
| 553 | 138 | 1 | 114,815 | 678 | 169 | 2 | 172,719 | 803 |
| 554 | 138 | 2 | 115,369 | 679 | 169 | 3 | 173,396 | 804 |
| 555 | 138 | 3 | 115,922 | 680 | 170 | 0 | 173,400 | 805 |
| 556 | 139 | 0 | 115,926 | 681 | 170 | 1 | 174,079 | 806 |
| 557 | 139 | 1 | 116,481 | 682 | 170 | 2 | 174,761 | 807 |
| 558 | 139 | 2 | 117,039 | 683 | 170 | 3 | 175,442 | 808 |
| 559 | 139 | 3 | 117,596 | 684 | 171 | 0 | 175,446 | 809 |
| 560 | 140 | 0 | 117,600 | 685 | 171 | 1 | 176,129 | 810 |
| 561 | 140 | 1 | 118,159 | 686 | 171 | 2 | 176,815 | 811 |
| 562 | 140 | 2 | 118,721 | 687 | 171 | 3 | 177,500 | 812 |
| 563 | 140 | 3 | 119,282 | 688 | 172 | 0 | 177,504 | 813 |
| 564 | 141 | 0 | 119,286 | 689 | 172 | 1 | 178,191 | 814 |
| 565 | 141 | 1 | 119,849 | 690 | 172 | 2 | 178,881 | 815 |
| 566 | 141 | 2 | 120,415 | 691 | 172 | 3 | 179,570 | 816 |
| 567 | 141 | 3 | 120,980 | 692 | 173 | 0 | 179,574 | 817 |
| 568 | 142 | 0 | 120,984 | 693 | 173 | 1 | 180,265 | 818 |
| 569 | 142 | 1 | 121,551 | 694 | 173 | 2 | 180,959 | 819 |
| 570 | 142 | 2 | 122,121 | 695 | 173 | 3 | 181,652 | 820 |
| 571 | 142 | 3 | 122,690 | 696 | 174 | 0 | 181,656 | 821 |
| 572 | 143 | 0 | 122,694 | 697 | 174 | 1 | 182,351 | 822 |
| 573 | 143 | 1 | 123,265 | 698 | 174 | 2 | 183,049 | 823 |
| 574 | 143 | 2 | 123,839 | 699 | 174 | 3 | 183,746 | 824 |
| 575 | 143 | 3 | 124,412 | 700 | 175 | 0 | 183,750 | 825 |
| 576 | 144 | 0 | 124,416 | 701 | 175 | 1 | 184,449 | 826 |
| 577 | 144 | 1 | 124,991 | 702 | 175 | 2 | 185,151 | 827 |
| 578 | 144 | 2 | 125,569 | 703 | 175 | 3 | 185,852 | 828 |
| 579 | 144 | 3 | 126,146 | 704 | 176 | 0 | 185,856 | 829 |
| 580 | 145 | 0 | 126,150 | 705 | 176 | 1 | 186,559 | 830 |
| 581 | 145 | 1 | 126,729 | 706 | 176 | 2 | 187,265 | 831 |
| 582 | 145 | 2 | 127,311 | 707 | 176 | 3 | 187,970 | 832 |
| 583 | 145 | 3 | 127,892 | 708 | 177 | 0 | 187,974 | 833 |
| 584 | 146 | 0 | 127,896 | 709 | 177 | 1 | 188,681 | 834 |
| 585 | 146 | 1 | 128,479 | 710 | 177 | 2 | 189,391 | 835 |
| 586 | 146 | 2 | 129,065 | 711 | 177 | 3 | 190,100 | 836 |
| 587 | 146 | 3 | 129,650 | 712 | 178 | 0 | 190,104 | 837 |
| 588 | 147 | 0 | 129,654 | 713 | 178 | 1 | 190,815 | 838 |
| 589 | 147 | 1 | 130,241 | 714 | 178 | 2 | 191,529 | 839 |
| 590 | 147 | 2 | 130,831 | 715 | 178 | 3 | 192,242 | 840 |
| 591 | 147 | 3 | 131,420 | 716 | 179 | 0 | 192,246 | 841 |
| 592 | 148 | 0 | 131,424 | 717 | 179 | 1 | 192,961 | 842 |
| 593 | 148 | 1 | 132,015 | 718 | 179 | 2 | 193,679 | 843 |
| 594 | 148 | 2 | 132,609 | 719 | 179 | 3 | 194,396 | 844 |
| 595 | 148 | 3 | 133,202 | 720 | 180 | 0 | 194,400 | 845 |
| 596 | 149 | 0 | 133,206 | 721 | 180 | 1 | 195,119 | 846 |
| 597 | 149 | 1 | 133,801 | 722 | 180 | 2 | 195,841 | 847 |
| 598 | 149 | 2 | 134,399 | 723 | 180 | 3 | 196,562 | 848 |
| 599 | 149 | 3 | 134,996 | 724 | 181 | 0 | 196,566 | 849 |
| 600 | 150 | 0 | 135000 | 725 | 181 | 1 | 197289 | 850 |
| 601 | 150 | 1 | 135,599 | 726 | 181 | 2 | 198,015 | 851 |
| 602 | 150 | 2 | 136,201 | 727 | 181 | 3 | 198,740 | 852 |
| 603 | 150 | 3 | 136,802 | 728 | 182 | 0 | 198,744 | 853 |
| 604 | 151 | 0 | 136,806 | 729 | 182 | 1 | 199,471 | 854 |
| 605 | 151 | 1 | 137,409 | 730 | 182 | 2 | 200,201 | 855 |
| 606 | 151 | 2 | 138,015 | 731 | 182 | 3 | 200,930 | 856 |
| 607 | 151 | 3 | 138,620 | 732 | 183 | 0 | 200,934 | 857 |
| 608 | 152 | 0 | 138,624 | 733 | 183 | 1 | 201,665 | 858 |
| 609 | 152 | 1 | 139,231 | 734 | 183 | 2 | 202,399 | 859 |
| 610 | 152 | 2 | 139,841 | 735 | 183 | 3 | 203,132 | 860 |
| 611 | 152 | 3 | 140,450 | 736 | 184 | 0 | 203,136 | 861 |
| 612 | 153 | 0 | 140,454 | 737 | 184 | 1 | 203,871 | 862 |
| 613 | 153 | 1 | 141,065 | 738 | 184 | 2 | 204,609 | 863 |
| 614 | 153 | 2 | 141,679 | 739 | 184 | 3 | 205,346 | 864 |
| 615 | 153 | 3 | 142,292 | 740 | 185 | 0 | 205,350 | 865 |
| 616 | 154 | 0 | 142,296 | 741 | 185 | 1 | 206,089 | 866 |
| 617 | 154 | 1 | 142,911 | 742 | 185 | 2 | 206,831 | 867 |
| 618 | 154 | 2 | 143,529 | 743 | 185 | 3 | 207,572 | 868 |
| 619 | 154 | 3 | 144,146 | 744 | 186 | 0 | 207,576 | 869 |
| 620 | 155 | 0 | 144,150 | 745 | 186 | 1 | 208,319 | 870 |
| 621 | 155 | 1 | 144,769 | 746 | 186 | 2 | 209,065 | 871 |
| 622 | 155 | 2 | 145,391 | 747 | 186 | 3 | 209,810 | 872 |
| 623 | 155 | 3 | 146,012 | 748 | 187 | 0 | 209,814 | 873 |
| 624 | 156 | 0 | 146,016 | 749 | 187 | 1 | 210,561 | 874 |
| 625 | 156 | 1 | 146,639 | 750 | 187 | 2 | 211,311 | 875 |
| n | q | r | d | n | q | r | d |
| --- | --- | --- | --- | --- | --- | --- | --- |
| 1 | 62 | 3 | 23,810 | 376 | 94 | 0 | 53,016 |
| 2 | 63 | 0 | 23,814 | 377 | 94 | 1 | 53,391 |
| 3 | 63 | 1 | 24,065 | 378 | 94 | 2 | 53,769 |
| 4 | 63 | 2 | 24,319 | 379 | 94 | 3 | 54,146 |
| 5 | 63 | 3 | 24,572 | 380 | 95 | 0 | 54,150 |
| 6 | 64 | 0 | 24,576 | 381 | 95 | 1 | 54,529 |
| 7 | 64 | 1 | 24,831 | 382 | 95 | 2 | 54,911 |
| 8 | 64 | 2 | 25,089 | 383 | 95 | 3 | 55,292 |
| 9 | 64 | 3 | 25,346 | 384 | 96 | 0 | 55,296 |
| 10 | 65 | 0 | 25,350 | 385 | 96 | 1 | 55,679 |
| 11 | 65 | 1 | 25,609 | 386 | 96 | 2 | 56,065 |
| 12 | 65 | 2 | 25,871 | 387 | 96 | 3 | 56,450 |
| 13 | 65 | 3 | 26,132 | 388 | 97 | 0 | 56,454 |
| 14 | 66 | 0 | 26,136 | 389 | 97 | 1 | 56,841 |
| 15 | 66 | 1 | 26,399 | 390 | 97 | 2 | 57,231 |
| 16 | 66 | 2 | 26,665 | 391 | 97 | 3 | 57,620 |
| 17 | 66 | 3 | 26,930 | 392 | 98 | 0 | 57,624 |
| 18 | 67 | 0 | 26,934 | 393 | 98 | 1 | 58,015 |
| 19 | 67 | 1 | 27,201 | 394 | 98 | 2 | 58,409 |
| 20 | 67 | 2 | 27,471 | 395 | 98 | 3 | 58,802 |
| 21 | 67 | 3 | 27,740 | 396 | 99 | 0 | 58,806 |
| 22 | 68 | 0 | 27,744 | 397 | 99 | 1 | 59,201 |
| 23 | 68 | 1 | 28,015 | 398 | 99 | 2 | 59,599 |
| 24 | 68 | 2 | 28,289 | 399 | 99 | 3 | 59,996 |
| 25 | 68 | 3 | 28,562 | 400 | 100 | 0 | 60,000 |
| 26 | 69 | 0 | 28,566 | 401 | 100 | 1 | 60,399 |
| 27 | 69 | 1 | 28,841 | 402 | 100 | 2 | 60,801 |
| 28 | 69 | 2 | 29,119 | 403 | 100 | 3 | 61,202 |
| 29 | 69 | 3 | 29,396 | 404 | 101 | 0 | 61,206 |
| 30 | 70 | 0 | 29,400 | 405 | 101 | 1 | 61,609 |
| 31 | 70 | 1 | 29,679 | 406 | 101 | 2 | 62,015 |
| 32 | 70 | 2 | 29,961 | 407 | 101 | 3 | 62,420 |
| 33 | 70 | 3 | 30,242 | 408 | 102 | 0 | 62,424 |
| 34 | 71 | 0 | 30,246 | 409 | 102 | 1 | 62,831 |
| 35 | 71 | 1 | 30,529 | 410 | 102 | 2 | 63,241 |
| 36 | 71 | 2 | 30,815 | 411 | 102 | 3 | 63,650 |
| 37 | 71 | 3 | 31,100 | 412 | 103 | 0 | 63,654 |
| 38 | 72 | 0 | 31,104 | 413 | 103 | 1 | 64,065 |
| 39 | 72 | 1 | 31,391 | 414 | 103 | 2 | 64,479 |
| 40 | 72 | 2 | 31,681 | 415 | 103 | 3 | 64,892 |
| 41 | 72 | 3 | 31,970 | 416 | 104 | 0 | 64,896 |
| 42 | 73 | 0 | 31,974 | 417 | 104 | 1 | 65,311 |
| 43 | 73 | 1 | 32,265 | 418 | 104 | 2 | 65,729 |
| 44 | 73 | 2 | 32,559 | 419 | 104 | 3 | 66,146 |
| 45 | 73 | 3 | 32,852 | 420 | 105 | 0 | 66,150 |
| 46 | 74 | 0 | 32,856 | 421 | 105 | 1 | 66,569 |
| 47 | 74 | 1 | 33,151 | 422 | 105 | 2 | 66,991 |
| 48 | 74 | 2 | 33,449 | 423 | 105 | 3 | 67,412 |
| 49 | 74 | 3 | 33,746 | 424 | 106 | 0 | 67,416 |
| 50 | 75 | 0 | 33,750 | 425 | 106 | 1 | 67,839 |
| 51 | 75 | 1 | 34,049 | 426 | 106 | 2 | 68,265 |
| 52 | 75 | 2 | 34,351 | 427 | 106 | 3 | 68,690 |
| 53 | 75 | 3 | 34,652 | 428 | 107 | 0 | 68,694 |
| 54 | 76 | 0 | 34,656 | 429 | 107 | 1 | 69,121 |
| 55 | 76 | 1 | 34,959 | 430 | 107 | 2 | 69,551 |
| 56 | 76 | 2 | 35,265 | 431 | 107 | 3 | 69,980 |
| 57 | 76 | 3 | 35,570 | 432 | 108 | 0 | 69,984 |
| 58 | 77 | 0 | 35,574 | 433 | 108 | 1 | 70,415 |
| 59 | 77 | 1 | 35,881 | 434 | 108 | 2 | 70,849 |
| 60 | 77 | 2 | 36,191 | 435 | 108 | 3 | 71,282 |
| 61 | 77 | 3 | 36,500 | 436 | 109 | 0 | 71,286 |
| 62 | 78 | 0 | 36,504 | 437 | 109 | 1 | 71,721 |
| 63 | 78 | 1 | 36,815 | 438 | 109 | 2 | 72,159 |
| 64 | 78 | 2 | 37,129 | 439 | 109 | 3 | 72,596 |
| 65 | 78 | 3 | 37,442 | 440 | 110 | 0 | 72,600 |
| 66 | 79 | 0 | 37,446 | 441 | 110 | 1 | 73,039 |
| 67 | 79 | 1 | 37,761 | 442 | 110 | 2 | 73,481 |
| 68 | 79 | 2 | 38,079 | 443 | 110 | 3 | 73,922 |
| 69 | 79 | 3 | 38,396 | 444 | 111 | 0 | 73,926 |
| 70 | 80 | 0 | 38,400 | 445 | 111 | 1 | 74,369 |
| 71 | 80 | 1 | 38,719 | 446 | 111 | 2 | 74,815 |
| 72 | 80 | 2 | 39,041 | 447 | 111 | 3 | 75,260 |
| 73 | 80 | 3 | 39,362 | 448 | 112 | 0 | 75,264 |
| 74 | 81 | 0 | 39,366 | 449 | 112 | 1 | 75,711 |
| 75 | 81 | 1 | 39,689 | 450 | 112 | 2 | 76,161 |
| 76 | 81 | 2 | 40,015 | 451 | 112 | 3 | 76,610 |
| 77 | 81 | 3 | 40,340 | 452 | 113 | 0 | 76,614 |
| 78 | 82 | 0 | 40,344 | 453 | 113 | 1 | 77,065 |
| 79 | 82 | 1 | 40,671 | 454 | 113 | 2 | 77,519 |
| 80 | 82 | 2 | 41,001 | 455 | 113 | 3 | 77,972 |
| 81 | 82 | 3 | 41,330 | 456 | 114 | 0 | 77,976 |
| 82 | 83 | 0 | 41,334 | 457 | 114 | 1 | 78,431 |
| 83 | 83 | 1 | 41,665 | 458 | 114 | 2 | 78,889 |
| 84 | 83 | 2 | 41,999 | 459 | 114 | 3 | 79,346 |
| 85 | 83 | 3 | 42,332 | 460 | 115 | 0 | 79,350 |
| 86 | 84 | 0 | 42,336 | 461 | 115 | 1 | 79,809 |
| 87 | 84 | 1 | 42,671 | 462 | 115 | 2 | 80,271 |
| 88 | 84 | 2 | 43,009 | 463 | 115 | 3 | 80,732 |
| 89 | 84 | 3 | 43,346 | 464 | 116 | 0 | 80,736 |
| 90 | 85 | 0 | 43,350 | 465 | 116 | 1 | 81,199 |
| 91 | 85 | 1 | 43,689 | 466 | 116 | 2 | 81,665 |
| 92 | 85 | 2 | 44,031 | 467 | 116 | 3 | 82,130 |
| 93 | 85 | 3 | 44,372 | 468 | 117 | 0 | 82,134 |
| 94 | 86 | 0 | 44,376 | 469 | 117 | 1 | 82,601 |
| 95 | 86 | 1 | 44,719 | 470 | 117 | 2 | 83,071 |
| 96 | 86 | 2 | 45,065 | 471 | 117 | 3 | 83,540 |
| 97 | 86 | 3 | 45,410 | 472 | 118 | 0 | 83,544 |
| 98 | 87 | 0 | 45414 | 473 | 118 | 1 | 84,015 |
| 99 | 87 | 1 | 45,761 | 474 | 118 | 2 | 84,489 |
| 100 | 87 | 2 | 46,111 | 475 | 118 | 3 | 84,962 |
| 101 | 87 | 3 | 46,460 | 476 | 119 | 0 | 84,966 |
| 102 | 88 | 0 | 46,464 | 477 | 119 | 1 | 85,441 |
| 103 | 88 | 1 | 46,815 | 478 | 119 | 2 | 85,919 |
| 104 | 88 | 2 | 47,169 | 479 | 119 | 3 | 86,396 |
| 105 | 88 | 3 | 47,522 | 480 | 120 | 0 | 86,400 |
| 106 | 89 | 0 | 47,526 | 481 | 120 | 1 | 86,879 |
| 107 | 89 | 1 | 47,881 | 482 | 120 | 2 | 87,361 |
| 108 | 89 | 2 | 48,239 | 483 | 120 | 3 | 87,842 |
| 109 | 89 | 3 | 48,596 | 484 | 121 | 0 | 87,846 |
| 110 | 90 | 0 | 48,600 | 485 | 121 | 1 | 88,329 |
| 111 | 90 | 1 | 48,959 | 486 | 121 | 2 | 88,815 |
| 112 | 90 | 2 | 49,321 | 487 | 121 | 3 | 89,300 |
| 113 | 90 | 3 | 49,682 | 488 | 122 | 0 | 89,304 |
| 114 | 91 | 0 | 49,686 | 489 | 122 | 1 | 89,791 |
| 115 | 91 | 1 | 50,049 | 490 | 122 | 2 | 90,281 |
| 116 | 91 | 2 | 50,415 | 491 | 122 | 3 | 90,770 |
| 117 | 91 | 3 | 50,780 | 492 | 123 | 0 | 90,774 |
| 118 | 92 | 0 | 50,784 | 493 | 123 | 1 | 91,265 |
| 119 | 92 | 1 | 51,151 | 494 | 123 | 2 | 91,759 |
| 120 | 92 | 2 | 51,521 | 495 | 123 | 3 | 92,252 |
| 121 | 92 | 3 | 51,890 | 496 | 124 | 0 | 92,256 |
| 122 | 93 | 0 | 51,894 | 497 | 124 | 1 | 92,751 |
| 123 | 93 | 1 | 52,265 | 498 | 124 | 2 | 93,249 |
| 124 | 93 | 2 | 52,639 | 499 | 124 | 3 | 93,746 |
| 125 | 93 | 3 | 53,012 | 500 | 125 | 0 | 93,750 |
| 501 | 187 | 3 | 212,060 | 876 | 219 | 0 | 287,766 |
| 502 | 188 | 0 | 212,064 | 877 | 219 | 1 | 288,641 |
| 503 | 188 | 1 | 212,815 | 878 | 219 | 2 | 289,519 |
| 504 | 188 | 2 | 213,569 | 879 | 219 | 3 | 290,396 |
| 505 | 188 | 3 | 214,322 | 880 | 220 | 0 | 290,400 |
| 506 | 189 | 0 | 214,326 | 881 | 220 | 1 | 291,279 |
| 507 | 189 | 1 | 215,081 | 882 | 220 | 2 | 292,161 |
| 508 | 189 | 2 | 215,839 | 883 | 220 | 3 | 293,042 |
| 509 | 189 | 3 | 216,596 | 884 | 221 | 0 | 293,046 |
| 510 | 190 | 0 | 216,600 | 885 | 221 | 1 | 293,929 |
| 511 | 190 | 1 | 217,359 | 886 | 221 | 2 | 294,815 |
| 512 | 190 | 2 | 218,121 | 887 | 221 | 3 | 295,700 |
| 513 | 190 | 3 | 218,882 | 888 | 222 | 0 | 295,704 |
| 514 | 191 | 0 | 218,886 | 889 | 222 | 1 | 296,591 |
| 515 | 191 | 1 | 219,649 | 890 | 222 | 2 | 297,481 |
| 516 | 191 | 2 | 220,415 | 891 | 222 | 3 | 298,370 |
| 517 | 191 | 3 | 221,180 | 892 | 223 | 0 | 298,374 |
| 518 | 192 | 0 | 221,184 | 893 | 223 | 1 | 299,265 |
| 519 | 192 | 1 | 221,951 | 894 | 223 | 2 | 300,159 |
| 520 | 192 | 2 | 222,721 | 895 | 223 | 3 | 301,052 |
| 521 | 192 | 3 | 223,490 | 896 | 224 | 0 | 301,056 |
| 522 | 193 | 0 | 223,494 | 897 | 224 | 1 | 301,951 |
| 523 | 193 | 1 | 224,265 | 898 | 224 | 2 | 302,849 |
| 524 | 193 | 2 | 225,039 | 899 | 224 | 3 | 303,746 |
| 525 | 193 | 3 | 225,812 | 900 | 225 | 0 | 303,750 |
| 526 | 194 | 0 | 225,816 | 901 | 225 | 1 | 304,649 |
| 527 | 194 | 1 | 226,591 | 902 | 225 | 2 | 305,551 |
| 528 | 194 | 2 | 227,369 | 903 | 225 | 3 | 306,452 |
| 529 | 194 | 3 | 228,146 | 904 | 226 | 0 | 306,456 |
| 530 | 195 | 0 | 228,150 | 905 | 226 | 1 | 307,359 |
| 531 | 195 | 1 | 228,929 | 906 | 226 | 2 | 308,265 |
| 532 | 195 | 2 | 229,711 | 907 | 226 | 3 | 309,170 |
| 533 | 195 | 3 | 230,492 | 908 | 227 | 0 | 309,174 |
| 534 | 196 | 0 | 230,496 | 909 | 227 | 1 | 310,081 |
| 535 | 196 | 1 | 231,279 | 910 | 227 | 2 | 310,991 |
| 536 | 196 | 2 | 232,065 | 911 | 227 | 3 | 311,900 |
| 537 | 196 | 3 | 232,850 | 912 | 228 | 0 | 311,904 |
| 538 | 197 | 0 | 232,854 | 913 | 228 | 1 | 312,815 |
| 539 | 197 | 1 | 233,641 | 914 | 228 | 2 | 313,729 |
| 540 | 197 | 2 | 234,431 | 915 | 228 | 3 | 314,642 |
| 541 | 197 | 3 | 235,220 | 916 | 229 | 0 | 314,646 |
| 542 | 198 | 0 | 235,224 | 917 | 229 | 1 | 315,561 |
| 543 | 198 | 1 | 236,015 | 918 | 229 | 2 | 316,479 |
| 544 | 198 | 2 | 236,809 | 919 | 229 | 3 | 317,396 |
| 545 | 198 | 3 | 237,602 | 920 | 230 | 0 | 317,400 |
| 546 | 199 | 0 | 237,606 | 921 | 230 | 1 | 318,319 |
| 547 | 199 | 1 | 238,401 | 922 | 230 | 2 | 319,241 |
| 548 | 199 | 2 | 239,199 | 923 | 230 | 3 | 320,162 |
| 549 | 199 | 3 | 239,996 | 924 | 231 | 0 | 320,166 |
| 550 | 200 | 0 | 240,000 | 925 | 231 | 1 | 321,089 |
| 551 | 200 | 1 | 240,799 | 926 | 231 | 2 | 322,015 |
| 552 | 200 | 2 | 241,601 | 927 | 231 | 3 | 322,940 |
| 553 | 200 | 3 | 242,402 | 928 | 232 | 0 | 322,944 |
| 554 | 201 | 0 | 242,406 | 929 | 232 | 1 | 323,871 |
| 555 | 201 | 1 | 243,209 | 930 | 232 | 2 | 324,801 |
| 556 | 201 | 2 | 244,015 | 931 | 232 | 3 | 325,730 |
| 557 | 201 | 3 | 244,820 | 932 | 233 | 0 | 325,734 |
| 558 | 202 | 0 | 244,824 | 933 | 233 | 1 | 326,665 |
| 559 | 202 | 1 | 245,631 | 934 | 233 | 2 | 327,599 |
| 560 | 202 | 2 | 246,441 | 935 | 233 | 3 | 328,532 |
| 561 | 202 | 3 | 247,250 | 936 | 234 | 0 | 328,536 |
| 562 | 203 | 0 | 247,254 | 937 | 234 | 1 | 329,471 |
| 563 | 203 | 1 | 248,065 | 938 | 234 | 2 | 330,409 |
| 564 | 203 | 2 | 248,879 | 939 | 234 | 3 | 331,346 |
| 565 | 203 | 3 | 249,692 | 940 | 235 | 0 | 331,350 |
| 566 | 204 | 0 | 249,696 | 941 | 235 | 1 | 332,289 |
| 567 | 204 | 1 | 250,511 | 942 | 235 | 2 | 333,231 |
| 568 | 204 | 2 | 251,329 | 943 | 235 | 3 | 334,172 |
| 569 | 204 | 3 | 252,146 | 944 | 236 | 0 | 334,176 |
| 570 | 205 | 0 | 252,150 | 945 | 236 | 1 | 335,119 |
| 571 | 205 | 1 | 252,969 | 946 | 236 | 2 | 336,065 |
| 572 | 205 | 2 | 253,791 | 947 | 236 | 3 | 337,010 |
| 573 | 205 | 3 | 254,612 | 948 | 237 | 0 | 337,014 |
| 574 | 206 | 0 | 254,616 | 949 | 237 | 1 | 337,961 |
| 575 | 206 | 1 | 255,439 | 950 | 237 | 2 | 338,911 |
| 576 | 206 | 2 | 256,265 | 951 | 237 | 3 | 339,860 |
| 577 | 206 | 3 | 257,090 | 952 | 238 | 0 | 339,864 |
| 578 | 207 | 0 | 257,094 | 953 | 238 | 1 | 340,815 |
| 579 | 207 | 1 | 257,921 | 954 | 238 | 2 | 341,769 |
| 580 | 207 | 2 | 258,751 | 955 | 238 | 3 | 342,722 |
| 581 | 207 | 3 | 259,580 | 956 | 239 | 0 | 342,726 |
| 582 | 208 | 0 | 259,584 | 957 | 239 | 1 | 343,681 |
| 583 | 208 | 1 | 260,415 | 958 | 239 | 2 | 344,639 |
| 584 | 208 | 2 | 261,249 | 959 | 239 | 3 | 345,596 |
| 585 | 208 | 3 | 262,082 | 960 | 240 | 0 | 345,600 |
| 586 | 209 | 0 | 262,086 | 961 | 240 | 1 | 346,559 |
| 587 | 209 | 1 | 262,921 | 962 | 240 | 2 | 347,521 |
| 588 | 209 | 2 | 263,759 | 963 | 240 | 3 | 348,482 |
| 589 | 209 | 3 | 264,596 | 964 | 241 | 0 | 348,486 |
| 590 | 210 | 0 | 264,600 | 965 | 241 | 1 | 349,449 |
| 591 | 210 | 1 | 265,439 | 966 | 241 | 2 | 350,415 |
| 592 | 210 | 2 | 266,281 | 967 | 241 | 3 | 351,380 |
| 593 | 210 | 3 | 267,122 | 968 | 242 | 0 | 351,384 |
| 594 | 211 | 0 | 267,126 | 969 | 242 | 1 | 352,351 |
| 595 | 211 | 1 | 267,969 | 970 | 242 | 2 | 353,321 |
| 596 | 211 | 2 | 268,815 | 971 | 242 | 3 | 354,290 |
| 597 | 211 | 3 | 269,660 | 972 | 243 | 0 | 354,294 |
| 598 | 212 | 0 | 269,664 | 973 | 243 | 1 | 355,265 |
| 599 | 212 | 1 | 270,511 | 974 | 243 | 2 | 356,239 |
| 600 | 212 | 2 | 271361 | 975 | 243 | 3 | 357212 |
| 601 | 212 | 3 | 272,210 | 976 | 244 | 0 | 357,216 |
| 602 | 213 | 0 | 272,214 | 977 | 244 | 1 | 358,191 |
| 603 | 213 | 1 | 273,065 | 978 | 244 | 2 | 359,169 |
| 604 | 213 | 2 | 273,919 | 979 | 244 | 3 | 360,146 |
| 605 | 213 | 3 | 274,772 | 980 | 245 | 0 | 360,150 |
| 606 | 214 | 0 | 274,776 | 981 | 245 | 1 | 361,129 |
| 607 | 214 | 1 | 275,631 | 982 | 245 | 2 | 362,111 |
| 608 | 214 | 2 | 276,489 | 983 | 245 | 3 | 363,092 |
| 609 | 214 | 3 | 277,346 | 984 | 246 | 0 | 363,096 |
| 610 | 215 | 0 | 277,350 | 985 | 246 | 1 | 364,079 |
| 611 | 215 | 1 | 278,209 | 986 | 246 | 2 | 365,065 |
| 612 | 215 | 2 | 279,071 | 987 | 246 | 3 | 366,050 |
| 613 | 215 | 3 | 279,932 | 988 | 247 | 0 | 366,054 |
| 614 | 216 | 0 | 279,936 | 989 | 247 | 1 | 367,041 |
| 615 | 216 | 1 | 280,799 | 990 | 247 | 2 | 368,031 |
| 616 | 216 | 2 | 281,665 | 991 | 247 | 3 | 369,020 |
| 617 | 216 | 3 | 282,530 | 992 | 248 | 0 | 369,024 |
| 618 | 217 | 0 | 282,534 | 993 | 248 | 1 | 370,015 |
| 619 | 217 | 1 | 283,401 | 994 | 248 | 2 | 371,009 |
| 620 | 217 | 2 | 284,271 | 995 | 248 | 3 | 372,002 |
| 621 | 217 | 3 | 285,140 | 996 | 249 | 0 | 372,006 |
| 622 | 218 | 0 | 285,144 | 997 | 249 | 1 | 373,001 |
| 623 | 218 | 1 | 286,015 | 998 | 249 | 2 | 373,999 |
| 624 | 218 | 2 | 286,889 | 999 | 249 | 3 | 374,996 |
| 625 | 218 | 3 | 287,762 | 1000 | 250 | 0 | 375,000 |
About this article
Cite this article
Pandove, D., Goel, S. & Rani, R. General correlation coefficient based agglomerative clustering. Cluster Comput 22, 553–583 (2019). https://doi.org/10.1007/s10586-018-2863-y
Received:

Revised:

Accepted:

Published:

Issue Date:
Keywords
General correlation coefficient

Cluster validation

Correlation analysis

Agglomerative clustering

Cluster visualization