Abstract
The impacts of climate change to the dryland areas of East Africa are especially strong, especially if it is considered that these areas have weak institutions and governance systems. Climate change has also affected many rural communities in a severe way, reducing crop yields and sometimes causing crop failure. In Kenya and Tanzania, where drylands cover over around 80 and 50% of their respective land areas, rural populations have been especially affected. Among them is the tribal group of the Maasai, legendary nomad warriors, who have been suffering from persistent droughts and the negative impacts on their cattle herds. This paper describes how climate change affects the Maasai communities in Kenya and the changes seen in their habits and diet, in order to adapt to a changing climate.
This is a preview of subscription content, log in to check access.
Access options
Buy single article
Instant access to the full article PDF.
US$ 39.95
Price includes VAT for USA
Subscribe to journal
Immediate online access to all issues from 2019. Subscription will auto renew annually.
US$ 199
This is the net price. Taxes to be calculated in checkout.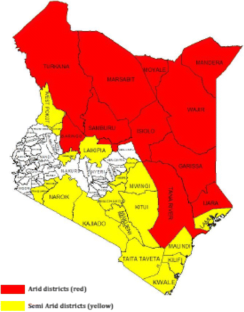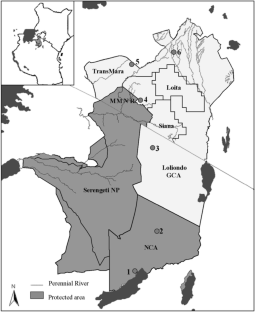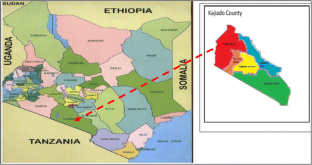 References
AEA Group. (2008). Final report. Kenya: Climate screening and information exchange (ED 05603, Issue 2). http://www.dewpoint.org.uk/Asset%20Library/DFID/Climate%20Risk%20Assessment%20Report%20-%20Kenya.pdf

Amwata, D.A. (2013). The influence of climate variability and change on Land–use and livelihoods in Kenya's southern rangelands. A PhD thesis submitted to the Department of Land Resource Management and Agricultural Technology, University of Nairobi.

Blaikie PM, Brookfield HC (1987) Land degradation and society. Taylor & Francis Books, London

Bobadoye AO, Ogara WO, Ouma GO, Onono JO (2016) Assessing climate change adaptation strategies among rural Maasai pastoralist in Kenya. Am J Rural Dev 4(6):120–128. https://doi.org/10.12691/ajrd-4-6-1

Bowden, J. H., F. H. M. Semazzi, R. O. Anyah, and C. Schreck, 2005: Decadal temperature, rainfall and hydrological trends over the Greater Horn of Africa. 85th AMS Annual Meeting, San-Diego, California, 9–13 Jan 2005.

Bukachi S.A. Chemuliti J.K. and Njiru Z.K. (2003). Constraints experienced in the introduction of camels in tsetse fly infested areas: the case of Kajiado District, Kenya.

Butt B, Shortridge A, Prins W, Antoinette MGA (2009) Pastoral herd management, drought coping strategies, and cattle mobility in southern Kenya. Ann Assoc Am Geogr 99(2):309–334

Campbell DJ, Olson JM (1991) Environment and development in Kenya: flying the kite in Kajiado District. Centen Rev 35:295–314

Chemuliti, J. (2015). An assessment of the feasibility of carbon trading afforestation contracts in Trans Mara sub-County, Kenya. PhD Thesis, University of Nairobi, Department of Agricultural Economics.

Christy, J.R. W.B. Norris, and R.T. McNider, (2009) Surface Temperature Variations In East Africa And Possible Causes. J. Climate, in press.2008/papers/igad.pdf

Dessai S, Hulme M (2003) Does climate policy need probabilities? Tyndall centre for climate change research working paper 34. UEA, Norwich

Ekaya, W.N. (2005). Shift from mobile pastoralism to sedentary crop-livestock farming in the drylands of eastern Africa. Some issues and challenges for research. African Crop Science Conference Proceedings, 7: 1513–1519.

Funk, C., Eilerts, G., Davenport, F., & Michaelsen, J. (2010). A climate trend analysis of Kenya – August 2010 [Fact Sheet 2010–3074]. United States Geological Survey. Retrieved from http://www.fews.net/docs/Publications/FEWS%20Kenya%20Climate%20Trend%20Analysis.pdf

Galaty JG (1992) "The land is yours": social and economic factors in the privatization, sub-division and sale of Maasai ranches. Nomadic Peoples 30:26–40

Galaty John G (2016) Reasserting the commons: pastoral contestations of private and state lands in East Africa. Int J Commons 10(2)

Galvin KA, Thornton PK, Boone RB, Sunderland J (2004) Climate variability and impacts on east African livestock herders: the Maasai of Ngorongoro conservation area. Tanzania. Afr J Range Forage Sci 21(3):183–189

GoK (2007) National policy for the sustainable development of arid and semi arid lands. Government of Kenya, Nairobi

GoK (2012). Vision 2030, Development Strategy for Northern Kenya and Other Arid Lands

Homewood K, Coast E, Thompson M (2004) In-migrants and exclusion in east African rangelands: access, tenure and conflict. Africa 74(4):567–610. https://doi.org/10.3366/afr.2004.74.4.567

Homewood K, Kristjanson P, Trench PC (2009) In: Homewood K, Kristjanson P, Trench PC (eds) Changing land use, livelihoods and wildlife conservation in Maasailand, staying Maasai? Springer, New York, pp 1–42

Hulme M (2003) Abrupt climate change: can society cope? Phil Trans R Soc A 361:2001–2019

Intergovernmental Authority on Development Climate Prediction and Applications Centre (ICPAC). (2007). Climate change and human development in Africa: assessing the risks and vulnerability of climate change in Kenya, Malawi and Ethiopia (Draft Report). Human Development Report Office Occasional Paper. http://hdr.undp.org/en/reports/global/hdr2007-

IPCC (2014) In: Core Writing Team, Pachauri RK, Meyer LA (eds) Climate Change 2014: synthesis report. contribution of working groups I, II and III to the fifth assessment report of the intergovernmental panel on climate change. IPCC, Geneva 151 pp

Kenya National Bureau of Statistics (KNBS) (2009) Kenya Census Report

Kinyenze JM, Irungu C (2016) An analysis of the social and economic effects of land tenure practices among the Maasai Community in Ngong Division, Kajiado County, Kenya. Afr Multidiscip J Res 1(1):107–130

Leal Filho W (ed) (2015) Handbook of climate change adaptation. Springer, Berlin

Lesorogol CK (2008) Land privatization and pastoralist well-being in Kenya. Dev Chang 39(2):309–331

Masai, Chief 2011a: Interview on "Social and climatic changes in Kajiado". Interviewee's affiliation: Masai Community. Namanga, 9 March 2011.

Masai, Elder, 2011b: Interview on "Social and climatic changes in Kajiado". Interviewee's affiliation: Masai Community. Namanga, 9 March 2011.

McCabe JT, Smith NM, Leslie PW, Telligman M (2014) Livelihood diversification through migration among a pastoral people: contrasting case of Maasai in northern Tanzania. Hum Organ 73(4):389–400

McSweeney, C., New, M., & Lizcano, G. (2009). UNDP climate change country profile: Kenya. Retrieved from http://ncsp.undp.org/sites/default/files/Kenya.oxford.report.pdf

Mganga KZ, Musimba NKR, Nyariki DM, Nyangito MM, Mwang'ombe AW, Ekaya WN, Muiru WM (2010) The challenges posed by ipomoea Kituensis and the grass-weed interaction in a reseeded semi-arid environment in Kenya. Int J Curr Res 11:001–005

Molua EL, Kagwanja J (2015) Institutional requirements for building resilience and sustainability in agricultural land management in the Central African sub-region. J Manag Sustain 5(3):123

Muiruri P (2017) Livestock giving way to crop farming in Maasailand: Vanishing pastures, Caused by severe drought, have forced this pastoralist community to rethink its options in the face of dwindling fortunes: Wednesday Daily Nation, Kenya Feb 15th, 2017

Musimba NKR, Nyariki DM (2003) Development of and policy on the range and pastoral industry with special reference to Kenya. Anthropologist 5(4):261–267

Mutsotso BM, Bikuri K, Mutsotso SO (2015) The commodification of land and rapid land sales among the Maasai pastoralists of Kajiado County online. J Afr Aff Kenya 4(3):50–63 7479

Mwang'ombe AW, Ekaya WN, Muiru WM, Wasonga VO, Mnene WM, Mong'are PN, Chege SW (2011) Livelihoods under climate variability and change: an analysis of adaptive capacity of rural poor to water scarcity in Kenya's drylands. J Environ Sci Technol 4:403–410

Mwanga D. (2015). Effects of Climate Change and Global Warming in Kenya, UNEP Breif, climate-change-news-climate-change-in-kenya-and-global-warming

Mwangi E (2005) The transformation of property rights in Kenya's Maasailand: triggers and motivations. Cgiar system wide program on collective action and property rights. International Food Policy Research Institute

NCCRS (2009, 2009) Kenya climate change response strategy. Minist Environ Miner Resour (MEMR)

New M. (2015), Are semi-arid regions climate change hot-spots? Evidence from Southern Africa, Adaptation at Scale in Semi-Arid Regions.

Njoroge JM, Ratter BMW, Atieno L (2017) Climate change policy-making process in Kenya: deliberative inclusionary processes in play. Int J Clim Change Strateg Manag 9(4):535–554 https://doi.org/10.1108/IJCCSM-10-2016-0154

Nyariki DM, Mwang'ombe A, Thompson DM (2009) Land-use change and livestock production challenges in an integrated system: the Masai-Mara ecosystem Kenya. J Hum Ecol 26(3):163–173

Opiyo FEO, Ekaya WN, Nyariki DM, Mureithi SM (2011a) Seedbed preparation influence on morphometric characteristics of perennial grasses of semi-arid rangeland in Kenya. African J Plant Sci 5(8):460–468

Rufino MC, Thornton PK, Ng'ang' a SK, Mutiea I, Jones PG, van Wijk MT, Herrero M (2013) Transitions in agro-pastoralist systems of East Africa: impacts on food security and poverty. Agriculture. Ecosyst Environ 179:215–230

Schilling J, Remling E (2014) Local adaptation and National Climate Change Policy in Kenya: discrepancies, options, and the way forward, research group climate change and security, vol 7. Institute for Geography and Klima Campus, Hamburg University, Grindelberg, p 20144 Hamburg, Germany, Working Paper CLISEC-14 https://www.clisec.uni-hamburg.de/en/pdf/working-paper-clisec-14.pdf

Stockholm Environment Institute (SEI). (2009). Economics of climate change in Kenya: Final report submitted in advance of COP15. Available from http://www.sei-international.org/mediamanager/documents/Publications/Climate-mitigation-adaptation/kenya-climatechange.pdf

Tittonell P, Vanlauwe B, Misiko M, Giller K (2011) Targeting resources within diverse, heterogeneous and dynamic farming systems: towards a 'uniquely African green revolution. In: Bationo A, Waswa B, Okeyo J, Maina F, Kihara J (eds) Innovations as key to the green revolution in Africa. Springer, Dordrecht

UNDP (2013). Combating Desertification in Kenya: Emerging Lessons from Empowering Local Communities. Nairobi.

UNEP (2009). KENYA: Atlas of Our Changing Environment;© 2009, United Nations Environment Programme; ISBN: 978–92–807-2995-5 (pages 14-17Mount Kenya: Disappearing Glaciers).

Vermuelen SK, Dossou D, Macqueen D, Walubengo E, Nangoma E (2008) Spring back: climate resilience at Africa's grassroots. Sustainable development opinion. International Institute for Environment and Development (IIED), London 2 pp

Wangui EE (2008) Development interventions, changing livelihoods, the making of female Maasai pastoralists. Agric Hum Values 25:365–378. https://doi.org/10.1007/s10460-007-9111-z

Williams AP, Funk C (2011) A westward extension of the warm pool leads to a westward extension of the Walker circulation, drying eastern Africa. Clim Dyn 37(11–12):2417–2435

WORLD BANK (2013): Africa Development Indicators 2012/13. Washington, DC (https://openknowledge.worldbank.org/bitstream/handle/10986/13504/9780821396162.pdf?sequence=1)

Yanda ZP, William C (2010) Livelihood diversification and implication on food security and poverty levels in the Maasai plains: the case of Simanjiro District, Northern Tanzania. Afr J Environ Sci Technol 4(3):154–166

Ziervogel G, Taylor A, Hachigonta S, Hoffmaister J (2008) Climate adaptation in southern Africa: addressing the needs of vulnerable communities. Stockholm Environment Institute (SEI), Stockholm 56 pp

Zwaagstra L. Sharif Z. Wambile A. Leeuw J. Johnson N. Njuki J. Said M. Ericksen, P. and Herrero, M.(2010). An assessment of the response to the 2008–2009 Drought in Kenya ILRI. Nairobi, Kenya.
About this article
Cite this article
Leal Filho, W., Nzengya, D., Muasya, G. et al. Climate change responses among the Maasai Community in Kenya. Climatic Change 145, 71–83 (2017). https://doi.org/10.1007/s10584-017-2087-9
Received:

Accepted:

Published:

Issue Date:
Keywords
Climate change

Africa

Maasai

Adaptation