Abstract
Cellulose acetate propionate (CAP), a high value-added chemical, is traditionally prepared using H2SO4 as catalyst. Replacement of the mineral acids by solid acids is current research focus for green and sustainable production of CAP. Herein, we reported the fabrication of novel solid acid catalyst HPW/Si(Et)Si-Dim-SO3H (Si(Et)Si = ethyl-bridged organosilica and Dim = dihydroimidazole) by incorporating phosphotungstic acid (HPW) and sulfonic acid-based Brønsted acidic ionic liquids onto the organosilica nanospheres of the designed catalyst for efficient manufacture CAP via esterification. The results indicated that the as-prepared HPW/Si(Et)Si-Dim-SO3H with 7.5% HPW loading showed the best catalytic performance at 45 °C in 3 h and the resulting CAP exhibited viscosity of 447 mPa s, Mw of 102,882 and DS of 2.69. Most importantly, the HPW/Si(Et)Si-Dim-SO3H exhibited high catalytic stability over six consecutive cycles and the obtained products were stable too with similar DS, Mw and viscosity. As such, the designed heteropolyacids and sulfonic acid-bifunctionalized heterogeneous catalyst is highly promising for biomass conversion under mild conditions.
Graphic abstract

This is a preview of subscription content, log in to check access.
Access options
Buy single article
Instant unlimited access to the full article PDF.
US$ 39.95
Price includes VAT for USA
Subscribe to journal
Immediate online access to all issues from 2019. Subscription will auto renew annually.
US$ 199
This is the net price. Taxes to be calculated in checkout.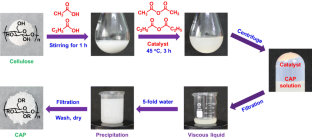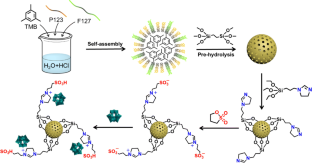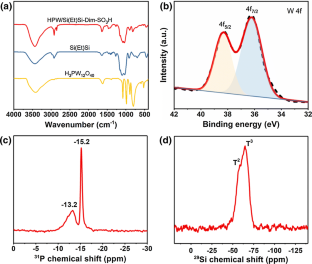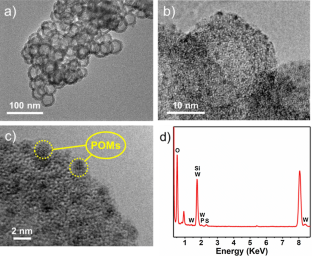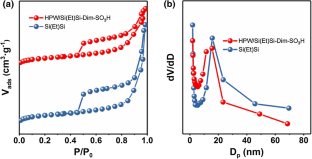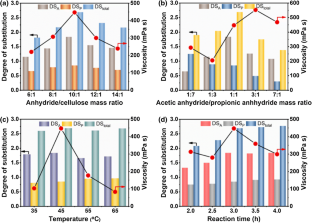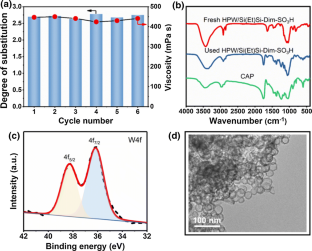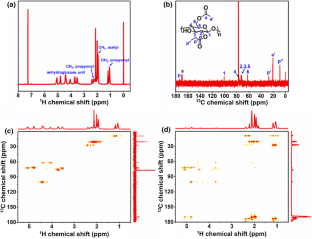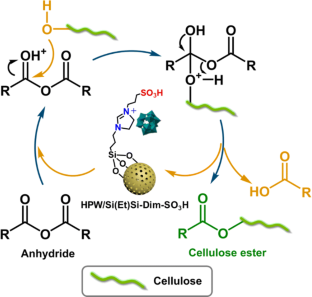 Acknowledgments
This research was supported by the National Key Research and Development Program of China (2017YFB0307303), the National Nature Science Foundation of China (21625101, 21521005, 21808011), Postdoctoral Science Foundation of China (2018M631313) and the Fundamental Research Funds for the Central Universities (XK1802-6, XK1803-05, XK1902, 12060093063).
Additional information
Publisher's Note
Springer Nature remains neutral with regard to jurisdictional claims in published maps and institutional affiliations.
Electronic supplementary material
Below is the link to the electronic supplementary material.
About this article
Cite this article
Zhang, H., Wu, L., Zhang, Y. et al. Heteropolyacids and sulfonic acid-bifunctionalized organosilica spheres for efficient manufacture of cellulose acetate propionate with high viscosity. Cellulose (2020). https://doi.org/10.1007/s10570-019-02936-6
Received:

Accepted:

Published:
Keywords
Solid acid catalyst

Heteropolyacids

Cellulose acetate propionate

High viscosity