Enhanced Catalytic Performance Via Optimized Structural Properties for Dichlorotoluene Ammoxidation
Abstract
A series of VO2 (B) nanostructures with different morphologies including nanobelts, urchins, and carambolas were hydrothermally synthesized and explored as catalyst precursors for ammoxidation of dichlorotoluene to optimize the structural properties. The catalytic results show the performance decreases in the following order: nanobelts> urchins> carambolas. On this basis, Cr doped VO2 (B) nanobelts were prepared and showed the yields of 2,6-dichlorobenzonitrle reaching up to 71.5%. This study provides valuable guidance on the design and development of highly effective ammoxidation catalysts.
Graphic Abstract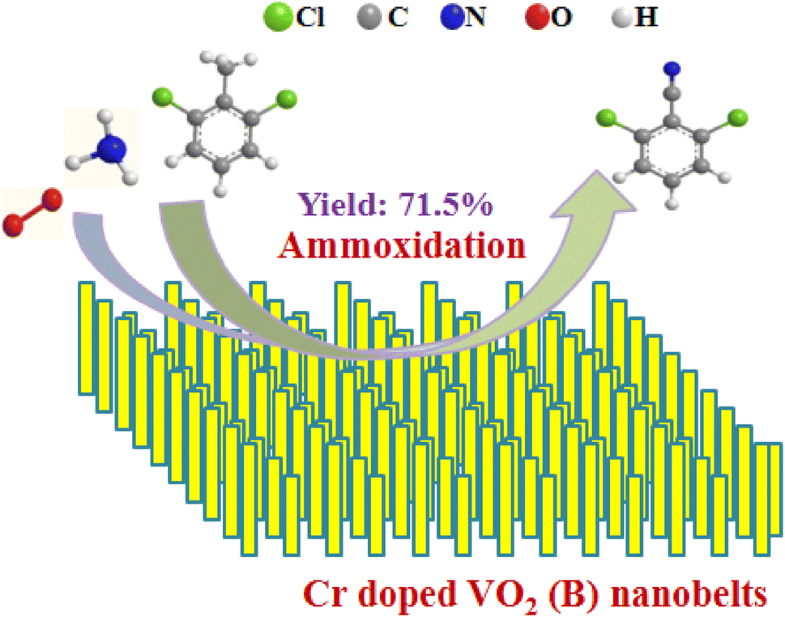 Keywords
VO2 (B) 
Various morphologies 
Dichlorotoluene 
Ammoxidation 
Nanobelt 
Notes
Acknowledgements
This work was partially supported by the National Natural Science Foundation of China (Grant 51572201).
Copyright information
© Springer Science+Business Media, LLC, part of Springer Nature 2019