High-Stable Mesoporous Ni-Ce/Clay Catalysts for Syngas Production
Abstract
A mesoporous-type catalytic support was synthesized through the modification of a smectite with polyvinyl alcohol (PVA) and microwaves. Texture and micro-morphology of the support was determined. Several techniques were employed in order to describe the chemical environment of active species on the surface. Ni0 particle sizes were dependent on the structural site of reducible species. High stable Ni-Ce catalysts (calcined at 800 °C) were evaluated in the CO2 reforming of methane reaction at 700 °C (WHSV = 96 L g−1 h−1, without dilution gas and pre-reduction). The catalysts have presented CH4 conversions between 40 and 65%, CO2 conversion between 35 and 65% and H2/CO ratios between 0.2 and 0.4.
Graphical Abstract
Delaminated-clay was synthesized from a natural smectite using polyvinyl alcohol and microwaves. Ni-Ce catalysts supported on delaminated clay achieved high stability in dry reforming of methane for syngas production.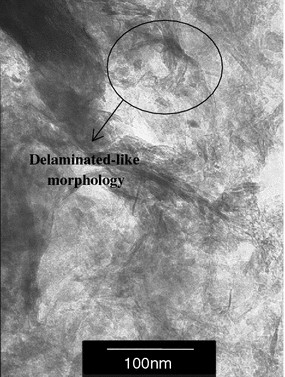 Keywords
Delamination 
Clay mineral 
Syngas 
Reforming 
Notes
Acknowledgments
C.E. Daza thanks to COLCIENCIAS for his doctorate scholarship. W. Y. Hernandez thanks to ALBAN program for his doctorate scholarship. The authors thank to project No 201010011587 DIB Universidad Nacional de Colombia and Professor Carlos R. Cabrera at Puerto Rico University for XPS measurements.
Copyright information
© Springer Science+Business Media, LLC 2011