Abstract
There is increasing demand for organ and tissue donations to cater for a growing waiting list of recipients. Serological screening of donors remains the initial assessment upon which many decisions are made, particularly if donors are found to be seropositive. Multiple different platforms are now available, although the Abbott ARCHITECT platform assays are currently licensed globally for testing of blood collected at less than 15 h post-mortem. Compliance with the specified maximum collection times drastically decreases the number of eligible deceased donors, with ~ 70% more donations available if screened at up to 24 h post mortem. A large scale study on deceased donors was performed where blood was collected between 12 and 25 h post-mortem. A total of 194 cadaveric serological specimens were tested using the Abbott ARCHITECT analyser for Human Immunodeficiency Virus (HIV), Hepatitis B Virus (HBV), Hepatitis C Virus (HCV), Human T Lymphotropic Virus type I/II, and syphilis infection. The specificity, sensitivity, accuracy, reproducibility and influence of storage conditions were assessed for testing with Abbott ARCHITECT platform for HIV antigen/antibody Combo, HCV antibody, HBV surface antigen (HBsAg), HBV core antibody (HBcAb), HTLVI/II antibody (rHTLV-I/II), and Syphilis TP assays. There was no significant difference between testing of sera from living and cadaveric individuals in terms of assay specificity, sensitivity and accuracy. The findings show testing of human serum and plasma specimens collected up to 24 h post-mortem with these assays is acceptable and reflects host status accurately.
This is a preview of subscription content, log in to check access.
Access options
Buy single article
Instant access to the full article PDF.
US$ 39.95
Price includes VAT for USA
Subscribe to journal
Immediate online access to all issues from 2019. Subscription will auto renew annually.
US$ 99
This is the net price. Taxes to be calculated in checkout.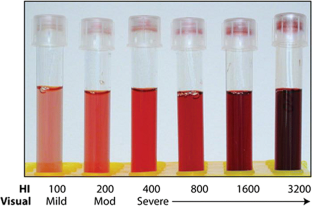 References
Baleriola C, Johal H, Jacka B, Chaverot S, Bowden S, Lacey S, Rawlinson W (2011) Stability of hepatitis C virus, HIV, and hepatitis B virus nucleic acids in plasma samples after long-term storage at − 20°C and − 70°C. J Clin Microbiol 49:3163–3167. https://doi.org/10.1128/jcm.02447-10

Baleriola C, Johal H, Robertson P, Jacka B, Whybin R, Taylor P, Rawlinson WD (2012) Infectious disease screening of blood specimens collected post-mortem provides comparable results to pre-mortem specimens. Cell Tissue Bank 13:251–258. https://doi.org/10.1007/s10561-011-9252-6

Brant LJ, Davison KL (2008) Infections detected in English surgical bone and deceased donors (2001–2006) and estimated risk of undetected hepatitis B and hepatitis C virus. Vox Sang 95:272–279

Delmonico FL (2000) Cadaver donor screening for infectious agents in solid organ transplantation. Clin Infect Dis 31:781–786

FDA (2004) Guidance for industry: Recommendations for obtaining a labeling claim for communicable disease donor screening tests using cadaveric blood specimens from donors of human cells, tissues and cellular and tissue-based products (HCT/Ps). United States Department of Health and Human Services, Washington

Heim A, Wagner D, Rothamel T, Hartmann U, Flik J, Verhagen W (1999) Evaluation of serological screening of cadaveric sera for donor selection for cornea transplantation. J Med Virol 58:291–295

Ison MG (2009) The epidemiology and prevention of donor-derived infections. Adv Chronic Kidney Dis 16:234–241. https://doi.org/10.1053/j.ackd.2009.05.002

Kitchen AD, Newham JA, Gillan HL (2013) Effective serological and molecular screening of deceased tissue donors. Cell Tissue Bank 14:633–644. https://doi.org/10.1007/s10561-012-9358-5

Miedouge M et al (2002) Screening of blood from potential organ and cornea donors for viruses. J Med Virol 66:571–575

TGA (2000) Australian code of good manufacturing practice—human blood and tissues; section 827. TGA, Canberra

Turner DP, Zuckerman M, Alexander GJ, Waite J, Wreghitt T (1997) Risk of inappropriate exclusion of organ donors by introduction of hepatitis B core antibody testing. Transplantation 63:775–777

Yao F, Seed C, Farrugia A, Morgan D, Cordner S, Wood D, Zheng MH (2007) The risk of HIV, HBV, HCV and HTLV infection among musculoskeletal tissue donors in Australia. Am J Transplant 7:2723–2726. https://doi.org/10.1111/j.1600-6143.2007.02012.x

Yao F, Seed C, Farrugia A, Morgan D, Wood D, Zheng MH (2008) Comparison of the risk of viral infection between the living and nonliving musculoskeletal tissue donors in Australia. Transpl Int 21:936–941. https://doi.org/10.1111/j.1432-2277.2008.00703.x
Acknowledgements
We thank Abbott Diagnostics Australia for reagents and kits. We thank Volker Keller (Abbott GmbH & Co. KG, Max-Planck-Ring 2, 65205 Wiesbaden, Germany) and Sonu Bhatnagar (Abbott Laboratories Singapore Pte Ltd., 3 Fraser St Level 22, Duo Tower, Singapore 189352) for their valuable support in data analysis and advice during the course of the project. We thank the New South Wales Tissue Banks incorporating the Lions NSW Eye Bank and NSW Bone Bank; Lions Eye Donation Service, Victoria; Queensland Tissue Bank and Lions Eye Institute, Western Australia for the provision of samples used in the study.
Ethics declarations
Conflict of interest
The authors have no funding sources or conflicts of interest to declare.
Animal rights
This article does not contain any studies with animals performed by any of the authors.
Ethical standards
Ethical approval for this project was assessed by the LNR Committee in accordance with the "New South Wales Health Guideline GL2007_020 Human Research Ethics Committees—Quality Improvement and Ethics Review: A Practice Guide for New South Wales" and was recommended to be a quality improvement or quality assurance (QA/QI) activity not requiring independent ethics review.
Informed consent
No informed consent was required.
Additional information
Publisher's Note
Springer Nature remains neutral with regard to jurisdictional claims in published maps and institutional affiliations.
About this article
Cite this article
Kok, C.C., Ramachandran, V., Egilmezer, E. et al. Serological testing for infectious diseases markers of donor specimens from 24 h after death show no significant change in outcomes from other specimens. Cell Tissue Bank (2020). https://doi.org/10.1007/s10561-020-09810-x
Received:

Accepted:

Published:
Keywords
Validation

Serology

Tissue donor

Post-mortem