Abstract
Pericardial abnormalities are common cardiovascular disease entity, which are encountered in various clinical settings. Imaging plays an integral role in evaluation of pericardial abnormalities. The appropriate use of multiple imaging modalities is crucial to initiate the diagnosis and guide the referring providers to establish a management plan. Echocardiography (echo) is the initial imaging modality of choice. Computed tomography (CT) and magnetic resonance imaging (MRI) are complementary imaging tools with better tissue characterization. Pericardial abnormalities include pericardial effusion, pericarditis, pericardial constriction, tamponade, pneumopericardium, pericardial rupture, fistulas, congenital abnormalities, and pericardial tumors. Pericardial effusion is a common clinical entity, where there is accumulation of fluid in the pericardial sac. Pericarditis can be acute, incessant, chronic, or recurrent. Pericardial thickening or enhancement are the main CT findings in acute pericarditis. Pericardial constriction results into diastolic heart failure. Differentiating constrictive pericarditis from restrictive cardiomyopathy is important, since these conditions can present with similar clinical and hemodynamic findings and both have different management. Right atrial or right ventricular compression by the pericardial sac contents should raise the suspicion for tamponade. Immediate pericardiocentesis to release the elevated intra-pericardial pressure can be lifesaving. Pericardial rupture is a serious condition that can occur after trauma and can lead to cardiac herniation. The main purpose of this article is to do a comprehensive review of the imaging appearance of pericardial diseases on different imaging modalities and establish a structured diagnostic approach for pericardial diseases to appropriately guide management.
This is a preview of subscription content, log in to check access.
Access options
Buy single article
Instant access to the full article PDF.
US$ 39.95
Price includes VAT for USA
Subscribe to journal
Immediate online access to all issues from 2019. Subscription will auto renew annually.
US$ 99
This is the net price. Taxes to be calculated in checkout.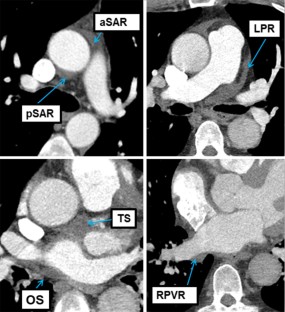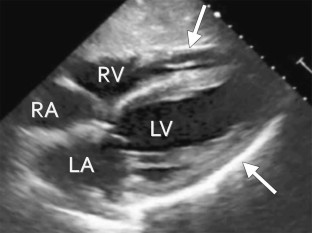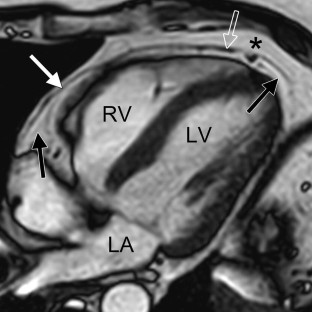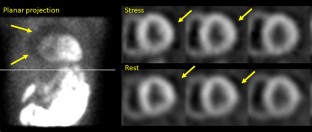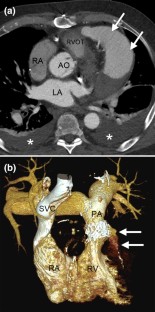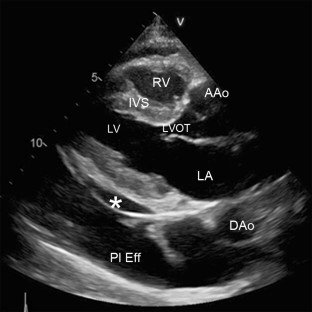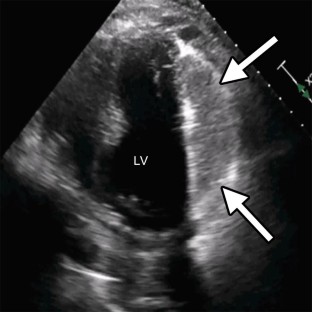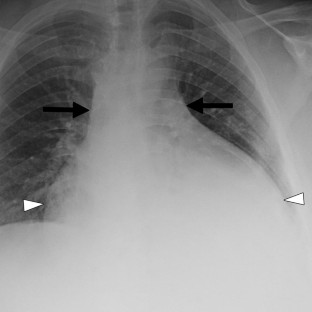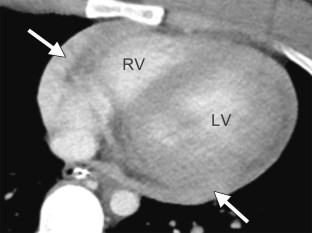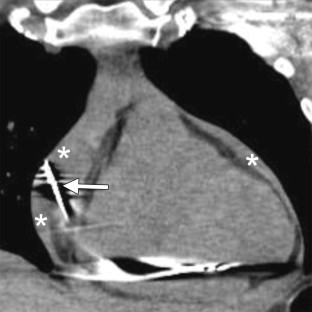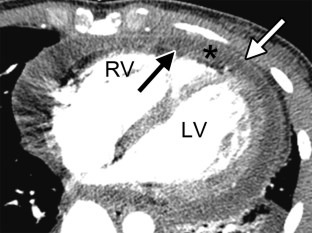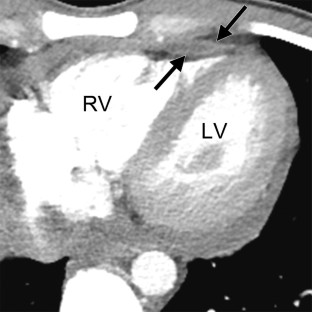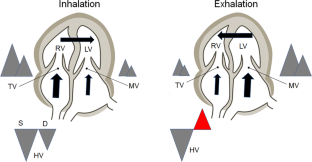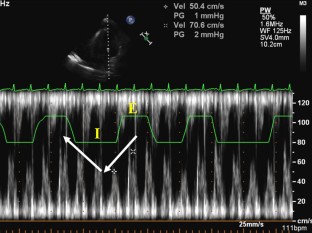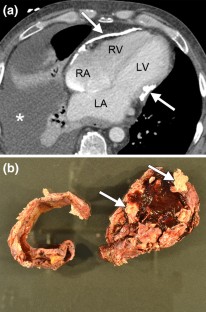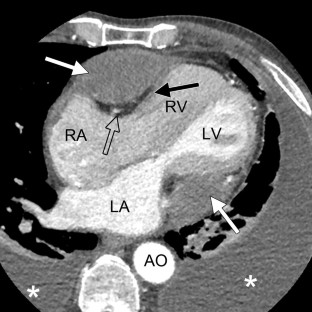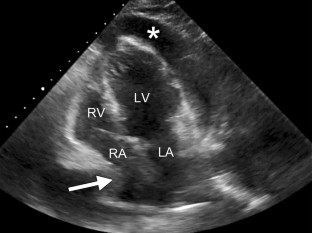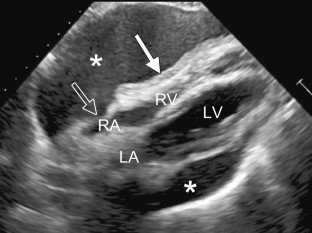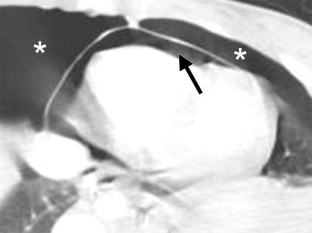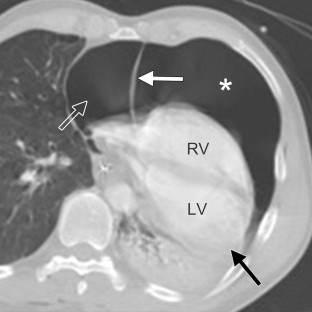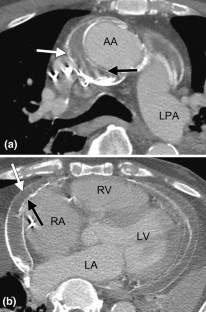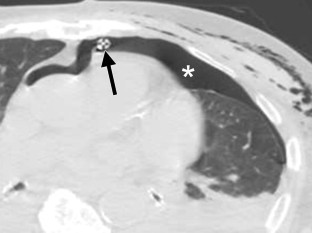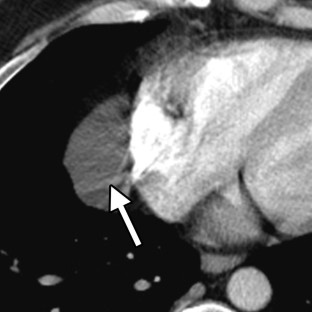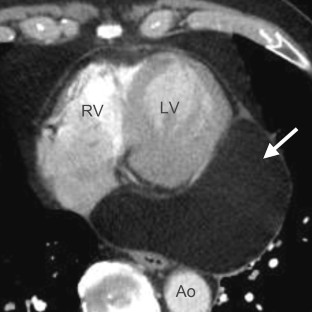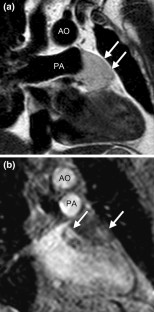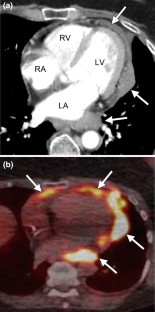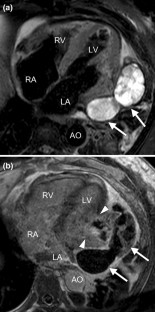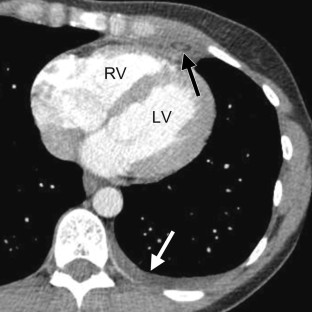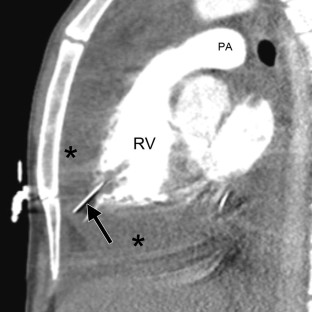 References
1.

Levy-Ravetch M, Auh YH, Rubenstein WA, Whalen JP, Kazam E (1985) CT of the pericardial recesses. AJR Am J Roentgenol 144(4):707–714

2.

Zhou J, Chen Y, Zhang Y et al (2019) Epicardial fat volume improves the prediction of obstructive coronary artery disease above traditional risk factors and coronary calcium score. Circ Cardiovasc Imaging 12(1):e008002

3.

Groell R, Schaffler GJ, Rienmueller R (1999) Pericardial sinuses and recesses: findings at electrocardiographically triggered electron-beam CT. Radiology 212(1):69–73

4.

Shroff GS, Boonsirikamchai P, Viswanathan C, Godoy MC, Marom EM, Truong MT (2014) Differentiating pericardial recesses from mediastinal adenopathy: potential pitfalls in oncological imaging. Clin Radiol 69(3):307–314

5.

Broderick LS, Brooks GN, Kuhlman JE (2005) Anatomic pitfalls of the heart and pericardium. Radiographics 25(2):441–553

6.

Truong MT, Erasmus JJ, Gladish GW et al (2003) Anatomy of pericardial recesses on multidetector CT: implications for oncologic imaging. AJR Am J Roentgenol 181(4):1109–1113

7.

Adler Y, Charron P, Imazio M et al (2015) 2015 ESC Guidelines for the diagnosis and management of pericardial diseases: The Task Force for the Diagnosis and Management of Pericardial Diseases of the European Society of Cardiology (ESC)Endorsed by: The European Association for Cardio-Thoracic Surgery (EACTS). Eur Heart J 36(42):2921–2964

8.

Klein AL, Abbara S, Agler DA et al (2013) American Society of Echocardiography clinical recommendations for multimodality cardiovascular imaging of patients with pericardial disease: endorsed by the Society for Cardiovascular Magnetic Resonance and Society of Cardiovascular Computed Tomography. J Am Soc Echocardiogr 26(9):965–1012.e15

9.

Wang ZJ, Reddy GP, Gotway MB, Yeh BM, Hetts SW, Higgins CB (2003) CT and MR imaging of pericardial disease. Radiographics 23:S167–S180

10.

Hoey ET, Shahid M, Watkin RW (2016) Computed tomography and magnetic resonance imaging evaluation of pericardial disease. Quant Imaging Med Surg 6(3):274–284

11.

Peebles CR, Shambrook JS, Harden SP (2011) Pericardial disease-anatomy and function. Br J Radiol 84(3):S324–S337

12.

Bogaert J, Francone M (2009) Cardiovascular magnetic resonance in pericardial diseases. J Cardiovasc Magn Reson 11:14

13.

Rajiah P (2011) Cardiac MRI: part 2, pericardial diseases. AJR Am J Roentgenol 197(4):W621–634

14.

Kligerman S (2019) Imaging of pericardial disease. Radiol Clin N Am 57(1):179–199

15.

Chang SA, Choi JY, Kim EK et al (2017) [(18) F] fluorodeoxyglucose PET/CT predicts response to steroid therapy in constrictive pericarditis. J Am Coll Cardiol 69(6):750–752

16.

Askew JW, Christenson SD (2008) Abnormalities on cardiac planar projection and tomographic images: focus on pericardial effusions. Int J Cardiol 127(2):266–268

17.

Restrepo CS, Gutierrez FR, Marmol-Velez JA, Ocazionez D, Martinez-Jimenez S (2012) Imaging patients with cardiac trauma. Radiographics 32(3):633–649

18.

Chaturvedi A, Vargas D, Ocazionez D (2018) CT for evaluation of acute pericardial emergencies in the ED. Emerg Radiol 25(3):321–328

19.

Sigawy C, Apter S, Vine J, Grossman E (2015) Spontaneous hemopericardium in a patient receiving apixaban therapy: first case report. Pharmacotherapy 35(7):e115–117

20.

Ali SM, Mba BI, Ciftci FD, Ali AS (2016) Bleeding heart: a case of spontaneous hemopericardium and tamponade in a hyperthyroid patient on warfarin. BMJ Case Rep 2016:bcr2016215731

21.

Oladiran O, Segal J, Nwosu I, Nazir S (2018) A rare case of spontaneous cardiac tamponade induced by concomitant use of rivaroxaban and amiodarone. Case Rep Cardiol 2018:1650716

22.

Bastida JM, Cano-Mozo MT, Lopez-Cadenas F et al (2017) Hemorrhagic pericardial effusion as the debut of acquired hemophilia in a chronic lymphocytic leukemia patient: a case report, and a review of acquired hemophilia A-related hematological malignancies. Medicine 96(47):e8669

23.

Auer J, Kypta A, Silye R, Berent R (2016) Spontaneous hemopericardium: the wolf in sheep's clothing or the 'invisible' catastrophy. Eur Heart J 17(6):704

24.

Bogaert J, Francone M (2013) Pericardial disease: value of CT and MR imaging. Radiology 267(2):340–356

25.

Saranteas T, Mavrogenis AF, Mandila C, Poularas J, Panou F (2017) Ultrasound in cardiac trauma. J Crit Care 38:144–151

26.

Co SJ, Yong-Hing CJ, Galea-Soler S et al (2011) Role of imaging in penetrating and blunt traumatic injury to the heart. Radiographics 31(4):E101–E115

27.

Chen JT, Putman CE, Hedlund LW, Dahmash NS, Roberts L (1982) Widening of the subcarinal angle by pericardial effusion. AJR Am J Roentgenol 139(5):883–887

28.

Carsky EW, Mauceri RA, Azimi F (1980) The epicardial fat pad sign: analysis of frontal and lateral chest radiographs in patients with pericardial effusion. Radiology 137(2):303–308

29.

Çullu N, Kalemci S, Karakaş Ö et al (2014) Efficacy of CT in diagnosis of transudates and exudates in patients with pleural effusion. Diagn Interv Radiol 20(2):116–120

30.

Cummings KW, Green D, Johnson WR, Javidan-Nejad C, Bhalla S (2016) Imaging of pericardial diseases. Semin Ultrasound CT MR 37(3):238–254

31.

Sun JS, Park KJ, Kang DK (2010) CT findings in patients with pericardial effusion: differentiation of malignant and benign disease. AJR Am J Roentgenol 194(6):W489–494

32.

Hammer MM, Raptis CA, Javidan-Nejad C, Bhalla S (2014) Accuracy of computed tomography findings in acute pericarditis. Acta Radiol 55(10):1197–1202

33.

Verhaert D, Gabriel RS, Johnston D, Lytle BW, Desai MY, Klein AL (2010) The role of multimodality imaging in the management of pericardial disease. Circ Cardiovasc Imaging 3(3):333–343

34.

Imazio M, Brucato A, Cemin R et al (2013) A randomized trial of colchicine for acute pericarditis. N Engl J Med 369(16):1522–1528

35.

Welch TD (2018) Constrictive pericarditis: diagnosis, management and clinical outcomes. Heart 104(9):725–731

36.

MacGregor JH, Chen JT, Chiles C, Kier R, Godwin JD, Ravin CE (1987) The radiographic distinction between pericardial and myocardial calcifications. AJR Am J Roentgenol 148(4):675–677

37.

O'Leary SM, Williams PL, Williams MP et al (2010) Imaging the pericardium: appearances on ECG-gated 64-detector row cardiac computed tomography. Br J Radiol 83(987):194–205

38.

Yared K, Baggish AL, Picard MH, Hoffmann U, Hung J (2010) Multimodality imaging of pericardial diseases. JACC Cardiovasc Imaging 3(6):650–660

39.

Oyama N, Oyama N, Komuro K, Nambu T, Manning WJ, Miyasaka K (2004) Computed tomography and magnetic resonance imaging of the pericardium: anatomy and pathology. Magn Reson Med Sci 3(3):145–152

40.

Masui T, Finck S, Higgins CB (1992) Constrictive pericarditis and restrictive cardiomyopathy: evaluation with MR imaging. Radiology 182(2):369–373

41.

Giorgi B, Mollet NR, Dymarkowski S, Rademakers FE, Bogaert J (2003) Clinically suspected constrictive pericarditis: MR imaging assessment of ventricular septal motion and configuration in patients and healthy subjects. Radiology 228(2):417–424

42.

Kojima S, Yamada N, Goto Y (1999) Diagnosis of constrictive pericarditis by tagged cine magnetic resonance imaging. N Engl J Med 341(5):373–374

43.

Appleton C, Gillam L, Koulogiannis K (2017) Cardiac Tamponade. Cardiol Clin 35(4):525–537

44.

Misselt AJ, Harris SR, Glockner J, Feng D, Syed IS, Araoz PA (2008) MR imaging of the pericardium. Magn Reson Imaging Clin N Am 16(2):185–199

45.

Restrepo CS, Lemos DF, Lemos JA et al (2007) Imaging findings in cardiac tamponade with emphasis on CT. Radiographics 27(6):1595–1610

46.

Bejvan SM, Godwin JD (1996) Pneumomediastinum: old signs and new signs. AJR Am J Roentgenol 166(5):1041–1048

47.

Zylak CM, Standen JR, Barnes GR, Zylak CJ (2000) Pneumomediastinum revisited. Radiographics 20(4):1043–1057

48.

Mirvis SE, Indeck M, Schorr RM, Diaconis JN (1986) Posttraumatic tension pneumopericardium: the "small heart" sign. Radiology 158(3):663–669

49.

Lindenmann J, Matzi V, Neuboeck N et al (2010) Traumatic pericardial rupture with cardiac herniation. Ann Thorac Surg 89(6):2028–2030

50.

Chughtai T, Chiavaras MM, Sharkey P, Shulman H, Miller HA (2008) Pericardial rupture with cardiac herniation. Can J Surg 51(5):E101–102

51.

Witkowski Z, Lasek J, Wujtewicz M, Stasiak M, Marks W, Kawecka A (2005) Pericardiodiaphragmatic rupture and cardiac herniation after multiple blunt trauma: diagnostic and therapeutic difficulties. J Thorac Cardiovasc Surg 130(6):e1–2

52.

Nassiri N, Yu A, Statkus N, Gosselin M (2009) Imaging of cardiac herniation in traumatic pericardial rupture. J Thorac Imaging 24(1):69–72

53.

Adams A, Fotiadis N, Chin JY, Sapsford W, Brohi K (2012) A pictorial review of traumatic pericardial injuries. Insights Imaging 3(4):307–311

54.

Verma N, Robinson JD, Gunn ML (2018) Pericardial rupture and cardiac herniation in blunt trauma. Radiol Case Rep 13(3):573–575

55.

Maki DD, Sehgal M, Kricun ME, Gefter WB (1999) Spontaneous tension pneumopericardium complicating staphylococcal pneumonia. J Thorac Imaging 14(3):215–217

56.

Muller NL, Miller RR, Ostrow DN, Nelems B, Vickars LM (1987) Tension pneumopericardium: an unusual manifestation of invasive pulmonary aspergillosis. AJR Am J Roentgenol 148(4):678–680

57.

Bennett JA, Haramati LB (2000) CT of bronchopericardial fistula: an unusual complication of multidrug-resistant tuberculosis in HIV infection. AJR Am J Roentgenol 175(3):819–820

58.

Miller JM, Sukov RJ (2015) Case 222: pericardioesophageal fistula after cardiac radiofrequency ablation. Radiology 277(1):298–302

59.

Wu K, You Q, He SJ, Mo HL (2014) Angiographic and interventional management for a esophagopericardial fistula. Cardiovasc Intervent Radiol 37(1):247–250

60.

Bunch TJ, Nelson J, Foley T et al (2006) Temporary esophageal stenting allows healing of esophageal perforations following atrial fibrillation ablation procedures. J Cardiovasc Electrophysiol 17(4):435–439

61.

Lages J, Oliveira CC, Lacerda C (2018) Pneumopericardium due to bronchopericardial fistula in a patient with lung cancer. BMJ Case Rep. https://doi.org/10.1136/bcr-2018-226939

62.

Arab AA, Kattan MA, Alyafi WA, Alhashemi JA (2011) Broncho-pleuropericardial fistula complicating staphylococcal sepsis. Saudi J Anaesth 5(4):434–437

63.

Nolan RL, McAdams HP (1999) Bronchopericardial fistula after placement of an automatic implantable cardioverter defibrillator: radiographic and CT findings. AJR Am J Roentgenol 172(2):365–368

64.

Wattez H, Bellier J, Akkad R, Porte H (2013) Bronchopericardial fistula after a pulmonary resection. Ann Thorac Surg 95(3):1099

65.

Mathuria N, Buch E, Shivkumar K (2012) Pleuropericardial fistula formation after prior epicardial catheter ablation for ventricular tachycardia. Circ Arrhythm Electrophysiol 5(1):e18–19

66.

Parmar YJ, Shah AB, Poon M, Kronzon I (2017) Congenital abnormalities of the pericardium. Cardiol Clin 35(4):601–614

67.

Jeung MY, Gasser B, Gangi A et al (2002) Imaging of cystic masses of the mediastinum. Radiographics 22:S79–93

68.

Juanpere S, Cañete N, Ortuño P, Martínez S, Sanchez G, Bernado L (2013) A diagnostic approach to the mediastinal masses. Insights Imaging 4(1):29–52

69.

van Beek EJ, Stolpen AH, Khanna G, Thompson BH (2007) CT and MRI of pericardial and cardiac neoplastic disease. Cancer Imaging 7:19–26

70.

Restrepo CS, Vargas D, Ocazionez D, Martinez-Jimenez S, Betancourt Cuellar SL, Gutierrez FR (2013) Primary pericardial tumors. Radiographics 33(6):1613–1630

71.

Pineda V, Caceres J, Andreu J, Vilar J, Domingo ML (2005) Epipericardial fat necrosis: radiologic diagnosis and follow-up. AJR Am J Roentgenol 185(5):1234–1236

72.

Actis Dato GM, Arslanian A, Di Marzio P, Filosso PL, Ruffini E (2003) Posttraumatic and iatrogenic foreign bodies in the heart: report of fourteen cases and review of the literature. J Thorac Cardiovasc Surg 126(2):408–414
Ethics declarations
Conflict of interest
The authors have no conflicts of interests or financial relations to disclose.
Ethical approval
The manuscript does not contain clinical studies or patient's data. The authors comply with international, national and institutional ethical standards.
Additional information
Publisher's Note
Springer Nature remains neutral with regard to jurisdictional claims in published maps and institutional affiliations.
About this article
Cite this article
Fadl, S.A., Nasrullah, A., Harris, A. et al. Comprehensive review of pericardial diseases using different imaging modalities. Int J Cardiovasc Imaging (2020). https://doi.org/10.1007/s10554-020-01784-x
Received:

Accepted:

Published:
Keywords
Pericarditis

Constrictive pericarditis

Pericardial tamponade

Hemopericardium

Pneumopericardium

Pericardial fistula