Abstract
Cardiac myxomas accompanied by multiple embolic complications in cerebral and visceral arteries have been well documented in scientific literature. However, cerebral artery aneurysms have rarely been reported as a possible embolic complication of myxomas. This study describes a patient who had multiple episodes of cerebral infarctions and was found to have left atrial myxoma with old renal infarction as well as cerebral and coronary artery aneurysms. This is the first case report of coronary artery aneurysms associated with cardiac myxoma.
This is a preview of subscription content, log in to check access.
Access options
Buy single article
Instant unlimited access to the full article PDF.
US$ 39.95
Price includes VAT for USA
Subscribe to journal
Immediate online access to all issues from 2019. Subscription will auto renew annually.
US$ 99
This is the net price. Taxes to be calculated in checkout.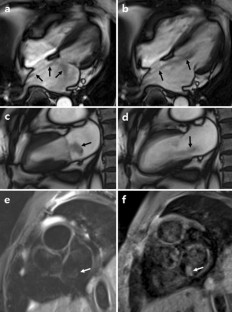 References
1.

Stollberger C, Finsterer J (2008) Patients with cardiac myxoma require surveillance for myxoma-related cerebral aneurysms. Eur J Neurol 15:e110–e111

2.

Sabolek M, Bachus-Banaschak K, Bachus R, Arnold G, Storch A (2005) Multiple cerebral aneurysms as delayed complication of left cardiac myxoma: a case report and review. Acta Neurol Scand 111:345–350

3.

Kvitting JP, Engvall J, Broqvist M, Franzen S, Andersson M, Ohlsson U, Nielsen NE (2008) Recurrence of myxoma in the left ventricle with concurrent cerebral fusiform aneurysms after previous atrial myxoma surgery. J Thorac Cardiovasc Surg 135:1172–1173

4.

Blanc JL, Guillet G, Vandermarq P, Neau JP (2008) Multiple intra-abdominal and cerebral aneurysms several years after resection of bilateral atrial myxomas in a patient with Carney syndrome. Arch Neurol 65:1536–1537

5.

Ryou KS, Lee SH, Park SH, Park J, Hwang SK, Hamm IS (2008) Multiple fusiform myxomatous cerebral aneurysms in a patient with Carney complex. J Neurosurg 109:318–320
Electronic supplementary material
Below is the link to the electronic supplementary material.
Supplementary material 1 Four-chamber cine MR image (true FISP, TR/TE = 3/1.6 ms, flip angle = 87° appropriately demonstrates a highly mobile elongated mass attached to the interatrial septum. (MPG 312 kb)
Supplementary material 2 Two-chamber cine MR image of the left ventricle (true FISP, TR/TE = 3/1.6 ms, flip angle = 87°) appropriately demonstrates a highly mobile elongated mass attached to the interatrial septum. (MPG 312 kb)
About this article
Cite this article
Kim, H., Park, E., Lee, W. et al. Multiple cerebral and coronary aneurysms in a patient with left atrial myxoma. Int J Cardiovasc Imaging 28, 129–132 (2012). https://doi.org/10.1007/s10554-012-0140-3
Received:

Accepted:

Published:

Issue Date:
Keywords
Coronary aneurysm

Cerebral aneurysm

Myxoma

Emboli

Cardiac magnetic resonance imaging