Abstract
Reliable long-term cell culture in microfluidic system is limited by air bubble formation and accumulation. In this study, we developed a bubble removal system capable of both trapping and discharging air bubbles in a consistent and reliable manner. Combined with PDMS (Polydimethylsiloxane) hydrophilic surface treatment and vacuum filling, a microfluidic perifusion system equipped with the bubble trap was successfully applied for long-term culture of mouse pancreatic islets with no bubble formation and no flow interruption. In addition to demonstrating normal cell viability and islet morphology, post-cultured islets exhibited normal insulin secretion kinetics, intracellular calcium signaling, and changes in mitochondrial potentials in response to glucose challenge. This design could be easily adapted by other microfluidic systems due to its simple design, ease of fabrication, and portability.
This is a preview of subscription content, log in to check access.
Access options
Buy single article
Instant unlimited access to the full article PDF.
US$ 39.95
Price includes VAT for USA
Subscribe to journal
Immediate online access to all issues from 2019. Subscription will auto renew annually.
US$ 99
This is the net price. Taxes to be calculated in checkout.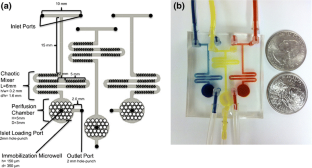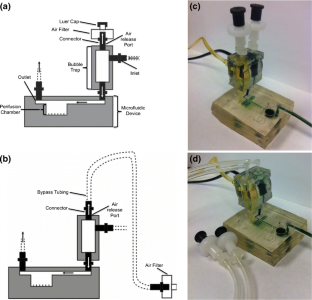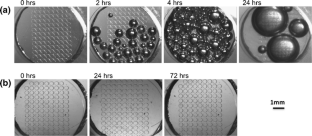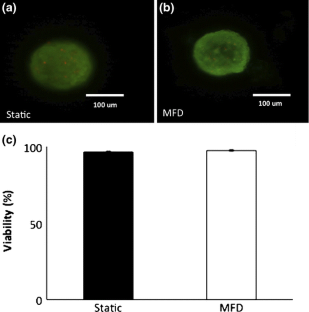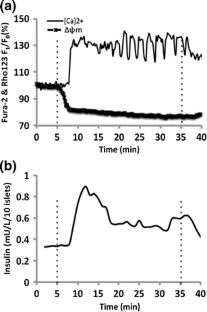 References
A.F. Adewola, D. Lee, et al., Biomed. Microdevices. 12, (2010)

J.F. Dishinger, R.T. Kennedy, Anal. Chem. 79, (2007)

C.J. Easley, J.V. Rocheleau, et al., Anal. Chem. 81, (2009)

J. El-Ali, S. Gaudet, et al., Anal. Chem. 77, (2005)

J.M. Gordillo, A. Sevilla, et al., Phys. Rev. Lett. 95, (2005)

J.C. Henquin, M. Nenquin, et al., Diabetes. 55, (2006)

J.H. Kang, Y.C. Kim, et al., Lab. Chip. 8, (2008)

D. Lee, Y. Wang, et al., Biomed. Microdevices. (2011)

J.S. Mohammed, Y. Wang, et al., Lab. Chip. 9, (2009)

J. Monahan, A.A. Gewirth, et al., Anal. Chem. 73, (2001)

M. Prakash, N. Gershenfeld, Science. 315, (2007)

C. Ricordi, D.W. Gray, et al., Acta. Diabetol. Lat. 27, (1990)

M.G. Roper, J.G. Shackman, et al., Anal. Chem. 75, (2003)

J.G. Shackman, G.M. Dahlgren, et al., Lab. Chip. 5, (2005)

A.M. Skelley, J. Voldman, Lab. Chip. 8, (2008)

A.D. Stroock, S.K. Dertinger, et al., Science. 295, (2002)

J.H. Sung, M.L. Shuler, Biomed. Microdevices. 11, (2009)

Y. Wang, J.F. Lo, et al., Bioanalysis. 2, (2010)

J.H. Xu, S.W. Li, et al., Langmuir. 24, (2008)

W. Zheng, Z. Wang, et al., Lab. Chip. 10, (2010)
Acknowledgement
This work was supported in part by the NIH R01 DK091526 (JO, YW, and DE) and a startup grant by the University of Illinois at Chicago College of Medicine (J.O) and the Chicago Diabetes Project (CDP). We would also like to thank the CDP summer internship students who played a role in this study: Laura Gotaas, Weston Terrasse, Daniela Girotti, Jason Ross, and Amanda Zhou.
Additional information
Yong Wang and Dongyoung Lee equal contribution
Electronic supplementary material
Below is the link to the electronic supplementary material.
About this article
Cite this article
Wang, Y., Lee, D., Zhang, L. et al. Systematic prevention of bubble formation and accumulation for long-term culture of pancreatic islet cells in microfluidic device. Biomed Microdevices 14, 419–426 (2012). https://doi.org/10.1007/s10544-011-9618-3
Keywords
Microfluidics

Air bubble

Bubble trap

Islets of langerhans

β-cells

Cell culture