Abstract
We evaluated the effectiveness of the Alcohol Use Disorder Identification Test (AUDIT) in screening for alcohol use disorder (AUD) among 500 men and women seeking HIV testing. Receiver operating characteristic (ROC) curve analysis was used to determine the utility of the AUDIT in discriminating between AUD caseness and non-caseness. For men, a cut-off score of 10 on the AUDIT predicted AUD with 81% sensitivity and 77% specificity. For women, a cut-off score of 7 yielded optimal sensitivity (82%) and specificity (82%). For men, the AUDIT yielded a positive predictive value (PPV) of 49% and a negative predictive value (NPV) of 94%; for women the PPV and NPV were 49 and 96%, respectively. While the AUDIT can be used to rapidly screen large numbers of men and women seeking HIV testing, the instrument's low PPV indicates that individuals who screen positive may need to undergo further evaluation to detect cases of AUD.
This is a preview of subscription content, log in to check access.
Access options
Buy single article
Instant unlimited access to the full article PDF.
US$ 39.95
Price includes VAT for USA
Subscribe to journal
Immediate online access to all issues from 2019. Subscription will auto renew annually.
US$ 99
This is the net price. Taxes to be calculated in checkout.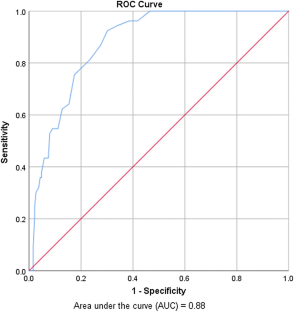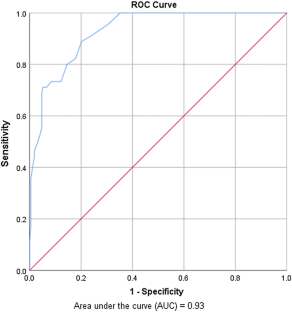 References
1.

Parry CD, Tomlinson M, Bryant K, Rotherham-Borus MJ. Fresh perspectives on the alcohol and HIV Nexus: a call for action in an era of increased opportunities and challenges. AIDS Behav. 2017;21(Suppl 2):121–5. https://doi.org/10.1007/s10461-017-1917-0.

2.

Siddiqi K, Siddiqi N. Treatment of common mental disorders in primary care in low-and middle-income countries. Trans R Soc Trop Med Hyg. 2007;101(10):957–8. https://doi.org/10.1016/j.trstmh.2007.04.006.

3.

Lusskin SI, Pundiak TM, Habib SM. Perinatal depression: hiding in plain sight. Can J Psychiatry. 2007;52(8):479–88.

4.

World Health Organization. Alcohol. https://www.who.int/news-room/fact-sheets/detail/alcohol (2018). Accessed 13 Dec 2019.

5.

Kalichman SC, Simbayi LC, Kaufman M, Cain D, Jooste S. Alcohol use and sexual risks for HIV/AIDS in sub-Saharan Africa: systematic review of empirical findings. Prev Sci. 2007;8(2):141. https://doi.org/10.1007/s11121-006-0061-2.

6.

Wandera B, Tumwesigye NM, Nankabirwa JI, et al. Alcohol consumption among HIV-infected persons in a large urban HIV clinic in Kampala Uganda: a constellation of harmful behaviors. PLoS ONE. 2015;10(5):e0126236. https://doi.org/10.1371/journal.pone.0126236.

7.

Halverson J, Chan CH. Screening for psychiatric disorders in primary care. WMJ-MADISON-. 2004;103:46–51.

8.

Coyne JC, Thompson R, Palmer SC, Kagee A, Maunsell E. Should we screen for depression? Caveats and potential pitfalls. Appl Prev Psychol. 2000;9(2):101–21. https://doi.org/10.1016/S0962-1849(00)80009-8.

9.

Zou KH, Liu A, Bandos AI, Ohno-Machado L, Rockette HE. Statistical evaluation of diagnostic performance: topics in ROC analysis. Baca Raton: Chapman and Hall/CRC; 2016.

10.

First MB, Williams JB, Karg RS, Spitzer RL. Structured clinical interview for DSM-5—research version (SCID-5 for DSM-5, research version; SCID-5-RV). Arlington, VA: American Psychiatric Association; 2015. p. 1–94.

11.

Parikh R, Mathai A, Parikh S, Sekhar GC, Thomas R. Understanding and using sensitivity, specificity and predictive values. Indian J Ophthalmol. 2008;56(1):45. https://doi.org/10.4103/0301-4738.37595.

12.

Wong HB, Lim GH. Measures of diagnostic accuracy: sensitivity, specificity, PPV and NPV. Proc Singap Healthc. 2011;20(4):316–8.

13.

Hagman BT. Performance of the AUDIT in detecting DSM-5 alcohol use disorders in college students. Subst Use Misuse. 2016;51(11):1521–8. https://doi.org/10.1080/10826084.2016.1188949.

14.

Myer L, Smit J, Roux LL, Parker S, Stein DJ, Seedat S. Common mental disorders among HIV-infected individuals in South Africa: prevalence, predictors, and validation of brief psychiatric rating scales. AIDS Patient Care STDS. 2008;22(2):147–58. https://doi.org/10.1089/apc.2007.0102.

15.

Farley J, Miller E, Zamani A, et al. Screening for hazardous alcohol use and depressive symptomatology among HIV-infected patients in Nigeria: prevalence, predictors, and association with adherence. J Int Assoc Phys AIDS Care (Chic). 2010;9(4):218–26. https://doi.org/10.1177/1545109710371133.

16.

Pilowsky DJ, Wu LT. Screening for alcohol and drug use disorders among adults in primary care: a review. Subst Abuse Rehabil. 2012;3:25. https://doi.org/10.2147/SAR.S30057.

17.

Chishinga N, Kinyanda E, Weiss HA, Patel V, Ayles H, Seedat S. Validation of brief screening tools for depressive and alcohol use disorders among TB and HIV patients in primary care in Zambia. BMC Psychiatry. 2011;11(1):75. https://doi.org/10.1186/1471-244X-11-75.

18.

Neumann T, Neuner B, Gentilello LM, et al. Gender differences in the performance of a computerized version of the alcohol use disorders identification test in subcritically injured patients who are admitted to the emergency department. Alcohol Clin Exp Res. 2004;28(11):1693–701.

19.

Egbe CO, Dakum PS, Ekong E, Kohrt BA, Minto JG, Ticao CJ. Depression, suicidality, and alcohol use disorder among people living with HIV/AIDS in Nigeria. BMC Public Health. 2017;17(1):542. https://doi.org/10.1186/s12889-017-4467-5.

20.

Shittu RO, Issa BA, Olanrewaju GT, et al. Prevalence and correlates of depressive disorders among people living with HIV/AIDS. North Central Nigeria. J AIDS Clin Res. 2013;4(11):251. https://doi.org/10.4172/2155-6113.1000251.

21.

Kader R, Seedat S, Govender R, Koch JR, Parry CD. Hazardous and harmful use of alcohol and/or other drugs and health status among South African patients attending HIV clinics. AIDS Behav. 2014;18(3):525–34. https://doi.org/10.1007/s10461-013-0587-9.

22.

Morojele NK, Kachieng'a MA, Nkoko MA, et al. Perceived effects of alcohol use on sexual encounters among adults in South Africa. Afr J Drug Alcohol Stud. 2004;3(1):1–20.

23.

Andersson LM, Twum-Antwi A, Staland-Nyman C, van Rooyen D. Prevalence and socioeconomic characteristics of alcohol disorders among men and women in the Eastern Cape Province, South Africa. Health Soc Care Community. 2018;26(1):e143–53. https://doi.org/10.1111/hsc.12487.

24.

Olley BO, Gxamza F, Seedat S, et al. Psychopathology and coping in recently diagnosed HIV/AIDS patients-the role of gender. S Afr Med J. 2003;93(12):928–31.

25.

Mayston R, Patel V, Abas M, et al. Determinants of common mental disorder, alcohol use disorder and cognitive morbidity among people coming for HIV testing in Goa, India. Trop Med Int Health. 2015;20(3):397–406. https://doi.org/10.1111/tmi.12435.

26.

Shear MK, Greeno C, Kang J, et al. Diagnosis of nonpsychotic patients in community clinics. Am J Psychiatry. 2000;157(4):581–7.

27.

Steiner JL, Tebes JK, Sledge WH, Walker ML. A comparison of the Structured Clinical Interview for DSM-III—R and clinical diagnoses. J Nerv Ment Dis. 1995;183(6):365–9.

28.

Berger-Greenstein JA, Cuevas CA, Brady SM, Trezza G, Richardson MA, Keane TM. Major depression in patients with HIV/AIDS and substance abuse. AIDS Patient Care STDS. 2007;21(12):942–55. https://doi.org/10.1089/apc.2006.0153.

29.

Babor TF, Higgins-Biddle JC, Saunders JB, Monteiro MG. The alcohol use disorders identification test: guidelines for use in primary care. 2nd ed. Geneva: World Health Organization, Department of Mental Health and Substance Dependence; 2002.

30.

Peltzer K, Naidoo P, Louw J, et al. Screening and brief interventions for hazardous and harmful alcohol use among patients with active tuberculosis attending primary public care clinics in South Africa: results from a cluster randomized controlled trial. BMC Public Health. 2013;13(1):699. https://doi.org/10.1186/1471-2458-13-699.

31.

Aalto M, Alho H, Halme JT, Seppä K. AUDIT and its abbreviated versions in detecting heavy and binge drinking in a general population survey. Drug Alcohol Depend. 2009;103(1–2):25–9. https://doi.org/10.1016/j.drugalcdep.2009.02.013.

32.

Pradhan B, Chappuis F, Baral D, et al. The alcohol use disorders identification test (AUDIT): validation of a Nepali version for the detection of alcohol use disorders and hazardous drinking in medical settings. Subst Abuse Treat Prev Policy. 2012;7(1):42. https://doi.org/10.1186/1747-597X-7-42.

33.

Moussas G, Dadouti G, Douzenis A, et al. The alcohol use disorders identification test (AUDIT): reliability and validity of the Greek version. Ann Gen Psychiatry. 2009;8(1):11. https://doi.org/10.1186/1744-859X-8-11.

34.

Kaarne T, Aalto M, Kuokkanen M, SeppÄ K. AUDIT- C, AUDIT- 3 and AUDIT-QF in screening risky drinking among Finnish occupational health-care patients. Drug Alcohol Rev. 2010;29(5):563–7. https://doi.org/10.1111/j.1465-3362.2010.00172.x.

35.

Saunders JB, Aasland OG, Babor TF, De la Fuente JR, Grant M. Development of the alcohol use disorders identification test (AUDIT): WHO collaborative project on early detection of persons with harmful alcohol consumption- II. Addiction. 1993;88(6):791–804.

36.

Peltzer K, Davids A, Njuho P. Alcohol use and problem drinking in South Africa: findings from a national population-based survey. Afr J Psychiatry (Johannesbg). 2011;14(1):30–7. https://doi.org/10.4314/ajpsy.v14i1.65466.

37.

Freeborn DK, Polen MR, Hollis JF, Senft RA. Screening and brief intervention for hazardous drinking in an HMO: effects on medical care utilization. J Behav Health Serv Res. 2000;27(4):446–53.

38.

de Meneses-Gaya C, Zuardi AW, Loureiro SR, Crippa JA. Alcohol use disorders identification test (AUDIT): an updated systematic review of psychometric properties. Psychol Neurosci. 2009;2(1):83–97.

39.

Reinert DF, Allen JP. The alcohol use disorders identification test (AUDIT): a review of recent research. Alcohol Clin Exp Res. 2002;26(2):272–9.

40.

IBM Corp. IBM SPSS Statistics for Windows, Version 24.0. Armonk, NY: IBM Corp; 2016.

41.

Schafer JL. Multiple imputation: a primer. Stat Methods Med Res. 1999;8(1):3–15.

42.

Swets JA. Measuring the accuracy of diagnostic systems. Science. 1988;240(4857):1285–93.

43.

Kagee A, Saal W, Bantjes J. The relationship between symptoms of common mental disorders and drug and alcohol misuse among persons seeking an HIV test. AIDS Care. 2018;30(2):219–23. https://doi.org/10.1080/09540121.2017.1361510.

44.

Eack SM, Singer JB, Greeno CG. Screening for anxiety and depression in community mental health: the beck anxiety and depression inventories. Community Ment Health J. 2008;44(6):465–74. https://doi.org/10.1007/s10597-008-9150-y.
Ethics declarations
Conflicts of interest
The authors declare that they have no conflict of interest.
Human and Animal Rights
All procedures performed in studies involving human participants were in accordance with the ethical standards of the institutional and/or national research committee and with the 1964 Helsinki declaration and its later amendments or comparable ethical standards.
Informed Consent
Informed consent was obtained from all individual participants included in the study.
Additional information
Publisher's Note
Springer Nature remains neutral with regard to jurisdictional claims in published maps and institutional affiliations.
About this article
Cite this article
Saal, W., Kagee, A. & Bantjes, J. Gender Differences in the Utility of the Alcohol Use Disorder Identification Test in Screening for Alcohol Use Disorder Among HIV Test Seekers in South Africa. AIDS Behav (2020) doi:10.1007/s10461-019-02772-6
Keywords
Alcohol use disorder

Receiver operating characteristic curve analysis

Optimal cut-off score

HIV testing