Abstract
Some transgender men who have sex with men (trans MSM) are vulnerable to HIV infection and face stigma from sexual partners. We evaluated a brief 4-item measure of gender non-affirmation from cisgender male partners. A non-probability sample of American trans MSM (n = 843) reporting past 6-month sexual contact with a cisgender male completed a cross-sectional survey. Psychometric analyses assessed the scale and modeled HIV risk associations. Overall, 78% experienced past 6-month gender non-affirmation from cisgender male partners. The scale demonstrated good reliability (α = 0.78). Convergent validity was supported in associations with psychological distress and anxiety (p < 0.05). Lower frequency of cisgender male partner stigma was associated with increased odds of past 6-month HIV testing and decreased odds of past 6-month condomless receptive sex (all p < 0.01). The gender non-affirmation from cisgender male sexual partners scale found negative associations with protective health behaviors and can be used to better understand the context of trans MSM risk behavior.
This is a preview of subscription content, log in to check access.
Access options
Buy single article
Instant unlimited access to the full article PDF.
US$ 39.95
Price includes VAT for USA
Subscribe to journal
Immediate online access to all issues from 2019. Subscription will auto renew annually.
US$ 99
This is the net price. Taxes to be calculated in checkout.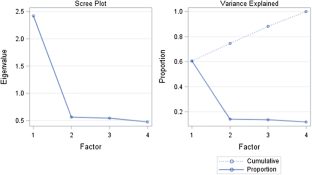 References
1.

Centers for Disease Control and Prevention (CDC). HIV Surveillance Report, 2016, vol. 28. November 2017; http://www.cdc.gov/hiv/library/reports/hiv-surveillance.html. Accessed 10 Nov 2018.

2.

Centers for Disease Control and Prevention (CDC). Estimated HIV incidence and prevalence in the United States, 2010–2015. HIV Surveillance Supplemental Report 2018. http://www.cdc.gov/hiv/library/reports/hiv-surveillance.html. Accessed 11 Nov 2018.

3.

Poteat T, Scheim A, Xavier J, Reisner S, Baral S. Global epidemiology of HIV Infection and related syndemics affecting transgender people. J Acquir Immune Defic Syndr. 2016;72(Suppl 3):S210–9.

4.

Bauer GR, Redman N, Bradley K, Scheim AI. Sexual health of trans men who are gay, bisexual, or who have sex with men: results from Ontario, Canada. Int J Transgend. 2013;14(2):66–74.

5.

Scheim AI, Santos GM, Arreola S, et al. Inequities in access to HIV prevention services for transgender men: results of a global survey of men who have sex with men. J Int AIDS Soc. 2016;19(3 Suppl 2):20779.

6.

Reisner SL, Murchison GR. A global research synthesis of HIV and STI biobehavioural risks in female-to-male transgender adults. Glob Public Health. 2016;11:1–22.

7.

Stephenson R, Riley E, Rogers E, et al. The sexual health of transgender men: a scoping review. J Sex Res. 2017;54(4–5):424–45.

8.

Becasen JS, Denard CL, Mullins MM, Higa DH, Sipe TA. Estimating the prevalence of HIV and sexual behaviors among the US transgender population: a systematic review and meta-analysis, 2006–2017. Am J Public Health. 2018;109:e1–8.

9.

Pitasi MA, Oraka E, Clark H, Town M, DiNenno EA. HIV testing among transgender women and Men—27 States and Guam, 2014–2015. MMWR Morb Mortal Wkly Rep. 2017;66(33):883–7.

10.

Hendricks ML, Testa RJ. A conceptual framework for clinical work with transgender and gender nonconforming clients: an adaptation of the Minority Stress Model. Prof Psychol. 2012;43(5):460–7.

11.

Sevelius JM. Gender affirmation: a framework for conceptualizing risk behavior among transgender women of color. Sex Roles. 2013;68(11–12):675–89.

12.

Reisner SL, White Hughto JM, Pardee D, Sevelius J. Syndemics and gender affirmation: HIV sexual risk in female-to-male trans masculine adults reporting sexual contact with cisgender males. Int J STD AIDS. 2015;27:955–66.

13.

Reisner SL, Radix A, Deutsch MB. Integrated and gender-affirming transgender clinical care and research. J Acquir Immune Defic Syndr. 2016;72(Suppl 3):S235–42.

14.

Goffman E. Stigma: notes on the management of spoiled identity. Englewood Cliffs: Prentice Hall; 1963.

15.

Link BG, Phelan JC. Conceptualizing stigma. Ann Rev Sociol. 2001;27:363–85.

16.

Sevelius J. "There's no pamphlet for the kind of sex I have": hIV-related risk factors and protective behaviors among transgender men who have sex with nontransgender men. J Assoc Nurses AIDS Care. 2009;20(5):398–410.

17.

Reisner SL, Perkovich B, Mimiaga MJ. A mixed methods study of the sexual health needs of New England transmen who have sex with nontransgender men. AIDS Patient Care STDS. 2010;24(8):501–13.

18.

Major B, O'Brien LT. The social psychology of stigma. Annu Rev Psychol. 2005;56:393–421.

19.

Reisner S, Keatley J, Baral S, et al. Transgender community voices: a participatory population perspective. Lancet. 2016;388(10042):327–30.

20.

Reisner SL, Hughto JM, Pardee DJ, Kuhns L, Garofalo R, Mimiaga MJ. LifeSkills for men (LS4M): pilot evaluation of a gender-affirmative HIV and STI prevention intervention for young adult transgender Men who have sex with men. J Urban Health. 2016;93(1):189–205.

21.

Kessler RC, Andrews G, Colpe LJ, et al. Short screening scales to monitor population prevalences and trends in non-specific psychological distress. Psychol Med. 2002;32(6):959–76.

22.

Spitzer RL, Kroenke K, Williams JB, Lowe B. A brief measure for assessing generalized anxiety disorder: the GAD-7. Arch Intern Med. 2006;166(10):1092–7.

23.

Doove LL, Van Buuren S. Recursive partitioning for missing data imputation in the presence of interaction effects. Comput Stat Data Anal. 2014;72:92–104.

24.

Shah AD, Bartlett JW, Carpenter J, Nicholas O, Hemingway H. Comparison of random forest and parametric imputation models for imputing missing data using MICE: a CALIBER study. Am J Epidemiol. 2014;179(6):764–74.

25.

DeVellis RF. Scale development: theory and applications. 2nd ed. Thousand Oaks: Sage Publications Inc; 2003.

26.

White Hughto JM, Reisner SL, Pachankis JE. Transgender stigma and health: a critical review of stigma determinants, mechanisms, and interventions. Soc Sci Med. 2015;147:222–31.

27.

James SE, Herman JL, Rankin S, Keisling M, Mottet L, Anafi M. The report of the 2015 US transgender survey. Washington, DC: National Center for Transgender Equality; 2016.

28.

Meyer IH. Prejudice, social stress, and mental health in lesbian, gay, and bisexual populations: conceptual issues and research evidence. Psychol Bull. 2003;129(5):674–97.

29.

Bowleg L. The problem with the phrase women and minorities: intersectionality-an important theoretical framework for public health. Am J Public Health. 2012;102(7):1267–73.

30.

Bauer GR. Incorporating intersectionality theory into population health research methodology: challenges and the potential to advance health equity. Soc Sci Med. 2014;110:10–7.
Additional information
Publisher's Note
Springer Nature remains neutral with regard to jurisdictional claims in published maps and institutional affiliations.
About this article
Cite this article
Reisner, S.L., Moore, C.S., Asquith, A. et al. Gender Non-affirmation from Cisgender Male Partners: Development and Validation of a Brief Stigma Scale for HIV Research with Transgender Men Who Have Sex with Men (Trans MSM). AIDS Behav 24, 331–343 (2020). https://doi.org/10.1007/s10461-019-02749-5
Keywords
HIV prevention

Transgender

Stigma

MSM