Abstract
The objective of this case report is to demonstrate a new hysterectomy technique via transvaginal natural orifice transluminal endoscopic surgery (NOTES) using robotic surgery. Previous experience with the Da Vinci Xi (Intuitive Surgery) for gynaecological oncology, and with NOTES for adnexal surgery and hysterectomy, led to the decision to combine the advantages of these techniques, namely to reduce the invasiveness of robotic surgery and improve the ergonomics of NOTES. A robotic vaginally assisted NOTES hysterectomy (VANH) was performed in five patients with a myomatous uterus. The circumcision of the cervix, the opening of the anterior and posterior peritoneum and the transection of both sacro-uterine ligaments were performed by classical vaginal surgery. A NOTES port was constructed by assembling a surgical glove, a wound protector, 4 Da Vinci 8-mm trocars and 1 reusable 5-mm trocar. The ring of the wound protector was then inserted transvaginally into the peritoneal cavity to create a pneumoperitoneum. The hysterectomy was performed via transvaginal NOTES using the surgical robot. Subsequently, a bilateral adnexectomy was performed in the same way. Once the hysterectomy and bilateral adnexectomy were completed, the robot and gloveport were removed. When the uterus was too large to extract in toto, it was manually morcellated so that it could be removed vaginally. The colpotomy was closed as in classical vaginal surgery. This is the first case report demonstrating that vaginal robotic surgery is possible and that it can be used to perform a hysterectomy. Robotic vaginally assisted NOTES hysterectomy (RVANH) makes use of the advantages of robotic surgery to broaden the indications for vaginal hysterectomy and can help overcome its limitations, while the NOTES approach avoids abdominal wall wounds and trocar-related complications. Further developments in robotic technology will help overcome the problem of robotic arm collision. Robotic hysterectomy via vaginal access is a novel approach that requires further validation. The extra cost and setup time of RVANH will also need to be assessed in comparison to the advantages it provides over a vaginally assisted NOTES hysterectomy or total laparoscopic hysterectomy.
This is a preview of subscription content, log in to check access.
Access options
Buy single article
Instant unlimited access to the full article PDF.
US$ 39.95
Price includes VAT for USA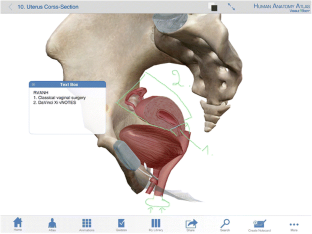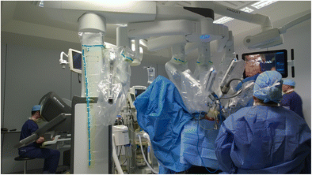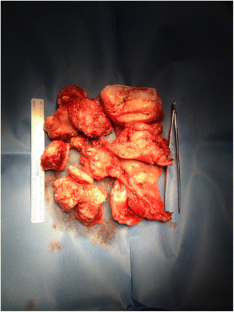 References
1.

Burpee SE, Kurian M, Murakame Y, Benevides S, Gagner M (2002) The metabolic and immune response to laparoscopic versus open liver resection. Surg Endosc 16(6):899–904

2.

Grande M, Tucci GF, Adorisio O, et al. (2002) Systemic acute-phase response after laparoscopic and open cholecystectomy. Surg Endosc 16(2):313–316

3.

Rattner D, Kalloo A (2006) ASGE/SAGES working group on natural orifice translumenal endoscopic surgery. October 2005. Surg Endosc 20:329–333

4.

Santos BF, Hungness ES (2011) Natural orifice translumenal endoscopic surgery: progress in humans since white paper. World J Gastroenterol 17:1655–1665

5.

Tolcher MC, Kalogera E, Hopkins MR, Weaver AL, Bingener J, Dowdy SC (2012) Safety of culdotomy as a surgical approach: implications for natural orifice transluminal. Jsls 16:413–420

6.

Su H, Yen CF, Wu KY, Han CM, Lee CL (2012) Hysterectomy via transvaginal natural orifice transluminal endoscopic surgery (NOTES): feasibility of an innovative approach. Taiwan J Obstet Gynecol 51:217–221

7.

Lee CL, Wu KY, Su H, Wu PJ, Han CM, Yen CF (2014) Hysterectomy via transvaginal natural orifice transluminal endoscopic surgery (NOTES): a series of 137 patients. J Minim Invasive Gynecol 21(5):814–824

8.

Ferrari MM, Mezzopane R, Bulfoni A, et al. (2003) Surgical treatment of ovarian dermoid cysts: a comparison between laparoscopic and vaginal removal. Eur J Obstet Gynecol Reprod Biol 109:88–91

9.

Nieboer TE, Johnson N, Lethaby A, Tavender E, Curr E, Garry R, et al. (2009) Surgical approach to hysterectomy for benign gynaecological disease. Cochrane Database Syst Rev:CD003677

10.

Hackethal A, Sucke J, Oehmke F, et al. (2010) Establishing transvaginal NOTES for gynecological and surgical indications: benefits, limits, and patient experience. Endoscopy 42:875–878

11.

Zornig C, Mofid H, Siemssen L, et al. (2009) Transvaginal NOTES hybrid cholecystectomy: feasibility results in 68 cases with mid-term follow-up. Endoscopy 41:391–394

12.

Lee CL, Wu KY, Su H, Ueng SH, Yen CH (2012) Transvaginal natural-orifice transluminal endoscopic surgery (NOTES) in adnexal procedures. Jmig 19:509–513
Acknowledgments
None.
Author's contributions
Jan Baekelandt recruited and operated all patients. He collected the data, performed the literature review, wrote and submitted the article, and made the video.
Ethics declarations
Funding
No funding was received for this study.
Conflict of interest
The author declares that he has no competing interests.
Ethical approval
All procedures performed in studies involving human participants were in accordance with the ethical standards of the institutional and/or national research committee and with the 1964 Helsinki declaration and its later amendments or comparable ethical standards.
Informed consent
Informed consent was obtained from all patients included in the study.
Electronic Supplementary material
About this article
Cite this article
Baekelandt, J. Robotic vaginally assisted NOTES hysterectomy: the first case series demonstrating a new surgical technique. Gynecol Surg 13, 57–62 (2016). https://doi.org/10.1007/s10397-015-0923-3
Received:

Accepted:

Published:

Issue Date:
Keywords
Hysterectomy

Vaginal

Notes

Robotic

Vanh

Rvanh

Vamis