Abstract
The global trade in illegal wildlife is a multi-billion dollar industry that threatens biodiversity and acts as a potential avenue for invasive species and disease spread. Despite the broad-sweeping implications of illegal wildlife sales, scientists have yet to describe the scope and scale of the trade. Here, we provide the most thorough and current description of the illegal wildlife trade using 12 years of seizure records compiled by TRAFFIC, the wildlife trade monitoring network. These records comprise 967 seizures including massive quantities of ivory, tiger skins, live reptiles, and other endangered wildlife and wildlife products. Most seizures originate in Southeast Asia, a recently identified hotspot for future emerging infectious diseases. To date, regulation and enforcement have been insufficient to effectively control the global trade in illegal wildlife at national and international scales. Effective control will require a multi-pronged approach including community-scale education and empowering local people to value wildlife, coordinated international regulation, and a greater allocation of national resources to on-the-ground enforcement.
This is a preview of subscription content, log in to check access.
Access options
Buy single article
Instant unlimited access to the full article PDF.
US$ 39.95
Price includes VAT for USA
Subscribe to journal
Immediate online access to all issues from 2019. Subscription will auto renew annually.
US$ 99
This is the net price. Taxes to be calculated in checkout.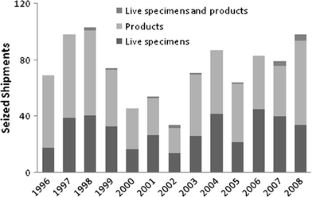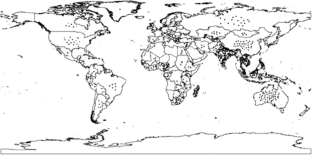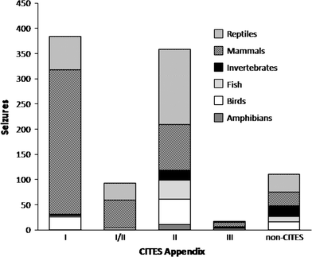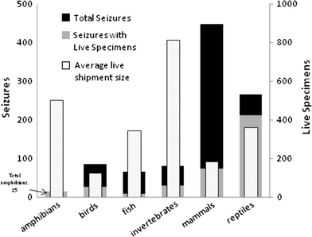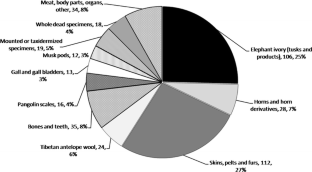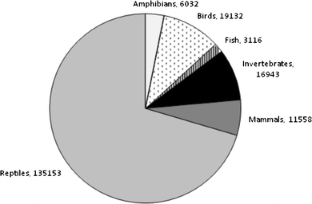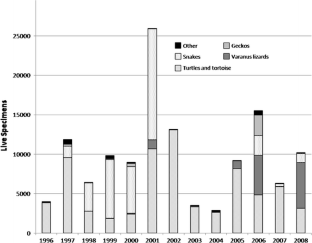 References
Amin R, Thomas K, Emslie RH, Foose TJ, Van Strien N (2006) An overview of the conservation status of and threats to rhinoceros species in the wild. International Zoo Yearbook 40:96–117

ASEAN-WEN (2009) www.asean-wen.org. Accessed 23 June 2009

Balmford A, Bruner A, Cooper P, Costanza R, Farber S, Green RE, et al. (2002) Ecology—economic reasons for conserving wild nature. Science 297:950–953

Bailey TA, Silvanose CD, Naldo J, Combreau O, Launay F, Wernery U, Kinne J, Gough R, Manvell R (1999) Health considerations of the rehabilitation of illegally traded houbara bustards Chlamydotis undulata macqueenii in the Middle East. European Association of Avian Veterinarians Conference, Italy, 1999

Cheung SN, Dudgeon D (2006) Quantifying the Asian turtle crisis: market surveys in southern China, 2000–2003. Aquatic Conservation: Marine and Freshwater Ecosystems 16:751–770

Convention on International Trade in Endangered Species (CITES) of Wild Fauna and Flora (1973) [Text of the Convention]. http://www.cites.org/eng/disc/text.shtml. Accessed 2 June 2009

Convention on International Trade in Endangered Species (CITES) of Wild Fauna and Flora (1993) Thirtieth Meeting of the Standing Committee, Brussels (Belgium). Summary Report. http://www.cites.org/eng/com/sc/30/E30-SumRep.pdf. Accessed 23 June 2009

Convention on International Trade in Endangered Species (CITES) of Wild Fauna and Flora (2007) Interpretation and implementation of the Convention: compliance and enforcement issues. Fourteenth Meeting of the Conference of the Parties. http://www.cites.org/eng/cop/14/doc/E14-25.pdf. Accessed 23 February 2010

Cunningham A, Daszak P, Rodriguez JP (2003) Pathogen pollution: defining a parasitological threat to biodiversity conservation. Journal of Paristology 89(Suppl):S78–S83

Daszak P, Cunningham AA, Hyatt AD (2000) Emerging infectious diseases of wildlife—threats to biodiversity and human health. Science 287:443–449

De Schrijver K (1998) A psittacosis outbreak in customs officers in Antwerp (Belgium). Bulletin of the Institute of Maritime and Tropical Medicine in Gdynia 49:97

Dinerstein E, Louks C, Wikramanayake E, Ginsberg J, Sanderson E, Seindensticker J, et al. (2007) The fate of wild tigers. BioScience 57:508–514

Engler M, Parry-Jones R (2007) Opportunity or threat? The role of the European Union in global wildlife trade. Brussels, Belgium: TRAFFIC Europe, 52 pp

Falcon MD (2004) Exotic Newcastle disease. Seminars in Avian and Exotic Pet Medicine 13:79–85

Gómez A, Aguirre AA (2008) Infectious diseases and the illegal wildlife trade. Annals of the New York Academy of Sciences 1149:16–19

Guan Y, Zheng BJ, He YQ, Liu XL, Zhuang ZX, Cheung CL, et al. (2003) Isolation and characterization of viruses related to the SARS coronavirus from animals in southern China. Science 302:276–278

Hudson PJ, Dobson AP, Lafferty KD (2006) Is a healthy ecosystem one that is rich in parasites? Trends in Ecology & Evolution 21:381–385

Hyatt A, Williamson M, Coupar B, Middleton D, Hengstberger S, Gould A, et al. (2002) First identification of a ranavirus from green pythons (Chondropython viridis). Journal of Wildlife Diseases 38:239–252

Janies D, Habib F, Alexandrov B, Hill A, Pol D (2008) Evolution of genomes, host shifts and the geographic spread of SARS-CoV and related coronaviruses. Cladistics 24:111–130

Jones KE, Patel NG, Levy MA, Storeygard A, Balk D, Gittleman JL, Daszak P (2008) Global trends in emerging infectious diseases. Nature 451:990–994

Karesh WB, Cook RA, Bennett EL, Newcomb J (2005) Wildlife trade and global disease emergence. Emerging Infectious Diseases 11:1000–1002

Larkin M (2003) Monkeypox spreads as US public-health system plays catch-up. The Lancet Infectious Diseases 3:461–461

Li YM, Li DM (1998) The dynamics of trade in live wildlife across the Guangxi border between China and Vietnam during 1993–1996 and its control strategies. Biodiversity and Conservation 7:895–914

McCusker R (2006) Transnational crime in the Pacific Islands: real or apparent danger. Trends & Issues in Crime and Criminal Justice 308:1–6

Milledge SAH (2007) Illegal killing of African rhinos and horn trade, 2000–2005: the era of resurgent markets and emerging organized crime. Pachyderm 43:96–107

Milliken T, Burn RW, Underwood F, Sangalakula L (2004) The Elephant Trade Information System (ETIS) and the illicit trade in ivory: a report to the 13th meeting of the Conference of the Parties. CoP13 Doc. 29.2, Annex. CITES Secretariat, Geneva, Switzerland

Paquette RS, Lapointe F-J (2007) The use of shell morphometrics for the management of the endangered malagasy radiated tortoise (Geochelone radiata). Biological Conservation 134:31–39

Patrick WS, Damon-Randall K (2008) Using a five-factored structured decision analysis to evaluate the extinction risk of Atlantic sturgeon (Acipenser oxyrinchus oxyrinchus). Biological Conservation 141:2906–2911

Patz J, Daszak P, Tabor G, Aguirre A, Pearl M, Epstein J, et al. (2004) Unhealthy landscapes: policy recommendations on land use change and infectious disease emergence. Environmental Health Perspectives 112:1092

Roe D (2008) Trading Nature: A Report, with Case Studies, on the Contribution of Wildlife Trade Management to Sustainable Livelihoods and the Millennium Development Goals. Cambridge, UK: TRAFFIC International; and Gland, Switzerland: WWF International, 84 pp

Schloegel LM, Picco AM, Kilpatrick AM, Davies AJ, Hyatt AD, Daszak P (2009) Magnitude of the US trade in amphibians and presence of Batrachochytrium dendrobatidis and ranavirus infection in imported North American bullfrogs (Rana catesbeiana). Biological Conservation 142:1420–1426

Smith K, Bradley K, Stobierski M, Tengelsen L (2005) Compendium of measures to control Chlamydophila psittaci (formerly Chlamydia psittaci) infection among humans (psittacosis) and pet birds, 2005. Journal of the American Veterinary Medical Association 226:532–539

Smith K, Behrens M, Schloegel L, Marano N, Burgiel S, Daszak P (2009) Reducing the risks of the wildlife trade. Science 324:594

Sodhi NS, Koh LP, Brook PW, Ng PKL (2004) South East Asian biodiversity: an impending disaster. Trends in Ecology & Evolution 19:654–660

TRAFFIC, The Wildlife Trade Monitoring Network (2008) Our work: wildlife trade. http://www.traffic.org/trade/. Accessed 2 June 2009

Van Borm S, Thomas I, Hanquet G, Lambrecht B, Boschmans M, Dupont G, et al. (2005) Highly pathogenic H5N1 influenza virus in smuggled eagles, Belgium. Emerging Infectious Diseases 11:702–705

Vitousek PM, Dantonio CM, Loope LL, Westbrooks R (1996) Biological invasions as global environmental change. American Scientist 84:468–478

Wasser SK, Clark WJ, Drori O, Kisamo ES, Mailand C, Mutayoba B, et al. (2008) Combating the illegal trade in African elephant ivory with DNA forensics. Conservation Biology 22:1065–1071

Weiss RA, McMichael AJ (2004) Social and environmental risk factors in the emergence of infectious diseases. Nature Medicine 10:S70–S76

Wilcove DS, Rothstein D, Dubow J, Phillips A, Losos E (1998) Quantifying threats to imperiled species in the United States. BioScience 48:607–615

World Society for the Protection of Animals (WSPA) (2007) WSPA and Animal Planet take on the illegal wildlife trade. http://www.wspa.org.uk/latestnews/2007/animalplanetillegal.aspx. Accessed 2 June 2009

World Society for the Protection of Animals (WSPA) (2008) WSPA urges Vietnam to stay on track to end bears suffering in bear farms. http://www.wspa.org.uk/latestnews/2008/wspa_urges_vietnam.aspx. Accessed 24 June 2009

Wyler L, Sheikh P (2008) International illegal trade in wildlife: threats and U.S. policy. CRS Report for Congress, March 3, 2008, 49 pp

Zimmerman ME (2003) The black market for wildlife: combating transnational organized crime in the illegal wildlife trade. Vanderbilt Journal of Transnational Law 36:1657–1689
Acknowledgments
We thank TRAFFIC for support with data collection. This project was supported by funding from a Brown University Undergraduate Training and Research Award (to G.E.R.).
About this article
Cite this article
Rosen, G.E., Smith, K.F. Summarizing the Evidence on the International Trade in Illegal Wildlife. EcoHealth 7, 24–32 (2010). https://doi.org/10.1007/s10393-010-0317-y
Received:

Revised:

Accepted:

Published:

Issue Date:
Keywords
illegal wildlife trade

emerging infectious diseases

wildlife trade

reptiles

endangered species

zoonotic diseases