Small Bowel Adenocarcinoma at a Strictureplasty Site in a Patient With Crohn's Disease: Report of a Case
Report of a Case
The patient is a 49-year-old male diagnosed with Crohn's disease in 1979. He had Crohn's colitis at that time, and subsequently underwent a total colectomy with end ileostomy for fulminant disease. In 1982 he underwent completion proctectomy, but he had no further surgery related to his Crohn's disease for the next 18 years.
In January 2000, the patient began to have intermittent, crampy abdominal pain, bloating, and decreased ileostomy output, generally related to dietary indiscretion. These episodes of apparent small-bowel obstruction usually resolved within a 24-hour period. A small bowel follow-through study revealed several discrete strictures of the small intestine (Fig.
1
). These findings were similar to those seen on a previous study in 1998. There also was involvement of the terminal ileum with fistulization to the skin near his ileostomy.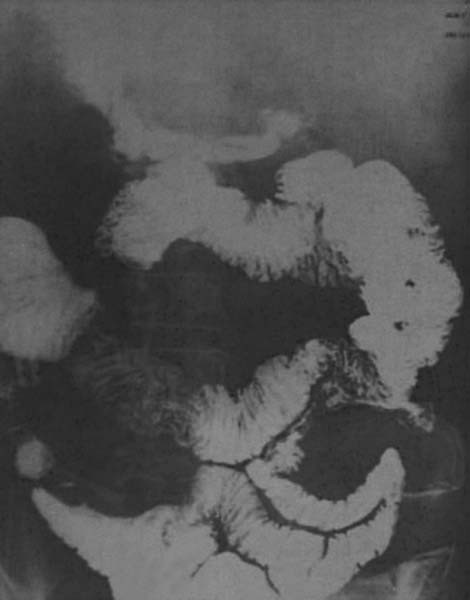 Keywords
Short Bowel Syndrome 
Small Bowel Adenocarcinoma 
Small Intestinal Cancer 
Completion Proctectomy 
Septic Morbidity 
These keywords were added by machine and not by the authors. This process is experimental and the keywords may be updated as the learning algorithm improves.
Copyright information
© The American Society of Colon and Rectal Surgeons 2004