Abstract
Biotreatment of feather wastes and utilization of the degraded products in feed and foodstuffs has been a challenge. In the present study, we have demonstrated the degradation of feather waste by Bacillus cereus DCUW strain isolated during a functional screening based microbial diversity study on East Calcutta Wetland Area. A high molecular weight keratinolytic protease from feather degrading DCUW strain was purified and characterized. Moreover, utilization of degraded products during feather hydrolysis was developed and demonstrated. The purified keratinolytic protease was found to show pH and temperature optima of 8.5 and 50 °C, respectively. PMSF was found to inhibit the enzyme completely. The purified enzyme showed molecular weight of 80 kDa (from SDS-PAGE). The protease was found to have broad range substrate specificities that include keratin, casein, collagen, fibrin, BAPNA and gelatin. The protease was identified as minor extracellular protease (Vpr) by RT-PCR and northern blotting techniques. This is the first report describing the characterization of minor extracellular protease (Vpr) and its involvement in feather degradation in B. cereus group of organisms.
This is a preview of subscription content, log in to check access.
Access options
Buy single article
Instant access to the full article PDF.
US$ 39.95
Price includes VAT for USA
Subscribe to journal
Immediate online access to all issues from 2019. Subscription will auto renew annually.
US$ 199
This is the net price. Taxes to be calculated in checkout.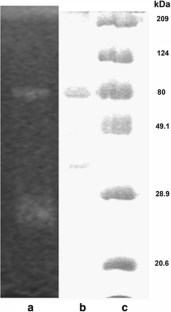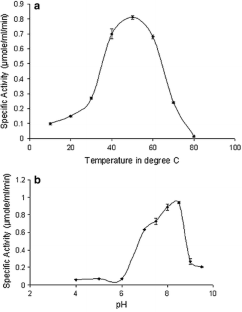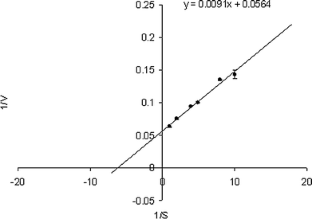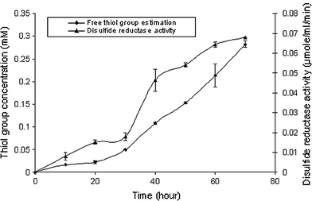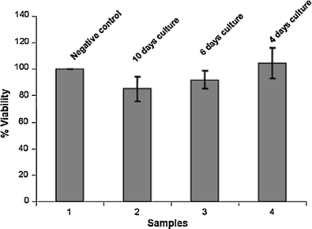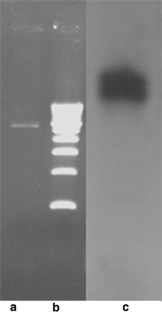 References
1.

Ageitos M, Vallejo JA, Sestelo ABF, Poza M, Villa TG (2007) Purification and characterization of a milk-clotting protease from Bacillus licheniformis strain USC13. J Appl Microbiol 103:2205–2213

2.

Anson ML (1938) The estimation of pepsin, trypsin, papain and cathepsin with hemoglobin. J Gen Physiol 22:79–89

3.

Beattie SH, Williams AG (1999) Detection of toxigenic strains of Bacillus cereus and other Bacillus spp. with an improved cytotoxicity assay. Lett Appl Microbiol 28:221–225

4.

Bockle B, Muller R (1997) Reduction of disulfide bonds by Streptomyces pactum during growth on chicken feathers. Appl Environ Microbiol 63:790–792

5.

Bradford MM (1976) A rapid and sensitive method for the quantitation of microgram quantities of protein utilizing the principle of protein-dye binding. Anal Biochem 72:248–254

6.

Brandelli A (2008) Bacterial keratinases: useful enzymes for bioprocessing agro-industrial wastes and beyond. Food Bioprocess Technol 1:105–116

7.

Brown DM, Upcroft JA, Upcroft P (1996) A thioredoxin reductase-class of disulphide reductase in the protozoan parasite Giardia duodenalis. Mol Biochem Parasitol 83:211–220

8.

Corvey C, Stein T, Düsterhus S, Karas M, Entian KD (2003) Activation of subtilin precursors by Bacillus subtilis extracellular serine proteases subtilisin (AprE), WprA, and Vpr. Biochem Biophys Res Commun 304:48–54

9.

Dalev P (1994) Utilisation of waste feathers from poultry slaughter for production of a protein concentrate. Bioresour Tech 48:265–267

10.

Elmayergi HH, Smith RE (1971) Influence of growth of Streptomyces fradiae on pepsin–HCl digestibility and methionine content of feather meal. Can J Microbiol 17:1067–1072

11.

Ellman GL (1959) Tissue sulfhydryl groups. Arch Biochem Biophys 82:70–77

12.

Ghosh A, Maity B, Chakrabarti K, Chattopadhyay D (2007) Bacterial diversity of East calcutta wet land area: possible identification of potential bacterial population for different biotechnological uses. Microbiol Ecol 54:452–459

13.

Giongo JL, Lucas FS, Casarin F, Heeb P, Brandelli P (2007) Keratinolytic proteases of Bacillus species isolated from the Amazon basin showing remarkable de-hairing activity. World J Microbiol Biotechnol 23:375–382

14.

Gupta R, Ramnani P (2006) Microbial keratinases and their prospective applications: an overview. Appl Microbiol Biotechnol 70:21–33

15.

Heussen C, Dowdle EB (1980) Electrophoretic analysis of plasminogen activators in polyacrylamide gels containing sodium dodecyl sulfate and copolymerized substrates. Anal Biochem 102:196–202

16.

Ignatova Z, Gousterova A, Spassov G, Nedkov P (1999) Isolation and partial characterisation of extracellular keratinase from a wool degrading thermophilic actinomycete strain Thermoactinomyces candidus. Can J Microbiol 45:217–22

17.

Ivanova N, Sorokin A, Anderson I, Galleron N, Candelon B, Kapatral V, Bhattacharyya A, Reznik G, Mikhailova N, Lapidus A, Chu L, Mazur M, Goltsman E, Larsen N, D'Souza M, Walunas T, Grechkin Y, Pusch G, Haselkorn R, Fonstein M, Ehrlich SD, Overbeek R, Kyrpides N (2003) Genome sequence of Bacillus cereus and comparative analysis with Bacillus anthracis. Nature 423:87–91

18.

Kaul S, Sambali G (1997) Keratinolysis by poultry farm soil fungi. Mycopathologia 139:137–140

19.

Kho CW, Park SG, Cho S, Lee DH, Myung PK, Park BC (2005) Confirmation of Vpr as a fibrinolytic enzyme present in extracellular proteins of Bacillus subtilis. Protein Exp Purif 39:1–7

20.

Kunert J, Truper HG (1986) Cystine catabolism in mycelia of Microsporum gypseum, a dermatophytic fungus. Arch Microbiol 145:181–186

21.

Laemmli UK (1970) Cleavage of structural proteins during the assembly of the head of bacteriophage T4. Nature 227:680–685

22.

Lanigan-Gerdes S, Dooley AN, Faull KF, Lazazzera BA (2007) Identification of subtilisin, Epr and Vpr as enzymes that produce CSF, an extracellular signalling peptide of Bacillus subtilis. Mol Microbiol 65:1321–1333

23.

Lee GG, Ferket PR, Shih JCH (1991) Improvement of feather digestibility by bacterial keratinase as a feed additive. FASEB J 59:1312

24.

Lin X, Lee CG, Casale ES, Shih JCH. (1992) Purification and characterization of a keratinase from a feather degrading Bacillus licheniformis. Appl Environ Microbiol 58:3271–3275

25.

Malviya HK, Rajak RC, Hasija SK (1992) Synthesis and regulation of extracellular keratinase in three fungi isolated from the grounds of a gelatin factory, Jabalpur, India. Mycopathologia 120:1–4

26.

Moritz JS, Latshaw JD (2001) Indicators of nutritional value of hydrolyzed feather meal. Poult Sci 80:79–86

27.

Odetallah NH, Wang JJ, Garlich JD, Shih JCH (2003) Keratinase in starter diets improves growth of broiler chicks. Poult Sci 82:664–670

28.

Okuda M, Sumitomo N, Takimura Y, Ogawa A, Saeki K, Kawai S, Kobayashi T, Ito S (2004) A new subtilisin family: nucleotide and deduced amino acid sequences of new high-molecular-mass alkaline proteases from Bacillus spp. Extremophiles 8:229–235

29.

Onifade AA, Al-Sane NA, Al-Musallam AA, Al-Zarban S (1998) Potentials for biotechnological applications of keratin degrading microorganisms and their enzymes for nutritional improvement of feathers and other keratins as livestock feed resources. Bioresource Tech 66:1–11

30.

Park SG, Kho CW, Cho S, Lee DH, Kim SH, Park BC (2002) A functional proteomic analysis of secreted fibrinolytic enzymes from Bacillus subtilis 168 using a combined method of two-dimensional gel electrophoresis and zymography. Proteomics 2:206–211

31.

Parry DAD, North ACT (1998) Hard α-keratin intermediate filament chains: substructure of the N- and C-terminal domains and the predicted structure and function of the C-terminal domains of type I and type II chains. J Struc Biol 122:67–75

32.

Ramnani P, Singh R, Gupta R (2005) Keratinolytic potential of Bacillus licheniformis RG1: structural and biochemical mechanism of feather degradation. Can J Microbiol 51:191–196

33.

Safranek WW, Goos RD (1982) Degradation of wool by saprophytic fungi. Can J Microbiol 28:137–140

34.

Sarath G (1989) Proteolytic enzymes: a practical approach. IRL Press, Oxford

35.

Sloma A Jr, Rufo GA, Theriault KA, Dwyer M, Wilson SW, Pero J (1991) Cloning and characterization of the gene for an additional extracellular serine protease of Bacillus subtilis. J Bacteriol 173:6889–6895

36.

Sohair AM, Assen MH. (1974) Biological and biochemical studies on a keratinolytic thermophilic actinomycete, isolated from Egyptian soil. Zentralbl Bakteriol Abt II 129:591–599

37.

Strongin AY, Izotova LS, Abramov ZT, Gorodetsky DI, Ermakova LM, Baratova LA, Belyanova LP, Stepanov VM (1978) Intracellular serine protease of Bacillus subtilis: sequence homology with extracellular subtilisins. J Bacteriol 133:1401–1411

38.

William CM, Lee CG, MacKenzie JM, Shih JCH (1991) Evaluation of a bacterial feather fermentation product, feather-lysate, as a feed protein. Poult Sci 70:85–94
Acknowledgments
This study was supported by a grant from the special assistance program of the Department of Biochemistry, University Grants Commission, India. Support for DNA sequencing was obtained from the NCMP grant to University of Calcutta, India. Abhrajyoti Ghosh thanks the Guha Research Endowment Fund for financial assistance. This work was partially financed by Sun Biotechnology Ltd., Kolkata, India. The authors also acknowledge the support from Mr. Aloke Sen.
About this article
Cite this article
Ghosh, A., Chakrabarti, K. & Chattopadhyay, D. Degradation of raw feather by a novel high molecular weight extracellular protease from newly isolated Bacillus cereus DCUW. J Ind Microbiol Biotechnol 35, 825–834 (2008). https://doi.org/10.1007/s10295-008-0354-5
Received:

Revised:

Accepted:

Published:

Issue Date:
Keywords
Feather degradation

Serine protease

Bacillus cereus DCUW

Reverse transcription PCR(RT-PCR)

Minor extracellular protease (Vpr)