Abstract
The broad availability of cheap three-dimensional (3D) printing equipment has raised the need for a thorough analysis on its effects on clinical accuracy. Our aim is to determine whether the accuracy of 3D printing process is affected by the use of a low-budget workflow based on open source software and consumer's commercially available 3D printers. A group of test objects was scanned with a 64-slice computed tomography (CT) in order to build their 3D copies. CT datasets were elaborated using a software chain based on three free and open source software. Objects were printed out with a commercially available 3D printer. Both the 3D copies and the test objects were measured using a digital professional caliper. Overall, the objects' mean absolute difference between test objects and 3D copies is 0.23 mm and the mean relative difference amounts to 0.55 %. Our results demonstrate that the accuracy of 3D printing process remains high despite the use of a low-budget workflow.
This is a preview of subscription content, log in to check access.
Access options
Buy single article
Instant unlimited access to the full article PDF.
US$ 39.95
Price includes VAT for USA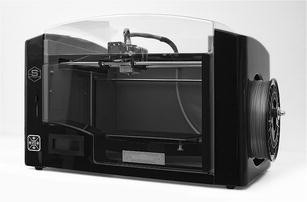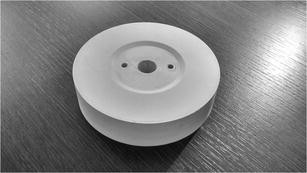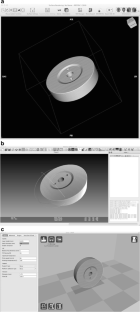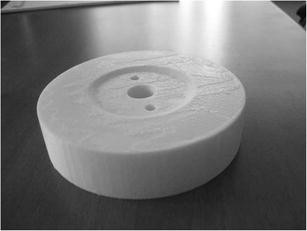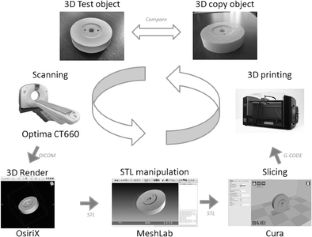 References
1.

Rengier F, Mehndiratta A, von Tengg-Kobligk H, Zechmann CM, Unterhinninghofen R, Kauczor HU, Giesel FL: 3D printing based on imaging data: review of medical applications. Int J Comput Assist Radiol Surg 5(4):335–341, 2010

2.

Bizzotto N, Sandri A, Regis D, Romani D, Tami I, Magnan B: Three-dimensional printing of bone fractures: a new tangible realistic way for preoperative planning and education. Surg Innov, 2014. doi:10.1177/1553350614547773

3.

Tam MD, Laycock SD, Brown JR, Jakeways M: 3D printing of an aortic aneurysm to facilitate decision making and device selection for endovascular aneurysm repair in complex neck anatomy. J Endovasc Ther 20(6):863–867, 2013

4.

Spottiswoode BS, van den Heever DJ, Chang Y, Engelhardt S, Du Plessis S, Nicolls F, Hartzenberg HB, Gretschel A: Preoperative three-dimensional model creation of magnetic resonance brain images as a tool to assist neurosurgical planning. Stereotact Funct Neurosurg 91(3):162–169, 2013

5.

Esses SJ, Berman P, Bloom AI, Sosna J: Clinical applications of physical 3D models derived from MDCT data and created by rapid prototyping. AJR Am J Roentgenol 196(6):W683–W688, 2011

6.

Smet MH, Marchal GJ, Baert AL, Van Hoe L, Van Cleynenbreugel J, Daniels H, Molenaers G, Moens P, Fabry G: Three-dimensional imaging of acetabular dysplasia: diagnostic value and impact on surgical type classification. Eur J Radiol 34(1):26–31, 2000

7.

Ibrahim D, Broilo TL, Heitz C, de Oliveira MG, de Oliveira HW, Nobre SM, Dos Santos Filho JH, Silva DN: Dimensional error of selective laser sintering, three-dimensional printing and PolyJet models in the reproduction of mandibular anatomy. J Craniomaxillofac Surg 37(3):167–173, 2009

8.

Asaumi J, Kawai N, Honda Y, Shigehara H, Wakasa T, Kishi K: Comparison of three-dimensional computed tomography with rapid prototype models in the management of coronoid hyperplasia. Dentomaxillofac Radiol 30:330–335, 2001

9.

Fourie Z, Damstra J, Schepers RH, Gerrits PO, Ren Y: Segmentation process significantly influences the accuracy of 3D surface models derived from cone beam computed tomography. Eur J Radiol 81(4):e524–e530, 2012

10.

Silva DN, Gerhardt de Oliveira M, Meurer E, Meurer MI, Lopes da Silva JV, Santa-Bárbara A: Dimensional error in selective laser sintering and 3D-printing of models for craniomaxillary anatomy reconstruction. J Craniomaxillofac Surg 36(8):443–449, 2008

11.

Salmi M, Paloheimo KS, Tuomi J, Wolff J, Mäkitie A: Accuracy of medical models made by additive manufacturing (rapid manufacturing). J Craniomaxillofac Surg 41(7):603–609, 2013

12.

Murugesan K, Anandapandian PA, Sharma SK, Vasantha Kumar M: Comparative evaluation of dimension and surface detail accuracy of models produced by three different rapid prototype techniques. J Indian Prosthodont Soc 12(1):16–20, 2012

13.

Frühwald J, Schicho KA, Figl M, Benesch T, Watzinger F, Kainberger F: Accuracy of craniofacial measurements: computed tomography and three-dimensional computed tomography compared with stereolithographic models. J Craniofac Surg 19(1):22–26, 2008

14.

El-Katatny I, Masood SH, Morsi YS: Error analysis of FDM fabricated medical replicas. Rapid Prototyp J 16:36e43, 2010

15.

Huotilainen E, Jaanimets R, Valášek J, Marcián P, Salmi M, Tuomi J, Mäkitie A, Wolff J: Inaccuracies in additive manufactured medical skull models caused by the DICOM to STL conversion process. J Craniomaxillofac Surg 42(5):e259–e265, 2014

16.

Fasel JH, Beinemann J, Schaller K, Gailloud P: A critical inventory of preoperative skull replicas. Ann R Coll Surg Engl 95(6):401–404, 2013
Acknowledgments
None
Conflicts of Interest
None for all authors
Ethics Statement
All human and animal studies have been approved and performed in accordance with ethical standards, and informed consent was obtained.
Electronic Supplementary Material
About this article
Cite this article
Bortolotto, C., Eshja, E., Peroni, C. et al. 3D Printing of CT Dataset: Validation of an Open Source and Consumer-Available Workflow. J Digit Imaging 29, 14–21 (2016) doi:10.1007/s10278-015-9810-8
Keywords
Multidetector computed tomography

Computer-aided design

Printing

Imaging three-dimensional

Dimensional measurement accuracy