Abstract
This study investigated the relative efficiencies of a stereographic display and two monoscopic display schemes for detecting lung nodules in chest computed tomography (CT). The ultimate goal was to determine whether stereoscopic display provides advantages for visualization and interpretation of three-dimensional (3D) medical image datasets. A retrospective study that compared lung nodule detection performances achieved using three different schemes for displaying 3D CT data was conducted. The display modes included slice-by-slice, orthogonal maximum intensity projection (MIP), and stereoscopic display. One hundred lung-cancer screening CT examinations containing 647 nodules were interpreted by eight radiologists, in each of the display modes. Reading times and displayed slab thickness versus time were recorded, as well as the probability, location, and size for each detected nodule. Nodule detection performance was analyzed using the receiver operating characteristic method. The stereo display mode provided higher detection performance with a shorter interpretation time, as compared to the other display modes tested in the study, although the difference was not statistically significant. The analysis also showed that there was no difference in the patterns of displayed slab thickness versus time between the stereo and MIP display modes. Most radiologists preferred reading the 3D data at a slab thickness that corresponded to five CT slices. Our results indicate that stereo display has the potential to improve radiologists' performance for detecting lung nodules in CT datasets. The experience gained in conducting the study also strongly suggests that further benefits can be achieved through providing readers with additional functionality.
This is a preview of subscription content, log in to check access.
Access options
Buy single article
Instant unlimited access to the full article PDF.
US$ 39.95
Price includes VAT for USA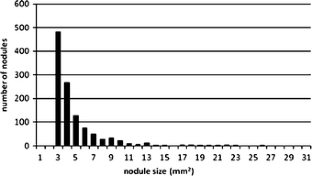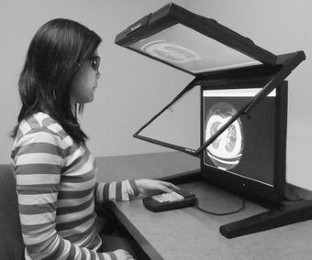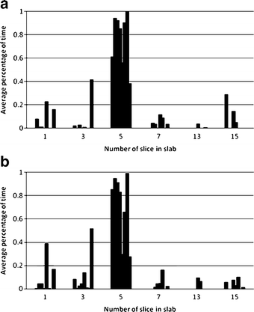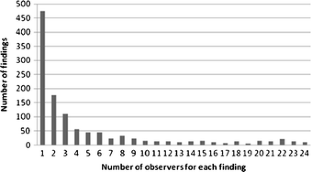 References
1.

Data & Statistics. Available at: External link http://www.lungusa.org/site/c.dvLUK9O0E/b.33347/. Accessed April 7, 2009.

2.

SEER Stat Fact Sheets. Available at: External link http://seer.cancer.gov/statfacts/html/lungb.html. Accessed April 7, 2009.

3.

Kabat GC: Recent developments in the epidemiology of lung cancer. Semin Surg Oncol 9:73–79, 1993

4.

Molina JR, Yang P, Cassivi SD, et al: Non-small cell lung cancer: epidemiology, risk factors, treatment, and survivorship. Mayo Clin Proc 83:584–594, 2008

5.

Beigelman-Aubry C: Post-processing and display in multislice CT of the chest. JBR-BTR 90:85–88, 2007

6.

Vick 3rd, GW: Three- and four-dimensional visualization of magnetic resonance imaging data sets in pediatric cardiology. Pediatr Cardiol 21:27–36, 2000

7.

Uttecht S, Thulborn KR: Software for efficient visualization and analysis of multiple, large, multi-dimensional data sets from magnetic resonance imaging. Comput Med Imaging Graph 26:73–89, 2002

8.

Goodsitt MM, Chan HP, Darner KL, et al: The effects of stereo shift angle, geometric magnification and display zoom on depth measurements in digital stereomammography. Med Phys 29:2725–2734, 2002

9.

Chan HP, Goodsitt MM, Helvie MA, et al: ROC study of the effect of stereoscopic imaging on assessment of breast lesions. Med Phys 32:1001–1009, 2005

10.

Wang XH, Good WF, Fuhrman CR, et al: Stereo CT image compositing methods for lung nodule detection and characterization. Acad Radiol 12:1512–1520, 2005

11.

Wang XH, Durick JE, Lu A, et al: Characterization of radiologists' search strategies for lung nodule detection: slice-based versus volumetric displays. J Digital Imaging 21(Supplement 1):39–49, 2008

12.

Stereo 101—Stereoscopic Display Technology. Available at: External link http://www.planar3d.com/3d-technology/stereoscopic-101/. Accessed March 31, 2010
Acknowledgement
This work is sponsored in part by the US Army Medical Research Acquisition Center, 820 Chandler Street, Fort Detrick, MD 21702-5014, under Contract PR043488. The content of the contained information does not necessarily reflect the position or the policy of the government, and no official endorsement should be inferred.
About this article
Cite this article
Wang, X.H., Durick, J.E., Lu, A. et al. Compare Display Schemes for Lung Nodule CT Screening. J Digit Imaging 24, 478–484 (2011) doi:10.1007/s10278-010-9293-6
Key words
Volume visualization

lung neoplasm

image display

image interpretation