Abstract
Vitrified grinding wheels are used in various end applications. They are easy to dress and have better mechanical properties. In general, grinding wheels are used till the stub portion. After usage, this stub portion is discarded as waste. Grains in this portion are fresh. Recovering and reusing the grain in the stub portion are both economically and environmentally beneficial. This work deals with the recovery and reuse of abrasive grains from vitrified brown alumina grinding wheel rejects. Grains are recovered using mechanical crushing processes. The recovered grains are used for production of resinoid cylindrical grinding wheel of 350 mm outer diameter. Performance of this grinding wheel was compared with standard grinding wheel of brown alumina grain in a CNC cylindrical grinding machine. The experiment was conducted by varying three feed rates (0.25, 0.5, and 1 mm/min). The trial wheel exhibits lower wheel wear and higher grinding ratio in all feed rates, without any loss in material removal rate. The difference in performance of the grinding wheel is correlated to the difference in toughness of the grains. It is shown that grains from vitrified rejects of brown alumina can be recovered and advantageously used in resinoid applications. This helps in reusing the otherwise wasted abrasive, thereby reducing pollution to the environment.
This is a preview of subscription content, log in to check access.
Access options
Buy single article
Instant unlimited access to the full article PDF.
US$ 39.95
Price includes VAT for USA
Subscribe to journal
Immediate online access to all issues from 2019. Subscription will auto renew annually.
US$ 99
This is the net price. Taxes to be calculated in checkout.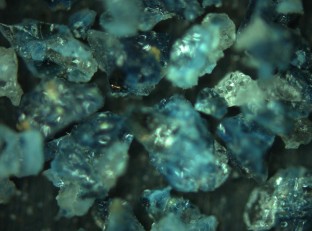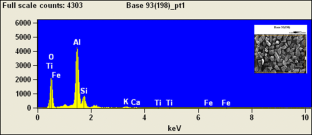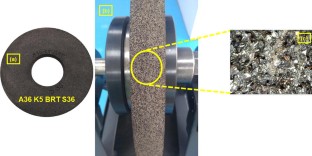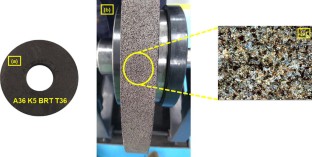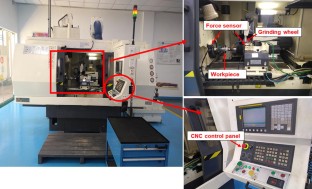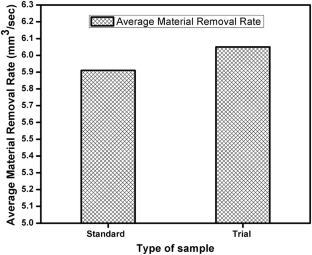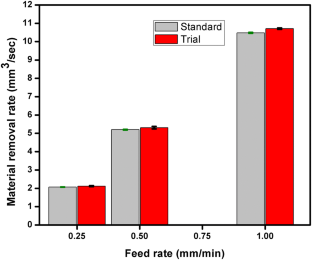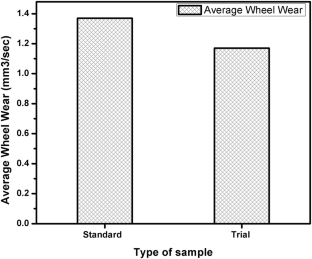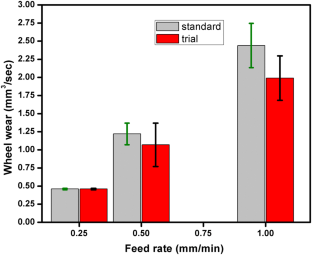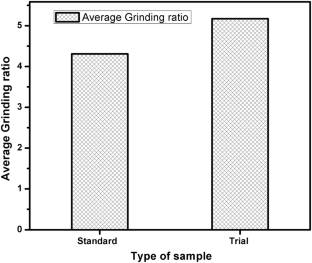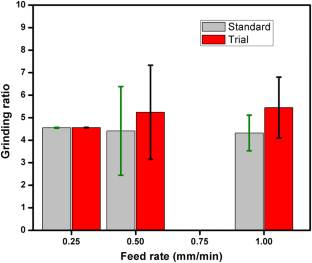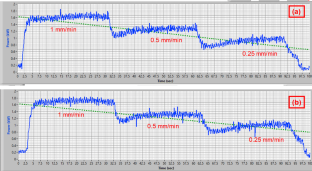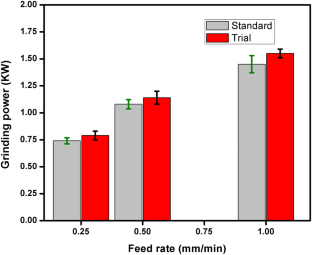 References
1.

Lee WH, Hsu CW, Ding YC, Cheng TW (2018) A study on recovery of SiC from silicon wafer cutting slurry. J Mater Cycles Waste Manag. 20(1):375–385

2.

Abdelkader A, Osman AI, Halawy SA, Mohamed MA (2018) Preparation and characterization of mesoporous γ-Al2O3 recovered from aluminium cans waste and its use in the dehydration of methanol to dimethyl ether. J Mater Cycles Waste Manage 20:1–9

3.

Terazono A, Murakami S, Abe N, Inanc B, Moriguchi Y, Sakai SI, Wong MH (2006) Current status and research on E-waste issues in Asia. J Mater Cycles Waste Manag. 8(1):1–12

4.

Liu L, Liang Y, Song Q, Li J (2017) A review of waste prevention through 3R under the concept of circular economy in China. J Mater Cycles Waste Manag. 19(4):1314–1323

5.

Andreola F, Barbieri L, Lancellotti I, Bignozzi MC, Sandrolini F (2010) New blended cement from polishing and glazing ceramic sludge. Int J Appl Ceram Tec. 7(4):546–555

6.

Liu JH, Pei ZJ, Fisher GR (2007) Grinding wheels for manufacturing of silicon wafers: a literature review. Int J Mach Tool Manuf 47(1):1–13

7.

Linke B (2016) Life cycle and sustainability of abrasive tools. Springer International Publishing, New York

8.

Dutra Golanda A, Galisteu Luiz S, Candioto KC, Shigue CY (2016) Preparation and test of conventional composite abrasives using recycled alumina grains. Mater Sci Forum 874:199–204

9.

Gu Y, Li H, Du B, Ding W (2019) Towards the understanding of creep-feed deep grinding of DD6 nickel-based single-crystal superalloy. Int J Adv Manuf Technol 100(1–4):445–455

10.

Zhu Y, Ding W, Rao Z, Fu Y (2019) Effect of grinding wheel speed on self-sharpening ability of PCBN grain during grinding of nickel-based superalloys with a constant undeformed chip thickness. Wear 426:1573–1583

11.

Passos ER, Rodrigues JA (2016) The influence of titanium and iron oxides on the coloring and friability of the blue fired aluminum oxide as an abrasive material. Ceramica 62(361):38–44

12.

Zhao B, Ding W, Zhou Y, Su H, Xu J (2019) Effect of grain wear on material removal behaviour during grinding of Ti–6Al–4V titanium alloy with single aggregated cBN grain. Ceram Int 45(12):14842–14850

13.

Zhu Y, Ding W, Rao Z, Yang C (2019) Micro-fracture mechanism of polycrystalline CBN grain during single grain scratching tests based on fractal dimension analysis. Precis Eng 59:26–36

14.

Huang X, Haonan LI, Zhiwen RA, Wenfeng DI (2018) Fracture behavior and self-sharpening mechanisms of polycrystalline cubic boron nitride in grinding based on cohesive element method. Chin J Aeronaut.  https://doi.org/10.1016/j.cja.2018.11.004

15.

Ding W, Zhu Y, Zhang L, Xu J, Fu Y, Liu W, Yang C (2015) Stress characteristics and fracture wear of brazed CBN grains in monolayer grinding wheels. Wear 332:800–809

16.

Miao Q, Ding W, Gu Y, Xu J (2019) Comparative investigation on wear behavior of brown alumina and microcrystalline alumina abrasive wheels during creep feed grinding of different nickel-based superalloys. Wear 426:1624–1634

17.

Sabarinathan P, Annamalai VE, Kumar SS, Kennedy AX (2019) A study on recovery of alumina grains from spent vitrified grinding wheel. J Mater Cycles Waste Manage 21(1):156–165

18.

Shaji S, Radhakrishnan V (2003) An investigation on solid lubricant moulded grinding wheels. Int J Mach Tools Manuf 43(9):965–972

19.

Klocke F, Kuchle A (2009) Manufacturing processes. Springer, Heidelberg

20.

De Martini Fernandes L, Lopes JC, Volpato RS, Diniz AE, de Oliveira RF, de Aguiar PR, de Mello HJ, Bianchi EC (2018) Comparative analysis of two CBN grinding wheels performance in nodular cast iron plunge grinding. Int J Adv Manuf Technol 98(1–4):237–249

21.

Kwak JS, Ha MK (2002) Evaluation of wheel life by grinding ratio and static force. Ksme Int J. 16(9):1072–1077

22.

Taborga JDM (2002) Análise e Monitoramento da Retificação do Ferro Fundido Nodular com Rebolos de Nitreto de Boro Cúbico (CBN). Dissertação de Mestrado em Engenharia Mecânica, Universidade Federal de Santa Catarina, Florianópolis, 2002

23.

Lopes JC, de Martini Fernandes L, Domingues BB, Canarim RC, Fonseca MD, de Angelo Sanchez LE, de Oliveira RF, de Mello HJ, Aguiar PR, Bianchi EC (2019) Effect of CBN grain friability in hardened steel plunge grinding. Int J Adv Manuf Technol 103(1–4):1567–1577
Acknowledgements
This project was funded by the Department of Science and Technology, Government of India, under the Technology Systems Development Programme (TSDP) for waste management [Grant number DST/TSG/WM/2015/567/G].
Additional information
Publisher's Note
Springer Nature remains neutral with regard to jurisdictional claims in published maps and institutional affiliations.
About this article
Cite this article
Sabarinathan, P., Annamalai, V.E. & Xavier Kennedy, A. On the use of grains recovered from spent vitrified wheels in resinoid applications. J Mater Cycles Waste Manag 22, 197–206 (2020). https://doi.org/10.1007/s10163-019-00927-0
Received:

Accepted:

Published:

Issue Date:
Keywords
Alumina

Cylindrical grinding

Friability

Recovery

Recycling