Abstract
Background
In recent years, stapled transanal resection (STARR) has been adopted worldwide with convincing short-term results. However, due to the high recurrence rate and some major complications after STARR, there is still controversy about when the procedure is indicated. The aim of this study was to assess the safety, efficacy and feasibility of STARR performed with a new dedicated device for tailored transanal stapled surgery.
Methods
All the consecutive patients affected by obstructed defecation syndrome (ODS) due to rectocele or/and rectal intussusception, who underwent STARR with the TST STARR-Plus stapler, were included in a prospective study. Pain, Cleveland Clinic Score for Constipation (CCCS) and incontinence, patient satisfaction, number of hemostatic stitches, operative time, hospital stay and perioperative complications were recorded. Postoperative complications and recurrence were also reported.
Results
Forty-five consecutive patients (median age 50; range 24–79) were included in the study. Median resected volume was 15 cm3 (range 12–19 cm3) with a median height of surgical specimen of 5.6 cm (range 4.5–10 cm). The mean CCCS decreased from 17.26 (± 3.77) to 5.42 (± 2.78) postoperatively (p < 0.001). Patient satisfaction grade was excellent in 14 patients (31.1%), good in 25 (55.5%), sufficient in three (6.7%) and poor in three patients (6.7%). No major complications occurred. Five patients (11%) reported urgency after 30 days and two patients (4%) after 12 months. The Cleveland Clinic Incontinence score did not significantly change. At a median follow-up of 23 months (range 12–30 months), only three patients (6.7%) reported recurrent symptoms of obstructed defecation comparable to those reported at baseline.
Conclusions
TST STARR-Plus seems to be safe and effective for the treatment of ODS due to rectocele and rectal intussusception, and technical improvement could reduce the risk of some complications. However, careful patient selection is still the best means of preventing complications.
This is a preview of subscription content, log in to check access.
Access options
Buy single article
Instant unlimited access to the full article PDF.
US$ 39.95
Price includes VAT for USA
Subscribe to journal
Immediate online access to all issues from 2019. Subscription will auto renew annually.
US$ 99
This is the net price. Taxes to be calculated in checkout.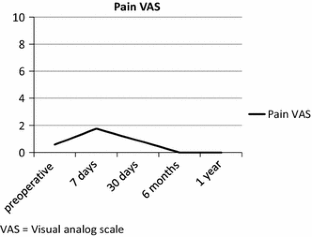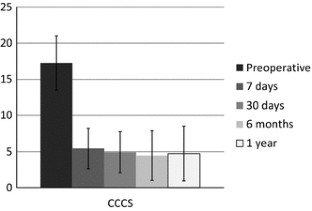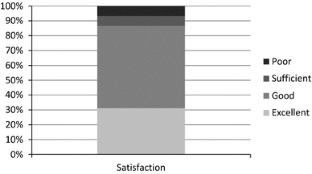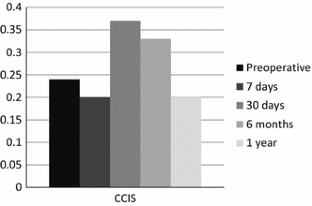 References
1.

Stewart WF, Liberman JN, Sandler RS et al (1999) Epidemiology of constipation (EPOC) study in the United States: relation of clinical subtypes to sociodemographic features. Am J Gastroenterol 94:3530–3540

2.

Schwandner O, Stuto A, Jayne D, Lenisa L, Pigot F, Tuech JJ, Scherer R, Nugent K, Corbisier F, Basany EE, Hetzer FH (2008) Decision-making algorithm for the STARR procedure in obstructed defecation syndrome: position statement of the group of STARR Pioneers. Surg Innov 15:105–109

3.

Boccasanta P, Venturi M, Stuto A, Bottini C, Caviglia A, Carriero A, Mascagni D, Mauri R, Sofo L, Landolfi V (2004) Stapled transanal rectal resection for outlet obstruction: a prospective, multicenter trial. Dis Colon Rectum 47:1285–1296

4.

Arroyo A, González-Argenté FX, García-Domingo M, Espin-Basany E, De-la-Portilla F, Pérez-Vicente F, Calpena R (2008) Prospective multicentre clinical trial of stapled transanal rectal resection for obstructive defaecation syndrome. Br J Surg 95:1521–1527

5.

Jayne DG, Schwandner O, Stuto A (2009) Stapled transanal rectal resection for obstructed defecation syndrome: one-year results of the European STARR Registry. Dis Colon Rectum 52:1205–1212

6.

Naldini G (2011) Serious unconventional complications of surgery with stapler for haemorrhoidal prolapse and obstructed defaecation because of rectocele and rectal intussusception. Colorectal Dis 13:323–327

7.

Gagliardi G, Pescatori M, Altomare DF, Binda GA, Bottini C, Dodi G, Filingeri V, Milito G, Rinaldi M, Romano G et al (2008) Results, outcome predictors, and complications after stapled transanal rectal resection for obstructed defecation. Dis Colon Rectum 51:186–195

8.

Ommer A, Albrecht K, Wenger F (2006) Stapled transanal rectal resection (STARR): a new option in the treatment of obstructed defecation syndrome. Langenbeck's Arch Surg 391:32–37

9.

Petersen S, Hellmich G, Schuster A, Lehmann D, Albert W, Ludwig K (2006) Stapled transanal resection under laparoscopic surveillance for rectocele and concomitant enterocele. Dis Colon Rectum 49:685–689

10.

Jane DG, Finan PJ (2005) Stapled transanal resection for obstructed defaecation and evidence-based practice. Br J Surg 92:793–794

11.

Renzi A, Izzo D, Di Sarno G, Izzo G, Di Martino N (2006) Stapled transanal rectal resection to treat obstructed defecation caused by rectal intussusception and rectocele. Int J Colorectal Dis 21:661–667

12.

Boccasanta P, Venturi M, Salamina G, Cesana BM, Bernasconi F, Roviaro G (2004) New trends in the surgical treatment of outlet obstruction: clinical and functional results of two novel transanal stapled techniques from a randomised controlled trial. Int J Colorectal Dis 19:359–369

13.

Naldini G, Martellucci J, Rea R, Lucchini S, Schiano di Visconte M, Caviglia A, Menconi C, Ren D, He P, Mascagni D (2014) Tailored prolapse surgery for the treatment of haemorrhoids and obstructed defecation syndrome with a new dedicated device: TST STARR Plus. Int J Colorectal Dis 29:623–629

14.

Wadhawan H, Shorthouse AJ, Brown SR (2010) Surgery for obstructed defaecation: does the use of the Contour device (Trans-STARR) improve results? Colorectal Dis 12:885–890

15.

Corman ML, Carriero A, Hager T, Herold A, Jayne DG, Lehur PA, Lomanto D, Longo A, Mellgren AF, Nicholls J, Nyström PO, Senagore AJ, Stuto A, Wexner SD (2006) Consensus conference on the stapled transanal rectal resection (STARR) for disordered defaecation. Colorectal Dis 8:98–101

16.

Boenicke L, Reibetanz J, Kim M, Schlegel N, Germer CT, Isbert C (2012) Predictive factors for postoperative constipation and continence after stapled transanal rectal resection. Br J Surg 99:416–422

17.

Zehler O, Vashist YK, Bogoevski D, Bockhorn M, Yekebas EF, Izbicki JR, Kutup A (2010) Quo vadis STARR? A prospective long-term follow-up of stapled transanal rectal resection for obstructed defecation syndrome. J Gastrointest Surg 14:1349–1354

18.

Lehur PA, Stuto A, Fantoli M et al (2008) Outcomes of stapled transanal rectal resection vs. biofeedback for the treatment of outlet obstruction associated with rectal intussusception and rectocele: a multicenter, randomized, controlled trial. Dis Colon Rectum 51:1611–1618

19.

Hicks CW, Weinstein M, Wakamatsu M, Savitt L, Pulliam S, Bordeianou L (2014) In patients with rectoceles and obstructed defecation syndrome, surgery should be the option of last resort. Surgery 155:659–667

20.

Hall GM, Shanmugan S, Nobel T, Paspulati R, Delaney CP, Reynolds HL, Stein SL, Champagne BJ (2014) Symptomatic rectocele: what are the indications for repair? Am J Surg 207:375–379

21.

Naldini G, Cerullo G, Menconi C, Martellucci J, Orlandi S, Romano N, Rossi M (2011) Resected specimen evaluation, anorectal manometry, endoanal ultrasonography and clinical follow-up after STARR procedures. World J Gastroenterol 17:2411–2416

22.

Altomare DF, Spazzafumo L, Rinaldi M, Dodi G, Ghiselli R, Piloni V (2008) Set-up and statistical validation of a new scoring system for obstructed defaecation syndrome. Colorectal Dis 10:84–88

23.

Bove A, Pucciani F, Bellini M, Battaglia E, Bocchini R, Altomare DF, Dodi G, Sciaudone G, Falletto E, Piloni V, Gambaccini D, Bove V (2012) Consensus statement AIGO/SICCR: diagnosis and treatment of chronic constipation and obstructed defecation (part I: diagnosis). World J Gastroenterol 18:1555–1564
Ethics declarations
Conflict of interest
The authors declare that they have no conflict of interest.
Ethical approval
Ethical approval for this type of study was not required in any of the participating institutions.
Informed consent
Informed consent was obtained from all participants included in the study.
Electronic supplementary material
Below is the link to the electronic supplementary material.
Supplementary material 1 (MP4 161672 kb)
About this article
Cite this article
Naldini, G., Fabiani, B., Menconi, C. et al. Treatment of obstructed defecation syndrome due to rectocele and rectal intussusception with a high volume stapler (TST STARR-plus). Tech Coloproctol 22, 53–58 (2018). https://doi.org/10.1007/s10151-017-1696-7
Received:

Accepted:

Published:

Issue Date:
Keywords
Obstructed defecation

STARR

Rectal prolapse

Surgical stapling

Rectal resection

Rectocele intussusception