Abstract
The risk of urethral injury during transanal total mesorectal excision (taTME) is delineated, and potential risk factors for iatrogenic transection are reviewed. A variety of applied and theoretical techniques can be used by surgeons to diminish the risk of injury in males undergoing this operation. Many of the approaches utilize non-optic media and wavelengths beyond the visible light spectrum which can enhance the surgeon's frame of reference. The aim of the present study was to assess the techniques and theoretical approaches to urethral localization during taTME. Future directions in surgical imaging are also discussed, including the use of organic dyes, quantum dots, and carbon nanotubes; collectively, technology that could someday provide surgeons with an ability to identify anatomic structures prone to injury.
This is a preview of subscription content, log in to check access.
Access options
Buy single article
Instant unlimited access to the full article PDF.
US$ 39.95
Price includes VAT for USA
Subscribe to journal
Immediate online access to all issues from 2019. Subscription will auto renew annually.
US$ 99
This is the net price. Taxes to be calculated in checkout.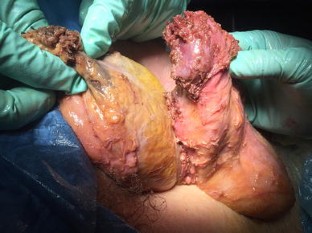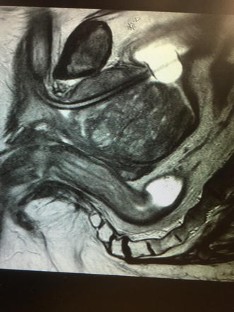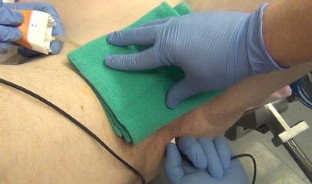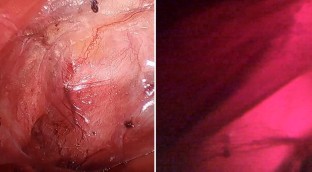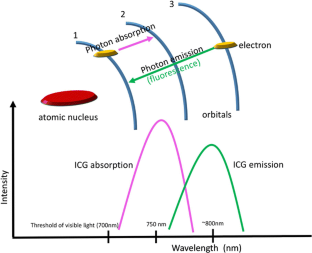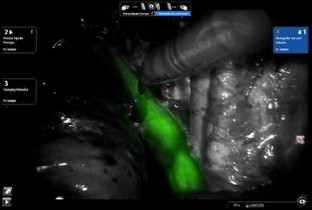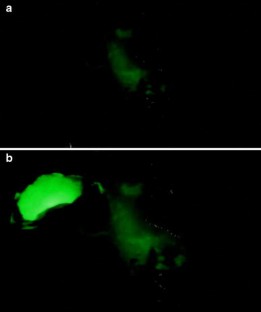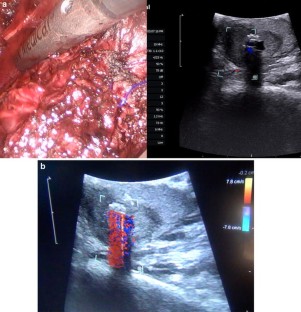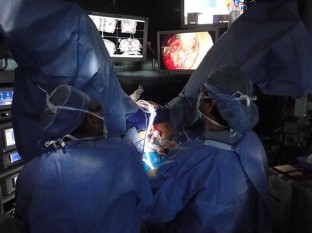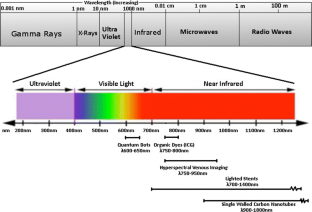 References
1.

Cahill RA, Hompes R (2015) Transanal total mesorectal excision. Br J Surg 102(13):1591–1593. doi:10.1002/bjs.9933

2.

Rullier E (2015) Transanal mesorectal excision: the new challenge in rectal cancer. Dis Colon Rectum 58(7):621–622. doi:10.1097/DCR.0000000000000395

3.

Heald RJ (2013) A new solution to some old problems: transanal TME. Tech Coloproctol 17(3):257–258. doi:10.1007/s10151-013-0984-0

4.

D'Hoore A, Wolthuis AM, Sands DR, Wexner S (2016) Transanal total mesorectal excision: the work is progressing well. Dis Colon Rectum 59(3):247–250. doi:10.1097/DCR.0000000000000508

5.

Deijen CL, Tsai A, Koedam TW, Veltcamp Helbach M, Sietses C, Lacy AM, Bonjer HJ, Tuynman JB (2016) Clinical outcomes and case volume effect of transanal total mesorectal excision for rectal cancer: a systematic review. Tech Coloproctol 20(12):811–824

6.

Marecik SJ, Pai A, Sheikh T, Park JJ, Prasad LM (2016) Transanal total mesorectal excision: save the nerves and urethra. Dis Colon Rectum 59(7):e410–e414. doi:10.1097/DCR.0000000000000626

7.

Kneist W, Stelzner S, Aigner F, Fürst A, Wedel T (2017) Urethral injury in body donor TaTME training. Coloproctol S. doi:10.1007/s00053-016-0133-0

8.

Atallah S, Albert M, Monson JR (2016) Critical concepts and important anatomic landmarks encountered during transanal total mesorectal excision (taTME): toward the mastery of a new operation for rectal cancer surgery. Tech Coloproctol 20(7):483–494. doi:10.1007/s10151-016-1475-x

9.

Stitt L, Flores FA, Dhalla SS (2015) Urethral injury in laparoscopic-assisted abdominoperineal resection. Can Urol Assoc J 9(11–12):E900–E902. doi:10.5489/cuaj.3259

10.

Sawkar HP, Kim DY, Thum DJ, Zhao L, Cashy J, Bjurlin M, Bhalani V, Boller AM, Kundu S (2014) Frequency of lower urinary tract injury after gastrointestinal surgery in the nationwide inpatient sample database. Am Surg 80(12):1216–1221

11.

Andersson A, Bergdahl L (1976) Urologic complications following abdominoperineal resection of the rectum. Arch Surg 111(9):969–971

12.

Lacy AM, Tasende MM, Delgado S, Fernandez-Hevia M, Jimenez M, De Lacy B, Castells A, Bravo R, Wexner SD, Heald RJ (2015) Transanal total mesorectal excision for rectal cancer: outcomes after 140 Patients. J Am Coll Surg 221(2):415–423

13.

Burke JP, Martin-Perez B, Khan A, Nassif G, de Beche-Adams T, Larach SW, Albert MR, Atallah S (2016) Transanal total mesorectal excision for rectal cancer: early outcomes in 50 consecutive patients. Colorectal Dis 18(6):570–577. doi:10.1111/codi.13263

14.

Rouanet P, Mourregot A, Azar CC, Carrere S, Gutowski M, Quenet F, Saint-Aubert B, Colombo PE (2013) Transanal endoscopic proctectomy: an innovative procedure for difficult resection of rectal tumors in men with narrow pelvis. Dis Colon Rectum 56(4):408–415. doi:10.1097/DCR.0b013e3182756fa0

15.

Penna M, Hompes R, Arnold S, Wynn G, Austin R, Warusavitarne J, Moran B, Hanna GB, Mortensen NJ, Tekkis PP, TaTME Registry Collaborative (2016) Transanal total mesorectal excision: international registry results of the first 720 cases. Ann Surg. doi:10.1097/SLA.0000000000001948

16.

Atallah SB, Dubose AC, Burke JP, Nassif G, deBeche-Adams T, Frering T, Albert MR, Monson JRT (2017) Uptake of transanal total mesorectal excision in North America: initial assessment of a structured training program and the experience of delegate surgeons. Dis Colon Rectum. doi:10.1097/DCR.00000000000000823

17.

Akça O, Zargar H, Autorino R, Brandao LF, Gürler AS, Avşar A, Horuz R, Albayrak S (2015) The transrectal single port laparoscopic radical prostatectomy in a cadaver model. Turk J Urol 41(2):78

18.

Knol J, Chadi SA (2016) Transanal total mesorectal excision: technical aspects of approaching the mesorectal plane from below. Minim Invasive Ther Allied Technol 25(5):257–270. doi:10.1080/13645706.2016.1206572

19.

Atallah S, Albert M (2016) The neurovascular bundle of Walsh and other anatomic considerations crucial in preventing urethral injury in males undergoing transanal total mesorectal excision. Tech Coloproctol 20(6):411–412. doi:10.1007/s10151-016-1468-9

20.

Rullier E, Denost Q, Vendrely V, Rullier A, Laurent C (2013) Low rectal cancer: classification and standardization of surgery. Dis Colon Rectum 56(5):560–567. doi:10.1097/DCR.0b013e31827c4a8c

21.

Atallah S, Martin-Perez B, Drake J, Stotland P, Ashamalla S, Albert M (2015) The use of a lighted stent as a method for identifying the urethra in male patients undergoing transanal total mesorectal excision: a video demonstration. Tech Coloproctol 19(6):375. doi:10.1007/s10151-015-1297-2

22.

Flower RW (1973) Injection technique for indocyanine green and sodium fluorescein dye angiography of the eye. Invest Ophthalmol 12(12):881–895

23.

Choromokos E, Kogure K, David NJ (1969) Infrared absorption angiography. J Biol Photogr Assoc 37(2):100–104

24.

Alander JT, Kaartinen I, Laakso A, Pätilä T, Spillmann T, Tuchin VV, Venermo M, Välisuo P (2012) A review of indocyanine green fluorescent imaging in surgery. Int J Biomed Imaging. doi:10.1155/2012/940585

25.

Amiot CL, Xu S, Liang S, Pan L, Zhao JX (2008) Near-infrared fluorescent materials for sensing of biological targets. Sensors (Basel) 8(5):3082–3105

26.

Yuan B, Chen N, Zhu Q (2004) Emission and absorption properties of indocyanine green in intralipid solution. J Biomed Opt 9(3):497–503

27.

Siddighi S, Yune JJ, Hardesty J (2014) Indocyanine green for intraoperative localization of ureter. Am J Obstet Gynecol 211(4):436e1-2. doi:10.1016/j.ajog.2014.05.017

28.

Barnes TG, Penna M, Hompes R, Cunningham C (2017) Fluorescence to highlight the urethra: a human cadaveric study. Tech Coloproctol. doi:10.1007/s10151-017-1615-y

29.

John TG, Greig JD, Crosbie JL, Miles WF, Garden OJ (1994) Superior staging of liver tumors with laparoscopy and laparoscopic ultrasound. Ann Surg 220(6):711

30.

Levy J, Tahiri M, Vanounou T, Maimon G, Bergman S (2016) Diagnostic laparoscopy with ultrasound still has a role in the staging of pancreatic cancer: a systematic review of the literature. HPB Surg 2016:8092109. doi:10.1155/2016/8092109

31.

Orrom WJ, Wong WD, Rothenberger DA, Jensen LL, Goldberg SM (1990) Endorectal ultrasound in the preoperative staging of rectal tumors. Dis Colon Rectum 33(8):654–659

32.

Hodge KK, McNeal JE, Stamey TA (1989) Ultrasound guided transrectal core biopsies of the palpably abnormal prostate. J Urol 142(1):66–70

33.

Atallah S, Albert M, DeBeche-Adams T, Nassif G, Polavarapu H, Larach S (2013) Transanal minimally invasive surgery for total mesorectal excision (TAMIS-TME): a stepwise description of the surgical technique with video demonstration. Tech Coloproctol 17(3):321–325. doi:10.1007/s10151-012-0971-x

34.

Mezger U, Jendrewski C, Bartels M (2013) Navigation in surgery. Langenbecks Arch Surg 398:501–514

35.

Atallah S, Nassif G, Larach S (2015) Stereotactic navigation for TAMIS-TME: opening the gateway to frameless, image-guided abdominal and pelvic surgery. Surg Endosc 29(1):207–211. doi:10.1007/s00464-014-3655-y

36.

Atallah S, Martin-Perez B, Larach S (2016) Image-guided real-time navigation for transanal total mesorectal excision: a pilot study. Tech Coloproctol 19(11):679–684. doi:10.1007/s10151-015-1329-y

37.

Atallah S, Larach SW, Monson JR (2016) Stereotactic navigation for TAMIS-TME. Minim Invasive Ther Allied Technol 25(5):271–277. doi:10.1080/13645706.2016.1201119

38.

Marescaux J, Diana M (2015) Inventing the future of surgery. World J Surg 39(3):615–622. doi:10.1007/s00268-014-2879-2

39.

Pessaux P, Diana M, Soler L, Piardi T, Mutter D, Marescaux J (2015) Towards cybernetic surgery: robotic and augmented reality-assisted liver segmentectomy. Langenbecks Arch Surg 400(3):381–385. doi:10.1007/s00423-014-1256-9

40.

Franchini Melani AG, Diana M, Marescaux J (2016) The quest for precision in transanal total mesorectal excision. Tech Coloproctol 20(1):11–18. doi:10.1007/s10151-015-1405-3

41.

Benson RC, Kues HA (1978) Fluorescence properties of indocyanine green as related to angiography. Phys Med Biol 23:159–163

42.

Peterson JJ, Krauss TD (2006) Fluorescence spectroscopy of single lead sulfide quantum dots. Nano Lett 6:510–514

43.

Kim S, Lim YT, Soltesz EG, de Grand AM, Lee J, Nakayama A, Parker JA, Mihaljevic T, Laurence RG, Dor DM, Cohn LH, Bawendi MG, Frangioni JV (2004) Near infrared fluorescent type II quantum dots for sentinel lymph node mapping. Nat Biotechnol 22:93–97

44.

Bentolila LA, Michalet X, Pinaud FF, Tsay JM, Doose S, Li JJ, Sundaresan G, Wu AM, Gambhir SS, Weiss S (2005) Quantum dots for molecular imaging and cancer medicine. Discov Med 5(26):213–218

45.

O'connell MJ, Bachilo SM, Huffman CB, Moore VC, Strano MS, Haroz EH, Rialon KL, Boul PJ, Noon WH, Kittrell C, Ma J (2002) Band gap fluorescence from individual single-walled carbon nanotubes. Science 297(5581):593–596

46.

Coté GL, Lec RM, Pishko MV (2003) Emerging biomedical sensing technologies and their applications. IEEE Sens J 3(3):251–266

47.

Chee CY, Tong L, Steven GP (1998) A review on the modelling of piezoelectric sensors and actuators incorporated in intelligent structures. J Intell Mater Syst Struct 9(1):3–19

48.

Tabatabai H, Oliver DE, Rohrbaugh JW, Papadopoulos C (2013) Novel applications of laser Doppler vibration measurements to medical imaging. Sens Imag Int J 14(1–2):13–28

49.

Castellini P, Martarelli M, Tomasini EP (2006) Laser Doppler vibrometry: development of advanced solutions answering to technology's needs. Mech Syst Signal Process 20(6):1265–1285

50.

Burchfield TR, Venkatesan S (2007) Accelerometer-based human abnormal movement detection in wireless sensor networks. In: Proceedings of the 1st ACM SIGMOBILE international workshop on Systems and networking support for healthcare and assisted living environments, pp 67–69. ACM

51.

Lötters JC, Bomer JG, Verloop AJ, Droog EA, Olthuis W, Veltink PH, Bergveld P (1998) Design, fabrication and characterization of a highly symmetrical capacitive triaxial accelerometer. Sens Actuators, A 66(1):205–212

52.

Yujiri L, Shoucri M, Moffa P (2003) Passive millimeter wave imaging. IEEE Microw Mag 4(3):39–50

53.

Mizuno K, Matono H, Wagatsuma Y, Warashina H, Sato H, Miyanaga S, Yamanaka Y (2005) New applications of millimeter-wave incoherent imaging. In: IEEE on microwave symposium digest, IEEE MTT-S International, p 4

54.

Moffat FL, Gulec SA, Serafini AN, Sfakianakis GN, Pop R, Robinson DS, Franceschi D, Boggs J, Livingstone AS (1999) A thousand points of light or just dim bulbs? Radiolabeled antibodies and colorectal cancer imaging: concise reviews in surgery. Cancer Invest 17(5):322–334

55.

Tse WL, Hung LK, Law B, Ho PC (2003) Enhanced localization of osteoid osteoma with radiolabeling and intraoperative gamma counter guidance: a case report. J Hand Surg 28(4):699–703

56.

Bernardi MP, Bloemendaal AL, Albert M, Whiteford M, Stevenson AR, Hompes R (2016) Transanal total mesorectal excision: dissection tips using 'O's and 'triangles'. Tech Coloproctol 20(11):775–778
Ethics declarations
Conflict of interest
The authors received no funding for this study, and the research was not supported by any grants or other funding. Sam Atallah, MD, is a paid consultant for ConMed, Inc., Applied Medical, Inc., THD America, and Kawasaki Robotics, Inc. Drs. A. Mabardy, A. Volpato, and Mr. J. Sneider have no financial disclosures to report.
Ethical approval
This research was performed in accordance with the ethical standards of the institutional and/or national research committee and with the 1964 Helsinki declaration and its later amendments or comparable ethical standards.
Informed consent
Informed consent was obtained in accordance with the standards set forth by hospital regulations.
Electronic supplementary material
Below is the link to the electronic supplementary material.
Supplementary material 1 (MP4 306465 kb)
About this article
Cite this article
Atallah, S., Mabardy, A., Volpato, A.P. et al. Surgery beyond the visible light spectrum: theoretical and applied methods for localization of the male urethra during transanal total mesorectal excision. Tech Coloproctol 21, 413–424 (2017) doi:10.1007/s10151-017-1641-9
Received:

Accepted:

Published:

Issue Date:
Keywords
taTME

Urethral identification

Infrared imaging

ICG