Abstract
Errors in image interpretation are a common problem in diagnostic radiology. Although many published articles provide trainees with the means to correctly interpret imaging studies, they do not provide a framework for understanding why and how errors occur. In this article, we propose a classification system that allows categorization of errors, which we hope can serve as a basis for peer review, self-education, and quality improvement programs. Our scheme incorporates elements of a classification system proposed by previous authors but also includes novel categories. In this article, we show the usefulness of our scheme by applying it to a specific, and particularly problematic, diagnosis in emergency radiology, namely that of dural sinus thrombosis.
This is a preview of subscription content, log in to check access.
Access options
Buy single article
Instant unlimited access to the full article PDF.
US$ 39.95
Price includes VAT for USA
Subscribe to journal
Immediate online access to all issues from 2019. Subscription will auto renew annually.
US$ 99
This is the net price. Taxes to be calculated in checkout.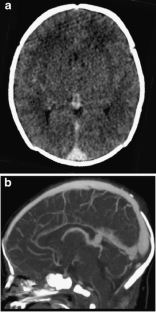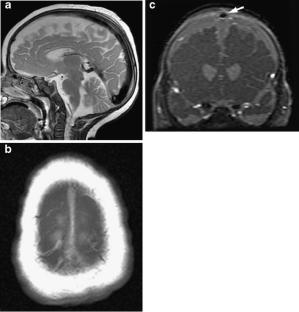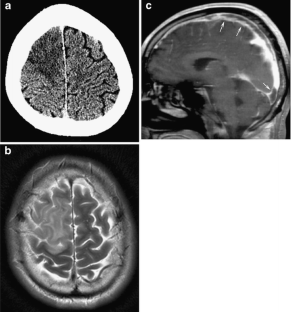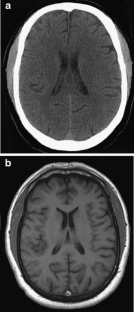 References
1.

Enoch JM (1960) Natural Tendencies in Visual Search of a Complex Display. In: Symposium on Visual Search Techniques. Publication 712. National Academy of Sciences-National Research Council, Washington, D. C

2.

http://www.rcr.ac.uk/publications.aspx?PageID=310 (Accessed July 3, 2011)

3.

Pinto A, Brunese L (2010) Spectrum of diagnostic errors in radiology. World J Radiol 2:377–383

4.

Renfrew DL, Franken EA Jr, Berbaum KS, Weigelt FH, Abu-Yousef MM (1992) Error in radiology: classification and lessons in 182 cases presented at a problem case conference. Radiology 183:145–150

5.

Hinman JM, Provenzale JM (2002) Hypointense thrombus on T2-weighted MR imaging: a potential pitfall in the diagnosis of dural sinus thrombosis. Eur J Radiol 41:147–152

6.

Dormont D, Sag K, Biondi A, Wechsler B, Marsault C (1995) Gadolinium-enhanced MR of chronic dural sinus thrombosis. AJNR 16:1347–1352

7.

Keiper MD, Ng SES, Grossman RI (1995) Subcortical hemorrhage: marker for Radiographically occult cerebral vein thrombosis on CT. J Comput Assist Tomogr 19:527–531

8.

Virapongse C, Cazenave C, Quisling R, Sarwar M, Hunter S (1987) The empty delta sign: frequency and significance in 76 cases of dural sinus thrombosis. Radiology 162:779–785

9.

Provenzale JM, Joseph GJ, Barboriak DP (1998) Dural sinus thrombosis: findings on CT and MR imaging and diagnostic pitfalls. AJR 170:777–783

10.

Tang PH, Chai J, Chan YH, Chng SM, Lim CC (2008) Superior sagittal sinus thrombosis: subtle signs on neuroimaging. Ann Acad Med Singapore 37:397–401

11.

Rodallec MH, Krainik A, Feydy A et al (2006) Cerebral venous thrombosis and multidetector CT angiography: tips and tricks. Radiographics 26(suppl 1):S5–S18
About this article
Cite this article
Provenzale, J.M., Kranz, P.G. Understanding errors in diagnostic radiology: proposal of a classification scheme and application to emergency radiology. Emerg Radiol 18, 403 (2011). https://doi.org/10.1007/s10140-011-0974-3
Received:

Accepted:

Published:
Keywords
Error

Classification

Dural sinus thrombosis

Quality assessment