Abstract
Aeromonas veronii is one of the main pathogens causing sepsis and ulcer syndrome in freshwater fish. Analysis of the results of epidemiological investigations in recent years has revealed that the virulence of A. veronii and its tolerance to drugs have been increasing year by year. Currently, most of the research on A. veronii focuses on its isolation, identification, and drug susceptibility, whereas research on its virulence factors and pathogenesis mechanisms is relatively rare. In this study, we identified and obtained the highly expressed TH0426 cadaverine reverse transporter (CadB) of A. veronii. We used efficient suicide plasmid-mediated homologous recombination to delete the cadB gene in TH0426 and constructed a cadB deletion strain. The LD50 of ΔcadB was 93.2 times higher than that of TH0426 in zebrafish, the toxicity of ΔcadB was 9.5 times less than that of TH0426 in EPC cells, and the biofilm formation ability of ΔcadB was 5.6-fold greater than that of TH0426. In addition, motility detection results indicated that ΔcadB had lost its swimming ability. The results of flagellar staining and TEM demonstrated that ΔcadB shed the flagella. In summary, the virulence and adhesion of A. veronii TH0426 were significantly decreased by the deletion of cadB, which might provide a theoretical basis for research into A. veronii virulence factors.
This is a preview of subscription content, log in to check access.
Access options
Buy single article
Instant unlimited access to the full article PDF.
US$ 39.95
Price includes VAT for USA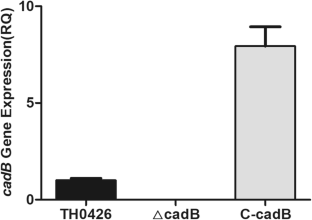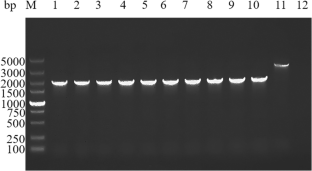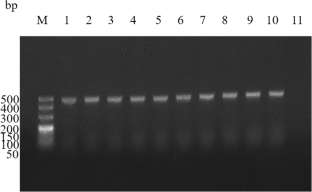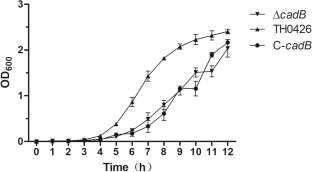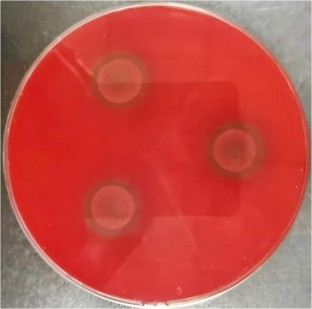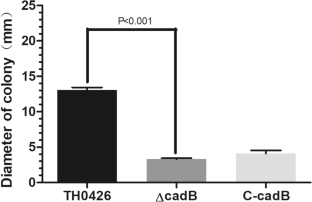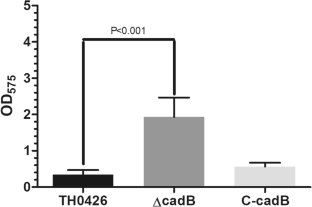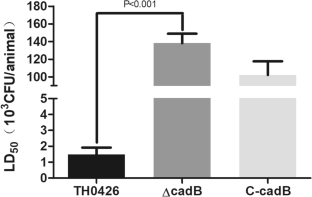 Ethics declarations
Ethical approval
All experiments were implemented in strict accordance with the Regulations of Animal Experimentation of Jilin Agricultural University (JLAU08201409), and the animal facility complied with the National Institutes of Health Guidelines for the Care and Use of Laboratory Animals (NIH Publications No. 8023).
Conflict of interest
The authors declare that they have no competing interests.
Additional information
Publisher's note
Springer Nature remains neutral with regard to jurisdictional claims in published maps and institutional affiliations.
About this article
Cite this article
Tao, L., Kang, Y., Zhang, L. et al. Cadaverine reverse transporter (CadB protein) contributes to the virulence of Aeromonas veronii TH0426. Int Microbiol (2020) doi:10.1007/s10123-020-00120-6
Received:

Revised:

Accepted:

Published:
Keywords
Aeromonas veronii TH0426

CadB

Virulence