Abstract
Background
Premorbid physically and intellectually enriching lifestyles have increasingly been recognized as able to mitigate the risk of disease-related disability in patients with multiple sclerosis (MS).
Objective
To explore if premorbid physical activity, cognitive reserve and trait personality act as proxies for functional reserve that contributes to rehabilitation outcome.
Methods
We recruited all patients previously enrolled in two pilot trials investigating the effect of home-based video game training in improving balance (Study 1) and attention (Study 2) for additional assessments with the Historical Leisure Activity Questionnaire (HLAQ; a proxy for premorbid physical activity), Cognitive Reserve Index Questionnaire (CRIQ), and Temperament and Character Inventory (TCI). Hierarchical logistic regression (HLR) analyses tested the association of HLAQ, CRIQ, and TCI with training effect on balance (static posturography) and on attention (Symbol Digit Modalities Test).
Results
We identified 94% (34/36) and 74% (26/35) of patients participating at the original Study 1 and Study 2, respectively. HLR analyses showed an exclusive "intra-modal" modulation of rehabilitation outcome by functional reserve, given that (1) larger training effect on balance was associated with higher HLAQ (OR = 2.03, p = 0.031); (2) larger training effect on attention was associated with higher CRIQ (OR = 1.27, p = 0.033). Furthermore, we found specific personality traits associated with (1) greater training effect on balance (self-directedness; OR = 1.40, p = 0.051) and lower training effect on attention (harm avoidance; OR = 0.66, p = 0.075).
Conclusion
We hypothesize that premorbid physical and intellectual activities not only act as a buffer for limiting the MS-related damage but also as functional reserve that can be retrieved by task-oriented training to promote recovery through rehabilitation.
This is a preview of subscription content, log in to check access.
Access options
Buy single article
Instant unlimited access to the full article PDF.
US$ 39.95
Price includes VAT for USA
Subscribe to journal
Immediate online access to all issues from 2019. Subscription will auto renew annually.
US$ 99
This is the net price. Taxes to be calculated in checkout.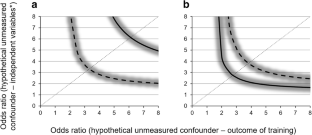 References
1.

Cramer SC, Sur M, Dobkin BH, O'Brien C, Sanger TD, Trojanowski JQ, Rumsey JM, Hicks R, Cameron J, Chen D, Chen WG, Cohen LG, deCharms C, Duffy CJ, Eden GF, Fetz EE, Filart R, Freund M, Grant SJ, Haber S, Kalivas PW, Kolb B, Kramer AF, Lynch M, Mayberg HS, McQuillen P, Nitkin R, Pascual-Leone A, Reuter-Lorenz P, Schiff N, Sharma A, Shekim L, Stryker M, Sullivan EV, Vinogradov S (2011) Harnessing neuroplasticity for clinical applications. Brain J Neurol 134(Pt 6):1591–1609

2.

Kleim JA (2011) Neural plasticity and neurorehabilitation: teaching the new brain old tricks. J Commun Disord 44(5):521–528

3.

Tomassini V, Matthews PM, Thompson AJ et al (2012) Neuroplasticity and functional recovery in multiple sclerosis. Nat Rev Neurol 8(11):635–646

4.

Barkhof F (2002) The clinico-radiological paradox in multiple sclerosis revisited. Curr Opin Neurol 15(3):239–245

5.

Krieger SC, Sumowski J (2018) New insights into multiple sclerosis clinical course from the topographical model and functional reserve. Neurol Clin 36(1):13–25

6.

Sumowski JF, Leavitt VM (2013) Cognitive reserve in multiple sclerosis. Mult Scler 19(9):1122–1127

7.

Elmståhl S, Sommer M, Hagberg B (1996) A 3-year follow-up of stroke patients: relationships between activities of daily living and personality characteristics. Arch Gerontol Geriatr 22(3):233–244

8.

Sela-Kaufman M, Rassovsky Y, Agranov E, Levi Y, Vakil E (2013) Premorbid personality characteristics and attachment style moderate the effect of injury severity on occupational outcome in traumatic brain injury: another aspect of reserve. J Clin Exp Neuropsychol 35(6):584–595

9.

Prosperini L, Fortuna D, Giannì C, Leonardi L, Marchetti MR, Pozzilli C (2013) Home-based balance training using the Wii balance board: a randomized, crossover pilot study in multiple sclerosis. Neurorehabil Neural Repair 27(6):516–525

10.

De Giglio L, De Luca F, Prosperini L et al (2015) A low-cost cognitive rehabilitation with a commercial video game improves sustained attention and executive functions in multiple sclerosis: a pilot study. Neurorehabil Neural Repair 29(5):453–461

11.

Prosperini L, Fanelli F, Petsas N et al (2014) Multiple sclerosis: changes in microarchitecture of white matter tracts after training with a video game balance board. Radiology. 273(2):529–538

12.

De Giglio L, Tona F, De Luca F et al (2016) Multiple sclerosis: changes in thalamic resting-state functional connectivity induced by a home-based cognitive rehabilitation program. Radiology. 280(1):202–211

13.

Motl RW, Dlugonski D, Pilutti L, Sandroff B, McAuley E (2012) Premorbid physical activity predicts disability progression in relapsing-remitting multiple sclerosis. J Neurol Sci 323(1–2):123–127

14.

Nucci M, Mapelli D, Mondini S (2012) Cognitive reserve index questionnaire (CRIq): a new instrument for measuring cognitive reserve. Aging Clin Exp Res 24(3):218–226

15.

Cloninger CR, Svrakic DM, Przybeck TR (1993) A psychobiological model of temperament and character. Arch Gen Psychiatry 50(12):975–990

16.

Fossati A, Cloninger CR, Villa D, Borroni S, Grazioli F, Giarolli L, Battaglia M, Maffei C (2007) Reliability and validity of the Italian version of the temperament and character inventory-revised in an outpatient sample. Compr Psychiatry 48(4):380–387

17.

Prosperini L, Coghe G, Pau M et al (2015) Minimal detectable change of postural sway detected at static posturography in multiple sclerosis. RIMS conference abstracts. Mult Scler 21(4):492–534

18.

Strober L, DeLuca J, Benedict RH, et al (2019) Symbol digit modalities test: a valid clinical trial endpoint for measuring cognition in multiple sclerosis. Mult Scler 25(13):1781–1790

19.

Santangelo G, Altieri M, Enzinger C, Gallo A, Trojano L (2019) Cognitive reserve and neuropsychological performance in multiple sclerosis: a meta-analysis. Neuropsychology. 33(3):379–390

20.

Gazioglu S, Cakmak VA, Ozkorumak E, Usta NC, Ates C, Boz C (2014) Personality traits of patients with multiple sclerosis and their relationship with clinical characteristics. J Nerv Ment Dis 202(5):408–411

21.

Fazekas C, Khalil M, Enzinger C, Matzer F, Fuchs S, Fazekas F (2013) No impact of adult attachment and temperament on clinical variability in patients with clinically isolated syndrome and early multiple sclerosis. Clin Neurol Neurosurg 115(3):293–297

22.

Leavitt VM, Buyukturkoglu K, Inglese M (2017) Sumowski JF (2017) protective personality traits: high openness and low neuroticism linked to better memory in multiple sclerosis. Mult Scler 23(13):1786–1790

23.

Zarbo IR, Minacapelli E, Falautano M et al (2016) Personality traits predict perceived health-related quality of life in persons with multiple sclerosis. Mult Scler 22(4):551–558

24.

Roy S, Drake A, Fuchs T, et al (2018) Longitudinal personality change associated with cognitive decline in multiple sclerosis. Mult Scler. https://doi.org/10.1177/1352458517753720

25.

Prosperini L, Piattella MC, Giannì C, Pantano P (2015) Functional and structural brain plasticity enhanced by motor and cognitive rehabilitation in multiple sclerosis. Neural Plast 2015:481574

26.

Sunwoo MK, Lee JE, Hong JY, Ye BS, Lee HS, Oh JS, Kim JS, Lee PH, Sohn YH (2017) Premorbid exercise engagement and motor reserve in Parkinson's disease. Parkinsonism Relat Disord 34:49–53

27.

Yamaguchi T, Yamamura O, Hamano T, Murakita K, Nakamoto Y (2018) Premorbid physical activity is modestly associated with gait independence after a stroke: an exploratory study. Eur Rev Aging Phys Act 15:18

28.

Karaahmet OZ, Umay E, Gurcay E, Serçe A, Gundogdu I, Cakci A (2018) The effect of premorbid features on post-stroke rehabilitation outcome. Iran J Neurol 17(1):38–46

29.

Schneider EB, Sur S, Raymont V et al (2014) Functional recovery after moderate/severe traumatic brain injury: a role for cognitive reserve? Neurology. 82(18):1636–1642

30.

Jokinen H, Melkas S, Madureira S et al (2016) Cognitive reserve moderates long-term cognitive and functional outcome in cerebral small vessel disease. J Neurol Neurosurg Psychiatry 87(12):1296–1302

31.

Cheng S-T (2016) Cognitive reserve and the prevention of dementia: the role of physical and cognitive activities. Curr Psychiatry Rep 18(9):85

32.

Steward KA, Kennedy R, Novack TA, Crowe M, Marson DC, Triebel KL (2018) The role of cognitive reserve in recovery from traumatic brain injury. J Head Trauma Rehabil 33(1):E18–E27

33.

Piccinini G, Imbimbo I, Ricciardi D, Coraci D, Santilli C, Lo Monaco MR, Loreti C, Vulpiani MC, Silveri MC, Padua L (2018) The impact of cognitive reserve on the effectiveness of balance rehabilitation in Parkinson's disease. Eur J Phys Rehabil Med 54(4):554–559

34.

Satz P, Cole MA, Hardy DJ, Rassovsky Y (2011) Brain and cognitive reserve: mediator(s) and construct validity, a critique. J Clin Exp Neuropsychol 33(1):121–130

35.

Sumowski JF (2015) Cognitive reserve as a useful concept for early intervention research in multiple sclerosis. Front Neurol 6:176
Ethics declarations
Conflict of interest
None related to this article.
Ethical standards
The present study was conducted after approval of the Local Ethics Committee. All data were gathered after informed consent was obtained from each participant, in accordance with specific national laws and the ethics standards laid down in the 1964 Declaration of Helsinki and its later amendments. In no way this study did interfere in the care received by patients. Anonymized data will be shared upon request by the corresponding author (LP).
Financial disclosures
LC: consulting fees from Almirall; LDG: travel grants from Biogen, Novartis, and Teva; LP: consulting fees from Biogen, Novartis and Roche; speaker honoraria from Biogen, Genzyme, Merck Serono, Novartis, and Teva; travel grants from Biogen, Genzyme, Novartis, and Teva; research grants from the Italian MS Society (Associazione Italiana Sclerosi Multipla) and Genzyme; SH, AT, FDL: none to declare.
Additional information
Publisher's note
Springer Nature remains neutral with regard to jurisdictional claims in published maps and institutional affiliations.
About this article
Cite this article
Castelli, L., De Giglio, L., Haggiag, S. et al. Premorbid functional reserve modulates the effect of rehabilitation in multiple sclerosis. Neurol Sci (2020). https://doi.org/10.1007/s10072-019-04237-z
Received:

Accepted:

Published:
Keywords
Multiple sclerosis

Reserve

Rehabilitation