Abstract
Diagonal earlobe crease (DELC) or Frank's sign is a diagonal crease in the earlobe that extends diagonally from the tragus to the edge of the auricle with an angle of approximately 45°. Although its presence increases with advancing age, several studies have shown an independent association between DELC and cardiovascular diseases as well as peripheral vascular diseases. DELC has also been demonstrated to increase the risk of cerebrovascular events (mostly ischaemic stroke), probably through atherosclerotic mechanisms. A systematic literature search was conducted using PubMed and Embase to identify studies investigating the relationship between DELC and the occurrence of cerebrovascular diseases. We identified 5 articles (1469 subjects included). Since the presence of DELC can be easily evaluated, patients with the Frank's sign should undergo a diagnostic workup to detect vascular risk factors and implement preventative therapies.
This is a preview of subscription content, log in to check access.
Access options
Buy single article
Instant access to the full article PDF.
US$ 39.95
Price includes VAT for USA
Subscribe to journal
Immediate online access to all issues from 2019. Subscription will auto renew annually.
US$ 99
This is the net price. Taxes to be calculated in checkout.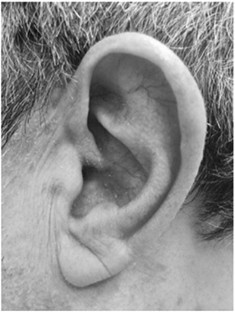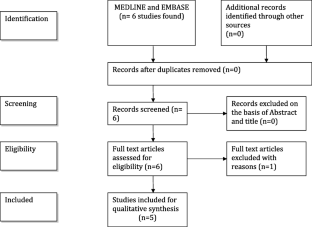 References
1.

Zapata-Wainberg G, Vivancos J (2013) Images in clinical medicine: bilateral earlobe creases. N Engl J Med 368:e32

2.

Santos LR, Martins P, Melo T, Vilas AP (2018) Frank's sign in ischemic stroke. QJM 111:749–750

3.

Aizawa T, Shiomi H, Kitano K, Kimura T (2018) Frank's sign: diagonal earlobe crease. Eur Heart J 39:3653

4.

Frank ST (1973) Aural sign of coronary-artery disease. N Engl J Med 289:327–328

5.

Nazzal S, Blum A (2018) Association between the frank sign and cardiovascular events. South Med J 111:504–509

6.

Petrakis NL (1980) Diagonal earlobe creases, type a behavior and the death of Emperor Hadrian. West J Med 132:87–91

7.

Gutiu AJ, Galatescu E, Gutiu LI, Raduci L (1996) Diagonal eralobe crease: a coronary risk factor, a genetic marker of coronary heart disease, or a mere wrinkle. Ancient Greco-Roman evidence. Rom J Intern Med 34:271–278

8.

Galassi FM, Borghi C, Ballestriero R, Habicht ME, Henneberg M, Rühli FJ (2017) Palaeopathology of the earlobe crease (Frank's sign): new insights from Renaissance art. Int J Cardiol 236:82–84

9.

Kirkham N, Murrells T, Melcher DH, Morrison EA (1989) Diagonal earlobe creases and fatal cardiovascular diseases: a necroscopy studies. Br Heart J 61:361–364

10.

Evrengul H, Dorsunoglu D, Kaftan A, Zoghi M, Tanriverdi H, ZungurM KM (2004) Bilateral diagonal earlobe crease and coronary artery disease: a significant association. Dermatology 209:271–275

11.

Shoenfeld Y, Mor R, Weinberger A, Avidor I, Pinkhas J (1980) Diagonal ear lobe crease and coronary risk factors. J Am Geriatr Soc 28:184–187

12.

Wang Y, Mao LH, Jia EZ, Li ZY, Ding XQ, Ge PC, Liu Z, Zhu TB, Wang LS, Li CJ, Ma WZ, Yang ZJ (2016) Relationship between diagonal earlobe creases and coronary artery disease as determined via angiography. BMJ Open 6:e008558

13.

Lichstein E, Chadda KD, Naik D, Gupta PK (1974) Diagonal ear-lobe crease: prevalence and implications as a coronary risk factor. N Engl J Med 290:615–616

14.

Christiansen JS, Mathiesen B, Andersen AR, Calberg H (1975) Letter: diagonal ear-lobe crease in coronary heart disease. N Engl J Med 293:308–309

15.

Lichstein E, Chapman I, Gupta PK, Chadda KD, Smith HJ, Schwartz I, Naik D (1976) Letter: diagonal ear-lobe crease and coronary artery sclerosis. Ann Intern Med 85:337–338

16.

Kaukola S, Manninen V, Valle M, Halonen PI (1979) Ear-lobe crease and coronary atherosclerosis. Lancet 2:1377

17.

Kaukola S (1982) The diagonal ear-lobe crease, heredity and coronary heart disease. Acta Medica Scand Suppl 668:60–63

18.

Sprague DH (1976) Diagonal ear-lobe crease as an indicator of operative risk. Anesthesiology 45:362–364

19.

Elliott WJ, Karrison T (1991) Increased all-cause and cardiac morbidity and mortality associated with the diagonal earlobe crease: a prospective cohort study. Am J Med 91:247–254

20.

Shmilovich H, Cheng VY, Rajani R, Dey D, Tamarappoo BK, Nakazato R, Smith TW, Otaki Y, Nakanishi R, Gransar H, Paz W, Pimentel RT, Hayes SW, Friedman JD, Thomson LE, Berman DS (2012) Relation of diagonal ear lobe crease to the presence, extent, and severity of coronary artery disease determined by coronary computed tomography angiography. Am J Cardiol 109:1283–1287

21.

Christoffersen M, Frikke-Schmidt R, Schnohr P, Jensen GB, Nordestgaard BG, Tybjærg-Hansen A (2014) Visible age-related signs and risk of ischemic heart disease in the general population: a prospective cohort study. Circulation 129:990–998

22.

Edston E (2006) The earlobe crease, coronary artery disease, and sudden cardiac death: an autopsy study of 520 individuals. Am J Forensic Med Pathol 27:129–133

23.

Baboujian A, Bezwada P, Ayala-Rodriguez C (2019) Diagonal earlobe crease, a marker of coronary artery disease: a case report on Frank's sign. Cureus 11:e4219

24.

Iorgoveanu C, Zaghloul A, Desai A, Krishnan AM, Balakumaran K (2018) Bilateral earlobe crease as a marker of premature coronary artery disease. Cureus 10:e2616

25.

Levine RL, Daly RF (1993) Diagonal earlobe creases and ischemic stroke: preliminary report. J Stroke Cerebrovasc Dis 3:106–111

26.

Park JK, Kim HJ, Chang SJ, Koh SB, Koh SY (1998) Risk factor for hemorragic stroke in Wonju, Korea. Yonsei Med J 39:229–235

27.

Rodríguez-López C, Garlito-Díaz H, Madroñero-Mariscal R, Sánchez-Cervilla PJ, Graciani A, López-Sendón JL, López-de-Sá E (2015) Earlobe crease shape and cardiovascular events. Am J Cardiol 116:286–293

28.

Nazzal S, Hijazi B, Khalila L, Blum A (2017) Diagonal earlobe crease (Frank's sign): a predictor of cerebral vascular events. Am J Med 130:1324.e1–1324.e5

29.

Lee JS, Park S, Kim HJ, Kim Y, Jang H, Kim KW, Rhee HY, Yoon SS, Hwang KJ, Park KC, Moon SH, Kim ST, Lockhart SN, Na DL, Seo SW (2017) Diagonal earlobe crease is a visible sign for cerebral small vessel disease and amyloid-β. Sci Rep 7:13397

30.

Scarpelli PT, Pieri A, Rizzo M, Boccuni M (1975) Peripheral small vessel involvement in chronic nephritides. Int Urol Nephrol 7:157–170

31.

Oda N, Maruhashi T, Kishimoto S, Kajikawa M, Iwamoto Y, Iwamoto A, Matsui S, Hidaka T, Kihara Y, Chayama K, Goto C, Aibara Y, Nakashima A, Noma K, Hirano H, Higashi Y (2017) Relation of the bilateral earlobe crease to endothelial dysfunction. Am J Cardiol 119:1983–1988

32.

Celik S, Erdogan T, Gedikli O, Kiris A, Erem C (2007) Diagonal ear-lobe crease is associated with carotid intima-media thickness in subjects free of clinical cardiovascular disease. Atherosclerosis 192:428–431

33.

Glavic J, Cerimagic D, Lovrencic-Huzjan A, Vukovic V, Demarin V (2008) Frank's sign as a risk factor for cerebrovascular disease. Atherosclerosis 196:477–478

34.

Del Brutto OH, Costa AF (2018) Diagonal Earlobe Crease Revealing Intracranial Atherosclerosis. J Neurosci Rural Pract 9:256–257

35.

Higuchi Y, Maeda T, Guan JZ, Oyama J, Sugano M, Makino N (2009) Diagonal earlobe crease are associated with shorter telomere in male Japanese patients with metabolic syndrome. Circ J 73:274–279

36.

Williams RR (1989) Myocardial infarction risk, earlobe crease, and sleep apnoea syndrome. Lancet 2:676–677

37.

Overfield T, Call EB (1983) Earlobe type, race, and age: effects on earlobe creasing. J Am Geriatr Soc 31:479–481

38.

Sapira JD (1991) Earlobe creases and macrophage receptor. South Med J 84:537–538

39.

Agouridis AP, Elisaf MS, Nair DR, Mikhailidis DP (2015) Ear lobe crease: a marker of coronary artery disease? Arch Med Sci 11:1145–1155

40.

Gluba-Brzózka A, Michalska-Kasiczak M, Franczyk-Skóra B, Nocuń M, Banach M, Rysz J (2014) Markers of increased cardiovascular risk in patients with chronic kidney disease. Lipids Health Dis 13:135

41.

Athyros VG, Kakafika AI, Karagiannis A, Mikhailidis DP (2008) Do we need to consider inflammatory markers when we treat atherosclerotic disease? Atherosclerosis 200:1–12
Ethics declarations
Conflict of interest
The authors declare that they have no conflicts of interest.
Additional information
Publisher's note
Springer Nature remains neutral with regard to jurisdictional claims in published maps and institutional affiliations.
About this article
Cite this article
Pacei, F., Bersano, A., Brigo, F. et al. Diagonal earlobe crease (Frank's sign) and increased risk of cerebrovascular diseases: review of the literature and implications for clinical practice. Neurol Sci 41, 257–262 (2020). https://doi.org/10.1007/s10072-019-04080-2
Received:

Accepted:

Published:

Issue Date:
Keywords
Diagonal earlobe crease

Frank's sign

Cardiovascular diseases

Cerebrovascular diseases

Atherosclerosis