Message from the Editor-in-Chief Neurological Sciences is 40-year-old (founded in 1979)!
A new year marks a new beginning, new advancements, new research opportunities, and new achievements. To make this possible, we must be confident to build new challenges on a solid background and to consider also our past.
This new year (2019) is the 40th year after the foundation of our Journal, started as Italian Journal of Neurological Sciences, edited firstly by Masson, founded by prof. Renato Boeri, a great, modern, and intelligent neurologist, director of the Istituto Neurologico C. Besta of Milan. He was Editor-in-Chief for many years, followed by another brilliant neuroscientist, prof. Giuliano Avanzini, from the same institution that coordinated the activities until 2012 and made substantial transformations as in the journal title and in the publisher.
With the following pictures of prof. Boeri and prof. Avanzini, I want to remember to readers their very hard and continuous activity in the promotion of this journal.
Without them, we would not be able to be where we are now (Figs. 
1
and
2
).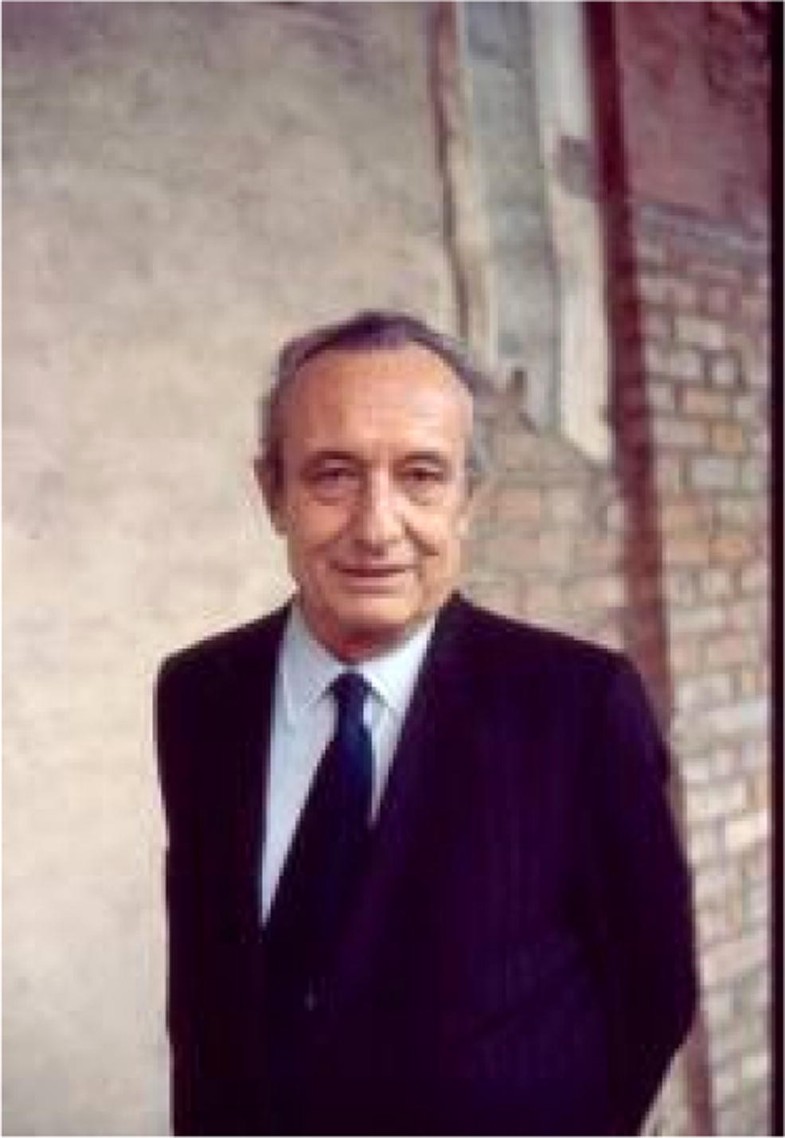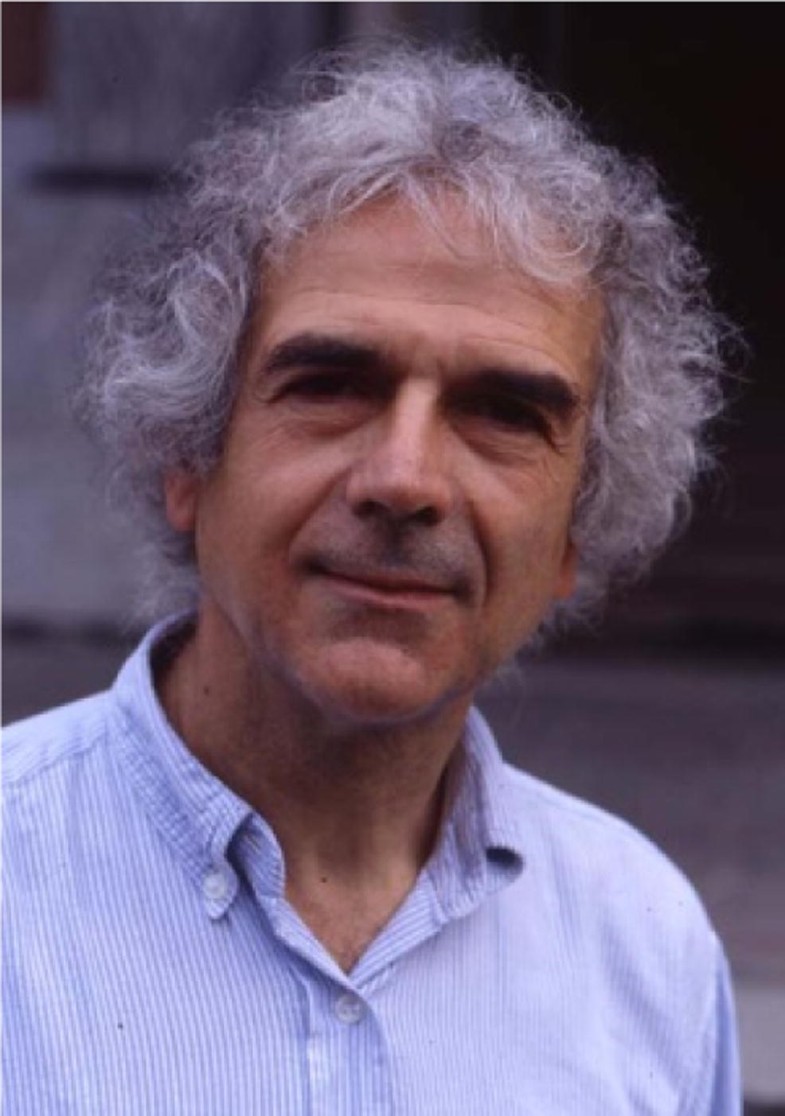 During the past years, in fact, the journal has undergone a steady growth and has risen to an international status as the result of the constant efforts of successive editorial teams, valuable comments from reviewers, and submissions of manuscripts which are both of a high level and interesting.
In particular, 2018 witnessed many journal achievements:
A large revision of the Editorial Board has been performed: 10 new members joined the Associate Editors panel and 34 new members joined the Advisory Board. Associate Editors' main task is to manage the peer-review process of submitted papers in the field of expertise, while Advisory Board members are requested to review assigned manuscripts.
Furthermore, all Editorial Board members are expected to contribute papers to the journal or soliciting/inviting contributions from colleagues or renowned authors in the field of expertise and collaborate to the journal development strategy.
Submissions increased by 8% vs the previous year and actually we are receiving more than 100 contributions per month which are peer-reviewed by skilled professionals. Despite European countries are well represented with a strong contribution of the Italian Neurological community (23.5% of all submissions), noteworthy is the contribution from emerging countries especially in the Asiatic region (46% of the whole submissions). US authors' contribution is traditionally limited although in 2018, we recorded a 77% increase of overall submissions from the USA.

Monthly issues were timely published and turnaround times were sufficiently low. In 2018, we published 383 papers in 12 regular issues and 58 articles in 1 Supplement [vol 39, Suppl 1, IX National ANIRCEF Congress: HEADACHES TURNING TO THE FUTURE, Guest Editor: F. Frediani (June 2018)]. To date, 110 onlinefirst articles are waiting to be included in regular issues; these may cover about 3.5 forthcoming issues.

In the most recent years, big efforts were spent to attract and publish a good deal of high-quality reviews on cutting edge topics and in 2018, they represented 10% of all published papers.
The overall journal growth was also witnessed by the steady growth of journal metrics.
In 2018, we recorded more than 23,200 article downloads per month with an overall 54% increase in the last 3 years. Surprisingly, the largest percentage of users are coming from the USA (26%), followed by Italy (11%), the UK (7%), and China (6%).

More than 1700 articles were discussed through social media. Twitter is currently the most used social network, followed by Facebook.

Journal impact increased in all abstracting and indexing databases:
If 2017 reached 2.285, Google Scholar h5 Index grew to 33; Scopus Scimago Journal Rank and CiteScore increased to 0.730 and 1.65, respectively.
Review and original articles were cited at the highest rate, and that is the reason why we would solicit the publication of these subject article categories.
In the most recent years, we also introduced some new authors' services to match the highest international standards of scientific and academic literature.
In 2017, Neurological Sciences was included into a pilot project for the use of the ORCID number to uniquely identify authors and avoid ethical infringements and now ORCID is a journal reality. When submitting a paper, relevant authors are now requested to provide an ORCID number that it is publicly made available along with published articles. This allows the journal to comply with highest ethical standards and readers to correctly attribute the published article to the right author. ORCID is an open, non-profit, community-based effort to create and maintain a registry of unique researcher identifiers and a transparent method of linking research activities and outputs to these identifiers.
In late 2017, we introduced in Editorial Manager the Transfer Desk service. With this service, Editors are allowed to offer authors of rejected manuscripts the option of transferring their manuscript to another journal among 2500+ Springer Nature journals. A Transfer Desk Editorial team will help authors find a more suitable journal and to streamline resubmission, thus allowing authors to save time in choosing and adapting papers for a new resubmission.
In fall 2016, the SharedIt service was introduced to further improve contents diffusion and journal visibility. Authors of published papers, Society members, and journal subscribers enabled to access journal full texts are offered an immediate shareable link that allows anyone to access a dynamic and interactive version of full-text articles. Shareable links can be created in SpringerLink on each article homepage and be shared with anyone and hosted anywhere including social channels, institutional repositories, and authors' own websites as well as scholarly collaborative networks. The "Shareable link" can be downloaded by selecting the option "Share article" from the left-hand side menu displayed whenever a full-text article is accessed in SpringerLink (https://link.springer.com/journal/10072).
As for the future, we would like to further increase the number of published reviews, especially systematic reviews, to better summarize the current understanding of the field. It would be also appreciable the publication of article collections focused on specific topics to provide a broader overview and a deeper knowledge of selected subjects.
I welcome your ideas and suggestions for a further development of Neurological Sciences and by the way I take the occasion to wish you a bright and successful 2019.
Prof. Antonio Federico
Editor-in-Chief
We are indebted to the following experts who reviewed papers for the journal in 2016. Their expertise and invaluable assistance contributed to maintain a high-scientific standard for the Journal. Reviewers are listed in alphabetical order with the number of completed revisions in brackets.
Abanoz, Yasin (1)
Abbritti, Rosaria Viola (2)
Abbruzzese, Giovanni (2)
Abdel Razek, Ahmed (5)
Abdi, Alireza (3)
Abdullah, Jafri Malin (6)
Abe, Takato (2)
Acampa, Maurizio (2)
Acerbi, Francesco (2)
Agosta, Federica (6)
Agostini, Simone (2)
Aguglia, Umberto (6)
Aguiar de Sousa, Diana (1)
Ahmadian, Nahid (2)
Aiello, Gioacchino (1)
Akay, Ali (2)
Akhondi Asl, Hossein (2)
Aksel Kilicarslan, Ozge (1)
Alemanno, Federica (1)
Alexoudi, Athanasia (4)
Alferova, Vera (2)
Alimohamadi, M. (1)
Alkanli, Nevra (6)
allegra, Cosimo (1)
Altavilla, Riccardo (2)
Altintas, Ozge (1)
Amami, Paolo (1)
Amato, Mariapia (2)
Amboni, Marianna (1)
Ancona, Emilio (2)
Andria, Generoso (2)
Angelini, Corrado (1)
Anninos, Photios (2)
Annovazzi, Laura (1)
Annunziata, Pasquale (17)
Antonelli, Manila (2)
Antonenko, Kateryna (8)
Antonini, Angelo (4)
Antonini, Giovanni (2)
Apostolski, Slobodan (1)
Appollonio, Ildebrando (4)
Arabia, Gennarina (3)
Araki, Nobuo (1)
Arba, Francesco (2)
Arcara, Giorgio (3)
Arii, Kaoru (1)
Armocida, Emanuele (4)
Arnaldi, Dario (1)
Arnao, Valentina (8)
Arora, Shivani (6)
Arsovska, Anita (5)
Asgari Mobarake, Karim (2)
Atherton, DS (1)
Autunno, Massimo (1)
Avanzini, Giuliano (4)
Avolio, Carlo (3)
Awad, Abeer (1)
Aykac, Seyma (1)
Ayvat, Ender (1)
Baba, M. (2)
Babiloni, Claudio (1)
Bacchin, Ruggero (1)
Badihian, Shervin (2)
Balestrino, Alberto (1)
Barbagallo, Gaetano (22)
Barbanti, Piero (3)
Barletta-Rodolfi, Caterina (1)
Baroncini, Damiano (2)
Barone, Stefania (1)
Bartolomei, Luigi (3)
Baschi, Roberta (2)
Baschieri, Francesca (1)
Basit, Sulman (2)
Battaglia, Mario (2)
Battaglini, Marco (2)
Battista, Petronilla (1)
Battisti, Carla (2)
Bayar Muluk, Nuray (2)
Bayram, Derya (3)
Beelen, Anita (1)
Beghi, Ettore (14)
Belcastro, Vincenzo (1)
Bencsik, Krisztina (1)
Bender, Nicole (2)
Benna, Paolo (15)
Berardelli, Alfredo (3)
Bergamaschi, Roberto (3)
Berger, Joseph (1)
Bernardo, Pia (2)
Bernasconi, Pia (3)
Bersano, Anna (1)
Bertolotto, Antonio (1)
Bhalla, Devender (1)
Bhatia, Nitish (2)
Bhoi, Sanjeev (2)
Biagini, Giuseppe (1)
Bianchi, Amedeo (9)
Bianchi, Silvia (4)
Bianchi, Maria Laura Ester (1)
Bianucci, Raffaella (1)
Bisecco, Alvino (3)
Bland, Jeremy (1)
Bocci, Tommaso (1)
Boido, Marco (1)
Bokuda, Kota (4)
Bologna, Matteo (5)
Bono, Francesco (2)
Bonuccelli, Ubaldo (3)
Borghi, Luca (2)
Bortolotti, Carlo (1)
Bosco, Andrea (2)
Bossù, Paola (2)
Bottini, Gabriella (1)
Boubacar, Soumaila (1)
Bozovic, Ivo (1)
Brambila-Tapia, Aniel Jessica Leticia (2)
Bredow, J. (1)
Bresolin, Nereo (1)
Briani, Chiara (3)
Brigandì, Amelia (2)
Brugnolo, Andrea (2)
Budriesi, Carla (2)
Burgunder, JeanMarc (2)
Caetano, André (1)
Caffarra, Paolo (5)
Calabresi, Paolo (2)
Caliandro, Pietro (2)
Calik, Mustafa (2)
Calik Kutukcu, Ebru (2)
Calvo, Andrea (2)
Camargo, Carlos Henrique (7)
Caminiti, Silvia Paola (1)
Candelaresi, Paolo (3)
Cantello, Roberto (1)
Cao, Zhihong (2)
Cao, Gui-Fang (1)
Cappa, Stefano (3)
Caputi, Luigi (1)
Cardaioli, Elena (1)
Carlesimo, Augusto (3)
Caroppo, Paola (2)
Carvalho, Andreia (1)
Cascini, Giuseppe (4)
Casetta, Ilaria (1)
Caso, Valeria (1)
Castellano, Antonella (1)
Castiglione, Roberto (1)
Catalão, Carlos Henrique (1)
Cavalcante, Paola (1)
Cavallieri, Francesco (1)
Celebisoy, Nese (3)
Censori, Bruno (2)
Centonze, Diego (2)
Cerasa, Antonio (1)
Cerase, Alfonso (3)
Ceravolo, Roberto (2)
Ceroni, Mauro (14)
Cerri, Cesare (3)
Cevoli, Sabina (1)
Chang, Ting (1)
Chen, Hao (2)
Cheng, Xinwang (1)
Cheng, Oumei (1)
Cheng, Quan (1)
Chiapparini, Luisa (1)
Chiò, Adriano (7)
Chiriboga, Claudia (1)
Chisari, Carmelo (3)
Cho, Y.W. (1)
Choi, Seo-Young (1)
Chwojnicki, Kamil (2)
Ciceri, Elisa (14)
Cioncoloni, David (2)
Cioni, C. (5)
Cirignotta, Fabio (4)
Cirillo, Luigi (2)
Cirillo, Mario (1)
Ciusani, Emilio (6)
Cocco, Luigi (1)
Cocito, Dario (1)
Coco, Marinella (2)
Colicchio, Gabriella (1)
Colosimo, Carlo (5)
Colosimo, Cesare (1)
Comi, Cristoforo (4)
Cong, Shuyan (1)
Conte, Antonella (4)
Conte, Gian Marco (1)
Conti, Pio (4)
Cooper-Knock, Johnathan (2)
Coppola, Gianluca (2)
Corbelli, Ilenia (4)
Corea, Francesco (4)
Cortelli, Pietro (4)
Cortese, Antonio (2)
Cosentino, Carlos (1)
Cosentino, Giuseppe (1)
Cossu, Giovanni (1)
Crespo-Burillo, José A. (1)
Cruccu, Giorgio (3)
Dagklis, Ioannis (1)
D'Alessandro, Roberto (2)
Dalla Costa, Gloria (1)
Damásio, Joana (1)
D'Amico, Domenico (1)
Daneshfard, Babak (1)
Dardiotis, Efthimios (1)
Das, Sumit (3)
Davalos-Rodriguez, Ingrid (1)
de Cabo, Carlos (3)
de Falco, Fabrizio A. (9)
de Falco, Arturo (2)
De Gennaro, Luigi (4)
De Marchi, Fabiola (2)
De Michele, G. (1)
De Michele, Manuela (1)
De Salvo, Simona (1)
De Stefano, Nicola (3)
De Tanti, Antonio (2)
Degan, Diana (5)
Del Sette, Massimo (3)
Demuru, Matteo (1)
Deng, Zhen (2)
Devavarapu, Viswa Prasad (2)
Dhikav, Vikas (1)
Di Bonaventura, Carlo (1)
Di Donato, Ilaria (5)
Di Filippo, Massimiliano (3)
Di Iorio, Riccardo (2)
Di Lazzaro, Vincenzo (1)
Di Lorenzo, Francesco (1)
Di Maggio, Giovanni (1)
Di Santo, Simona (2)
Di Stefano, Vincenzo (1)
Diamanti, Luca (2)
Didato, Giuseppe (3)
DiFrancesco, Jacopo C. (2)
Dinacci, Daria (2)
D'Incerti, Ludovico (3)
Dodich, Alessandra (1)
Donadio, Vincenzo (2)
Doneddu, Pietro (1)
Dones, Ivano (2)
Dong, Ji-Hong (1)
Dorfer, Christian (1)
Dorszewska, Jolanta (1)
Dotti, Maria Teresa (6)
Du, Qingcheng (1)
Dubbioso, Raffaele (1)
Duszynsk, Christopher C. (1)
Edgünlü, Tuba (2)
Eleopra, Roberto (5)
Elia, Antonio (8)
Elia, Maurizio (6)
Erbetta, Alessandra (3)
Erken, Haydar (3)
Eskut, Neslihan (1)
Esposito, Marcello (3)
Esposito, Federica (1)
Esposito, Sabrina (1)
Estraneo, Anna (1)
Ethemoglu, Ozlem (2)
Evers, Stefan (3)
Evoli, Amelia (3)
Fabbrini, Giovanni (4)
Falautano, Monica (3)
Falsetti, Lorenzo (1)
Fan, Yuhua (1)
Fanciulli, Alessandra (1)
Fang, Xin (2)
Farrar, Ma (1)
Favoni, Valentina (8)
Fazio, Raffaella (1)
Fenoglio, Chiara (1)
Ferini-Strambi, Luigi (1)
Ferlazzo, Edoardo (2)
Ferrarese, Carlo (1)
Ferrari, Sergio (4)
Ferri, Raffaele (2)
Ferroli, Paolo (3)
Fileccia, Enrico (2)
Filippi, Massimo (7)
Filla, Alessandro (3)
Filosto, Massimiliano (7)
Finocchi, Cinzia (6)
Finsterer, J. (1)
Fiorillo, Chiara (1)
Flomin, Yuriy (2)
Fonseca, Catarina (1)
Formichi, Patrizia (4)
Formisano, Rita (4)
Francesco, Saccà (4)
Franciotta, Diego (2)
Franzini, Andrea (2)
Frau, Jessica (1)
Fukuda, S. (2)
Furlan, Roberto (1)
Gagliardi, Chiara (2)
Gagliardi, Monica (1)
Gainotti, Guido (1)
Galassi, Francesco Maria (8)
Gallais, Benjamin (1)
Gallo, Antonio (1)
Gallo, Paolo (1)
Gallus, Gian Nicola (1)
Gambardella, Antonio (10)
Gandolfi, Maria Luisa (1)
Gandolfo, Carlo (4)
Garcia-Arumi, Elena (1)
Garcia-Monco, Juan Carlos (5)
Garg, Prerna (1)
Gavrilova, Aleksandra (1)
Gdovinova, Zuzana (3)
Gedizlioglu, Muhtesem (1)
Geng, Jia (3)
Gentile, Giordano (1)
Gerevini, Simonetta (1)
Germanò, Antonino (2)
Ghelichi, Leila (2)
Ghezzi, Angelo (8)
Ghidoni, Enrico (5)
Giaccone, Giorgio (1)
Giamberardino, Maria Adele (2)
Giannandrea, David (3)
Giannini, Giulia (2)
Giannoccaro, Maria Pia (1)
Giardina, Emiliano (3)
Gigli, Gianluigi (1)
Gil-Perotin, Sara (1)
Ginanneschi, Federica (2)
Giometto, Bruno (4)
Giordana, Maria Teresa (9)
Giorgio, Antonio (6)
Giorli, Elisa (3)
Giovagnoli, Anna Rita (3)
Giovannetti, Ambra Mara (1)
Girlanda, Paolo (2)
Girlanda, paolo (2)
Girtler, Nicola (1)
Giubilei, Franco (2)
Giuliano, Loretta (1)
Gofir, Abdul (1)
Gómez Gallego, M. (2)
Gondim, Francisco (1)
Gong, Pengyu (1)
González-Castro, P. (1)
Goyal, Gourav (5)
Gramegna, Laura Ludovica (1)
Granata, Giuseppe (1)
Grande, Giulia (2)
Granieri, Enrico (3)
Grasso, Giovanni (1)
Groppo, Elisabetta (1)
Grubić Kezele, Tanja (2)
Guaraldi, Pietro (1)
Guariglia, Cecilia (2)
Guarnieri, Bianca Maria (1)
Guekht, Alla (4)
Guglielmi, Valeria (1)
Gulyaeva, Natalia (1)
Gürsoy, Semra (2)
Habek, Mario (3)
Hadjigeorgiou, Georgios (1)
Haghi Ashtiani, Bahram (1)
Hagovská, Magdaléna (1)
Hara, Shoko (1)
Harter, David H (1)
Hayretdag Ors, Ceyda (1)
He, Yuanhong (4)
Horrany, Nizar (1)
Hortobagyi, Tibor (2)
Hu, Wenli (1)
Huang, Chuxin (1)
Iaffaldano, Pietro (1)
Ilyas, Adeel (1)
Introna, Alessandro (1)
Inzitari, Domenico (1)
Iosa, Marco (1)
Irigaray, Tatiana Quarti (2)
Işik, Ümit (2)
Jan, Kalimullah (1)
Jeong, Keun-Yeong (2)
Jiang, Jack J. (2)
Jiang, Peifang (1)
Jiménez-Jiménez, Félix Javier (1)
Jin, Tao (1)
Kaesmacher, Johannes (1)
Kalita, Jayantee (2)
Kandeger, Ali (1)
Kanzaki, Mami (2)
Karim, M.D. (2)
Karlinski, M.K. (1)
Kerr, Samantha (3)
Kim, JS (1)
Kirschner, Janbernd (1)
Klekner, Almos (1)
Kohat, Abhijeet Kumar (1)
Konstantopoulos, Kostas (4)
Koychev, Ivan (2)
Kraemer, Markus (2)
Kremer, Christine (1)
Kuks, Jan (1)
Kuloglu, Murat (3)
Kumar, Krishan (1)
Kundi, Michael (1)
Kwon, Kyum-Yil (2)
Labate, Angelo (6)
Lai, C.C. (1)
Lai, Dongbing (1)
Landi, A. (1)
Langdon, Dawn (1)
Lanzillo, Roberta (2)
Lapscina, Elena (2)
Laroni, Alice (1)
Lattanzi, Simona (2)
Lauria Pinter, Giuseppe (2)
Lenzi, Gian Luigi (5)
Leocani, Letizia (6)
Leone, Maurizio (1)
Lepur, Dragan (1)
Li, Jiang (2)
Li, Shupeng (1)
Licchetta, Laura (1)
Lin, Hung-Ching (1)
Lisotto, Carlo (1)
Liu, lijun (2)
Liu, Weiping (1)
Loddo, Giuseppe (1)
Logroscino, Giancarlo (1)
Lorenzano, Svetlana (1)
Luana, Benedetti (2)
Lugaresi, Alessandra (1)
Luigetti, Marco (7)
Maggi, Lorenzo (1)
Mainardi, Paolo (1)
Malandrini, Alessandro (6)
Malojcic, Branko (2)
Malucchi, Simona (1)
Mancardi, Gianluigi (1)
Mancini, Francesca (5)
Mancini, Cecilia (1)
Mancuso, Michelangelo (11)
Mandich, Paola (2)
Manfredi, Mario (2)
Manganelli, Fiore (2)
Marando, Claudia (1)
Marchese, Enrico (1)
Mari, Francesca (1)
Marino, Daniela (2)
Marino, Silvia (2)
Mariotti, Caterina (2)
Mariotto, Sara (2)
Marra, Camillo (1)
Martinelli, Vittorio (4)
Martino, Tommaso (2)
Martorana, Alessandro (4)
Mattioli, Flavia Caterina (1)
Maugeri, Rosario (1)
Mazzucchi, Sonia (2)
Meletti, Stefano (1)
Meliou, Maria (2)
Melis, Maurizio (1)
Meneghetti, Giorgio (3)
Meola, Giovanni (2)
Merli, Elena (1)
Merlino, Giovanni (1)
Messina, Sonia (1)
Messina, Giuseppe (1)
Miceli, Gabriele (1)
Micieli, Giuseppe (1)
Mignarri, Andrea (2)
Milanlıoglu, Aysel (1)
Ming, Liu (1)
Mirabella, Massimiliano (3)
Misra, Vivek (1)
Modugno, Nicola (1)
Moggio, Maurizio (1)
Moiola, Lucia (3)
Monaco, Salvatore (2)
Mondelli, Mauro (7)
Mongini, Tiziana (1)
Montagnese, Federica (1)
Montanaro, V.V. (2)
Monti, Lucia (2)
Morelli, Maurizio (2)
Morgante, Francesca (1)
Munitic, Ivana (2)
Musicco, Massimo (4)
Musumeci, Giuseppe (1)
Nacmias, Benedetta (4)
Nardone, Antonio (1)
Nencini, Patrizia (1)
Nisticò, Rita (4)
Nobili, Flavio (2)
Nolano, Maria (1)
Oddi, Sergio (1)
Ofori-Asenso, Richard (1)
Ongun, Nedim (1)
Orihashi, Kazumasa (1)
Orlacchio, Antonio (2)
Orzi, Francesco (5)
Osio, Maurizio (1)
Osipova, Vera (1)
Ozkara, Cigdem (1)
Padua, Luca (7)
Palcidi, Fabio (1)
Pantoni, Leonardo (11)
Paolicelli, Damiano (1)
Paolucci, Teresa (2)
Paolucci, Stefano (1)
Papagno, Costanza (6)
Pareyson, Davide (4)
Parlak Demir, Yasemin (1)
Parnetti, Lucilla (2)
Pasanisi, Maria Barbara (1)
Pasto, Luisa (2)
Patel, Amar S. (2)
Patti, Francesco (1)
Pavesi, Giovanni (1)
Pavone, Piero (3)
Pedotti, Rosetta (1)
Pegoraro, Elena (7)
Pellegatta, Serena (1)
Perini, Francesco (1)
Pezzini, Alessandro (1)
Piano, Carla (1)
Picillo, Marina (3)
Pierangeli, Giulia (3)
Piras, Fabrizio (2)
Pisani, Francesco (3)
Pisani, Antonio (2)
Pisciotta, Chiara (1)
Pizza, Fabio (1)
Pocchiari, Maurizio (1)
Poggesi, Anna (2)
Poletti, Michele (1)
Pollo, Bianca (1)
Poloni, Marco (3)
Pomblum, Valdeci (1)
Pontieri, Francesco (2)
Pradotto, Luca (7)
Preziosa, Paolo (4)
Prosperini, Luca (1)
Provenzano, Carlo (2)
Provinciali, Leandro (1)
Provini, Federica (2)
Puoti, Gianfranco (1)
Quarantelli, Mario (6)
Quartarone, Angelo (1)
Quattrini, Angelo (1)
Quattrone, Aldo (3)
Radaelli, Marta (1)
Radu, Beatrice (1)
Raggi, Alberto (6)
Raglio, Alfredo (1)
Ragonese, Paolo (2)
Rainero, Innocenzo (2)
Rausa, Marialuisa (3)
Ricci, Stefano (2)
Ricciardi, Lucia (1)
Ripellino, Paolo (1)
Roberta, Perri (4)
Rocca, Mara (2)
Roccatagliata, Luca (1)
Rocha, Eva (3)
Rohani, Mohammad (1)
Rollo Neto, Fernando (1)
Romano, Silvia (1)
Romano, Marcello (1)
Romoli, Michele (7)
Ronchi, Dario (2)
Rosini, Francesca (32)
Rossi, Simone (5)
Rottolii, P. (1)
Rufa, Alessandra (2)
Russo, Antonio (1)
Sacco, Simona (13)
Saito, Kazuyuki (1)
Sak, Jarosław (1)
Salmaggi, Andrea (3)
Salsano, Ettore (2)
Salsone, Maria (2)
Salvetti, Marco (1)
Sampaolo, Simone (1)
Sancesario, Giuseppe (3)
Sancesario, Giulia (2)
Sangalli, Francesca (2)
Sansone, Valeria (1)
Santorelli, F.M. (7)
Saraceno, Lorenzo (1)
Sartucci, Ferdinando (2)
Sarva, Harini (1)
Savettieri, Giovanni (2)
Schenone, Angelo (1)
Schilsky, Michael (1)
Sellner, Johann (2)
Sensi, Stefano (1)
Serafini, Gianluca (2)
Serin, Hepsen (1)
Serra, Laura (1)
Seyman, Estelle (1)
Shibahashi, Keita (1)
Siciliano, Gabriele (13)
Signori, Alessio (1)
Silvani, Antonio (2)
Silvestri, Rosalia (1)
Silvestrini, Mauro (5)
Simonati, Alessandro (4)
Simone, Isabella Laura (2)
Smibert, Olivia C. (1)
Soffietti, Riccardo (5)
Solaro, Claudio (3)
Sorensen, Per Solberg (1)
Sormani, Maria Pia (1)
Sorrentino, Pierpaolo (2)
Spallazzi, Marco (2)
Spennato, Pietro (1)
Spinelli, Edoardo Gioele (2)
Striano, Pasquale (2)
Sun, Yanping (1)
Suppa, antonio (5)
Taglia, Ilaria (4)
Taly, Arun (1)
Tamburin, Stefano (2)
Tan, U. (1)
Tanigor, Goksel (1)
Tecchio, Franca Matilde (1)
Tedeschi, Gioacchino (2)
Teggi, Roberto (1)
Temudo, Teresa (1)
Terrone, Gaetano (2)
Tesio, Luigi (1)
Tessitore, Alessandro (3)
Theodoros, Tkarapanayiotides (1)
Toraldo, Alessio (1)
Toscano, Antonio (13)
Tosi, Gianmarco (4)
Tremolizzo, Lucio (1)
Triarhou, Lazaros (1)
Triggiani, Leonardo (2)
Trojano, Mariapia (5)
Trojano, Luigi (3)
Trompetto, C. (1)
Truini, Andrea (2)
Tu, Wen-Jun (1)
Uncini, Antonio (1)
Valente, Enza Maria (1)
Valsasina, Paola (2)
Vanacore, Nicola (2)
Vanopdenbosch, Ludo (1)
Varotto, Elena (1)
Vecchio, Fabrizio (1)
Vecsei, Laszlo (2)
Vedovati, Maria Christina (1)
Vernieri, Fabrizio (5)
Versino, Maurizio (4)
Vescio, Basilio (3)
Vincenzo, Silani (1)
Vinciguerra, Claudia (4)
Vita, Giuseppe (1)
Vitali, Paolo (2)
Vitturi, Bruno (2)
Vollono, Catello (1)
Wang, Qiaoshu (2)
Yadollahpour, Ali (1)
Yamamoto, Toshiyuki (1)
Zairi, Fahed (1)
Zambelis, Thomas (2)
Zampieri, Fabio (1)
Zappia, Mario (3)
Zarbo, Ignazio Roberto (1)
Zargaran, Arman (2)
Zedde, Marialuisa (3)
Zhang, Jian (1)
Zhang, Sheng (1)
Zheng, Qiuyue (1)
Zhou, Chenguang (1)
zhou, Hongyu (1)
Zhou, Da (1)
Zibetti, Maurizio (2)
Zorzi, Giovanna (2)
Zou, Zhangyu (1)
Zucconi, Marco (2)
Copyright information
© Fondazione Società Italiana di Neurologia 2019