This is a preview of subscription content, log in to check access.
Access options
Buy single article
Instant unlimited access to the full article PDF.
US$ 39.95
Price includes VAT for USA
Subscribe to journal
Immediate online access to all issues from 2019. Subscription will auto renew annually.
US$ 99
This is the net price. Taxes to be calculated in checkout.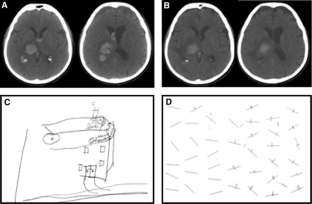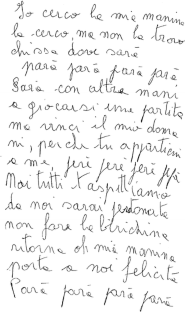 References
1.

Gerstmann J (1942) Problem of imperception of disease and of impaired body territories with organic lesions: relation to body scheme and its disorders. Arch Neurol Psychiatr 48:890–913

2.

Vallar G, Ronchi R (2009) Somatoparaphrenia: a body delusion. a review of the neuropsychological literature. Exp Brain Res 192:533–551

3.

Bisiach E, Vallar G, Perani D, Papagno C, Berti A (1986) Unawareness of disease following lesions of the right hemisphere: anosognosia for hemiplegia and anosognosia for hemianopia. Neuropsychologia 24:471–482

4.

Bottini G, Bisiach E, Sterzi R, Vallar G (2002) Feeling touches in someone else's hand. Neuroreport 13:249–252

5.

Halligan PW, Marshall JC, Wade DT (1995) Unilateral somatoparaphrenia after right hemisphere stroke: a case description. Cortex 31:173–182

6.

Gandola, Invernizzi, Sedda, Ferrè, Sterzi, Sberna, Paulesu and Bottini (2011) An anatomical account of somatoparaphrenia. Cortex. doi:10.1016/j.cortex.2011.06.012
Acknowledgments
This study was supported by Italian Ministry of University and Research (MIUR) (M.P., M.A.M., P.P, and P.N.) and Oxford NIHR Biomedical Research Centre (G.Z.)
Conflict of interest
The authors report no conflicts of interest.
Electronic supplementary material
Supplementary Video. Video recording in Italian language with English subtitles. The video shows an examiner (E) interviewing the patients (P) four days after admission. The patient recognized her left hand as her own and she reported that her sister's hand was previously in her bed, but then had been moved to her bed side-table by the nurses earlier in the morning. She continued to say that her sister's hand was somewhere in the room, indicating the bedside table and other pieces of furniture.(MOV 3355 kb)
About this article
Cite this article
Pugnaghi, M., Molinari, M., Panzetti, P. et al. "My sister's hand is in my bed": a case of somatoparaphrenia. Neurol Sci 33, 1205–1207 (2012). https://doi.org/10.1007/s10072-011-0874-z
Received:

Accepted:

Published:

Issue Date:
Keywords
Line Bisection

Spatial Neglect

Anosognosia

Body Ownership

Delusional Belief