Abstract
Schizencephaly is regarded as a malformation of cortical development (due to abnormal neuronal organization) and may be associated with continuous involuntary hand movements. The mechanisms underlying these movements are not clear and both dystonia and epilepsia partialis continua have been considered in previously reported cases. We describe a young patient affected by schizencephaly and continuous involuntary movements of the contralateral hand. Functional MRI showed bilateral cerebral activation, while the subject performed tapping movements with the affected hand and no significant difference in the activation pattern after diazepam infusion. Standard and back-averaged EEG showed no alterations. The results obtained from these investigations and the clinical features of the involuntary movements are not in favor of an epileptic genesis, while support the diagnosis of secondary dystonia.
This is a preview of subscription content, log in to check access.
Access options
Buy single article
Instant unlimited access to the full article PDF.
US$ 39.95
Price includes VAT for USA
Subscribe to journal
Immediate online access to all issues from 2019. Subscription will auto renew annually.
US$ 99
This is the net price. Taxes to be calculated in checkout.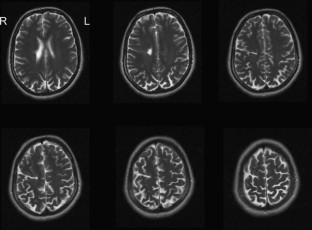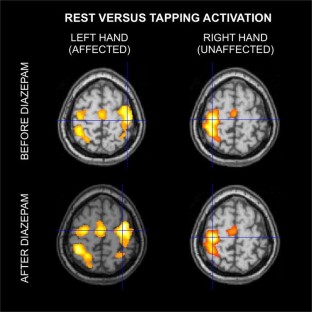 References
1.

Pang T, Atefy R, Sheen V (2008) Malformations of cortical development. Neurologist 14:181–191

2.

Friedman JH, Stone W (1996) Delayed-onset dystonia secondary to unilateral schizencephaly. Mov Disord 11:221–222

3.

Zyss J, Xie-Brustolin J, Ryvlin P, Peysson S, Beschet A, Sappey-Marinier D, Hermier M, Thobois S (2007) Epilepsia partialis continua with dystonic hand movement in a patient with a malformation of cortical development. Mov Disord 22:1793–1796

4.

Morris JGL, Jankelowitz SK, Fung VSC, Clouston PD, Hayes MW, Grattan-Smith P (2002) Athetosis I: historical considerations. Mov Disord 17:1278–1280

5.

Morris JGL, Grattan-Smith P, Jankelowitz SK, Fung VSC, Clouston PD, Hayes MW (2002) Athetosis II: the syndrome of mild athetoid cerebral palsy. Mov Disord 17:1281–1287

6.

Cockerell OC, Rothwell J, Thompson PD, Marsden CD, Shorvon SD (1996) Clinical and physiological features of epilepsia partialis continua. Cases ascertained in the UK. Brain 119 (Pt 2):393–407

7.

Fish DR, Sawyers D, Allen PJ, Blackie JD, Lees AJ, Marsden CD (1991) The effect of sleep on the dyskinetic movements of Parkinson's disease, Gilles de la Tourette syndrome, Huntington's disease, and torsion dystonia. Arch Neurol 48:210–214

8.

Blümcke I, Vinters HV, Armstrong D, Aronica E, Thom M, Spreafico R (2009) Malformations of cortical development and epilepsies: neuropathological findings with emphasis on focal cortical dysplasia. Epileptic Disord 11:181–193

9.

Misawa S, Kuwabara S, Hirano S, Shibuya K, Arai K, Hattori T (2004) Epilepsia partialis continua as an isolated manifestation of motor cortical dysplasia. J Neurol Sci 225:157–160

10.

Merello M, Carpintiero S, Cammarota A, Meli F, Leiguarda R (2006) Bilateral mirror writing movements (mirror dystonia) in a patient with writer's cramp: functional correlates. Mov Disord 21:683–689

11.

Pandian JD, Thomas SV, Santoshkumar B, Radhakrishnan K, Sarma PS, Joseph S, Kesavadas C (2002) Epilepsia partialis continua—a clinical and electroencephalography study. Seizure 11:437–441

12.

Sinha S, Satishchandra P (2007) Epilepsia Partialis Continua over last 14 years: experience from a tertiary care center from south India. Epilepsy Res 74:55–59

13.

Jankovic J (2009) Treatment of hyperkinetic movement disorders. Lancet Neurol 8:844–856
Electronic supplementary material
Below is the link to the electronic supplementary material.
The video shows the pattern of the involuntary repetitive movements of the left hand. Finger movements are also clumsy. (MPG 9221 kb)
About this article
Cite this article
Marinelli, L., Bonzano, L., Saitta, L. et al. Continuous involuntary hand movements and schizencephaly: epilepsia partialis continua or dystonia?. Neurol Sci 33, 335–338 (2012) doi:10.1007/s10072-011-0674-5
Received:

Accepted:

Published:

Issue Date:
Keywords
Dystonia

Epilepsia partialis continua

Functional MRI

Involuntary movements

Schizencephaly