Abstract
Obsessive compulsive disorder is a highly disabling pathological condition which in the most severe and drug-resistant form can severely impair social, cognitive and interpersonal functioning. Deep-brain stimulation has been demonstrated to be an effective and safe interventional procedure in such refractory forms in selected cases. We here report the first Italian experience in the treatment of this pathology by means of nucleus accumbens stimulation, pointing out to some technical data which could be of help in localization of the target.
This is a preview of subscription content, log in to check access.
Access options
Buy single article
Instant access to the full article PDF.
US$ 39.95
Price includes VAT for USA
Subscribe to journal
Immediate online access to all issues from 2019. Subscription will auto renew annually.
US$ 99
This is the net price. Taxes to be calculated in checkout.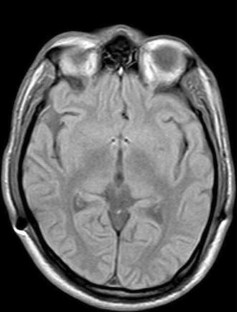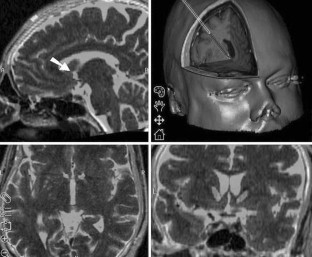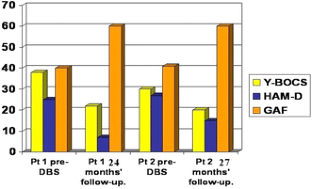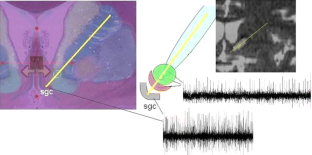 References
1.

Delgado MR, Hamlin H, Chapman WP (1952) Technique of intracranial electrode implacement for recording and stimulation and its possible therapeutic value in psychotic patients. Conf Neurol 12:315–319

2.

van Kuyck K, Gabriëls L, Cosyns P, Arckens L, Sturm V, Rasmussen S, Nuttin B (2007) Behavioural and physiological effects of electrical stimulation in the nucleus accumbens: a review. Acta Neurochir Suppl 97(Pt 2):375–391

3.

Benabid AL, Chabardes S, Mitrofanis J, Pollak P (2009) Deep brain stimulation of the subthalamic nucleus for the treatment of Parkinson's disease. Lancet Neurol 8(1):67–81

4.

Goodman WK, Insel TR (2009) Deep brain stimulation in psychiatry: concentrating on the road ahead. Biol Psychiatry 65(4):263–266

5.

Billett EA, Richter MA, Sam F, Swinson RP, Dai XY, King N, Badri F, Sasaki T, Buchanan JA, Kennedy JL (1998) Investigation of dopamine system genes in obsessive–compulsive disorder. Psychiatr Genet 8:163–169

6.

Saxena S, Brody AL, Maidment KM, Smith EC, Zohrabi N, Katz E, Baker SK, Baxter LR Jr (2004) Cerebral glucose metabolism in obsessive–compulsive hoarding. Am J Psychiatry 161:1038–1048

7.

Saxena S, Rauch SL (2000) Functional neuroimaging and the neuroanatomy of obsessive–compulsive disorder. Psychiatr Clin North Am 23:563–586

8.

Swedo S, Leonard H, Garvey M, Mittleman B, Allen A, Perlmutter S, Lougee L, Dow S, Zamkoff J, Dubbert B (1998) Pediatric autoimmune neuropsychiatric disorders associated with streptococcal infections: clinical description of the first 50 cases. Am J Psychiatry 155:264–271

9.

Aouizerate B, Guehl D, Cuny E, Rougier A, Bioulac B, Tignol J, Burbaud P (2004) Pathophysiology of obsessive–compulsive disorder: a necessary link between phenomenology, neuropsychology, imagery and physiology. Prog Neurobiol 72(3):195–221

10.

Sturm V, Lenartz D, Koulousakis A, Treuer H, Herholz K, Klein JC, Klosterkötter J (2003) The nucleus accumbens: a target for deep brain stimulation in obsessive–compulsive- and anxiety-disorders. J Chem Neuroanat 26(4):293–299

11.

Van Kuyck K, Demeulemeester H, Feys H, De Weerdt W, Dewil M, Tousseyn T, De Sutter P, Gybels J, Bogaerts K, Dom R, Nuttin B (2003) Effects of electrical stimulation or lesion in nucleus accumbens on the behaviour of rats in a T-maze after administration of 8-OH-DPAT or vehicle. Behav Brain Res 140(1–2):165–173

12.

Liu K, Zhang H, Liu C, Guan Y, Lang L, Cheng Y, Sun B, Wang H, Zuo C, Pan L, Xu H, Li S, Shi L, Qian J, Yang Y (2008) Stereotactic treatment of refractory obsessive compulsive disorder by bilateral capsulotomy with 3 years follow-up. J Clin Neurosci 15(6):622–629

13.

Hodgkiss AD, Malizia AL, Bartlett JR, Bridges PK (1995) Outcome after the psychosurgical operation of stereotactic subcaudate tractotomy, 1979–1991. J Neuropsychiatry Clin Neurosci 7(2):230–234

14.

Nuttin BJ, Gabriëls LA, Cosyns PR, Meyerson BA, Andréewitch S, Sunaert SG, Maes AF, Dupont PJ, Gybels JM, Gielen F, Demeulemeester HG (2008) Long-term electrical capsular stimulation in patients with obsessive–compulsive disorder. Neurosurgery 62(6 Suppl 3):966–977

15.

Jung HH, Kim CH, Chang JH, Park YG, Chung SS, Chang JW (2006) Bilateral anterior cingulotomy for refractory obsessive–compulsive disorder: long-term follow-up results. Stereotact Funct Neurosurg 84:184–189

16.

Greenberg BD, Gabriels LA, Malone DA Jr, Rezai AR, Friehs GM, Okun MS, Shapira NA, Foote KD, Cosyns PR, Kubu CS, Malloy PF, Salloway SP, Giftakis JE, Rise MT, Machado AG, Baker KB, Stypulkowski PH, Goodman WK, Rasmussen SA, Nuttin BJ (2008) Deep brain stimulation of the ventral internal capsule/ventral striatum for obsessive–compulsive disorder: worldwide experience. Mol Psychiatry 15:64–79

17.

McIntyre CC, Savasta M, Walter BL, Vitek JL (2004) How does deep brain stimulation work? present understanding and future questions. J Clin Neurophysiol 21:40–50

18.

Graybiel AM (1998) The basal ganglia and chunking of action repertoires. Neurobiol Learn Mem 70:119–136

19.

Nicola SM (2007) The nucleus accumbens as part of a basal ganglia action selection circuit. Psychopharmacology (Berl) 191(3):521–550

20.

Redgrave P, Gurney K (2006) The short-latency dopamine signal: a role in discovering novel actions? Nat Rev Neurosci 7(12):967–975

21.

Mallet L, Polosan M, Jaafari N, Baup N, Welter ML, Fontaine D, du Montcel ST, Yelnik J, Chéreau I, Arbus C, Raoul S, Aouizerate B, Damier P, Chabardès S, Czernecki V, Ardouin C, Krebs MO, Bardinet E, Chaynes P, Burbaud P, Cornu P, Derost P, Bougerol T, Bataille B, Mattei V, Dormont D, Devaux B, Vérin M, Houeto JL, Pollak P, Benabid AL, Agid Y, Krack P, Millet B, Pelissolo A, STOC Study Group (2008) Subthalamic nucleus stimulation in severe obsessive–compulsive disorder. N Engl J Med 359(20):2121–2134
About this article
Cite this article
Franzini, A., Messina, G., Gambini, O. et al. Deep-brain stimulation of the nucleus accumbens in obsessive compulsive disorder: clinical, surgical and electrophysiological considerations in two consecutive patients. Neurol Sci 31, 353–359 (2010). https://doi.org/10.1007/s10072-009-0214-8
Received:

Accepted:

Published:

Issue Date:
Keywords
Deep brain stimulation

Obsessive–compulsive disorder

Microrecording