Abstract
Diabetes mellitus (DM) is a chronic systemic disease with a wide range of complications, including complications in the musculoskeletal system. DM is a common disease in nearly all countries and continues to increase in numbers and significance. Approximately 90 % of patients have type 2 DM which is caused by resistance to insulin. Type 1 DM results from an absolute deficiency of insulin due to an autoimmune destruction of insulin-producing beta cells within the pancreas. Diabetic patients suffer from diverse rheumatic conditions that affect their life quality. This article reviews the rheumatic conditions that are associated with DM and the pathophysiologic relationships that might link these conditions; it also summarizes recent advances in the field of diabetes and rheumatic conditions. The rheumatic conditions that are discussed in this review include limited joint mobility, Dupuytren's contracture, flexor tenosynovitis, carpal tunnel syndrome, adhesive capsulitis, diffuse idiopathic skeletal hyperostosis, neuropathic osteoarthropathy, diabetic muscle infarction, crystal induced arthritis, osteoarthritis, and reflex sympathetic dystrophy.
This is a preview of subscription content, log in to check access.
Access options
Buy single article
Instant unlimited access to the full article PDF.
US$ 39.95
Price includes VAT for USA
Subscribe to journal
Immediate online access to all issues from 2019. Subscription will auto renew annually.
US$ 99
This is the net price. Taxes to be calculated in checkout.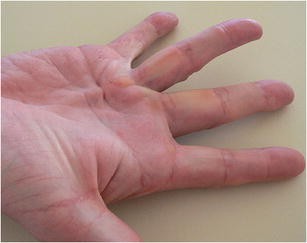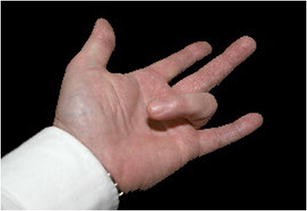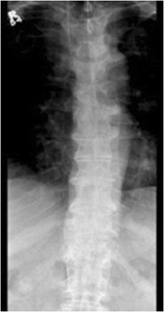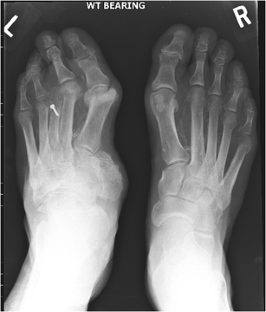 References
1.

Pal B, Anderson J, Dick WC, Griffiths ID (1986) Limitation of joint mobility and shoulder capsulitis in insulin- and non-insulin-dependent diabetes mellitus. Br J Rheumatol 25(2):147–151

2.

Rosenbloom AL, Silverstein JH, Lezotte DC, Richardson K, Mccallum M (1981) Limited joint mobility in childhood diabetes mellitus indicates increased risk for microvascular disease. N Engl J Med 305(4):191–194

3.

Fitzcharles MA, Duby S, Waddell RW, Banks E, Karsh J (1984) Limitation of joint mobility (cheiroarthropathy) in adult noninsulin-dependent diabetic patients. Ann Rheum Dis 43(2):251–254

4.

Starkman HS, Gleason RE, Rand LI, Miller DE, Soeldner JS (1986) Limited joint mobility (LJM) of the hand in patients with diabetes mellitus: relation to chronic complications. Ann Rheum Dis 45(2):130–135

5.

Arkkila PE, Kantola IM, Viikari JS, Ronnemaa T, Vahatalo MA (1996) Limited joint mobility is associated with the presence but does not predict the development of microvascular complications in type 1 diabetes. Diabet Med 13(9):828–833

6.

Aljahlan M, Lee KC, Toth E (1999) Limited joint mobility in diabetes. Postgrad Med 105(2):99–101, 105–106

7.

Wyatt LH, Ferrance RJ (2006) The musculoskeletal effects of diabetes mellitus. J Can Chiropr Assoc 50(1):43–50

8.

Ardic F, Soyupek F, Kahraman Y, Yorgancioglu R (2003) The musculoskeletal complications seen in type II diabetics: predominance of hand involvement. Clin Rheumatol 22(3):229–233

9.

Cagliero E, Apruzzese W, Perlmutter GS, Nathan DM (2002) Musculoskeletal disorders of the hand and shoulder in patients with diabetes mellitus. Am J Med 112(6):487–490

10.

Carson J, Clarke C (1993) Dupuytren's contracture in pensioners at the Royal Hospital Chelsea. J R Coll Physicians Lond 27(1):25–27

11.

Lennox IA, Murali SR, Porter R (1993) A study of the repeatability of the diagnosis of Dupuytren's contracture and its prevalence in the Grampian region. J Hand Surg Br 18(2):258–261

12.

Childs SG (2005) Dupuytren's disease. Orthop Nurs 24(2):160–163, quiz 164–165

13.

Hurst LC, Badalamente MA, Hentz VR et al (2009) Injectable collagenase clostridium histolyticum for Dupuytren's contracture. N Engl J Med 361(10):968–979

14.

Leden I, Schersten B, Svensson B, Svensson M (1983) Locomotor system disorders in diabetes mellitus. Increased prevalence of palmar flexortenosynovitis. Scand J Rheumatol 12(3):260–262

15.

Yosipovitch G, Yosipovitch Z, Karp M, Mukamel M (1990) Trigger finger in young patients with insulin dependent diabetes. J Rheumatol 17(7):951–952

16.

Lebiedz-Odrobina D, Kay J (2010) Rheumatic manifestations of diabetes mellitus. Rheum Dis Clin North Am 36(4):681–699

17.

Atroshi I, Gummesson C, Johnsson R, Ornstein E, Ranstam J, Rosen I (1999) Prevalence of carpal tunnel syndrome in a general population. JAMA 282(2):153–158

18.

Perkins BA, Olaleye D, Bril V (2002) Carpal tunnel syndrome in patients with diabetic polyneuropathy. Diabetes Care 25(3):565–569

19.

Kennedy JM, Zochodne DW (2005) Impaired peripheral nerve regeneration in diabetes mellitus. J Peripher Nerv Syst 10(2):144–157

20.

Amirfeyz R, Gozzard C, Leslie IJ (2005) Hand elevation test for assessment of carpal tunnel syndrome. J Hand Surg Br 30(4):361–364

21.

Ahn DS (2001) Hand elevation: a new test for carpal tunnel syndrome. Ann Plast Surg 46(2):120–124

22.

Ibrahim I, Khan WS, Goddard N, Smitham P (2012) Carpal tunnel syndrome: a review of the recent literature. Open Orthop J 6:69–76

23.

Scutt N, Rolf CG, Scutt A (2006) Glucocorticoids inhibit tenocyte proliferation and Tendon progenitor cell recruitment. J Orthop Res 24(2):173–182

24.

Makepeace A, Davis WA, Bruce DG, Davis TM (2008) Incidence and determinants of carpal tunnel decompression surgery in type 2 diabetes: the Fremantle Diabetes Study. Diabetes Care 31(3):498–500

25.

Manske RC, Prohaska D (2008) Diagnosis and management of adhesive capsulitis. Curr Rev Musculoskelet Med 1(3–4):180–189

26.

Tighe CB, Oakley WS Jr (2008) The prevalence of a diabetic condition and adhesive capsulitis of the shoulder. South Med J 101(6):591–595

27.

Griggs SM, Ahn A, Green A (2000) Idiopathic adhesive capsulitis. A prospective functional outcome study of nonoperative treatment. J Bone Joint Surg Am 82-A(10):1398–1407

28.

Crispin JC, Alcocer-Varela J (2003) Rheumatologic manifestations of diabetes mellitus. Am J Med 114(9):753–757

29.

Hsu JE, Anakwenze OA, Warrender WJ, Abboud JA (2011) Current review of adhesive capsulitis. J Shoulder Elbow Surg 20(3):502–514

30.

Rogers LC, Frykberg RG, Armstrong DG et al (2011) The Charcot foot in diabetes. Diabetes Care 34(9):2123–2129

31.

Boddenberg U (2004) Healing time of foot and ankle fractures in patients with diabetes mellitus: literature review and report on own cases. Zentralbl Chir 129(6):453–459

32.

Richard JL, Almasri M, Schuldiner S (2012) Treatment of acute Charcot foot with bisphosphonates: a systematic review of the literature. Diabetologia 55(5):1258–1264

33.

Trujillo-Santos AJ (2003) Diabetic muscle infarction: an underdiagnosed complication of long-standing diabetes. Diabetes Care 26(1):211–215

34.

Kapur S, Brunet JA, Mckendry RJ (2004) Diabetic muscle infarction: case report and review. J Rheumatol 31(1):190–194

35.

Yoo HG, Lee SI, Chae HJ, Park SJ, Lee YC, Yoo WH (2011) Prevalence of insulin resistance and metabolic syndrome in patients with gouty arthritis. Rheumatol Int 31(4):485–491

36.

Lai HM, Chen CJ, Su BY et al (2012) Gout and type 2 diabetes have a mutual inter-dependent effect on genetic risk factors and higher incidences. Rheumatology (Oxford) 51(4):715–720

37.

Bhole V, Choi JW, Kim SW, De Vera M, Choi H (2010) Serum uric acid levels and the risk of type 2 diabetes: a prospective study. Am J Med 123(10):957–961

38.

Louthrenoo W, Sukitawut W (1999) Calcium pyrophosphate dihydrate crystal deposition: a clinical and laboratory analysis of 91 Thai patients. J Med Assoc Thai 82(6):569–576

39.

Mavrikakis ME, Drimis S, Kontoyannis DA, Rasidakis A, Moulopoulou ES, Kontoyannis S (1989) Calcific shoulder periarthritis (tendinitis) in adult onset diabetes mellitus: a controlled study. Ann Rheum Dis 48(3):211–214

40.

Dahaghin S, Bierma-Zeinstra SM, Koes BW, Hazes JM, Pols HA (2007) Do metabolic factors add to the effect of overweight on hand osteoarthritis? The Rotterdam Study. Ann Rheum Dis 66(7):916–920

41.

Shakoor N, Agrawal A, Block JA (2008) Reduced lower extremity vibratory perception in osteoarthritis of the knee. Arthritis Rheum 59(1):117–121

42.

Burner TW, Rosenthal AK (2009) Diabetes and rheumatic diseases. Curr Opin Rheumatol 21(1):50–54

43.

Walling HW (2011) Clinical differentiation of primary from secondary hyperhidrosis. J Am Acad Dermatol 64(4):690–695
About this article
Cite this article
Al-Homood, I.A. Rheumatic conditions in patients with diabetes mellitus. Clin Rheumatol 32, 527–533 (2013) doi:10.1007/s10067-012-2144-8
Received:

Accepted:

Published:

Issue Date:
Keywords
Diabetes

Joint

Muscle

Tendon

Treatment