Abstract
Acute generalized exanthematous pustulosis (AGEP) and toxic epidermal necrolysis (TEN) are both severe cutaneous adverse reactions, mostly to drugs. Although predominantly involving skin, they differ significantly in presentations, prognosis, pathology, immunogenesis, and treatment. They have very rarely been described to occur simultaneously in a patient, manifesting as AGEP–TEN overlap. We describe a 67-year-old Chinese lady with systemic lupus erythematosus who presented with features of AGEP but evolved to AGEP–TEN overlap as an adverse reaction to hydroxychloroquine (HCQ) treatment. This case is the first reported case of AGEP–TEN overlap secondary to HCQ and highlights the need for constant surveillance for rare adverse events that may manifest even after decades of use of the drug worldwide.
This is a preview of subscription content, log in to check access.
Access options
Buy single article
Instant access to the full article PDF.
US$ 39.95
Price includes VAT for USA
Subscribe to journal
Immediate online access to all issues from 2019. Subscription will auto renew annually.
US$ 99
This is the net price. Taxes to be calculated in checkout.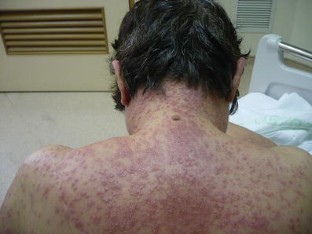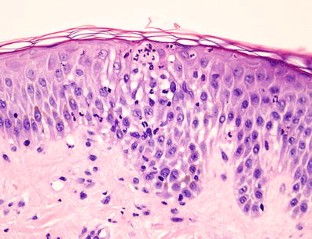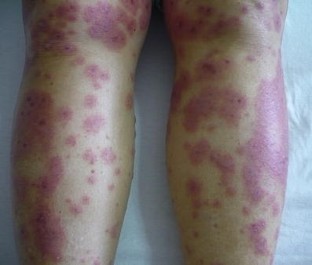 References
1.

Paradisi A, Bugatti L, Sisto T, Filosa G, Amerio PL, Capizzi R (2008) Acute generalized exanthematous pustulosis induced by hydroxychloroquine: three cases and a review of the literature. Clin Ther 30(5):930–940

2.

Evans CC, Bergstresser PR (2004) Acute generalized exanthematous pustulosis precipitated by hydroxychloroquine. J Am Acad Dermatol 50(4):650–651

3.

Martins A, Lopes LC, Paiva Lopes MJ, Rodrigues JC (2006) Acute generalized exanthematous pustulosis induced by hydroxychloroquine. Eur J Dermatol 16(3):317–318

4.

Pereira FA, Mudgil AV, Rosmarin DM (2007) Toxic epidermal necrolysis. J Am Acad Dermatol 56(2):181–200

5.

Callaly EL, FitzGerald O, Rogers S (2008) Hydroxychloroquine-associated, photo-induced toxic epidermal necrolysis. Clin Exp Dermatol 33(5):572–574

6.

Murphy M, Carmichael AJ (2001) Fatal toxic epidermal necrolysis associated with hydroxychloroquine. Clin Exp Dermatol 26(5):457–458

7.

Britschgi M, Steiner UC, Schmid S, Depta JP, Senti G, Bircher A, Burkhart C, Yawalkar N, Pichler WJ (2001) T-cell involvement in drug-induced acute generalized exanthematous pustulosis. J Clin Invest 107(11):1433–1441

8.

Meiss F, Helmbold P, Meykadeh N, Gaber G, Marsch WC, Fischer M (2007) Overlap of acute generalized exanthematous pustulosis and toxic epidermal necrolysis: response to antitumour necrosis factor-alpha antibody infliximab: report of three cases. J Eur Acad Dermatol Venereol 21(5):717–719

9.

Goh TK, Pang SM, Thirumoorthy T, Goh SGN (2008) Acute generalised exanthematous pustulosis and toxic epidermal necrolysis induced by carbamazepine. Singapore Med J 49(6):507
About this article
Cite this article
Lateef, A., Tan, K. & Lau, T.C. Acute generalized exanthematous pustulosis and toxic epidermal necrolysis induced by hydroxychloroquine. Clin Rheumatol 28, 1449 (2009). https://doi.org/10.1007/s10067-009-1262-4
Received:

Accepted:

Published:
Keywords
Acute generalized exanthematous pustulosis

Hydroxychloroquine

Systemic lupus erythematosus

Toxic epidermal necrolysis