Zusammenfassung
An einem Juli-Abend um 21:41 Uhr werden Rettungswagen (RTW) und Notarzteinsatzfahrzeug (NEF) parallel zu einem internistischen Notfall mit dem Stichwort "Anaphylaktischer Schock nach Bienenstich" alarmiert. Beide Fahrzeuge rücken um 21:42 Uhr gemeinsam von der Rettungswache aus. Das Rettungsteam erreicht um 21:50 Uhr die Einsatzstelle. Hier findet sich in einem Hinterhof ein männlicher und adipöser Patient in Rückenlage mit aschgrauem Hautkolorit. Er ist tief bewusstlos und zeigt eine schnarchende und insuffiziente Atmung. Nach umgehender Behandlung der gestörten Vitalfunktionen bei vermutetem anaphylaktischem Schock erfolgt im Verlauf der weiteren Diagnostik die Ableitung eines 12-Kanal-Elektrokardiogramm (EKG) mit eindeutigen ST-Hebungen. Es erfolgt nun ebenfalls die prähospitale medikamentöse Therapie des ST-Hebungsinfarkts. Nach 50-minütiger Behandlung vor Ort wird der Patient um 22:40 Uhr in das nächste Herzkatheterlabor transportiert. In der Herzkatheteruntersuchung zeigt sich lediglich eine beginnende koronare Herzerkrankung ohne relevante Stenosen mit TIMI(Thrombolysis in myocardial Infarction)-3-Fluss in allen Koronararterien und eine gute systolische linksventrikuläre Funktion ohne regionale Wandbewegungsstörungen. Der Patient ist weiter katecholaminpflichtig und wird auf die internistische Intensivstation verlegt. Nach Stabilisierung wird der Patient noch in der gleichen Nacht extubiert. In den Morgenstunden kommt es zu einem Rebound mit Schockgeschehen, welcher erneut eine Intubation sowie die Eskalation der Volumen- und Katecholamintherapie notwendig macht. Zusammenfassend wird die Diagnose eines Kounis-Syndroms gestellt. Nach 48 h auf der Intensivstation wird der Patient in sehr gutem Allgemeinzustand auf die Normalstation und von dort nach Hause verlegt.
Abstract
On a July evening at 9:41 pm, an ambulance and emergency physician-based unit were called to an emergency with the keyword "anaphylactic shock after a bee sting". Both vehicles left the rescue station at 9:42 pm and arrived at the scene at 9:50 pm. The initial evaluation demonstrated an obese man, deeply unconscious with insufficient breathing and pale-grey skin color. After immediate treatment of the disturbed vital signs in case of suspected anaphylactic shock, further diagnostics including a 12-lead electrocardiogram (ECG) were performed showing significant ST-elevations. Prehospital medical treatment for the ST-elevation infarction was administered and after 50 min of on-site treatment, the patient was transported directly to the next cardiac catheterization laboratory at 10:40 pm. Immediate coronary angiography revealed only minimal coronary artery disease without significant coronary artery stenosis and TIMI(Thrombolysis in myocardial Infarction)‑3 flow in all coronary vessels. Levocardiography showed normal systolic left ventricular function without regional wall motion abnormalities. The patient continued to be in shock and was transferred to the medical intensive care unit. After stabilization, the patient was extubated the same night. In the morning, the patient again presented with severe cardiopulmonary shock symptoms and lactic acidosis, requiring reintubation, accelerated volume application and catecholamines. Taking into account all findings, the diagnosis of Kounis syndrome was made. After 48 h of intensive care, the patient was transferred to the general ward and discharged home in good clinical condition.
This is a preview of subscription content, log in to check access.
Access options
Buy single article
Instant access to the full article PDF.
US$ 39.95
Price includes VAT for USA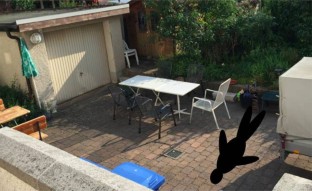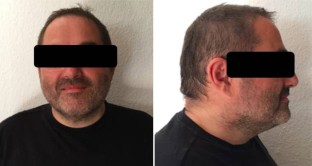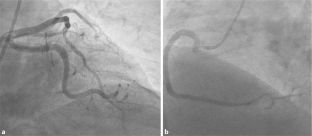 Abbreviations
BAA:

Bauchaortenaneurysma

EKG:

Elektrokardiogramm

GCS:

Glasgow Coma Scale

MINOCA:

Myocardial infarction with non-obstructive coronary arteries

NEF:

Notarzteinsatzfahrzeug

RSI:

Rapid Sequence Induction

RTW:

Rettungswagen

STEMI:

ST-Elevation Myocardial Infarction

SVES:

Supraventrikuläre Extrasystolen

TIMI:

Thrombolysis in Myocardial Infarction
Literatur
1.

Abdelghany M, Subedi R, Shah S et al (2017) Kounis syndrome: a review article on epidemiology, diagnostic findings, management and complications of allergic acute coronary syndrome. Int J Cardiol 232:1–4

2.

Fischer M, Kehrberger E, Marung H et al (2016) Eckpunktepapier 2016 zur notfallmedizinischen Versorgung der Bevölkerung in der Prähospitalphase und in der Klinik. Notfall Rettungsmed 19:387–395

3.

Goto K, Kasama S, Sato M et al (2016) Myocardial scintigraphic evidence of Kounis syndrome: what is the aetiology of acute coronary syndrome? Eur Heart J 37:1157

4.

Ibanez B, James S, Agewall S et al (2018) 2017 ESC guidelines for the management of acute myocardial infarction in patients presenting with ST-segment elevation: the Task Force for the management of acute myocardial infarction in patients presenting with ST-segment elevation of the European Society of Cardiology (ESC). Eur Heart J 39:119–177

5.

Kounis NG (2016) Kounis syndrome: an update on epidemiology, pathogenesis, diagnosis and therapeutic management. Clin Chem Lab Med 54:1545–1559

6.

Kounis NG, Zavras GM (1991) Histamine-induced coronary artery spasm: the concept of allergic angina. Br J Clin Pract 45:121–128

7.

Kraus J, Schuler J, Hoppe UC et al (2012) Der allergische Myokardinfarkt – Kounis-Syndrom. J Kardiol 19:118–122

8.

Lieberman P (2005) Biphasic anaphylactic reactions. Ann Allergy Asthma Immunol 95:217–226

9.

Sheikh A, Ten Broek V, Brown SG et al (2007) H1-antihistamines for the treatment of anaphylaxis: Cochrane systematic review. Allergy 62:830–837
Ethics declarations
Interessenkonflikt
P.-C. Nolte, B. Gliwitzky, D.D. Uzun, G. Nowag, N. Werner und M. Bovet geben an, dass kein Interessenkonflikt besteht.
Für diesen Beitrag wurden von den Autoren keine Studien an Menschen oder Tieren durchgeführt. Für die aufgeführten Studien gelten die jeweils dort angegebenen ethischen Richtlinien. Für Bildmaterial oder anderweitige Angaben innerhalb des Manuskripts, über die Patienten zu identifizieren sind, liegt von ihnen und/oder ihren gesetzlichen Vertretern eine schriftliche Einwilligung vor.
Additional information
Philip-Christian Nolte und Bernhard Gliwitzky teilen sich die Erstautorenschaft, da sie beide in gleichen Teilen zu dem Artikel beigetragen haben.
About this article
Cite this article
Nolte, P., Gliwitzky, B., Uzun, D.D. et al. Anaphylaktischer Schock mit ST-Hebungsinfarkt bei einem 55‑jährigen Patienten nach Bienenstich. Notfall Rettungsmed 23, 42–47 (2020). https://doi.org/10.1007/s10049-019-00642-1
Schlüsselwörter
Insektenstich

ST-Hebungsinfarkt

Schock

Kounis-Syndrom

Allergischer Myokardinfarkt
Keywords
Insect bite

ST-segment elevation myocardial infarction

Shock

Kounis syndrome

Allergic myocardial infarction