Professor W Mike Edmunds: a pioneer in applied hydrogeochemistry and champion of international collaboration
Mike Edmunds was a pioneer in modern applied hydrogeochemistry, helping to develop geochemical tools and their application to managing water resources. In a career spanning almost 50 years, Mike made major contributions to water resource science as well as promoting the role of chemistry in solving groundwater problems and championing the need to incorporate science into policy. There can be few hydrogeologists who travelled so extensively in order to study the vast range of groundwater environments of the world. Mike's contribution to water science was recognised through the many accolades he received including the Whitaker Medal in 1999, the O.E. Meinzer Award in 2009, and the Vernadsky Medal in 2010. Perhaps his greatest contribution, however, was the generosity of spirit with which he approached his many collaborative ventures Figs.
1
and
2
.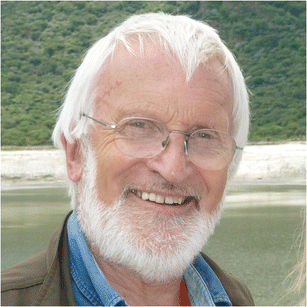 Keywords
Profile 
Hydrogeochemistry 
Groundwater management 
Palaeohydrology 
UK 
Professeur W Mike Edmunds: un pionnier de l'hydrogéochimie appliqué et un champion de la collaboration internationale
Profesor W Mike Edmunds: un pionero de la hidrogeoquímica aplicada y defensor de la colaboración internacional
W Mike Edmunds教授:应用水文地球化学的先驱和国际合作优胜者
Professor W Mike Edmunds: um pioneiro em hidrogeoquímica aplicada e um campeão em colaboração internacional
Notes
Acknowledgements
We are extremely grateful to Clifford Voss for suggesting and guiding this profile of Mike Edmunds. John Chilton is also thanked for his support throughout.
Copyright information
© Springer-Verlag GmbH Germany 2017