A humidity-sensitive nanocomposite solid ion conductor: sulfonated poly-ether-ether-ketone in nanotubular TiO2 or ZrO2 matrix
Abstract
A nanocomposite solid ion conductor was prepared by infiltrating zirconia or titania nanotube arrays, made by electrochemical anodization of Zr or Ti metal, with proton-conducting sulfonated poly(ether-ether-ketone) (SPEEK) ionomer. The resulting material was characterized using scanning electron microscopy, X-ray diffraction, and infrared spectroscopy showing the successful filling of the nanotubular matrix with the ionomer. Impedance spectroscopy revealed a conductivity increase by several orders of magnitude after infiltration; furthermore, the impedance of the TiO2nt-SPEEK nanocomposite is very sensitive to the relative humidity. Possible applications of these ionic conducting nanocomposites include solid-state humidity sensors or heterogeneous catalytic materials.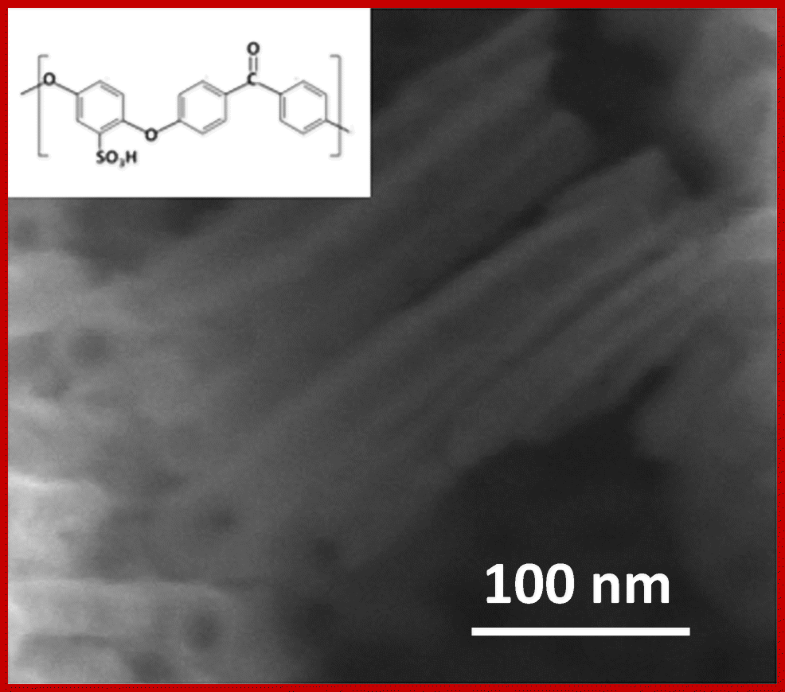 Keywords
Nanocomposite materials 
Polymer electrolytes 
Proton conductivity 
Humidity sensing 
Notes
Acknowledgments
O.R. acknowledges the European Union Erasmus Mundus Master Program MESC (Materials for Energy Storage and Conversion) for a Visiting Scholarship under which the present study was carried out.
The authors want to express their gratitude to Amélie Démoulin for help with the SEM observations.
Copyright information
© Springer-Verlag GmbH Germany, part of Springer Nature 2018