Spin polarization in graphene nanoribbons functionalized with nitroxide
Abstract
Fine-tuning of magnetic states via an understanding of spin injection on the edge of graphene nanoribbons should allow for greater flexibility of the design of graphene-based spintronics. On the basis of calculations, we predict that coupling constants of the exchange interaction in the series of nitroxide-functionalized ribbon compounds are antiferromagnetic across the ribbons with values 0.2–0.4 cm−1 and ferromagnetic along the ribbon with absolute values from 0.05 to 0.07 cm−1. Such interacting nitroxide groups induce spin polarization of the edge states of stable graphene nanoribbons.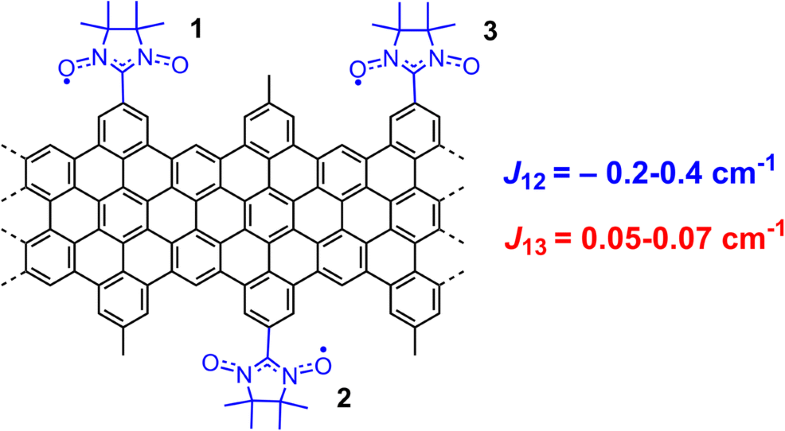 Keywords
Graphene 
Graphene nanoribbons 
Molecular magnetism 
Nitronyl nitroxides 
Quantum chemical calculations 
Notes
Acknowledgments
This work was financially supported by the Russian Science Foundation (grant 18-13-00173). ET is grateful to Dr. D. Stass for discussions regarding this work.
Copyright information
© Springer-Verlag GmbH Germany, part of Springer Nature 2019