Zintl superalkalis as building blocks of supersalts
Part of the following topical collections:
Abstract
Alkali metal cations and halogen anions are common components of ionic salts. Recently, a new class of salts termed supersalts was reported, each of which contains a superalkali and a superhalogen that mimic an alkali metal cation and a halogen anion, respectively. Using three different functionals, namely B3LYP, wB97X, and M06-2X, we theoretically investigated a new subset of supersalts composed of Zintl-based superalkalis and inorganic superhalogens via computational modeling. The calculated dipole moment and first-order hyperpolarizability values for these supersalts indicate that they present nonlinear optical (NLO) behavior. The supersalts of Zintl superalkalis (Ca2P7, Sr2P7, Ba2P7) and superhalogens (BF4, BeF3, NO3) studied here were found to be stable.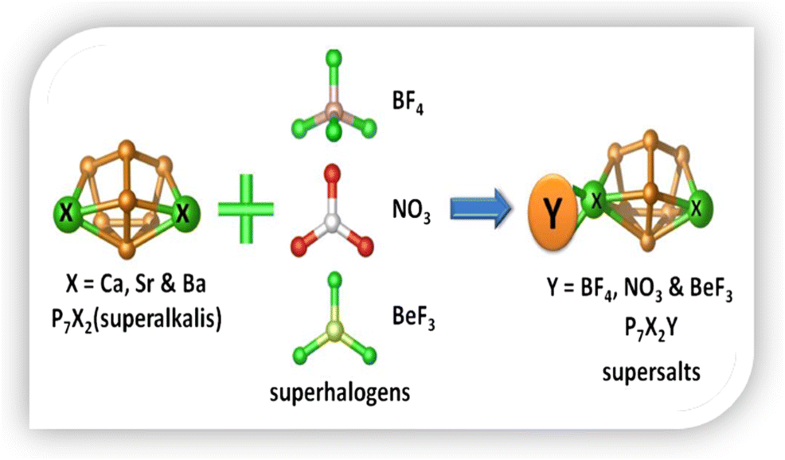 Keywords
Zintl ion 
Ionization energy 
Superalkali 
Electron affinity 
Superhalogens 
DFT 
Supersalts 
Notes
Acknowledgements
This work is supported by a Department of Science and Technology INSPIRE award (no. IFA14-CH-151) from the Government of India. Utilization of the resources and computational facilities of the National Institute of Technology Rourkela are also acknowledged.
Copyright information
© Springer-Verlag GmbH Germany, part of Springer Nature 2018