Hydration gibbs free energies of open and closed shell trivalent lanthanide and actinide cations from polarizable molecular dynamics
Part of the following topical collections:
Abstract
The hydration free energies, structures, and dynamics of open- and closed-shell trivalent lanthanide and actinide metal cations are studied using molecular dynamics simulations (MD) based on a polarizable force field. Parameters for the metal cations are derived from an ab initio bottom-up strategy. MD simulations of six cations solvated in bulk water are subsequently performed with the AMOEBA polarizable force field. The calculated first-and second shell hydration numbers, water residence times, and free energies of hydration are consistent with experimental/theoretical values leading to a predictive modeling of f-elements compounds.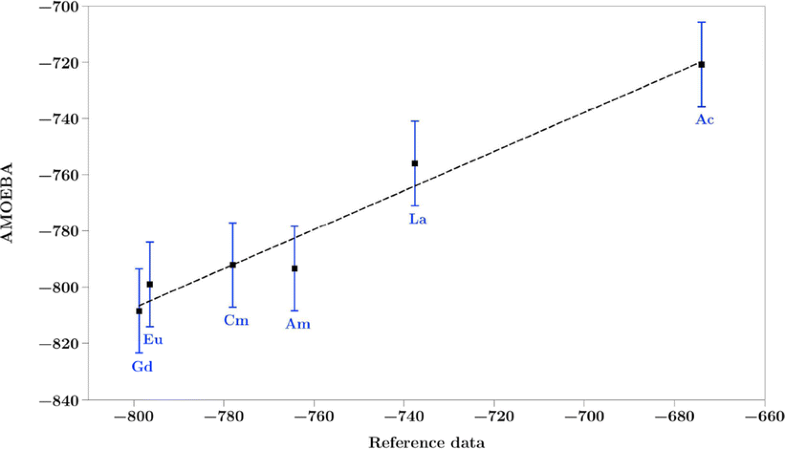 Keywords
Hydration free energy 
Lanthanides 
Actinides 
f-elements 
Polarizable force fields 
Notes
Acknowledgments
P. Y. R. thanks support by the National Institute of Health (R01GM106137). A.M. thanks the CEA for a PhD grant. J.-P. D. thanks the CEA nuclear energy division DEN/RBPCH for financial support. This work was granted access to the HPC resources of [CCRT/CINES/IDRIS] under the allocation c2013086146 made by GENCI (Grand Equipement National de Calcul Intensif).
Copyright information
© Springer-Verlag Berlin Heidelberg 2014