Abstract
Nucleocytoplasmic transport in eukaryotic cells involves many interactions between macromolecules, and has been an active area for many researchers. However, the precise mechanism still evades us and more efforts are needed to better understand it. In this study, the authors investigated exportins (Cse1p and Xpot) by elastic network interpolation (ENI) and elastic network based normal mode analysis (EN-NMA). Results of the study on Cse1p were in good agreement with the results obtained by molecular dynamics simulation in another study but with the benefit of time-efficiency. First, a formation of ring closure obtained by ENI was observed. Second, HEAT 1 to 3 and HEAT 14 to 17 had the largest values of root mean square deviation (RMSD) which indicated the flexibility of Cse1p during the transition. In the case of Xpot, a possible pathway from nuclear state to cytoplasmic state was shown, and the predicted pathway was also quantitatively analyzed in terms of RMSD. The results suggested two flexible regions of Xpot that might be important to the transporting mechanism. Moreover, the dominant mode of Xpot in the nuclear state obtained by EN-NMA not only showed the tendency to match the predicted pathway to the cytoplasmic state of Xpot, but also displayed the flexible regions of Xpot. A time-efficient computational approach was presented in this paper and the results indicated that the flexibility of tested exportins might be required to perform the biological function of transporting cargos.
This is a preview of subscription content, log in to check access.
Access options
Buy single article
Instant unlimited access to the full article PDF.
US$ 39.95
Price includes VAT for USA
Subscribe to journal
Immediate online access to all issues from 2019. Subscription will auto renew annually.
US$ 199
This is the net price. Taxes to be calculated in checkout.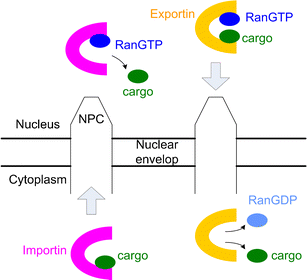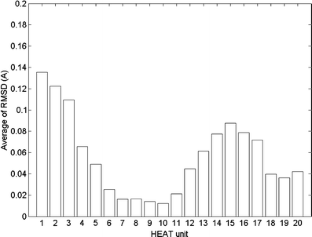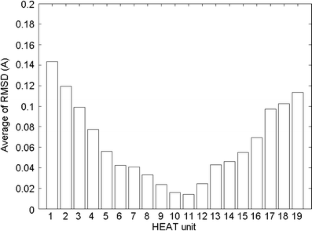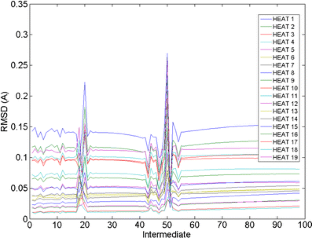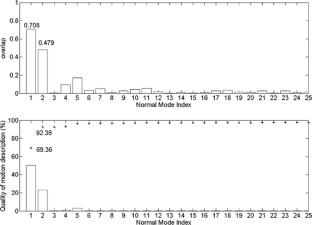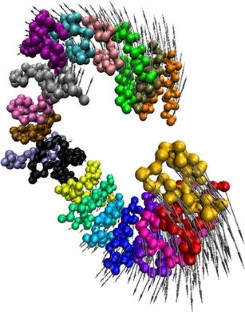 References
1.

Conti E, Izaurralde E (2001) Nucleocytoplasmic transport enters the atomic age. Curr Opin Cell Biol 13:310–319

2.

Macara IG (2001) Transport into and out of the nucleus. Microbiol Mol Biol Rev 65:570–594

3.

Chook YM, Blobel G (2001) Karyopherins and nuclear import. Curr Opin Struct Biol 11:703–715

4.

Conti E, Muller CW, Stewart M (2006) Karyopherin flexibility in nucleocytoplasmic transport. Curr Opin Struct Biol 16:237–244

5.

Görlich D, Kutay U (1999) Transport between the cell nucleus and the cytoplasm. Annu Rev Cell Dev Biol 15:607–660

6.

Madrid AS, Weis K (2006) Nuclear transport is becoming crystal clear. Chromosoma 115:98–109

7.

Stewart M (2007) Molecular mechanism of the nuclear protein import cycle. Nat Rev Mol Cell Biol 8:195–208

8.

Cook A, Bono F, Jinek M, Conti E (2007) Structural biology of nucleocytoplasmic transport. Annu Rev Biochem 76:647–671

9.

Kim MK, Chirikjian GS, Jernigan RL (2002) Elastic models of conformational transitions in macromolecules. J Mol Graph Model 21:151–160

10.

Tirion MM (1996) Large amplitude elastic motions in proteins from a single-parameter atomic analysis. Phys Rev Lett 77:1905–1908

11.

Bahar I, Lezon TR, Bakan A, Shrivastava IH (2010) Normal mode analysis of biomolecular structures: functional mechanisms of membrane proteins. Chem Rev 110:1463–1497

12.

Hinsen K (1998) Analysis of domain motions by approximate normal mode calculations. Proteins 33:417–429

13.

Bahar I, Rader AJ (2005) Coarse-grained normal mode analysis in structural biology. Curr Opin Struct Biol 15:586–592

14.

Kim MK, Jernigan RL, Chirikjian GS (2003) An elastic network model of HK97 capsid maturation. J Struct Biol 143:107–117

15.

Künzler M, Hurt EC (1998) Cselp functions as the nuclear export receptor for importin a in yeast. FEBS Lett 433:185–190

16.

Kutay U, Bischoff FR, Kostka S, Kraft R, Görlich D (1997) Export of importin alpha from the nucleus is mediated by a specific nuclear transport factor. Cell 90:1061–1071

17.

Matsuura Y, Stewart M (2004) Structural basis for the assembly of a nuclear export complex. Nature 432:872–877

18.

Cook A, Fernandez E, Lindner D, Ebert J, Schlenstedt G, Conti E (2005) The structure of the nuclear export receptor Cse1 in Its cytosolic state reveals a closed conformation incompatible with cargo binding molecular. Cell 18:355–367

19.

Zachariae U, Grubmuller H (2006) A highly strained nuclear conformation of the exportin Cse1p revealed by molecular dynamics simulations. Structure 14:1469–1478

20.

Rodriguez MS, Dargemont C, Stutz F (2004) Nuclear export of RNA. Biol Cell 96:639–655

21.

Köhler A, Hurt E (2007) Exporting RNA from the nucleus to the cytoplasm. Nat Rev Mol Cell Biol 8:761–773

22.

Cook AG, Fukuhara N, Jinek M, Conti E (2009) Structures of the tRNA export factor in the nuclear and cytosolic states. Nature 461:60–66

23.

Ma J (2005) Usefulness and limitations of normal mode analysis in modeling dynamics of biomolecular complexe. Structure 13:373–380

24.

Cui Q, Li G, Ma J, Karplus M (2004) A normal mode analysis of structural plasticity in the biomolecular motor F1-ATPase. J Mol Biol 340:345–372

25.

Brooks B, Karplus M (1983) Harmonic dynamics of proteins: normal modes and fluctuations in bovine pancreatic trypsin inhibitor. Proc Nat Acad Sci USA 80:6571–6575

26.

Tama F, Brook CL (2006) Symmetry form and shape: guiding principles for robustness in macromolecular machines. Annu Rev Biophys Biomol Struct 35:115–133

27.

Suhre K, Sanejouand YH (2004) ElNémo: a normal mode web server for protein movement analysis and the generation of templates for molecular replacement. Nucl Acid Res 32:W610–W614

28.

Krebs WG, Alexandrov V, Wilson CA, Echols N, Yu H, Gerstein M (2002) Normal mode analysis of macromolecular motions in a database framework: developing mode concentration as a useful classifying statistic. Proteins Struct Funct Bioinf 48:682-695

29.

Tama F, Gadea FX, Marques O, Sanejouand YH (2000) Building-block approach for determining low-frequency normal modes of macromolecules. Proteins Struct Funct Bioinf 41:1–7

30.

Nicolay S, Sanejouand YH (2006) Functional modes of proteins are among the most robust. Phys Rev Lett 96:078101–078104

31.

Humphrey W, Dalke A, Schulten K (1996) VMD - visual molecular dynamics. J Mol Graph 14:33–38
Acknowledgments
The authors would like to acknowledge the precious help from Professor Moon Kim of Sungkyunkwan University in Korea, which included providing simulation codes and technical discussions of Elastic Network based Interpolation and Normal Mode Analysis.
Electronic supplementary materials
Below is the link to the electronic supplementary material.
A movie clip that shows the transition of Cse1p from nuclear state to cytoplasmic state. The color representation of each Heat is the same as Fig. 2 (MPG 4176 kb)
A movie clip that shows the transition of Cse1p from nuclear state to cytoplasmic state. The color representation of each Heat is the same as Fig. 2 (MPG 4176 kb)
About this article
Cite this article
Hu, M., Kim, B. Flexibility of the exportins Cse1p and Xpot depicted by elastic network model. J Mol Model 17, 1735–1741 (2011) doi:10.1007/s00894-010-0875-5
Received:

Accepted:

Published:

Issue Date:
Keywords
Elastic network model

Exportin

Karyopherin

Nucleocytoplasmic transport